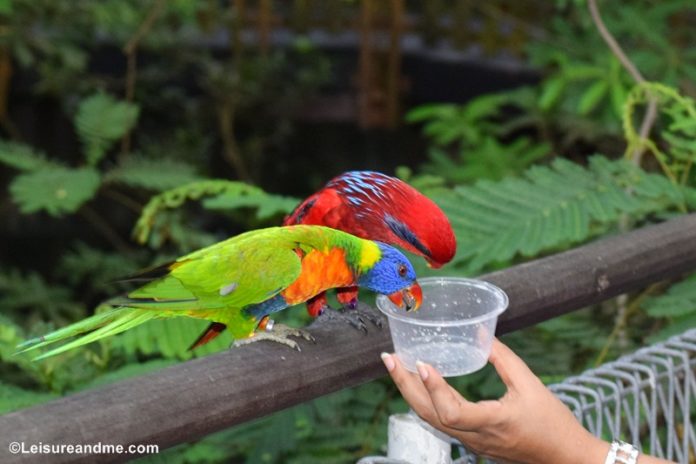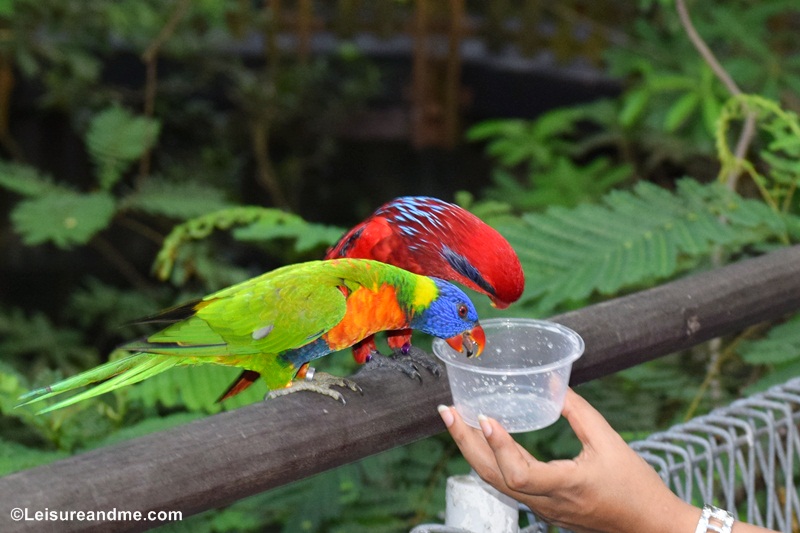 Jurong Bird Park is one of the most beautiful attractions in Singapore. I've visited this Bird Park few times and never get bored anytime among the beautiful and colourful birds. Recently, when one of my friends visited Singapore, I had the opportunity to visit the Jurong Bird Park again. Yes, I love to host my close friends who visit Singapore for short holidays. That is why I visit the major Singapore attractions few times a year. 🙂
Inside the Jurong Bird Park, you will be amazed with the wonderful collection of birds of different species. However, not only visiting and watching the birds, there are also special attractions and events which you can participate. When you are prepared, it is always easy to attend at least few of the major attractions of this bird park.
Here are some of the major attractions and things to do at the Singapore Jurong Bird Park. We enjoyed our day among the beautiful and colourful birds and we hope you will enjoy too!
Major attractions and things to do at the Singapore Jurong Bird Park
Visit the Penguin Coast
Wow! We entered into the Penguin Coast and kids loved their experiences. You will see nearly 100 penguins of 5 species and will never find a dull moment among them.
Watch the beauties at the Flamingo Pool
Our next attraction was Flamingo pool. These colourful and cheerful birds not only made us cheerful, they also created beautiful backdrops for our photos.
Catch a show
There are several shows which you can watch with your family or the travel group. That's one of the interesting things we enjoyed during our bird park tour.
Take a tram tour
Instead of walking around the Jurong Bird Park, you can ride on a tram which is really interesting. It will stop near major attractions of the bird parking making it convenient to cover the all attractions.
Last tram departs from Main tram station at 5.30 pm
Visit the African Waterfall Aviary
Do you know that the world's largest walk-in aviary is in Singapore? And the waterfall in this African Waterfall Aviary is known as one of the world's largest man made waterfalls. So don't forget to visit the African Waterfall Aviary during your visit to Jurong Bird Park.
Feed the Lories at Lory Loft

This is my favourite activity in the birds park. Feeding Lories was really interesting and enjoyable. We bought food for Lories at the entrance of the Lory Loft and wanted to buy few more. This is one of the unique attractions in Singapore Bird Park which you should not miss!
Above are some of the major activities which we enjoyed during our recent visit to the Jurong Bird Park. Plan your visit before you enter into the bird park, so you can easily cover all the star attractions within one day!

Important tips and information for visiting

Singapore Jurong bird park
How to get there:
Nearest MRT is Jurong MRT. You can hire a taxi from Jurong MRT. Or you can reach the Jurong Bird Park by Taxi itself.
Tips:
Prepare for lot of photographs.
In a sunny day, it can be really hot. So, bring your caps and sunscreen, sunglasses for a better experience.
Get your bird park map at the entrance for an easy tour.
Jurong Bird Park timings:
Opening hours :
Bird Park opening: daily 8.30 am to 6.00 pm
Lory Loft : 9 am -5 pm (daily)
Jurong Bird Park Entrance fee:
Please check https://www.birdpark.com.sg/ for more details.