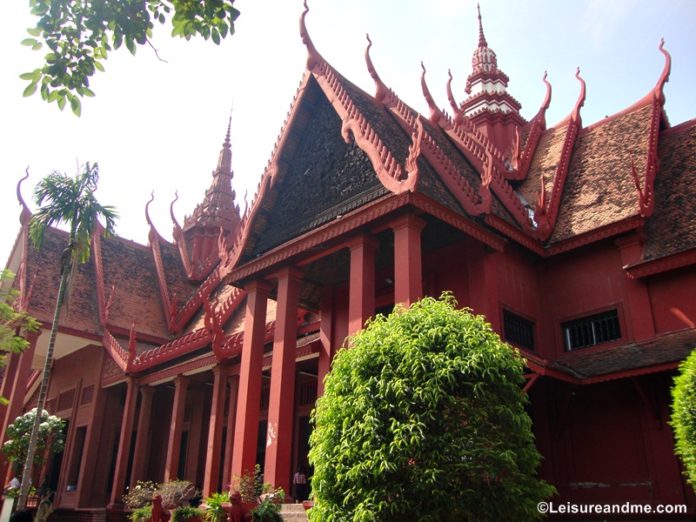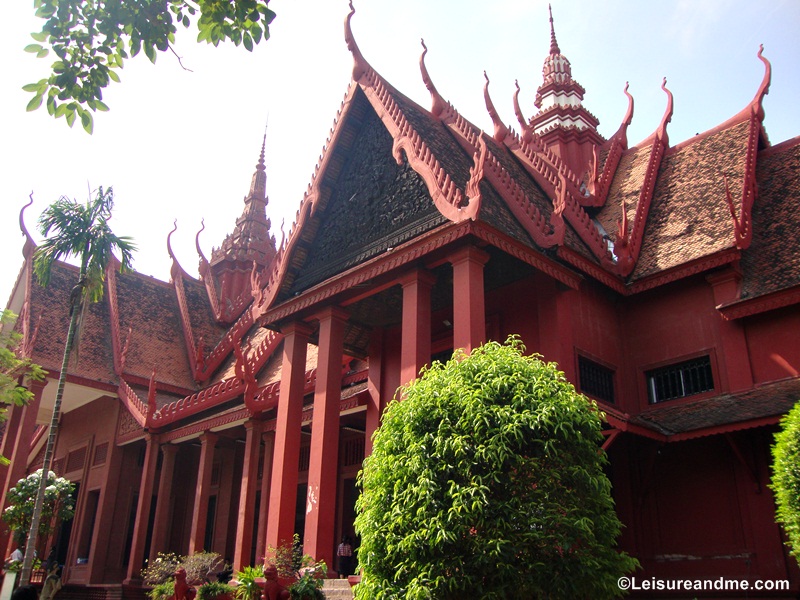 With over 5000 objects on display, the National Museum in Phnom Penh is one of the must visit attractions for anyone who loves museums. The beautiful red building is with beautiful architectural details which attracts tourists and visitors to the museum. Located near to the Royal Palace of Phnom Penh, Cambodia; this National Museum is a symbol of proud history of the Khmer kingdom.
We were lucky to visit the National Museum during our recent Phnom Penh trip and the National Museum is located in less than 5 minutes walking distance from the hotel we stayed. ( Frangipani Royal Palace hotel).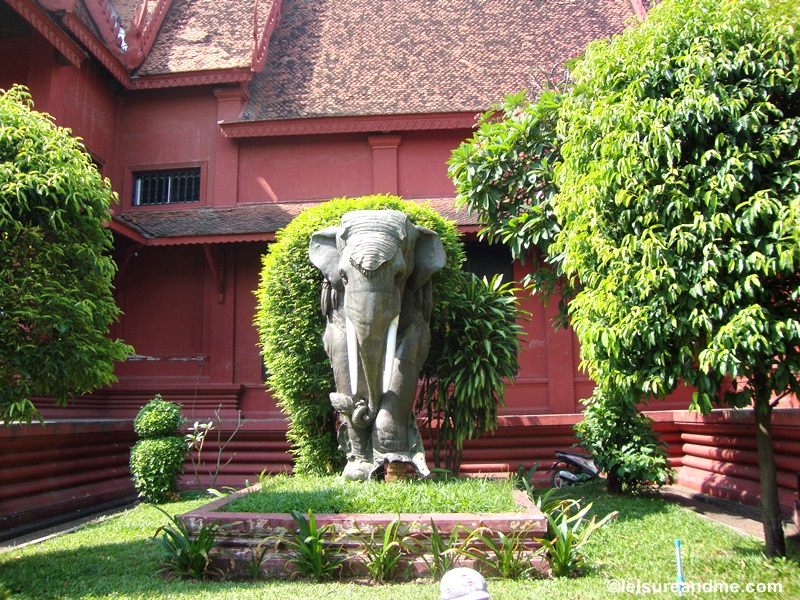 The entrance of the Museum is with some structures including a big elephant figure. After buying tickets we entered into it. Remember to get permission for photographing inside by just paying extra $1.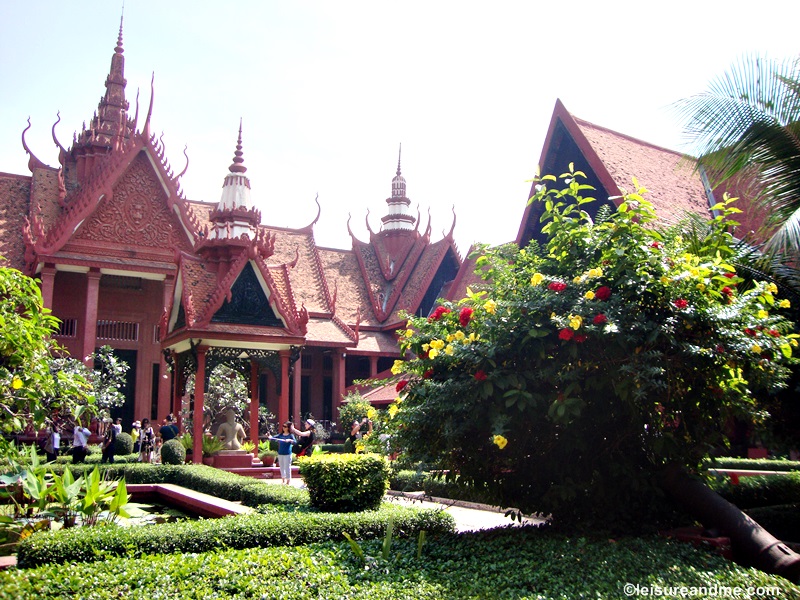 There are lots of statues and displays with historical value which features post Angkorian Buddha figures and other statues of Hindu gods.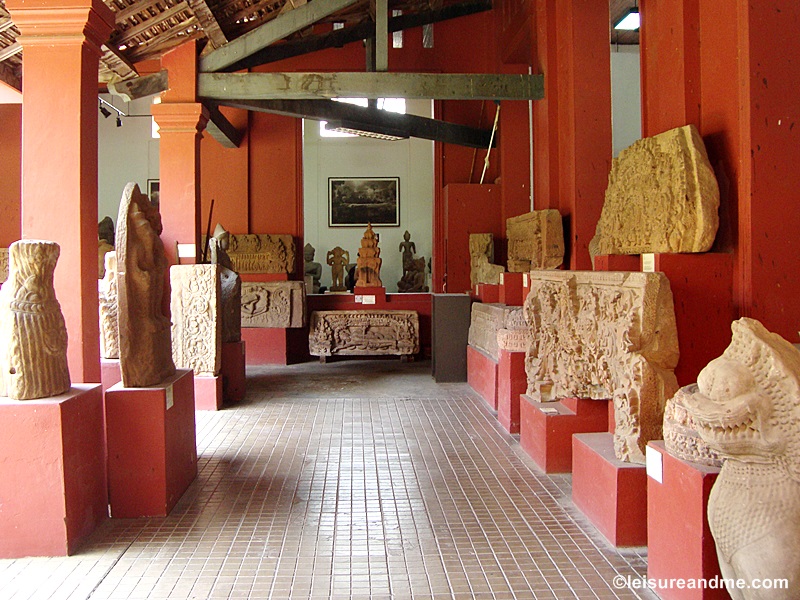 With my love to learning and exploring historical sites, I really enjoyed my time among the displays of the museum. If you plan a trip to Phnom Penh, Cambodia, never miss the opportunity of visiting this National Museum. It is the best place to learn about Cambodia's history and culture.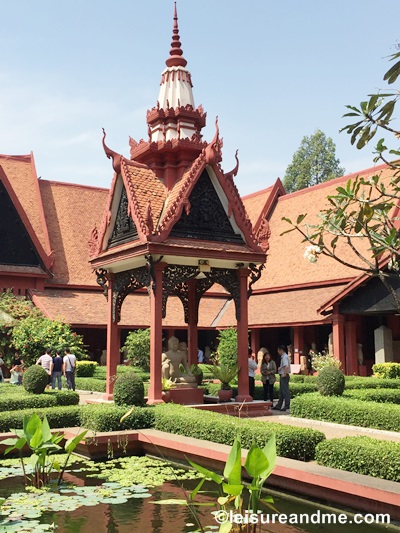 This National Museum is really worth visiting.As photography is forbidden within the museum galleries,I don't share more photos of the museum or its exhibits.But,we really enjoyed our visit.It is worth the $5 we spent for entry tickets.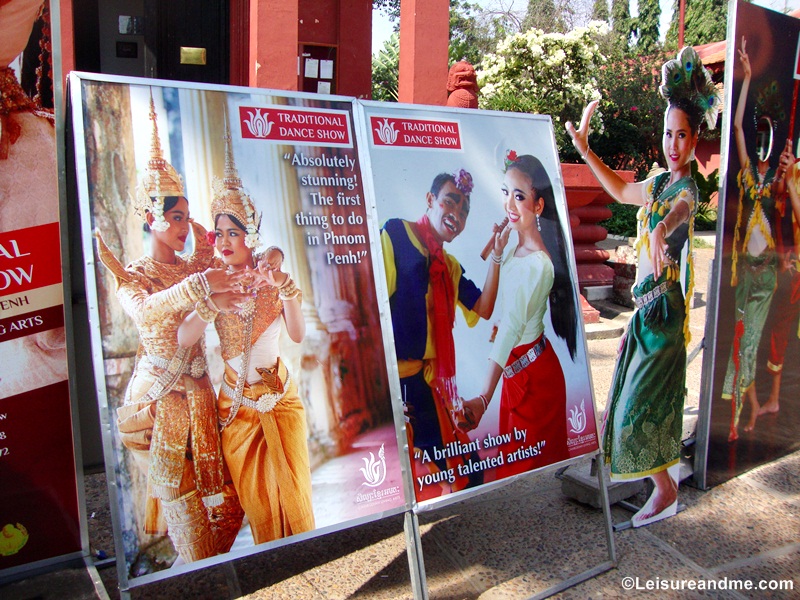 At the entrance of the museum, you can buy tickets for the daily show of Traditional Cambodian performances. As I heard, this is a wonderful show to watch. Although we wanted to watch it, we didn't so as we were with a small kid. We were not sure about his interest while we watch the show.
Have you been to Cambodia? Have you visited this National Museum in Phnom Penh?
Useful information before you visit National Museum Phnom Penh-Cambodia :
Location: Street Preah Ang Eng (13)
Sangkat Chey Chumneas,
Khan Daun Penh,
Phnom Penh.
Opening hours of National Museum, Phnom Penh : Daily 8.00 – 17.00 (close on public holidays)
Tickets: US$5 for foreigners
Photography:  forbidden. A charge of US$1 for photos and US$3 for videos
Snacks: Available inside the Museum
Souvenirs : You can buy at the front entrance hall
Guided tours are available.Audio guides are also available for a charge of US$5.