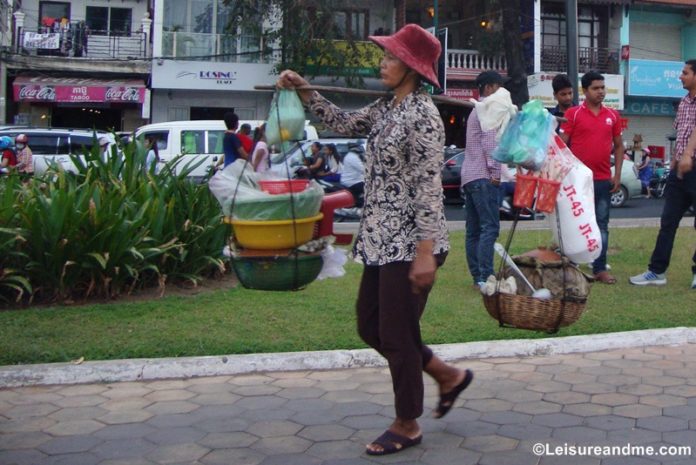 Phnom Penh, the capital of Cambodia is with lot of unique views and attractions. It is not a completely clean city where you will not see any dirt. Instead this city shows signs of similar Asian countries which are not developed. However we had exciting 3 nights stay in Phnom Penh without many worries experiencing the difference in culture, views and attractions.
Well, our trip to Cambodia is well planned though we didn't visit the most popular Siem Reap attractions. We decided to visit only Phnom Penh simply because we had 3 days for the holiday. Still we have plans to visit Siem Reap in near future.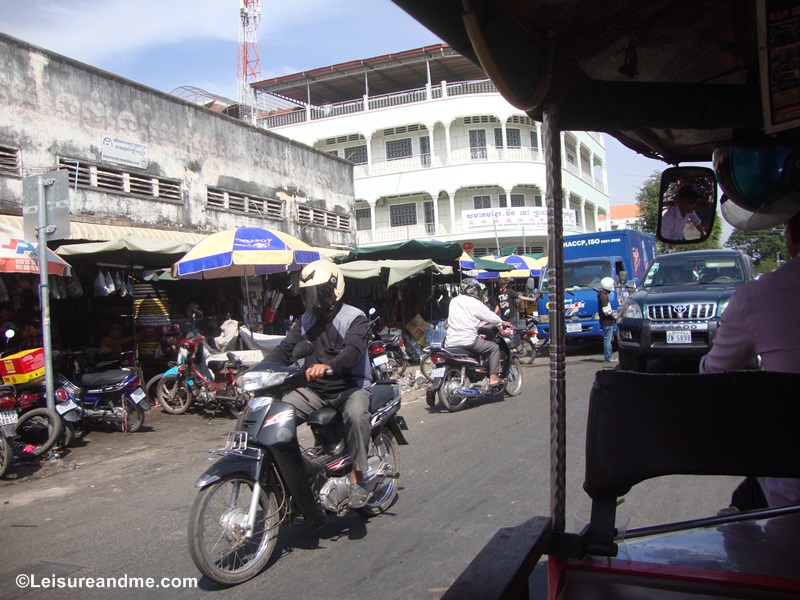 As another Asian country, I absolutely like our stay at Phnom Penh though there are strange experiences and views than we expected. Below are some experiences and impressions I want to note down here which I found as unique to this simple city of Cambodia. Anyway I don't have any intention to make this as a fun post or to laugh at people of Cambodia. Instead these are the moments that made me feel like I am in another destination which made me exciting!
The Visa process
Cambodia offers visa on arrival facility for some selected countries. As Sri Lankans we require visa to enter into Cambodia, Phnom Penh. Though we can use the facility of Visa on arrival, we applied for our Cambodia visa before we travel. I think we were lucky. As I noticed it was crowded for visa on arrival service. We saw people waiting at the immigration area for their visa.
It is true that anyone wants to reach the hotel or destination when they are in a new city than waiting in a long queue. In such, if you require visa for Cambodia, plan it before arrival or get ready for a long line.
Airport transfer
Once we are in Phnom Penh airport, it was really easier to hire a taxi to the hotel we stayed. For a car the rate is around $9 within the city area. The car driver was friendly and helpful. He talked with us and was helpful for planning our tour schedule giving us some ideas about the attractions.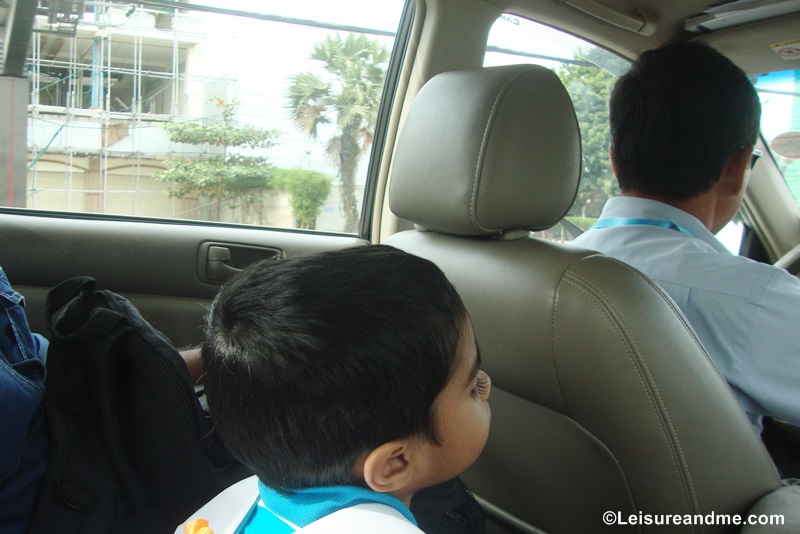 Something I noticed while we were in the car was that in Cambodia they use cars which steering wheel is on the left side of the car. It is new for me as I am familiar with the car drives with right side steering wheels.
Phnom Penh City views
Phnom Penh is not one of the most cleaned cities I've seen. There is garbage along the roads and it can be too hot during the day time. Other than this I noticed their overhead cables. Those are so massive and lots of overhead cables are exposed along the road.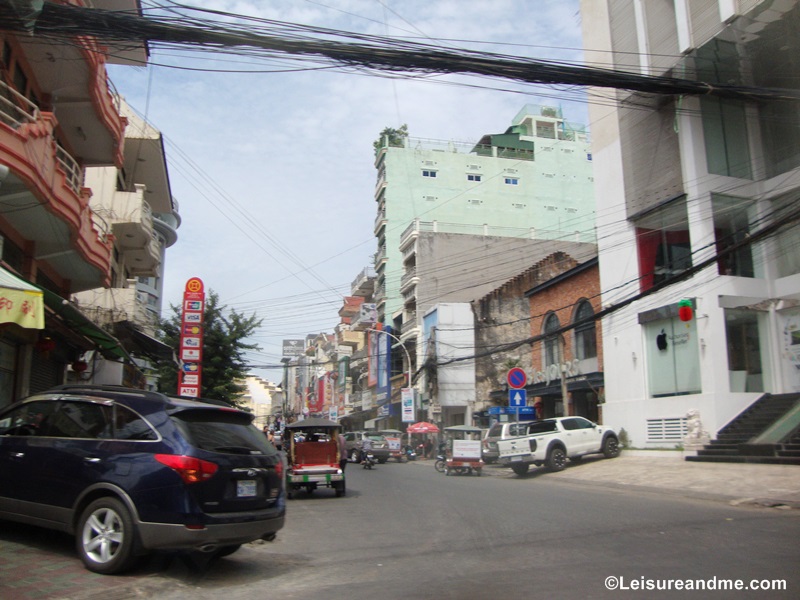 Narrow streets are so packed with vendors and shops. Other than that sometimes there is no space to walk. If you plan to bring your stroller with the kid, I must say that Phnom Penh streets are not stroller friendly. But, you can use strollers in some attractions such as Royal palace garden or for your river sidewalk.
Transport and getting around the city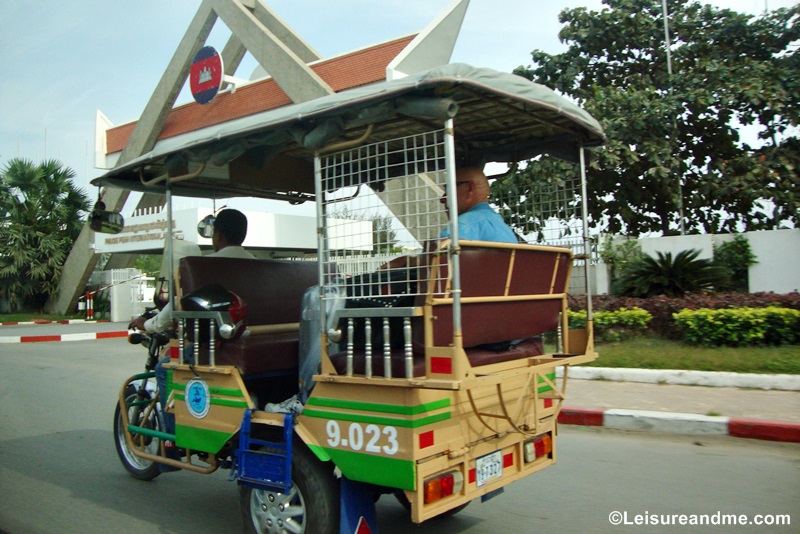 While there are different transport options are available in Phnom Penh, Tuk Tuks are much popular. I really like these tuk tuk rides while watching the streets, city views and people of Cambodia. These tuk tuks are beautiful decorated and some are well maintained. We saw many tuk tuks along the streets parked till a customer request a ride.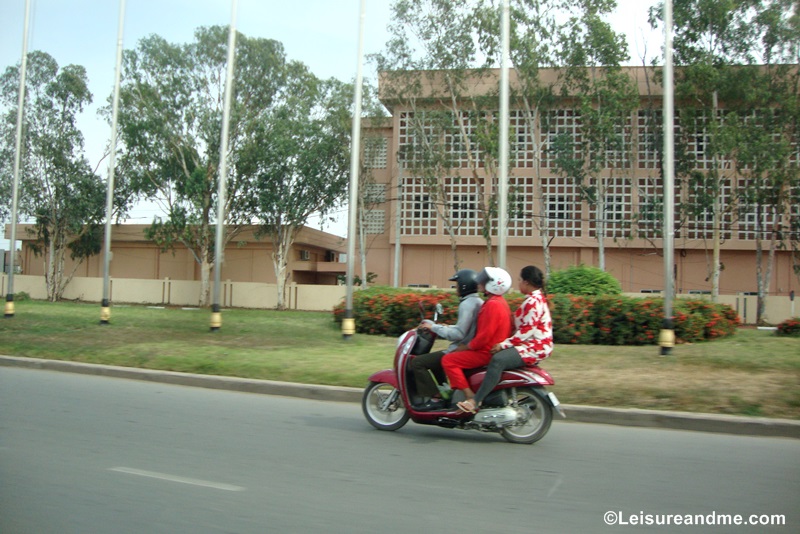 Other than tuk tuk rides, it seems motor bikes are one of the popular ways to travel for the people in Phnom Penh. There are lots of scooters around the city. In the evening traffic jam was so much higher and we saw lot of scooters which is an unusual compared to the cities we have travelled before.
People
We can't forget the friendly people from Phnom Penh. They are extremely polite. They smile easily. We had the feeling of staying in a long time familiar country though we stayed just 3 nights there.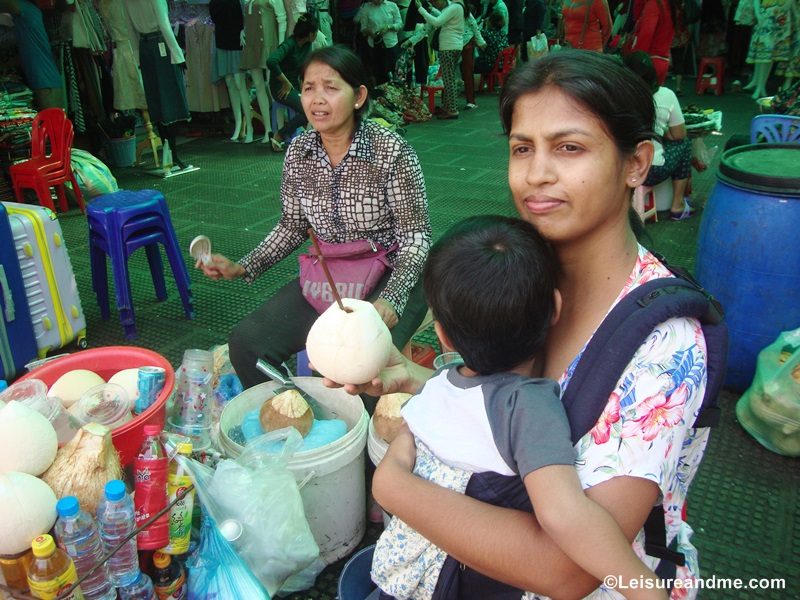 In the streets you will also notice street vendors who sell different stuff including the street foods. Local markets are so much popular and these places are the best to experience the culture and lifestyle of Phnom Penh. Other than local markets, we also visited Buddhist temples. We also can't forget the Opportunity to talk with Buddhist monks in Phnom Penh.
My first impressions of Phnom Penh are different from other cities we have visited before. Phnom Penh is a city with friendly people, both rich and poor. City views are with both clean and dirt. But it is a fantastic city. Country is rich with heritage cities, historical attractions and culture. If you plan a visit to Cambodia or Phnom Penh, don't think twice. As a traveler you will really enjoy the different experiences there!
Have you been to Cambodia or Phnom Penh before? Or how do you experience your first visit to any city?Please share your thoughts below.
Save
Save
Save