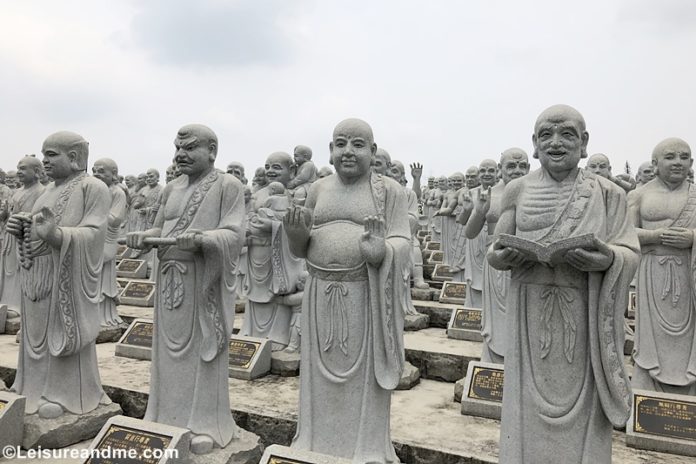 Bintan is another beautiful island of Indonesia which is attracted by tourists around the world. With friendly people, good food and beautiful attractions anyone would love to spend their time in this beautiful tropical Island of Indonesia. We were the same. We enjoyed our Bintan trip much and we want to visit again to explore more attractions. Till that here is our 3D2N Bintan itinerary which may be helpful for family travelers.
We travelled with a kid and we also like to be cultural during our holidays. Therefore our itineraries include cultural activities including visiting historical attractions.If you look for 3D2N Bintan itinerary with kids then this will be a perfect guide to find more details to plan your trip.
Living in Singapore provides us with many travel opportunities during the weekends. With beautiful countries around and with travel facilities it is much easier to plan a short getaway whenever we want to escape from the busy lifestyle. This Bintan trip is such a short getaway which we enjoyed during a weekend together as a family.
Planning our 3D2N trip to Bintan
We decided to travel by ferry to Bintan. After our Batam tour by ferry, now I am no longer afraid of sea travel. There are direct ferries from Singapore to Bintan Island and it only takes around 1-2 hours.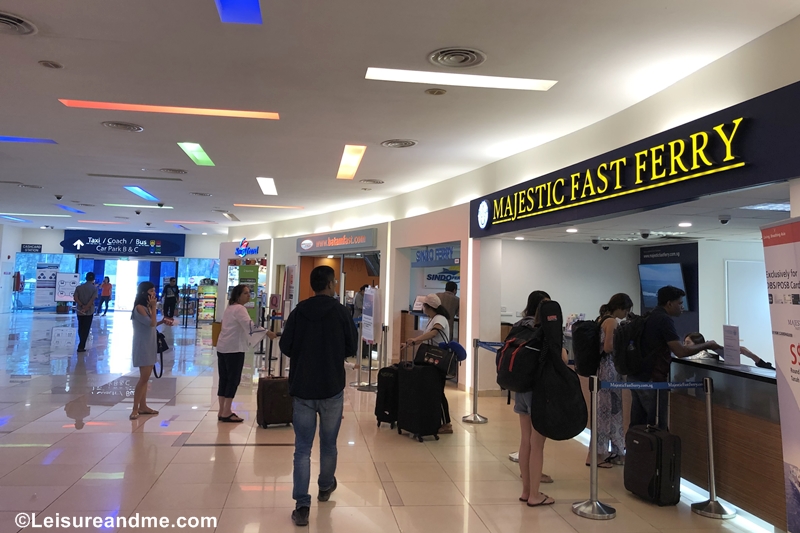 We booked our ferry tickets with Majestic Fast Ferry. Although there are few ferry terminals to reach Bintan, our route was Singapore Tanah Merah Ferry Terminal to Bintan Tanjung Pinang Ferry Terminal.
We hold Sri Lankan passports. To enter Indonesia for travel & social visit purposes, Sri Lankan passport holders can enjoy up to 30 days free visa facility. This is great for us and we didn't have to apply for a visa before the tour.
Before writing in detail, below is our 3D2N Bintan itinerary with the kid. Although we didn't visit all the popular attractions of Bintan during this visit, we had enough time to entertain the kid and to spend quality time as a family.
3D2N Bintan itinerary with a kid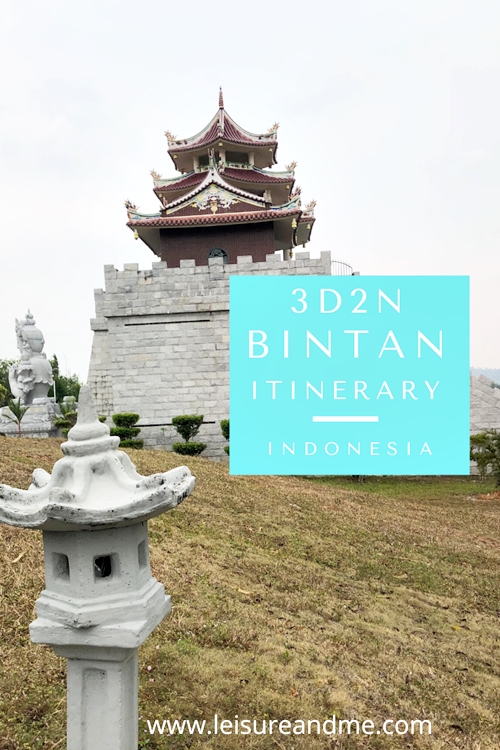 Below is the summary of our Bintan 3D2N itinerary with the kid.
Day 1
Travel with Majestic Fast ferry
Arrival Tanjung Pinang
Check-in Comforta hotel
Lunch at a local restaurant
Shopping at a local Super Market
Dinner at the hotel
Day 2
Breakfast buffet at the hotel
Visit the 500 lohan temple
Visit Guan Yin Temple
Shopping at Tanjung Pinang City centre
Day 3
Breakfast
Swimming/hotel
Ramayana mall
Departure
Bintan Itinerary-Day 1
We started our trip early in the morning. Our departure was scheduled from Tanjong Pagar Ferry terminal. After reaching Tanjong Pagar Ferry Terminal, we reached the Majestic Fast ferry counter to obtain our ferry tickets. It was a really quick and easy procedure before we enter the Gate after the customs clearance.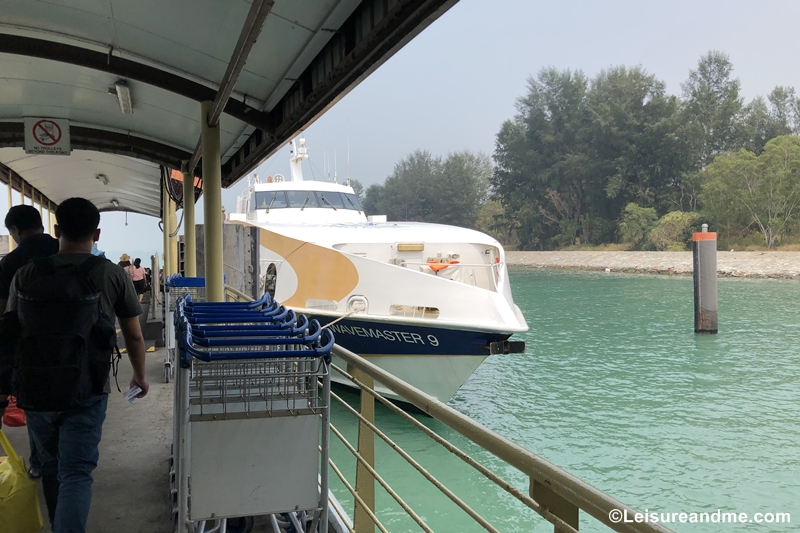 Traveling with the Majestic Fast ferry was a nice experience. The ferry was comfortable with fair leg space and comfortable seats. Reaching to Tanjung Pinang Ferry terminal was a comfortable ferry ride for us while watching the beautiful sea views from the ferry window.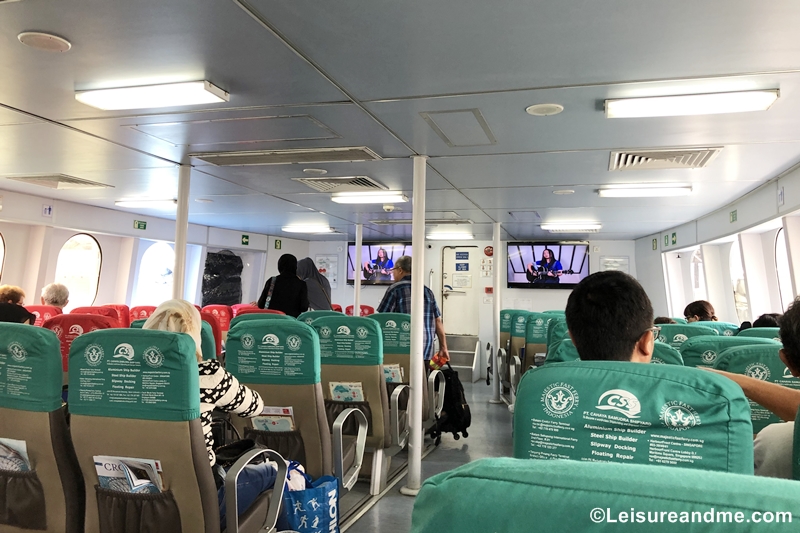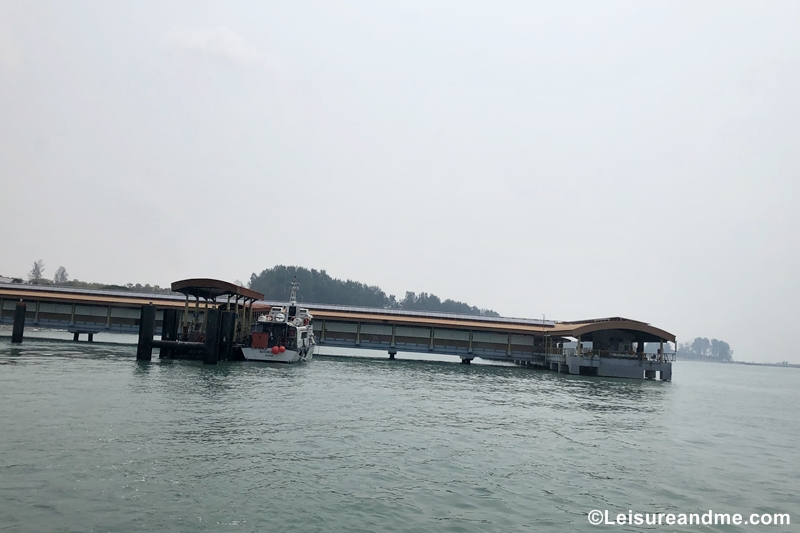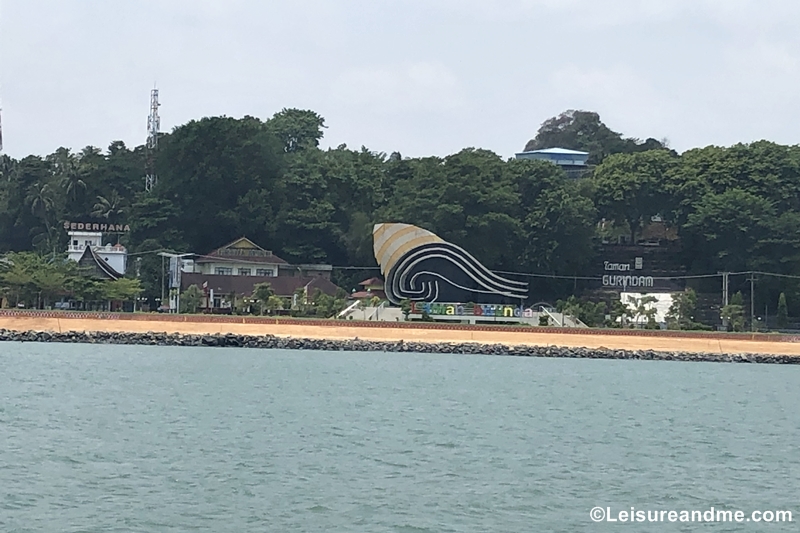 Customs clearance at the Tanjung Pinang Ferry terminal was faster than we expected. Soon we entered the beautiful Island of Bintan. At the Ferry terminal, there is a money exchange counter if you like to exchange money.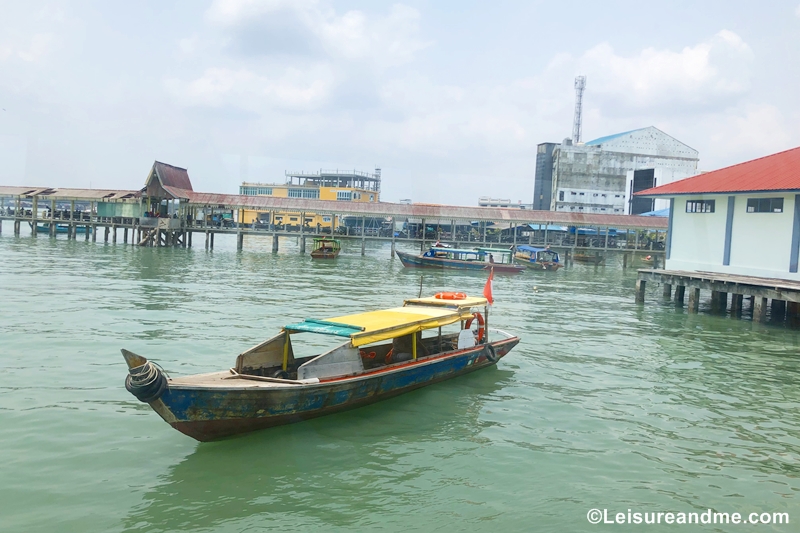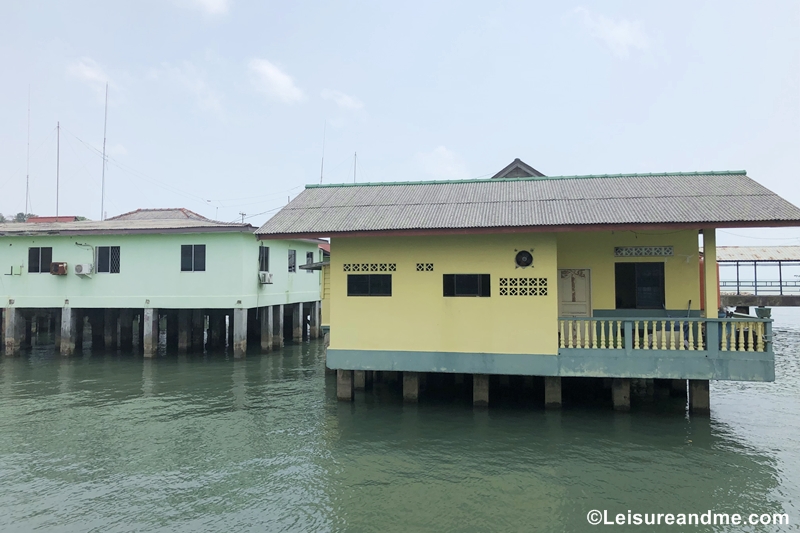 Outside the ferry terminal, you will experience tour guides and taxi drivers trying to talk to you. You can find the approved transport fee to the different zones of Bintan Island at the ferry terminal. We arranged our taxi to the Comforta Hotel after talking to a guy (tour guide) at the ferry terminal.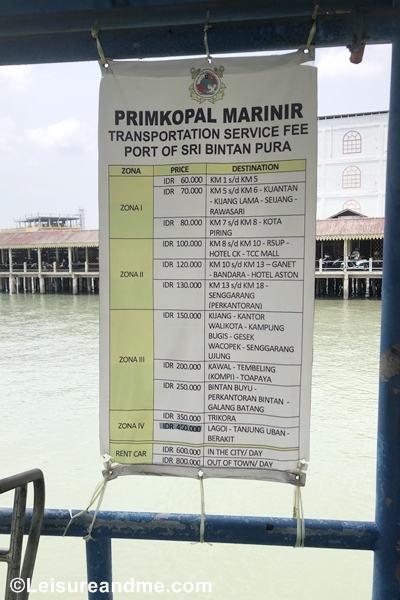 After a few minutes drive from Tanjung Pagar Ferry Terminal, we arrived at Comfort Hotel.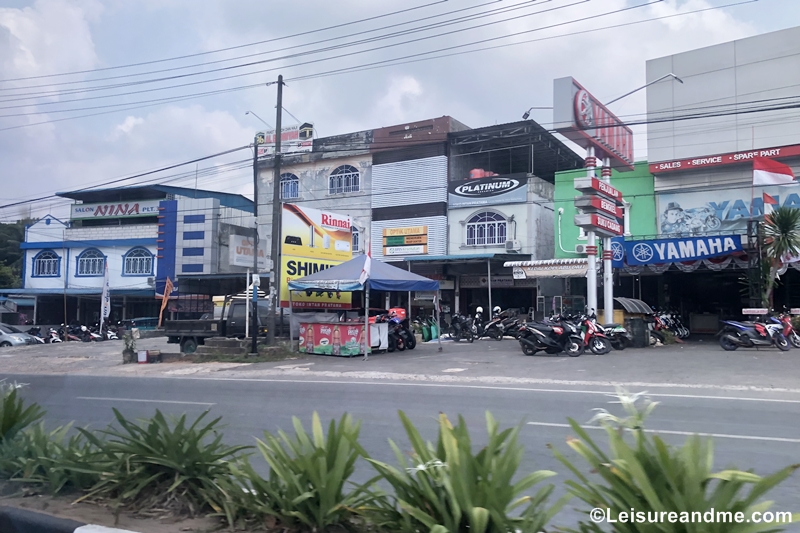 We travelled during a long weekend and almost all the hotels in Bintan were fully booked. At that time we booked one of the last available rooms of Comforta hotel without much expectation. However, to our surprise, it was a convenient and comfortable hotel for families with young children with facilities for kids.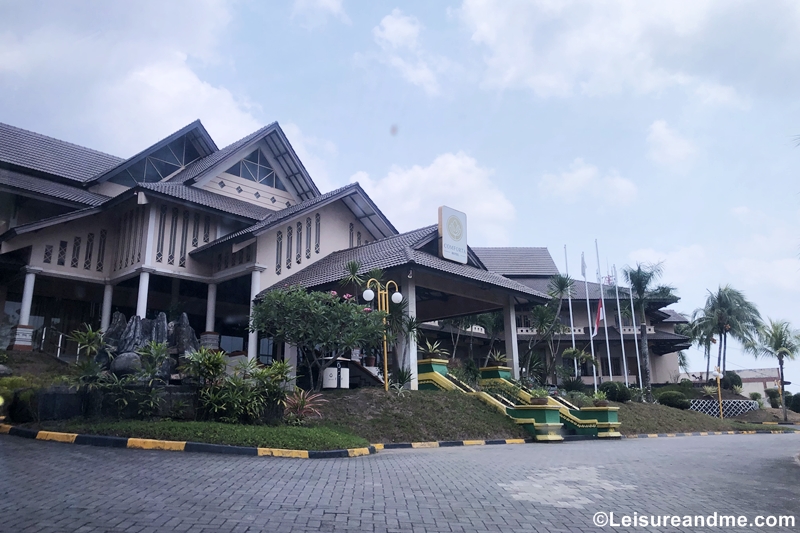 Check-in was quick and smooth. Till the check-in procedure, I could see around the hotel lobby which is beautiful and spacious.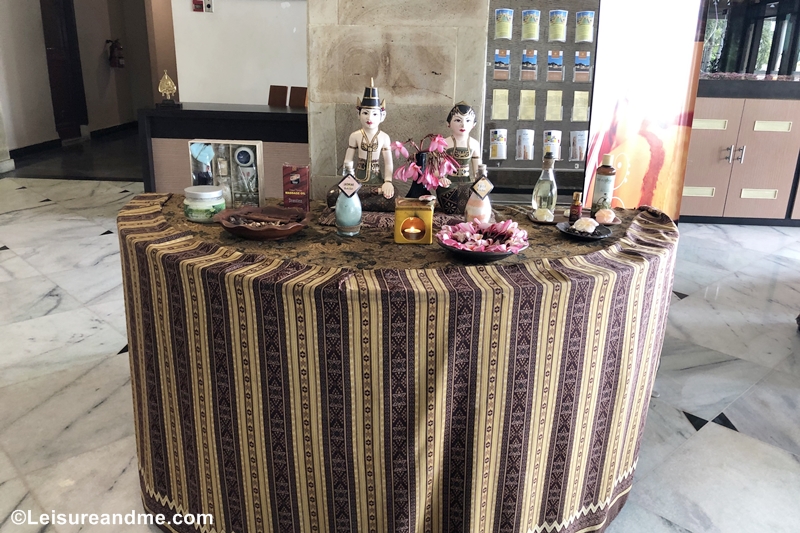 After a few hours journey from the early morning, these views were soothing and relaxing our eyes although the flowers are withered. 🙂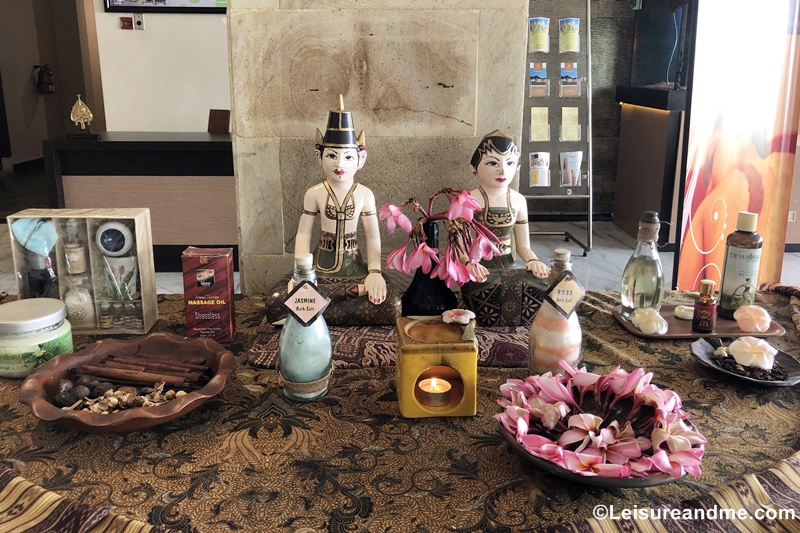 Living in an apartment in Singapore, I always want to spend our holidays in comfortable spacious rooms to unwind and relax the mind. Our room is with garden view with a small private balcony area. That's my precious space from the entire accommodation!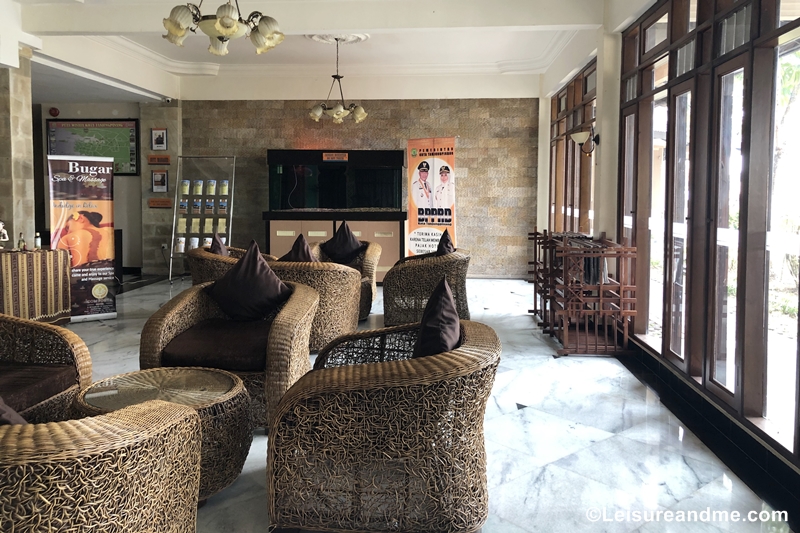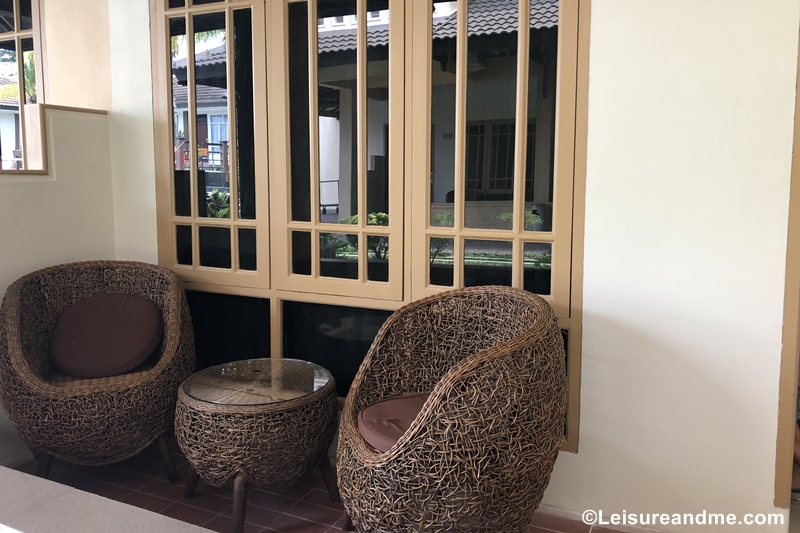 After Checking in to Comforta hotel we relaxed for some time. After that, we went out to see around the streets and to find a place for lunch. Instead of ordering food from the hotel, we always like to explore the cities during our holidays.
We found a local restaurant just in front of the Comforta Hotel which sells Indonesian food. It was for our pleasure and we decided to have our lunch there.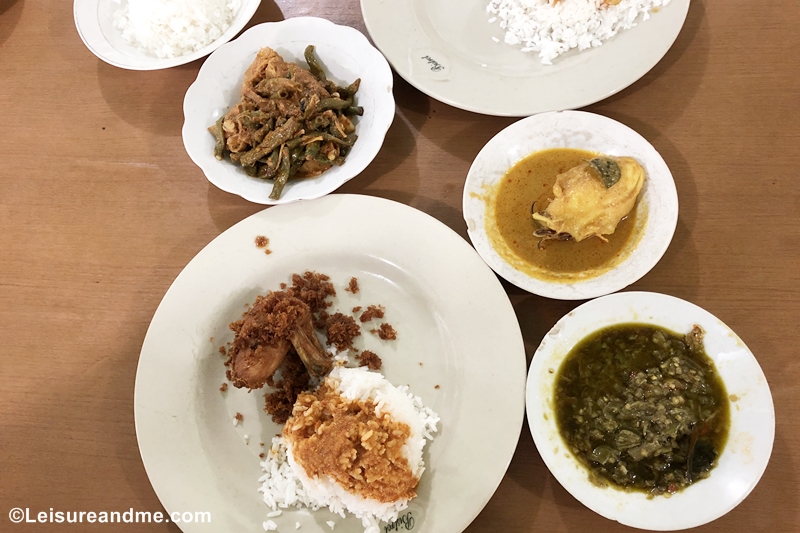 After lunch (but already afternoon) we found a supermarket which is located directly in front of the Comforta Hotel. We didn't forget to visit this Super Market to shop for some necessary items and snacks. Kid found some soft toys with happy faces and he enjoyed his time there. The happy face we bought could entertain him during the entire trip. 🙂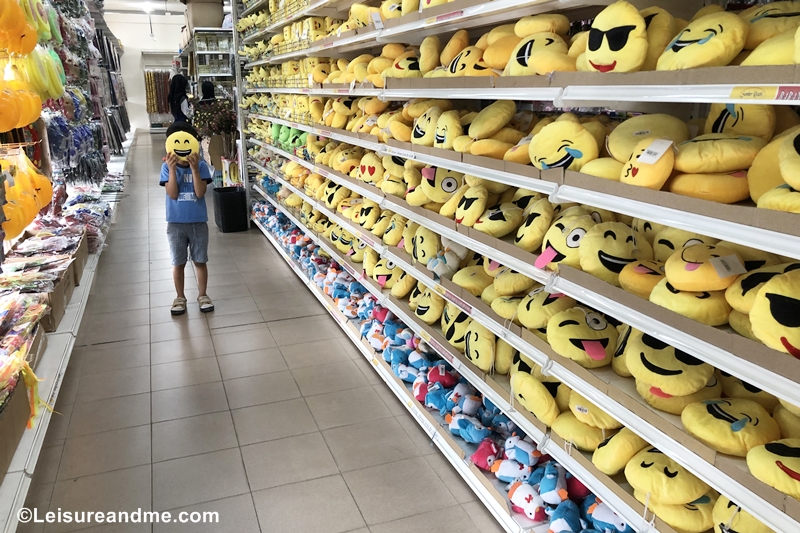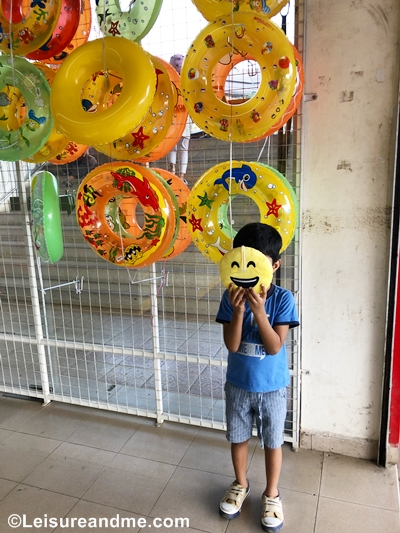 At the Comforta hotel, there is also a children's playground other than the swimming pool. However, this playground looks worn out. But it was a good space for the kid to run around. He enjoyed his time walking on the footpath.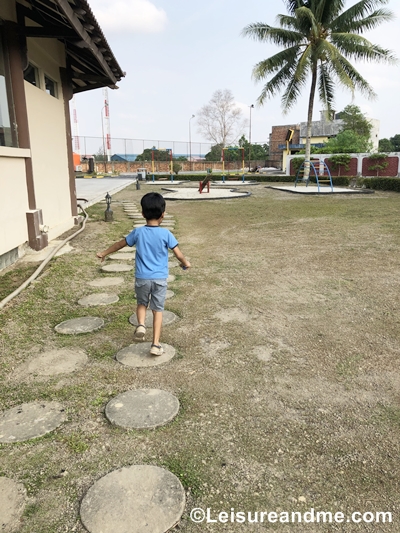 Our Day 1 of the Bintan trip came to an end and we had our dinner at the Comforta Hotel.
Bintan Itinerary-Day 2
Our Day 2 started with Breakfast Buffet at the hotel. The buffet was completed with a good variety of local Indonesian dishes. There are some western foods too for those who love such foods.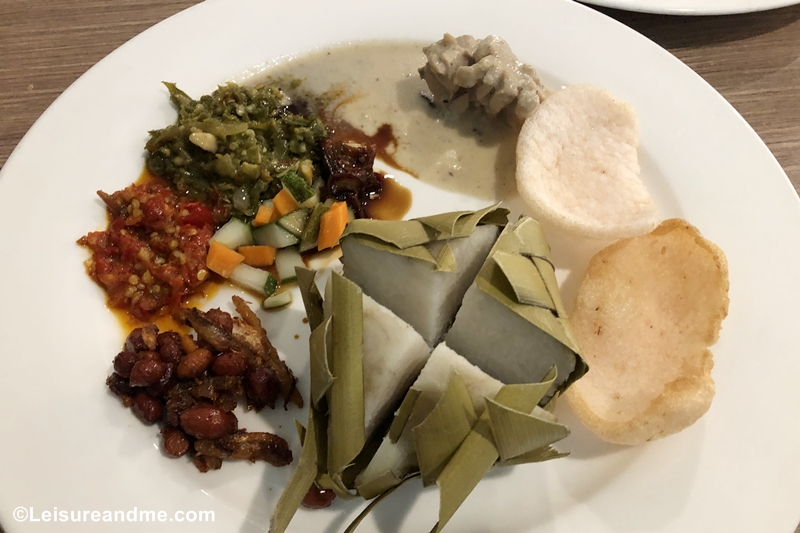 For Day 2, we decided to visit 2 Buddhist temples in Tanjung Pinang. Although there are few temples in Bintan,
For our luck, there is a taxi stand in front of the Comforta Hotel. Therefore hiring a taxi was not a big task. We hired the same taxi for all our visits to Bintan as the driver was a nice friendly person.
For Day 2 our first destination was 500 Lohan temple. Although its name is Vihara Ksitigarbha Bodhisattva, this temple is popular as 500 Lohan Temple. It is because of the 500 life-size statues of Lohans.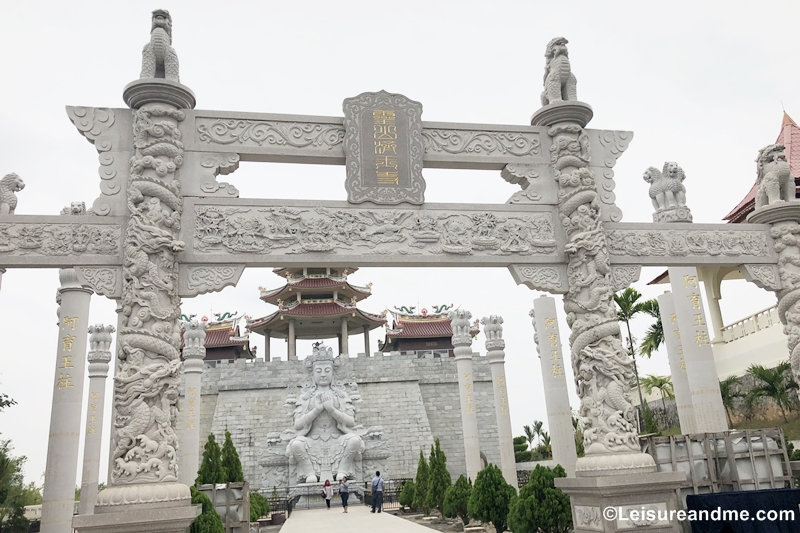 500 Lohan Temple is a calm, peaceful and beautiful temple to visit. We had a good start to the day by visiting this temple.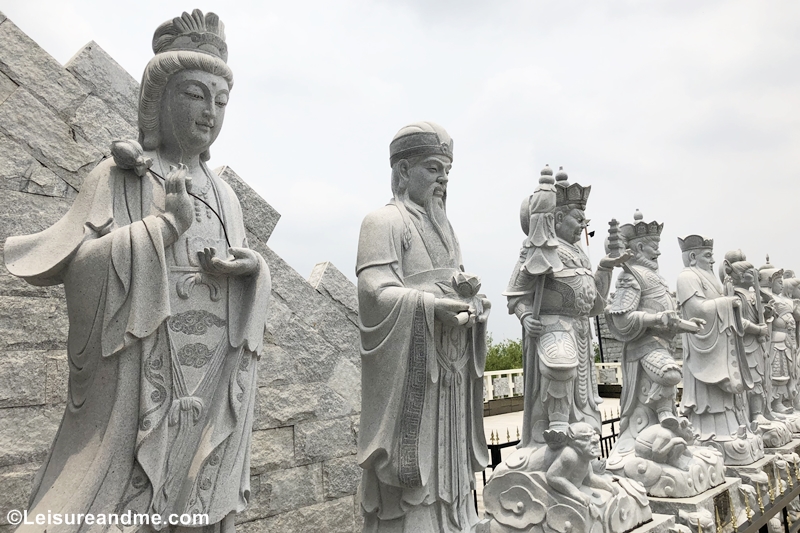 After spending some time in 500 Lohan Temple our next attraction to visit was Guan Yin Temple. We entered the temple through a spacious garden with dragon fruit cultivation. The temple is situated in the middle of the spacious land. It is a Buddhist temple with beautiful statues.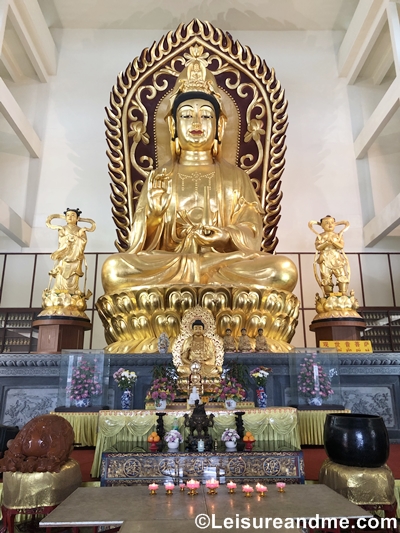 There are many paintings, sculptures and artwork to be noticed in this beautiful temple. We spent some time there checking each and every statue.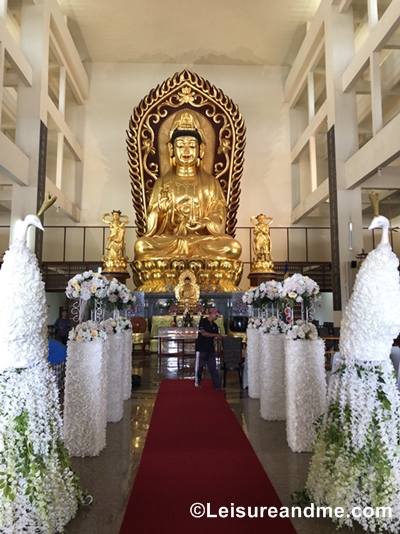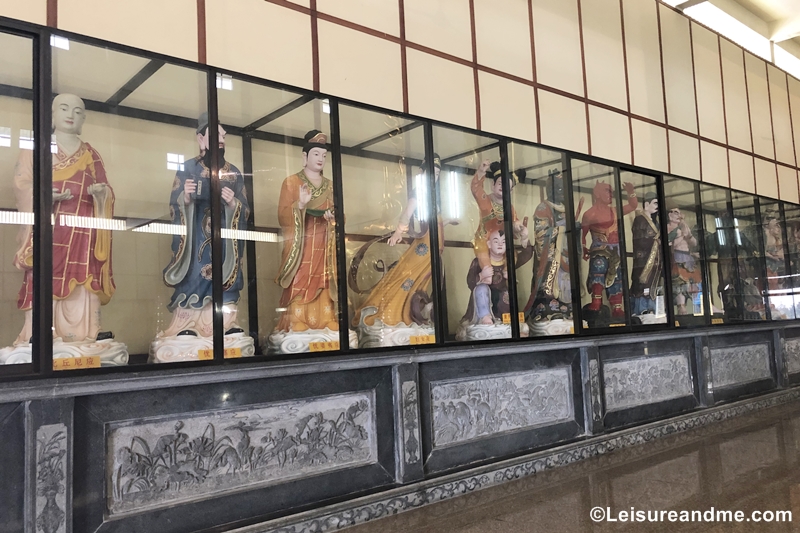 After our visit to Guan Yin Temple, our next plan was to do some shopping in Tanjung Pinang City Centre. Our friendly driver dropped us at the Tanjung Pinang City Centre promising to come back when we finish the shopping.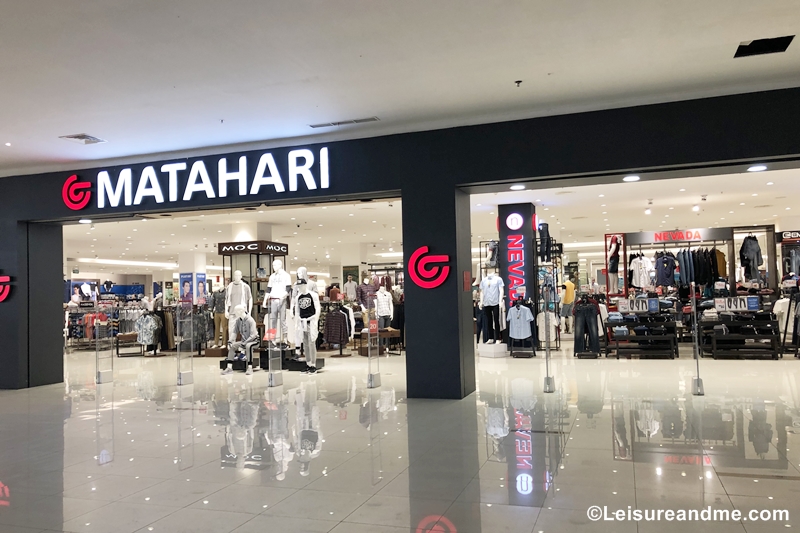 Although it is not a huge shopping mall, we could find some items that are worth buying. You can find a Matahari outlet there. Rates are reasonable too. However, we did the mistake of not exchanging our money at the hotel.
If you decide to shop in Tanjung Pinang City Centre and other nearby shopping malls be sure to have your currencies ready in Indonesia Rupiah. There is no money exchanging counters inside the shopping mall.
In Tanjung Pinang City Centre we found a few kid-friendly activities including Amazone Games and Arcade. The kid had so much fun there as he gets such chances of playing games only when we travel.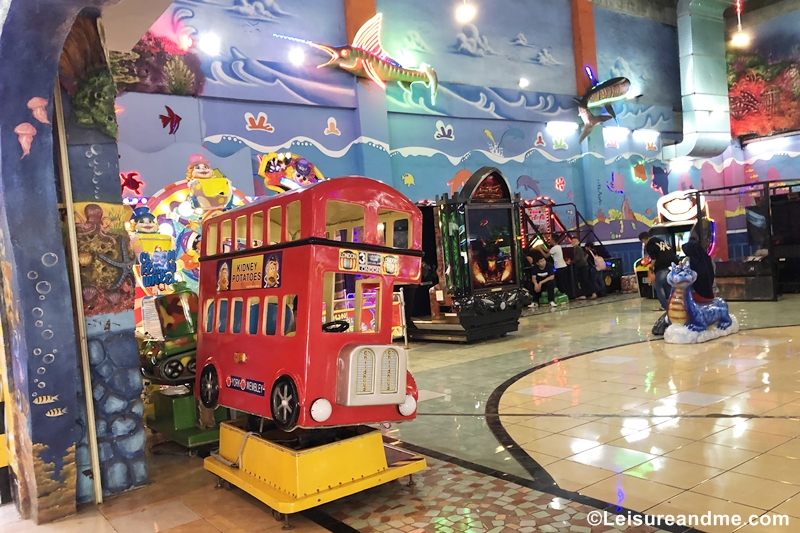 We had our lunch at the same local eatery as Day 1 because we loved the taste of local Indonesian cuisine.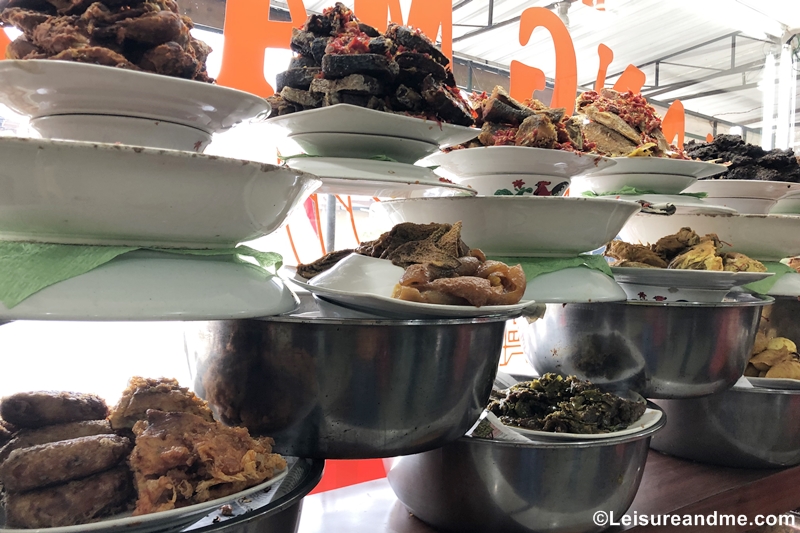 We spent the afternoon at the hotel premises enjoying the facilities at the hotel. There is a sauna and fitness centre including an outdoor swimming pool.
Bintan Itinerary-Day 3
It is our last day on this Bintan trip. It is time to pack. But still, there is plenty of time to enjoy our life on this beautiful island of Indonesia. Here people are friendly. Food is addicting. These are the reasons to stay more days in Bintan. But, we should go back to Singapore!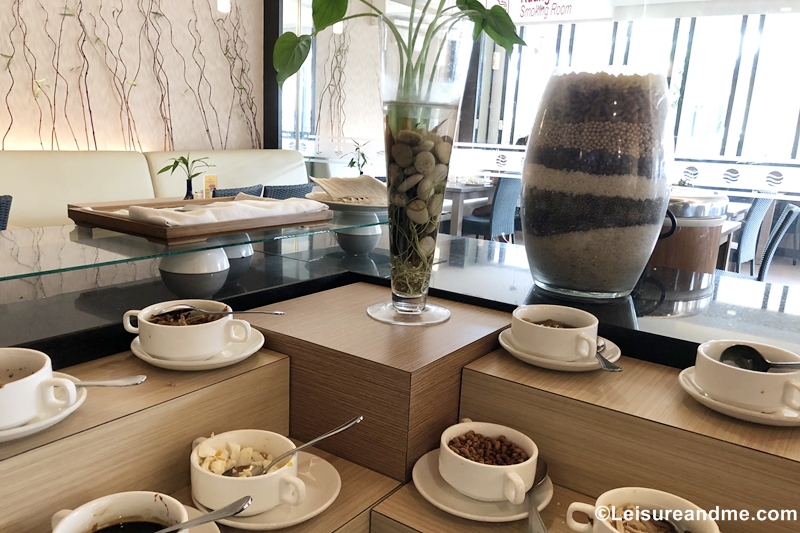 We had our breakfast at the hotel. The breakfast buffet of Comforta hotel is really good with a variety of local and international food items. The staff is nice too.
After breakfast, we decided to spend time on outdoor swimming as it was the top priority for the kid.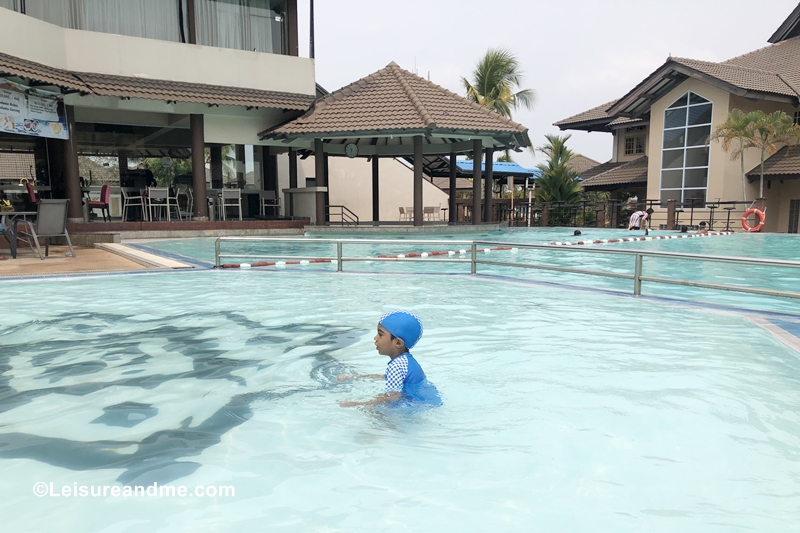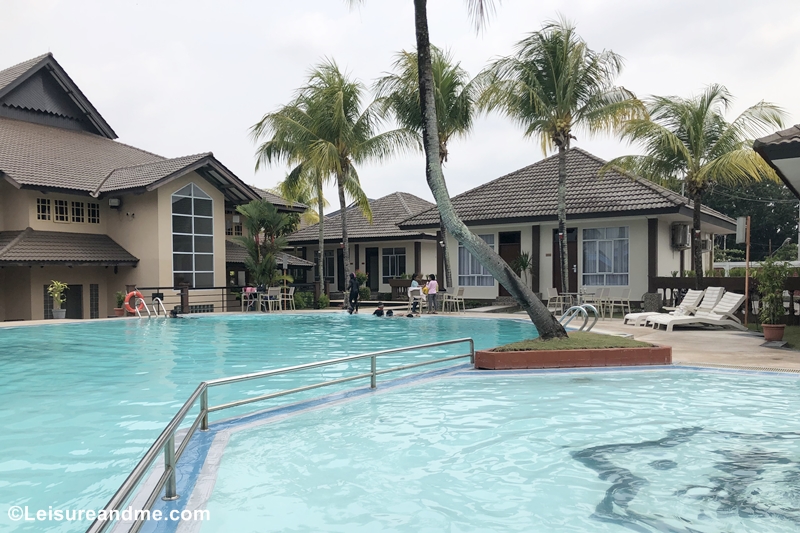 After spending time in the swimming pool we packed our belongings to return back. We had a nice stay at Comforta Hotel. It was pleasant and I want to admire the friendly hotel staff.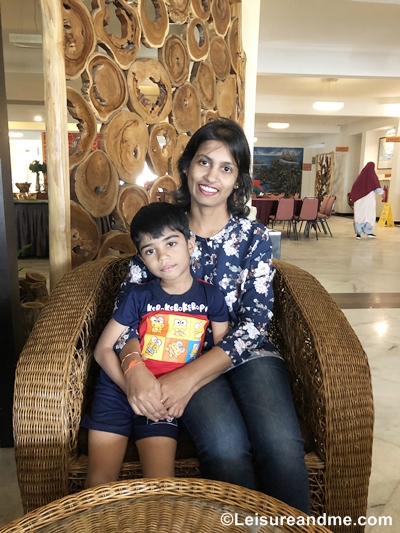 However, we also had plans to visit Ramayana Mall which is another big shopping mall in Bintan Island. We planned a short and quick visit there on our way to the ferry terminal.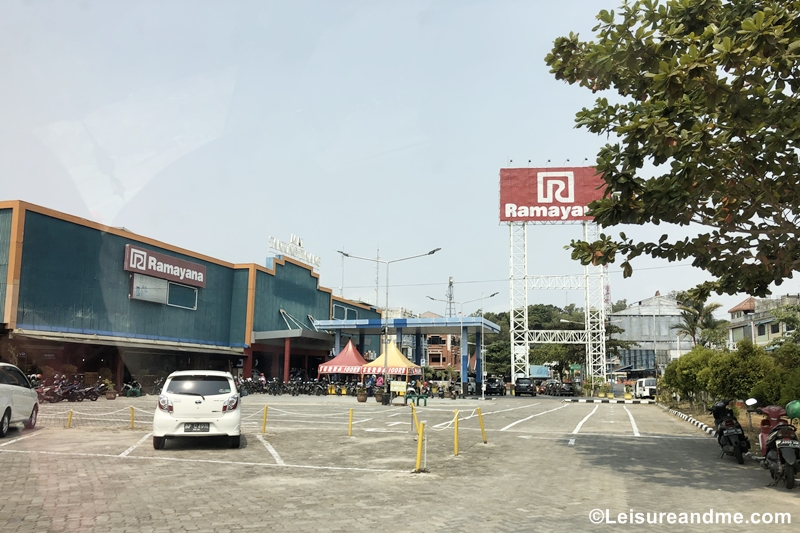 Ramayana Mall is a good place for shopping. I could find a few interesting items to buy.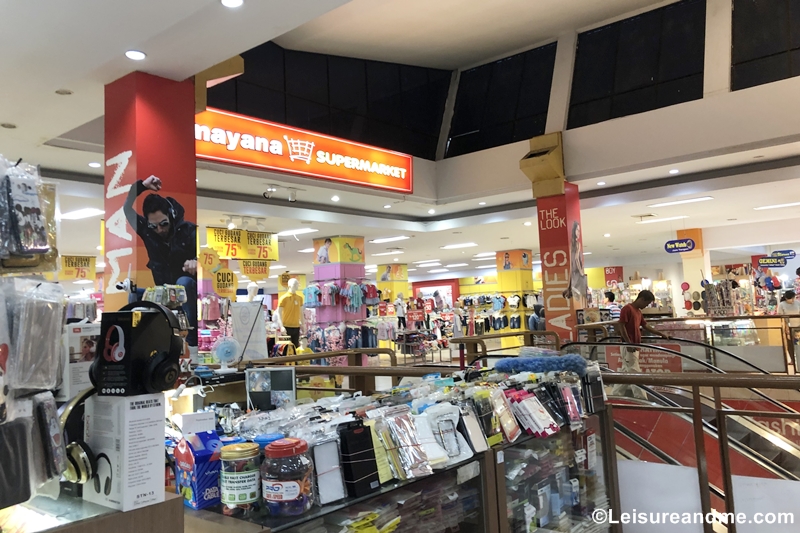 Unfortunately, we were not prepared with much local currency and there was no money exchanging outlet. This is a good point to remember if you visit Bintan. Keep your money exchanged at the ferry terminal before you go inside the island.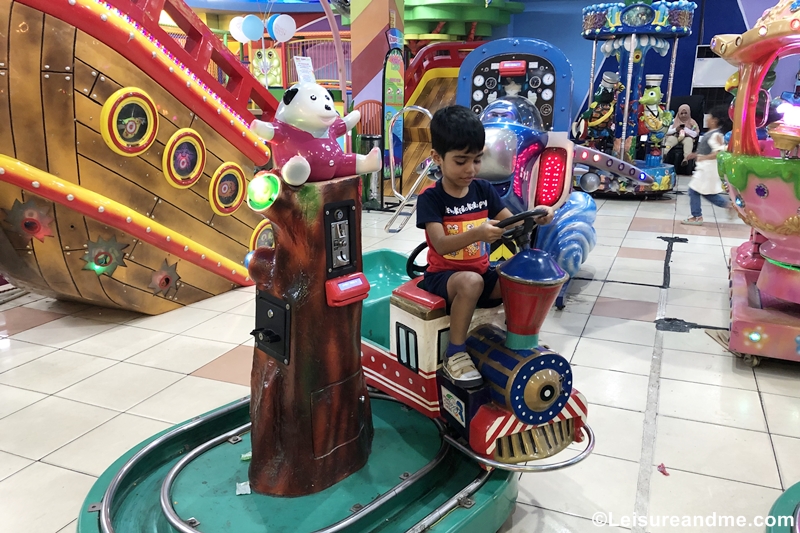 Inside Ramayana Mall, there is another games arcade for kids. That is Zone 2000.Kid had a fun time among the kiddy rides and games which makes it a memorable trip for him.
After spending enough time at Ramayana Mall we returned back to reach the ferry terminal.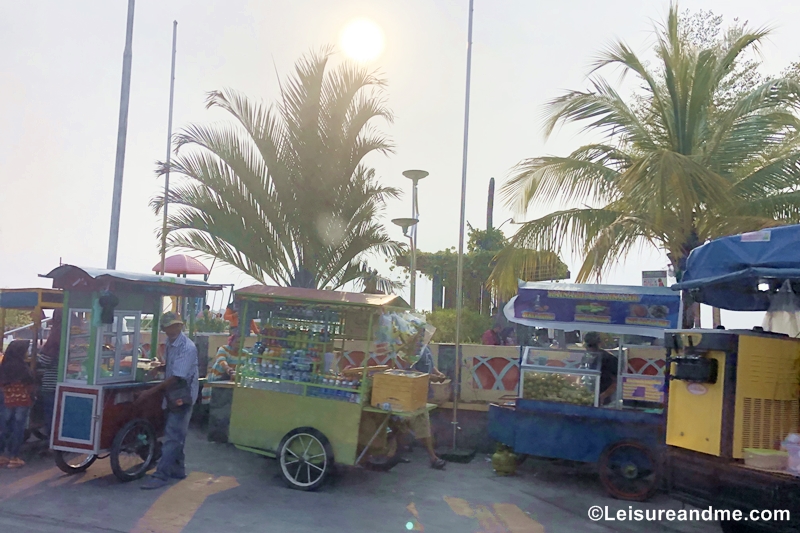 On our way to the ferry terminal, we could see the sights of the Bintan island including the local life.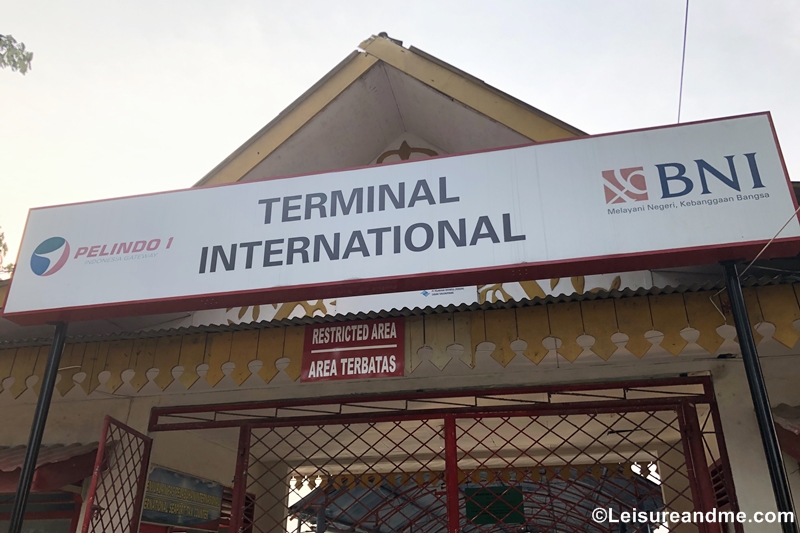 Finally, we entered the ferry terminal for departure. Remember, you have to pay Tanjung Pinang Ferry Terminal taxes when you depart. In case you do not have local currency there is a money exchanger in the ferry terminal premises. At the time we travelled it is Rp 60,000 per person for all other nationalities other than Indonesian citizens.
It was a memorable holiday in Bintan Island. We love to visit this beautiful island again.
Important information to plan your Bintan holiday
Accommodation
We stayed at Comforta hotel which is a decent hotel for families. You can check Bintan hotels in Agoda.
Getting around
Getting around is by taxi only. There are vans which is the common mode of public transport. However, hiring a taxi is easier and not very expensive. At the ferry terminal, you can easily hire a taxi.
Things to remember
Remember to exchange your money for local currency Indonesian Rupiah at the ferry terminal or hotel reception. Don't assume that you can find a money exchanger at the shopping malls.
Have you travelled to Bintan? Or any part of Indonesia? If so please share your thoughts and experiences.
Also, read our 3D2N Batam itinerary with the kid.