There's no doubt that Hong Kong is one of the most gorgeous cities on the planet. It has incredible natural features teeming with lush greenery as well as amazing man-made features that are characterized by towering skyscrapers, peculiar architectures, and iconic landmarks. These features provide great backdrops for the perfect shots; whether they're meant for Instagram, personal portfolios, or family travel albums. Although traveling to Hong Kong just to take photos isn't quite logical, having a roadmap of where you can get the most stunning pictures is altogether worthwhile.  
When traveling to Hong Kong, there's actually no reason to worry. Cathay Pacific provides flights from other major capitals of the world to this photogenic place. What's more, the airline has a website where you can get tons of insight concerning flight routes, time, and trip advisories. Thus, if you've been longing to go on a vacation to Hong Kong, you can book the flight now from the comfort of your home.
HK is full of spots where you can get great shots of the sunrise and sunset, intriguing street art, and beautiful vegetation. Some have even labeled Hong Kong as the city built for Instagram. For this reason, it's quite difficult to pick just a few spots. Still, here's a rundown of the best places to get ravishing photos in Hong Kong.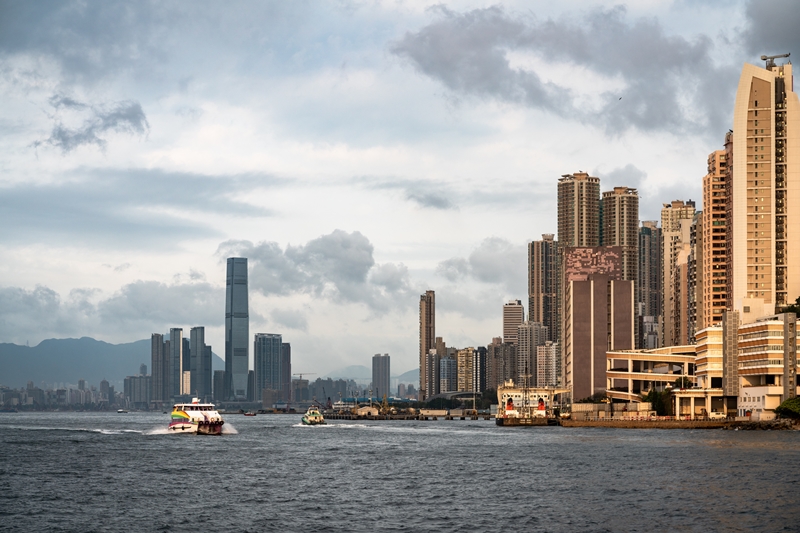 Man Fung Building
This is definitely one of the most Instagrammable buildings in Hong Kong. The colorful walls coupled with a majestic structure have made it an ideal area for taking photos. The residential building didn't always have as much fame; it was in 2016, during a street art festival when street artist Okuda San Miguel transformed the building to what it is today. He named the masterpiece "Rainbow Thief" to resemble the colorful nature of this piece.
Nan Lian Garden
This piece of heaven covers a total area of more than 35,000 square meters. The place is full of well-tended lush greenery and features gazebos, ponds, and bridges that all add to its amazing esthetic. For those who're looking to get nature shots, this beautiful garden is sure to check all the boxes.
West Kowloon Art Park
Located behind Victoria Harbor, this is one of the best places to capture incredible vistas of Hong Kong's sunset. There are lots of options on what to photograph in the area, you have the option of taking pictures on the open lawn or at the waterfront promenade. The park provides a romantic ambiance that's perfect for taking engagement photos.
The Tsim Sha Tsui Promenade
If you're into night photography, you can catch snapshots of the dazzling Symphony of Lights show from this famous location at the Kowloon peninsula. The show takes place every day at 8 o'clock in the evening with skyscrapers from central Hong Kong coming alive. In addition, the promenade is also the location of Avenue of Stars where statues of famous movie and music artists who hailed from Hong Kong are placed. You can take photos with Jackie Chan, Jet Li, Bruce Lee, and many other stars.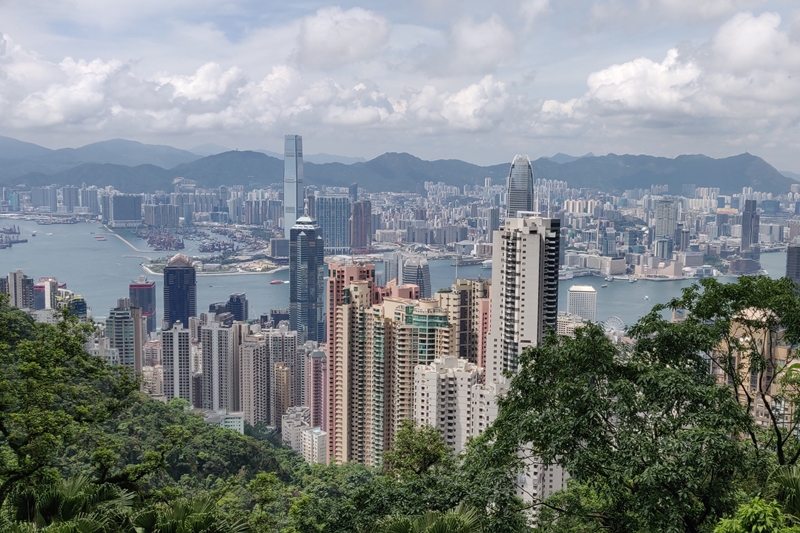 Wai Yip Street Pedestrian Bridge
This spot was first made famous when it was featured in the hit movie "Love n a Puff". Since then, the bridge has attracted a host of photographers due to its picturesque symmetry and lovely aesthetic. Photographers have the option of taking various types of photos which guarantee to get lots of likes on social media.
Choi Hung Estate
The name of this estate translates to "Rainbow Estate", denoting the nature of some buildings in the Ngau Chi Wan area. It's one of the most photographed places in Hong Kong and as a result, photos of the estate appear as a search result of Hong Kong images. The facade of brightly painted buildings provides a great backdrop for the perfect eye-catching snaps. You can be sure to get warm, popping, and colorful photos at this location; however, you have to be patient enough to wait for your chance as the place is usually full of photographers.
The number of picturesque spots in Hong Kong are virtually countless; you can easily find beautiful spots on every corner. Since some of the highlighted locations are residential areas, be sure to show respect besides being friendly to the locals.