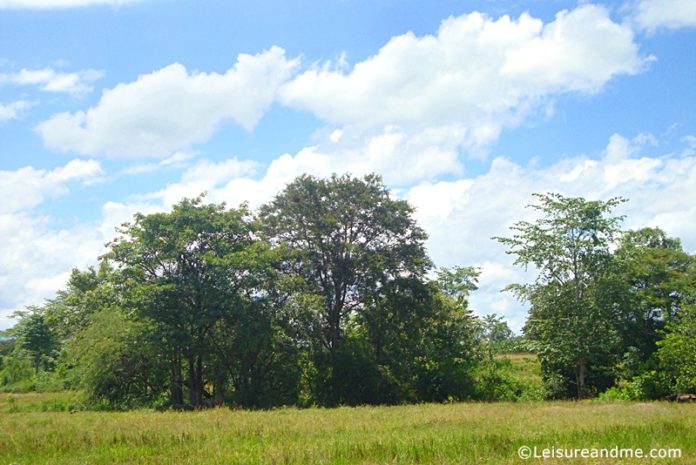 Visiting beautiful places in Sri Lanka is always amazing. This is the best part of Sri Lanka holidays although it is bit tiresome. Most of the time these are few days road trips and we usually visit our relatives in other areas. We Sri Lankans treasure the family values. It is not we only visit our parents; instead we visit our uncles' aunts, grandparents and even their siblings. Although we stay with them for night or two, we get the opportunity to see the different places of the country with such visits. This is such a visit we made to Polonnaruwa and Mahiyanganaya during our last year October holiday.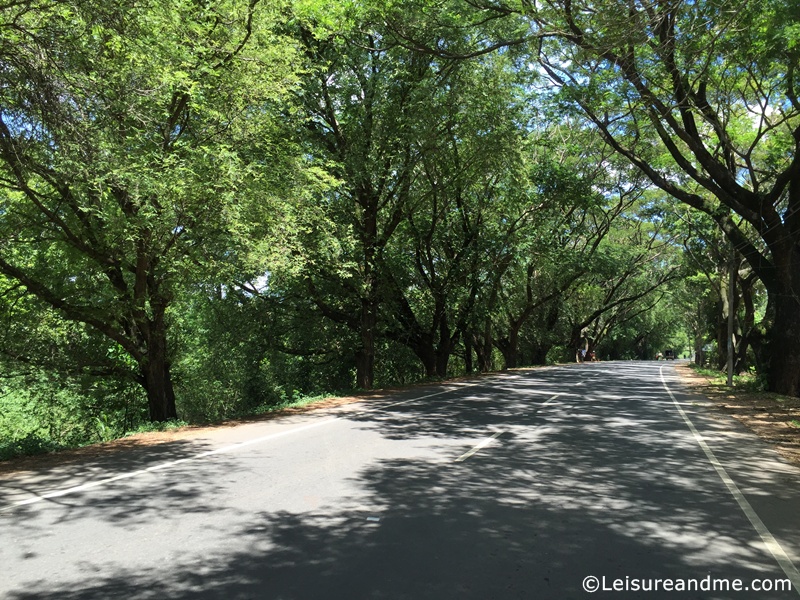 Mahiyanganaya is popular for the ancient Buddhist temple which is a place even lord Buddha has visited in ancient times. On the other way, it is the place for Sri Lankan indigenous people, called as Veddah.
As we visit nearby and as there are some of my cousins live in that area, we included Mahiyanganaya as another place to visit during the same road trip. Our initial plan was to visit Polonnaruwa to see my father's elder brother. It was a long hours road trip and we spent the night with them. The next day we started our journey to visit Mahiyanganaya.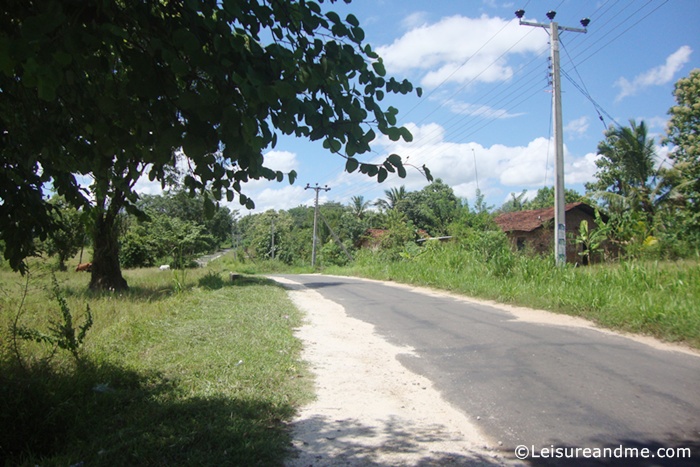 In this trip, I had few plans, not only to visit my cousins, but also to visit the indigenous people of Sri Lanka. But, always our plans do not work well. It was same for me as we were rushing. Of course we visited Dambana which is the place of indigenous people (Vedda) of Sri Lanka. We were about ½ km away from meeting them. But, I didn't want to visit them just to take a photograph with them and share in this blog. Instead I had plans to spend few hours talking with them, observing their culture and spend time with them. First we visited Dambane Gunawardana's home who is the first graduate of Vedda community, unfortunately it was 1st October and Children's day. He was not at home and was attending some Children's day programs. Our plans were changed and it was almost afternoon. As we didn't have much time left, we returned home thinking we will be able to visit Dambana again. Till that I have some memories from Dambana.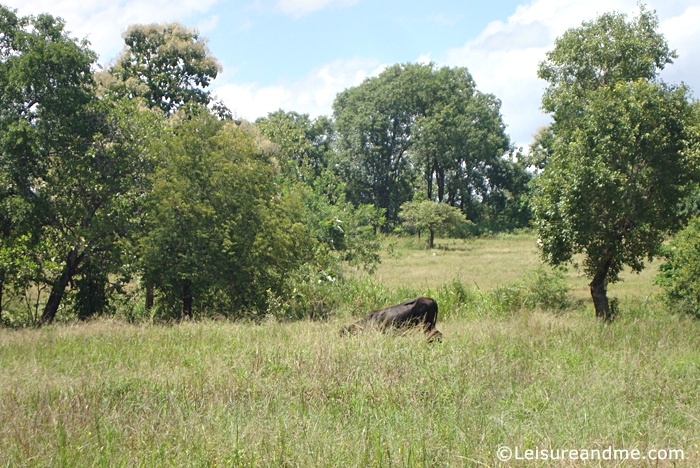 Dambana is a really a beautiful place to visit and experience the local life of Sri Lanka. Surrounded with many beautiful trees and with opportunity of watching some wild animals we had great time there. We were really relaxed. Although it was hot, it was windy too. So, we didn't feel much tired.
We stopped in a provisions shop in Dambana.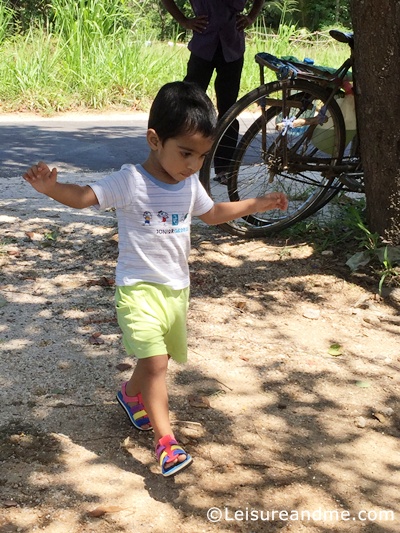 Our son enjoyed his trip and started running here and there freely.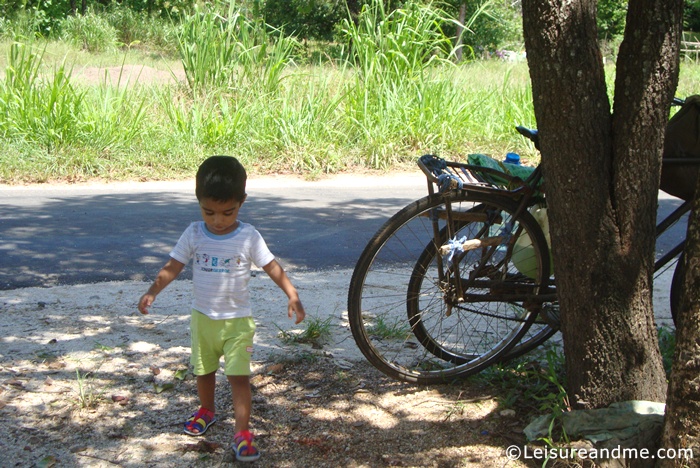 See,he was sitting in front of the shop and for him it was a nice experience.I forgot about hygiene and allowed him to behave as he wanted. 🙂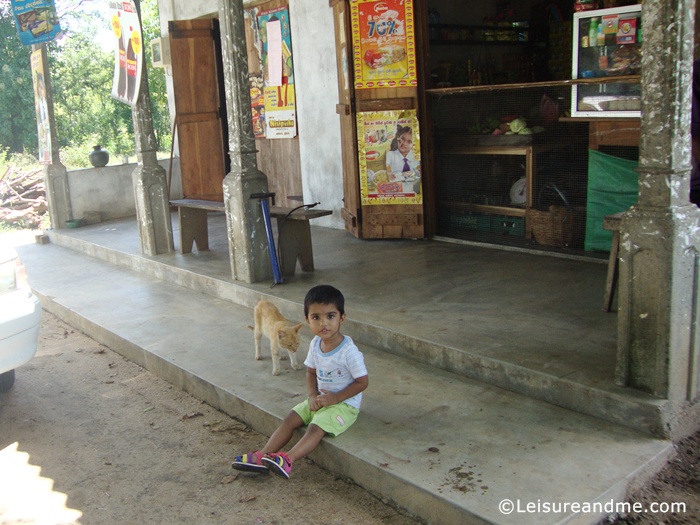 It was a great location for another family photo.But our son wanted to run away! 🙂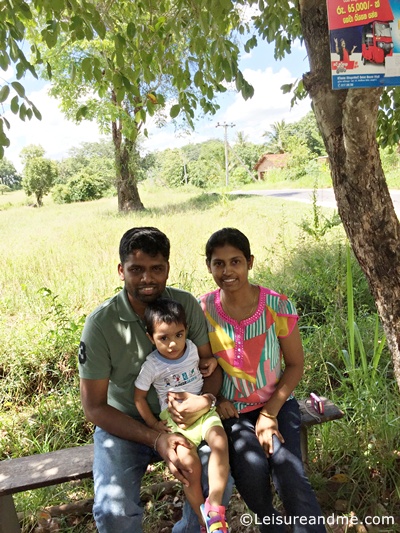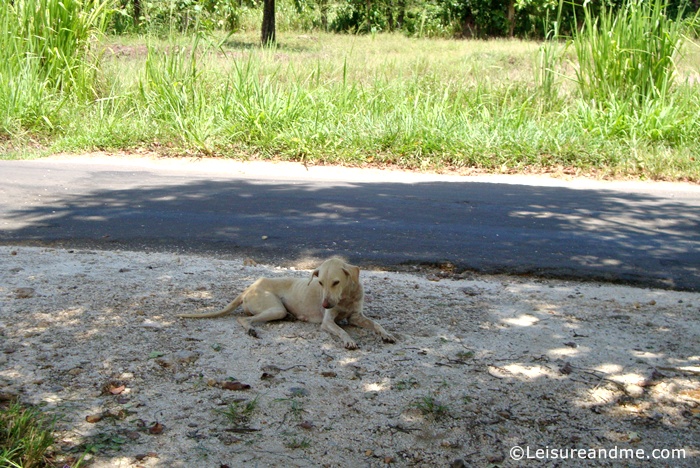 The best of this trip was we visited a lake in Dambana.It was absolutely beautiful!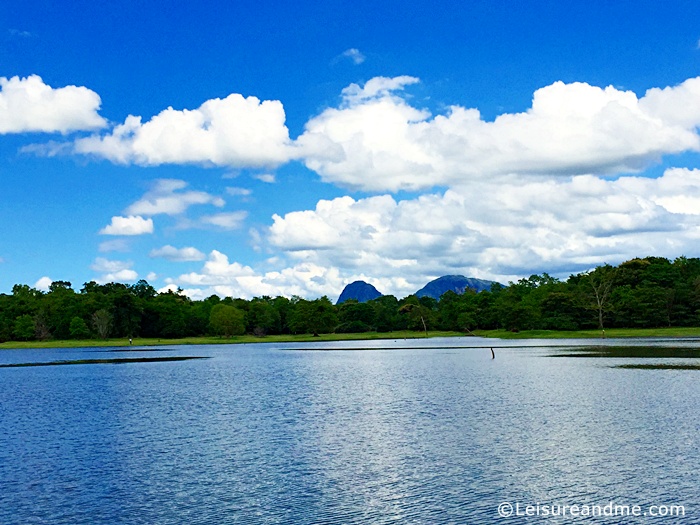 I really can't recall the name of this lake.But,it seems most of the people who visits Dambana miss this lake,they only visit Vedda people.We had the opposite experience.We visited this lake,but we missed meeting veddah people.
Till my next post about the visit to this beautiful lake,please share your photo stories from the last week.