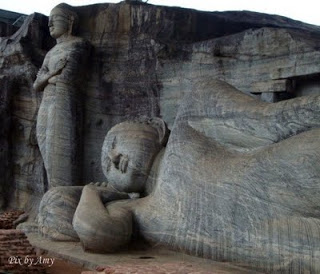 Gal Viharaya (Uththararamaya) is another remains of Polonnaruwa, World Heritage Site
There are four statues of Lord Buddha carved out of same rock.To one side of this reclining Buddha stands a 7 metre Buddha, in a rare pose with crossed arms. Another smaller statue of Buddha sits in deep meditation, while a fourth figure is set into a cave cut in the rock wall.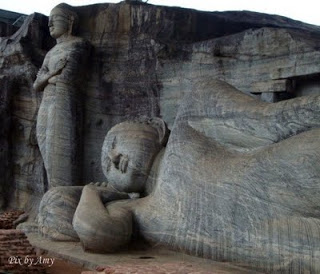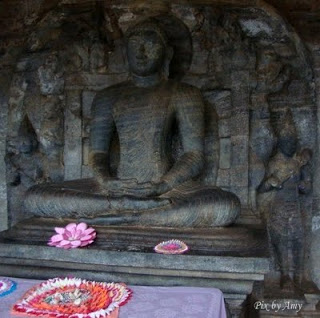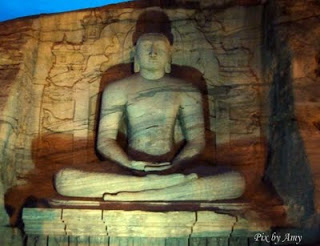 It is popular as Gal Viharaya but this site has been identified as Uttararama built by King Parakramabahu the Great 1153 – 1186 a.d.
There had been individual shrine rooms for the images. The walls of central cave shrine is with some ancient paintings.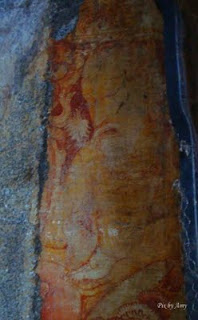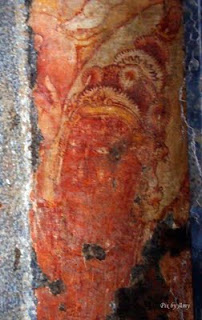 Also there is an inscription & it is popularly known as 'Katikawatha' of King Parakramabahu the Great, which contains the details of the code of discipline enforced on the Monks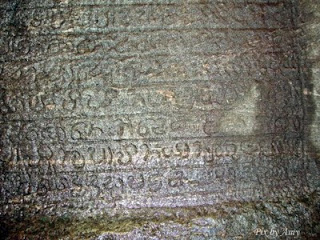 This temple is a great example of Sri Lanka's Proud History.