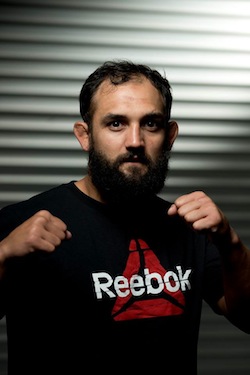 Reebok Hosts Johny
Hendricks Chat on Twitter
Join us on March 6th at 9:00pm EST, when
Reebok
hosts Johny 'Big
Rig' Hendricks on Twitter to discuss training, diets, his upcoming welterweight
title grab and opponent, Robbie Lawler. An exciting time for Hendricks as he
challenges MMA veteran Lawler for the recently vacated welterweight title, this
is one discussion you will not want to miss.
To join the discussion, log
on to Twitter on March 6th at 9:00pm EST and follow #LIVEWITHFIRE.
**The links in this post are affiliate links and I will receive a
small commission if you make a purchase after clicking on my link.