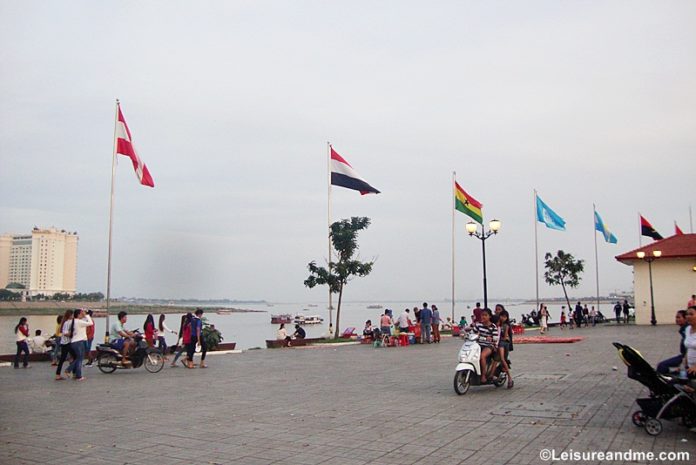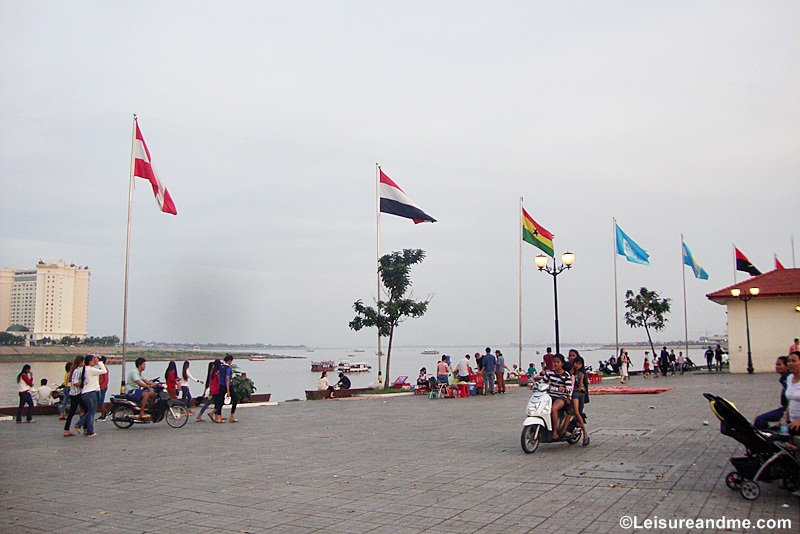 Are you concerning Phnom Penh safety before planning your Cambodia holiday? Is phnom penh safe? or is Cambodia safe are the concerns that you have in your mind right now? In this post I want to share safety tips to visit Phnom Penh or Cambodia with our experience we had recently.
If you are planning a trip to Phnom Penh, then you also need to know some safety tips same as your concern to the attractions and things to do in Phnom Penh. Recently we visited Phnom Penh, however we had really safe and memorable trip there without any single issue. Although we spent our evenings along the riverside and inside the restaurants, we also prepared with travel safety tips specially for Phnom Penh. As we travelled with a kid and as a family, we always considered safety tips and also received some advice from the hotel staff we stayed.
Here are some possible risks in Phnom Penh, Cambodia and how you can prevent those by preparing for such situations. These all are as we heard from the hotel staff and some of the tuk tuk drivers we talked. Hope these tips will be helpful for you to enjoy a pleasant holiday among all the things to do in Phnom Penh!
Prepare for Bag snatching
Bag snatching is common in city area and as we heard these things can be happened by a passing by motorcycle. In Phnom Penh, you will find lot of motor cycles. Sometimes it is unbelievable when we saw traffic by motor bikes. To keep your things safe, never wear your bag on back. Keep your bag inside when you travel by a tuk tuk. Also keep the valuable items locked in the safe in your hotel room when you visit out.
When you walk for a little distance or if you enjoy a walking city tour, wear your bag, camera and other accessories on the shoulder which is not on the traffic side.
Keep your smart phones inside
We also used our normal digital camera for photographing the street views and we did not want to take our smart phones out.
Hire tuk tuks with safe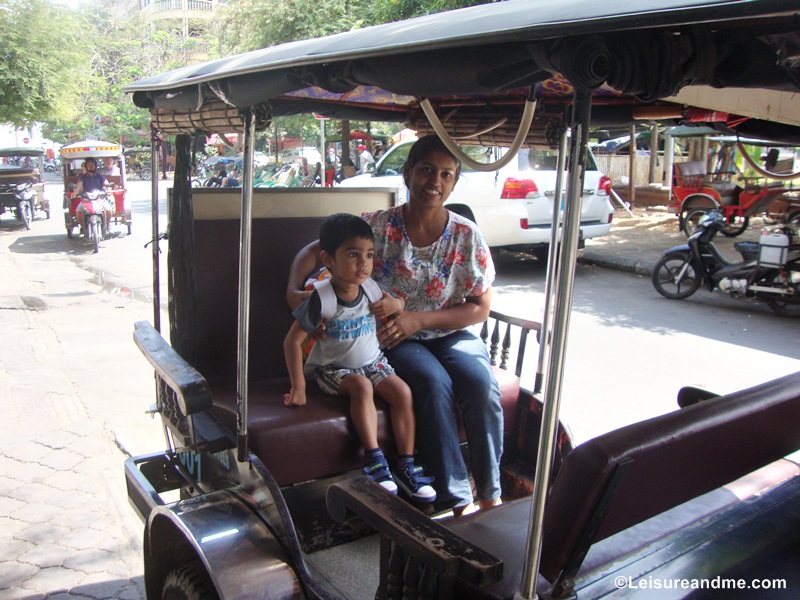 Always try to hire tuk tuks with the help of your hotel staff. We usually hired tuk tuks which are parked in front of the hotel we stayed. Also keep some idea on taxi rates. Usually tuk tuk rates are $2- $4 for short trips across the city.(in February 2017) When you have some idea on the rates, you don't have to worry about paying higher rates for the tuk tuk drivers. It is possible that tuk tuk drivers will ask you some higher amount or they will also ask more money when you complete your ride. Before you get into the tuk tuk, remember to agree the rate. Also if they ask more money when you complete the ride and if it is an amount of few dollars, better to pay than arguing. Bargaining is common in Phnom Penh. If your tuk tuk driver asks for $4, you can bargain with them for a $3 ride. Anyway after all it is all about $1-$2 discount and better not to argue with them much. 🙂
We had tuk tuk rides around the city of Phnom Penh during our Phnom Penh itinerary and we didn't face any problem.These are some tips to keep in your mind to spend a safe holiday in Phnom Penh.
Hire taxis for night time
If you want to enjoy night life or if you plan travelling at night, always taxis are better than tuk tuks and motos. There are taxi companies which you can contact or you can always seek the help from the hotel staff. When you alight from your taxi, always be aware of the surrounding for your safe.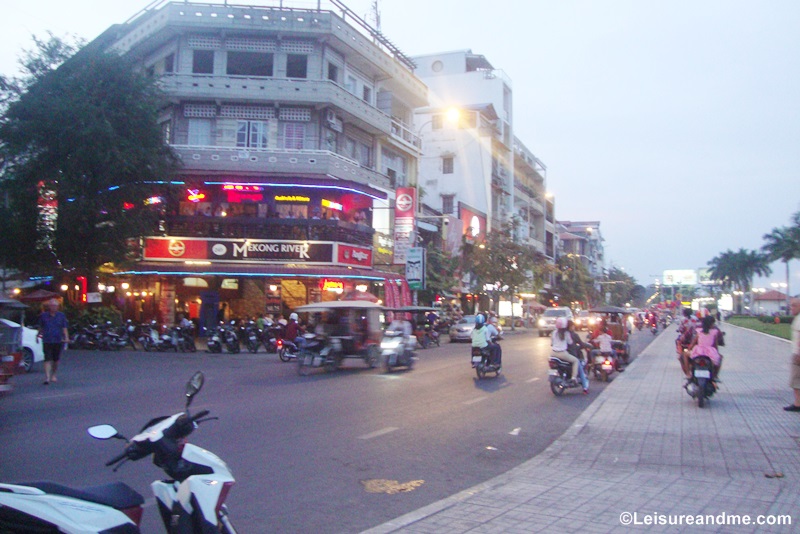 Learn about travel safety before you travel
Read more about travel safety and be equipped with tips and ideas to prevent security issues in Phnom Penh. You can also check online travel safety training course and learn more about how to behave in a situation if you become a victim. It is better to know more about accommodation safety, about facing the challenges in a new place and how to face for natural disasters before you travel. This will be helpful to you not only to travel Phnom Penh but to travel anywhere in the world.
Don't buy things from the kids or don't give money to them
We also found kids selling items in front of Royal Palace. It is a really pity thing to see. However we found lot of advices which asks not to buy from kids. Behind these kids, there are adults who do the business using the kids to get attention.
Also there are campaigns in Phnom Penh which raise awareness about orphanages. 'Don't create more Orphans' is one of the slogan I came across. Think twice before you donate to orphanages. Check properly and decide. Work with reputed institutions if you plan for donations during your stay in Phnom Penh.
It is advised to support families not for orphanages. It seems some orphanages recruit kids to attract donations. Although I am not so sure of such kind of activities in Phnom Penh, I came across articles and banners which spread the message of 'don't create more Orphans'
Buy Traveller's insurance
In Cambodia, there are international hospitals. However medical facilities are not up to international standards everywhere. As I found the medical facilities are limited and evacuation cost can be extremely high. So, in order to cover your costs in an emergency it is always a better idea to buy traveller's insurance which can cover at least the basic emergency situations which can happen.
Above are some of the travel safety tips and possible scams which you will face in Phnom Penh. However, if you know how to behave and if you have some idea of possible incidents, you are always safe. We had really safe and enjoyable trip in Phnom Penh and we would love to visit Phnom Penh and other parts of Cambodia again!