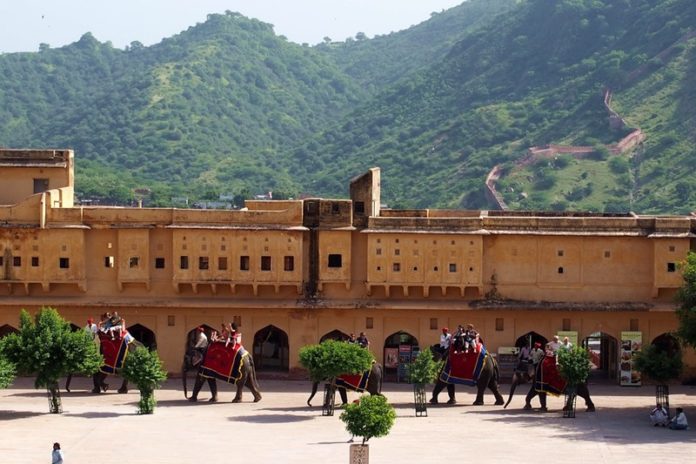 Rajasthan's capital is a wonderland of culture and history, an important business hub and a place of formidable architectural legacy. From the old town to the medley of designs that is the Royal Albert Hall, there is much to see in Jaipur. Many travelers opt for freedom and flexibility by choosing self drive cab services in Jaipur, a perfect way to experience the sprawling city.
Imposing structures and delicate touches, fascinating histories and brutal endings, a legacy tour of Jaipur is a living cultural lesson that begins the moment one steps out of the door. The people of Jaipur are a colorful canvas and this is best witnessed in the old town markets. Johri Bazaar is one of the busiest; a place where one can find the best of bargains and the most exquisite treasures side by side. Apart from the jewelry which is the main attraction here, people flock to buy handicrafts and locally designed apparel. The best itinerary to Rajasthan should include Jaipur and its attractions.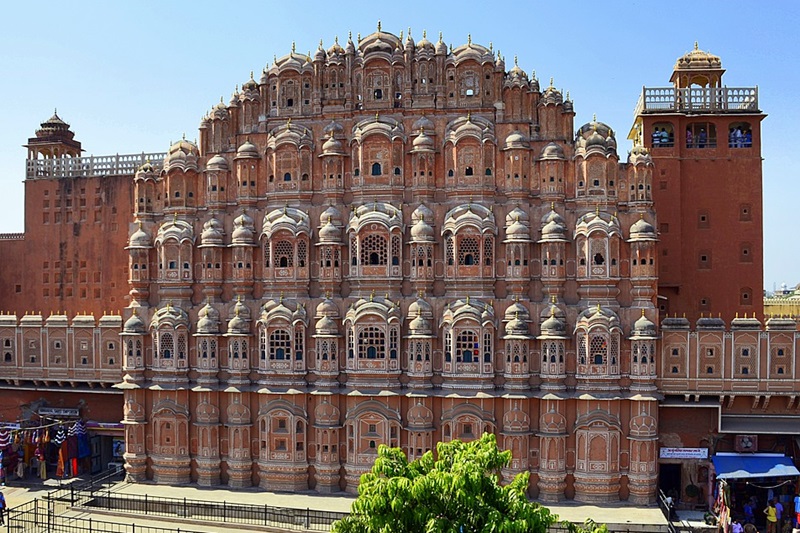 Hawa Mahal is one of the most recognizable landmarks of the city. In real life, one gets to witness its beautifully designed facade with the context of the landscapes around it – as the orange hues of the old city start coming alive with the setting sun. The city palace is another major attraction of Jaipur, home to collections both grand and eclectic. Canons and luxurious horse carriages are just some of the splendorous artifacts in this sprawling complex, smack in the middle of the city.
At the top of Jaigarh, one will find a canon that would be comparable in size to a modern-day lorry. This canon is just one of the fascinating remnants of Jaipur's royals and a day spent exploring the ramparts of Amber Palace and Jaigarh Fort is a day well-spent. The Palace complex is a great place to get lost, with surprising turns and viewpoints awaiting eager tourists. An art gallery in one of the palace wings adds a modern panache to this famous heritage site. Witness the beauty of the Rajasthani style of architecture, the chattris and the jaalis, the massive courtyards and the pillared walkways.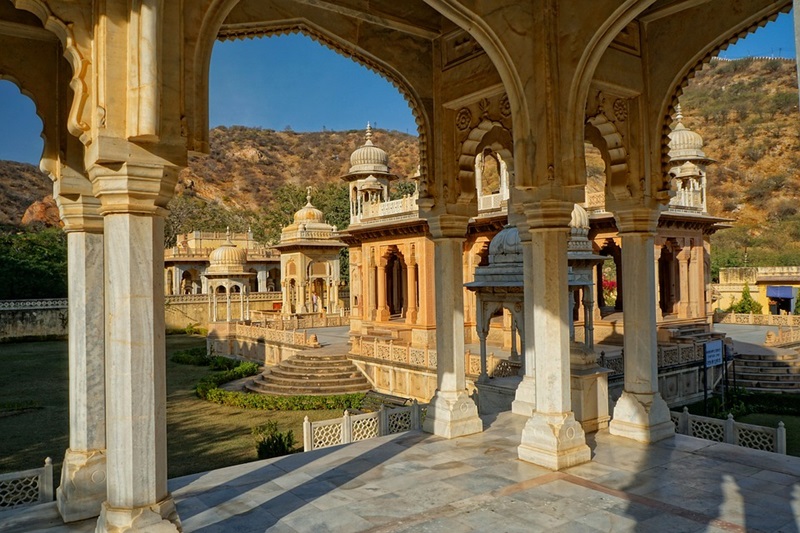 One needs to drive into the rugged Aravallis and venture up the winding road to Nahargarh Fort. Compared to the Jaigarh complex, this fort has not been as well-maintained but it this ruinous, abandoned landscape has an offbeat edginess about it. The curvy roads are also less traversed, offering a scenic drive while the arid hillsides dotted with centuries-old fortifications accompany the explorer. Below the hill, Jaipur city shimmers.
For those looking for a self drive taxi service in Jaipur, Zoomcar is a top choice, owing to its convenient app-based booking process and a large range of vehicle models. Assurances like 24/7 on-road support add to the great travel experience. Relish the colors and the flavors of Jaipur in a rental, discover its many hidden secrets.