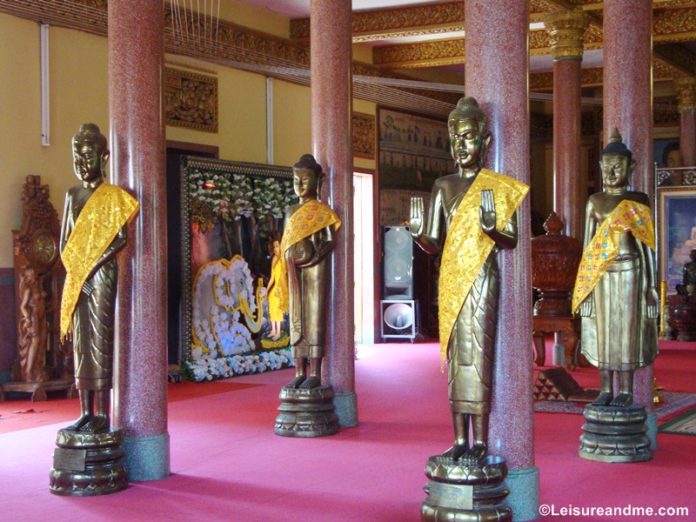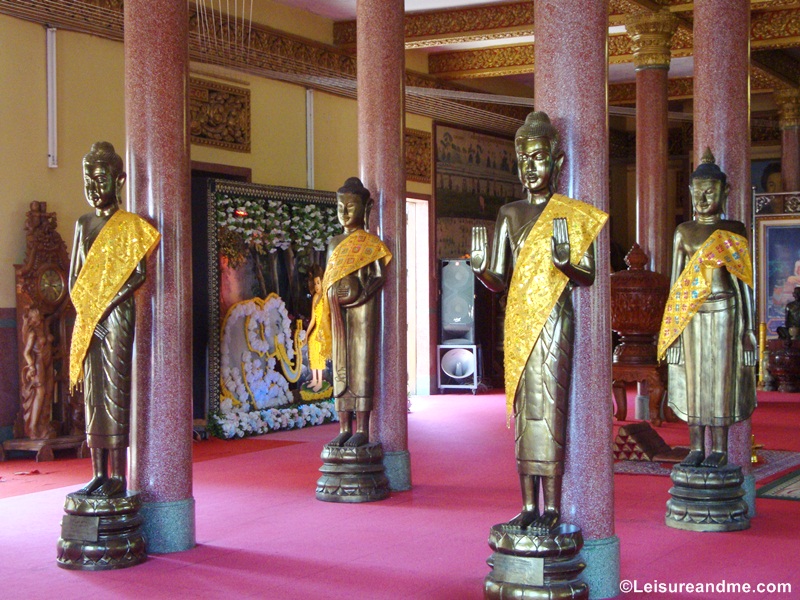 If you look for things to do in Phnom Penh or places to visit in Phnom Penh,I hope this post is helpful for you as I wrote this after our experience in recent Cambodia,Phnom Penh holiday!This is the list of top things to do in phnom penh although there are many other activities available.
Besides checking out Phnom Penh's many rich historical and cultural sites, there are many other things to do in Phnom Penh. For example, there are many shops where you can buy many unique and exciting items. For food lovers, there are many places to enjoy a unique dining experience. And, for those who want to indulge them at a spa, Phnom Penh has numerous exciting spas that offer excellent service. Best of all, Phnom Penh has a very vibrant nightlife.Also don't forget to get a VPN when you travel in order to make your holiday more secure.You will have peace of mind whenever you connect with Wi-Fi when you own a VPN for travellers.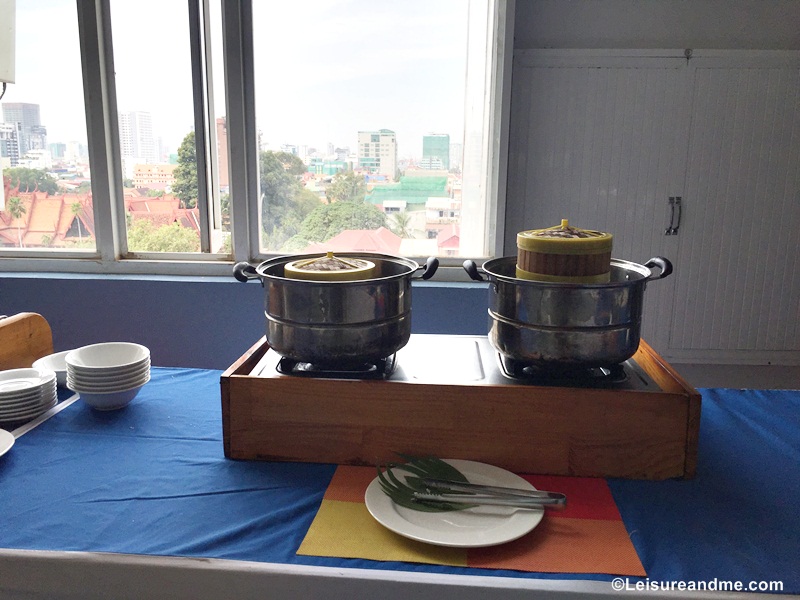 If you are looking for exciting things to do in Phnom Penh, then make it a point to set aside a couple of days to explore the city and all that it has to offer. The Royal Palace and the Silver Pagoda are obviously at the top of everyone's wish list. There are also places like Toul Sleng Genocide Museum and the infamous Khmer Rouge Killing Fields. Other places of interest include the National Museum and the Russian Market.
Besides visiting these places you should also enjoy the traditional performance called Plae Pakaa/Fruitful, which you can see at the National Museum. The Angkoria-era ruins are another item to include on things to do in Phnom Penh. Though these ruins are not exactly in the city, they do lie pretty close by and hence can be included in your itinerary.
If you wish to explore the city, then you can hire a tuk tuk easily. Having a city tour on a cyclo is another option. Among all these options you can even enjoy walking tour around the city to get a better close-up look at this amazing city of Cambodia. As Tuk tuks are commonly available for really cheap rates, it is always easy to hire a tuk tuk driver who is also a guide to take you to places like Toule Sleng and the Khmer Rouge Killing Fields.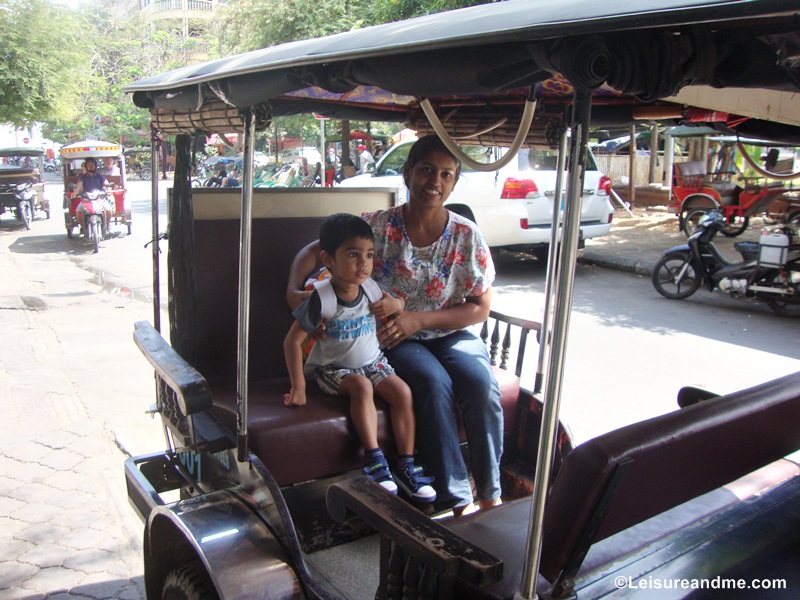 Among the many things to do in Phnom Penh, below are the major attractions and must visit places in Phnom Penh.
Things to do in Phnom Penh ,Cambodia
Visit The National Museum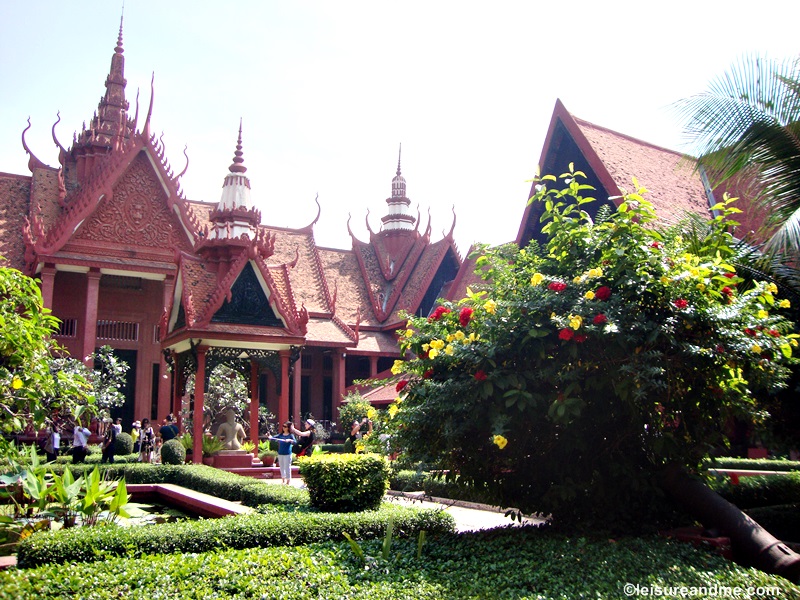 The National Museum houses some very important Khmer artifacts. In fact, there are more than 5000 objects there including the statues from the Angkorian era. Be sure to also check out the Leper King statue and the gigantic eleventh century Vishnu statue, which is made out of bronze. Admission to the National Museum costs 5 dollars and the museum is open from 8 in the morning to 5 in the evening everyday.
Read more about National Museum Phnom Penh
Admire The Royal Palace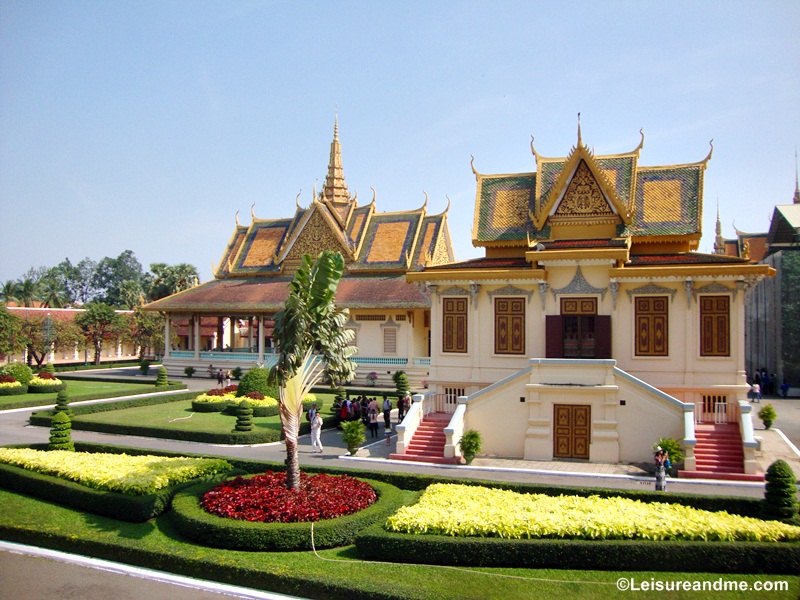 The Royal Palace is situated on Sothearos Blvd on the riverfront side between 240 Street and 184 Street. This palace is considered as the home to the King. This is the venue where various court ceremonies take place.  Royal Palace is the symbol of the Kingdom of Cambodia. So, don't miss the opportunity of visiting the Royal Palace when you are in Phnom Penh.
After King Nordom and the French protectorate relocated it to Phnom Penh from Oudong in 1866, the Royal Palace has become an excellent symbol of the Kingdom. The Silver Pagoda (Wat Preah Keo Morokat) is attached to the palace and is a very unique pagoda. Cost of admission to the Palace is about 6.25 dollars.
Spend time at the Wat Phnom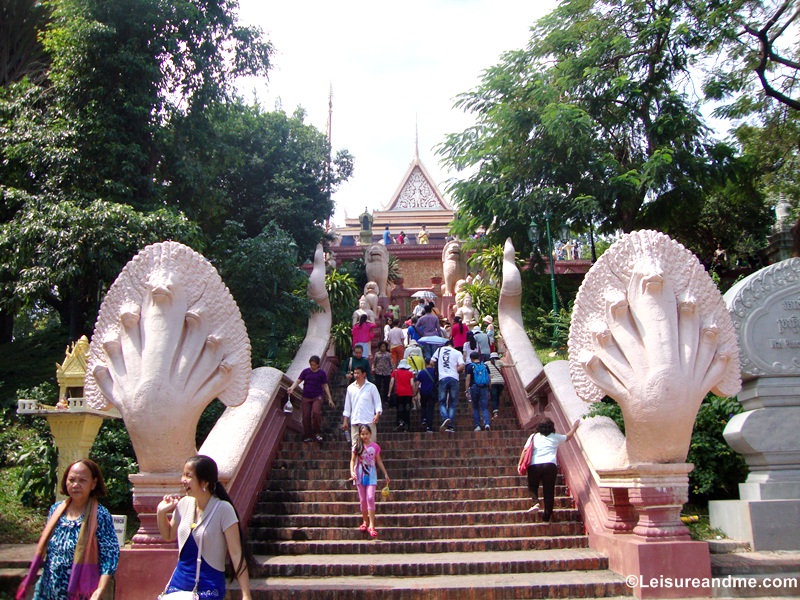 Wat Phnom is renowned for being the place where the capital city of Cambodia (Phnom Penh) was first founded. According to legend, Lady Penh successfully fished a floating Koki tree from the river. The tree contained various Buddhist statues. Lady Penh built a hill (penh in Cambodian language) along with a tiny temple (wat) at this site. Cost of admission to Wat Phnom is one dollar per person.
Read more about Wat Phnom
Glance the Independence Monument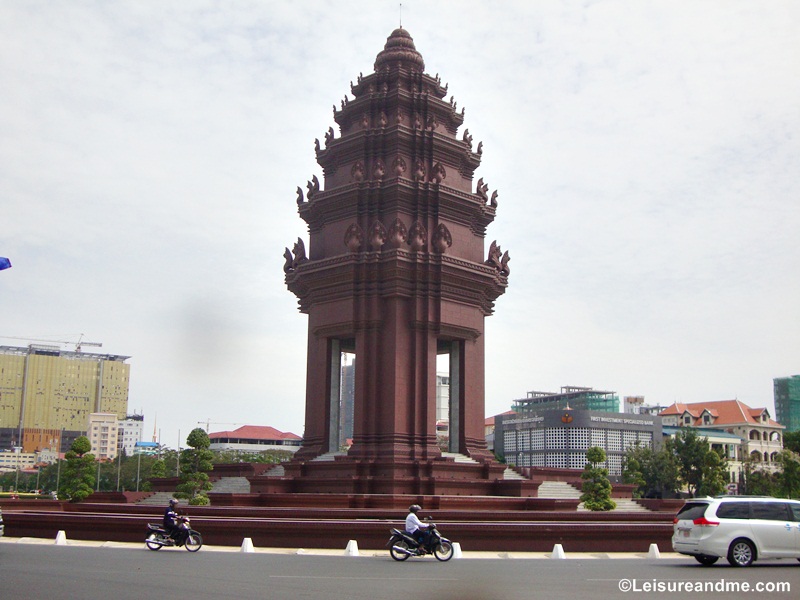 The Independence Monument was established on the 9th of November 1962 to celebrate the country's independence from foreign rulers. Well-known architect Vann Molyvann constructed it. Today, it is a symbol of the people who died while fighting for the independence of their country.
Walk along The River Front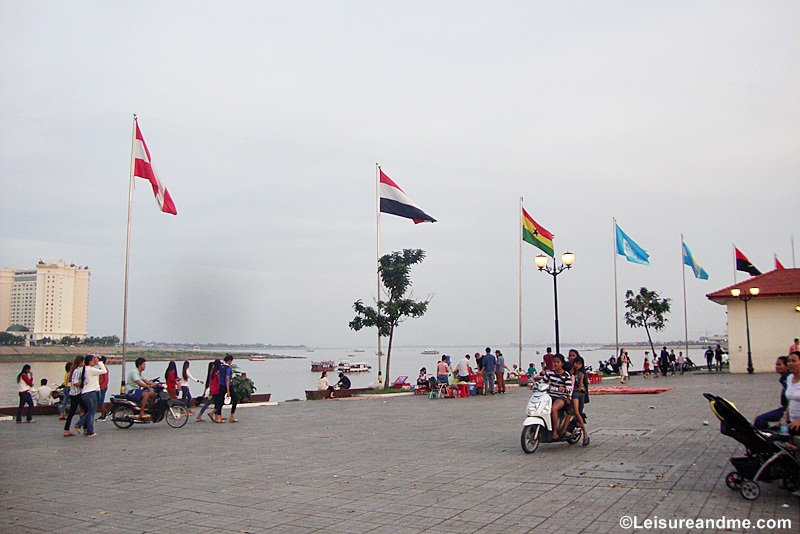 The River Front is home to many important cultural sites. It is also home to numerous pubs and restaurants as well as shops that each overlooks the place where the Tonle Sap, Mekong and Bassac Rivers converge.
Walking along the river front can be exciting in the evening while indulging in a restaurant along the river Front area. You will find many food choices and pubs in this area. Having accommodation near to River Front area will be great as most other major attractions are in walking distance to river side.
Don't forget the River Cruises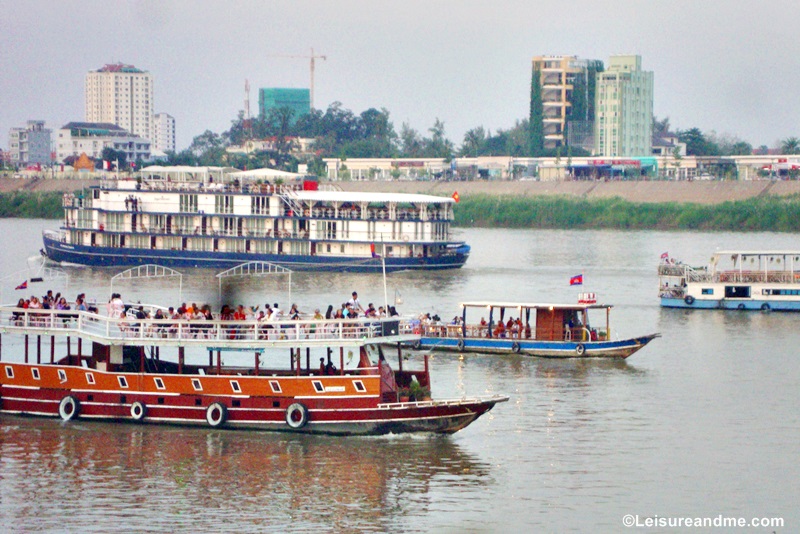 It makes sense to take a river cruise on the Tonle Sap River. Most cruises last for between one and two hours and provide you with an opportunity to view the picturesque Royal Palace as well as the city's skyline.
A sunset river cruise can be really interesting. During the holiday which we were in Phnom Penh, we enjoyed all these views and it was really exciting experience in Cambodia!
Visit Choeung Ek Memorial or The Killing Fields
The Khmer Rouge killed large numbers of Cambodians and dumped their dead bodies at the many killing fields that are scattered in different parts of the country. Before 1975, Choeung Ek was a cemetery that held dead bodies of Chinese people. However, it became a killing field and became the site where more than 17000 people including children were executed. Cost of admission to the Killing Fields is 6 dollars.
Although you will not get excited by visiting the killing fields of Phnom Penh, it will be a place to find the recent history of the country.
Visit Toul Sleng Genocide Museum
Before 1975 Toul Sleng was a high school but after the Khmer Rouge got power they converted it into a jail and interrogation facility. Here inmates were tortured and subsequently executed.
Shop at Central Market, Russian Market and Night Market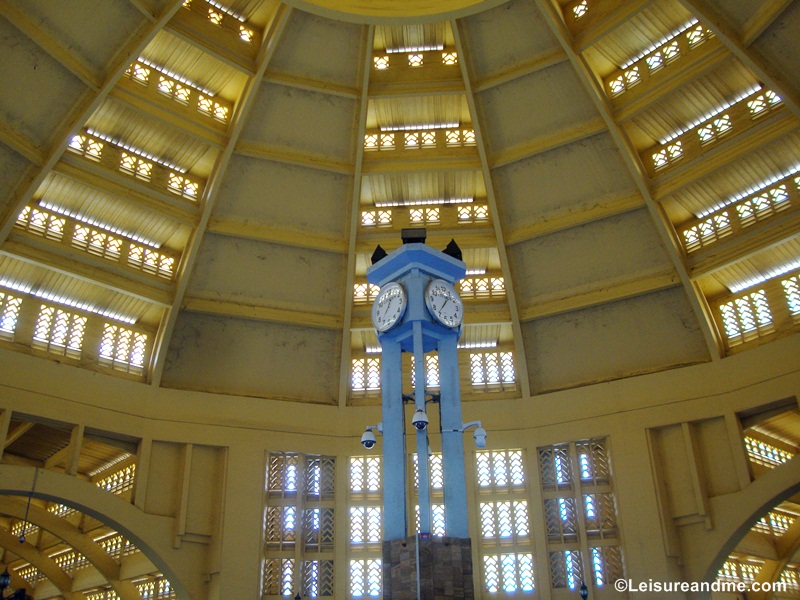 The traditional markets in Phnom Penh include the Central Market, Russian Market and the Night Market. There are many other markets too which you can explore to find the local lifestyle .These markets are open from sunrise to sunset. Other than these places make sure to check out the traditional dance performance at the National Museum.
Visit Wat Langka
Wat Langka lies close to Independence Monument and is one of the original pagodas of the country. This temple is also a place for ceremonies and events. If you visit the independence monument, don't forget to visit this Buddhist temple which is located just few meters away.
Experience the Buddhist Culture at Wat Ounalom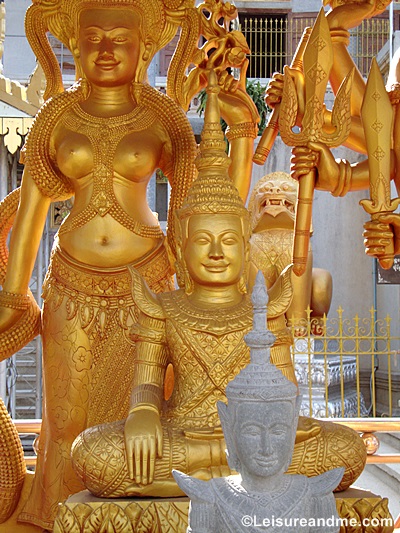 Wat Ounalom is a sprawling wat (pagoda) that lies in the very center of the riverfront district and is home to a number of golden temples and large sized stupas. Also popular as eyebrow temple, this Buddhist temple is a must see attraction in Phnom Penh.
Read more about Wat Ounalom
Above are some of the must see attractions in Phnom Penh, Cambodia. There are many other attractions and activities that you can do during your holiday in this capital city of Cambodia. As we travelled with our kid, we also visited Kids City Asia which is the best kids attraction in Phnom Penh. We stayed in Frangipani Royal Palace Hotel which is friendly, comfortable and located near to most of the attractions.
Have you been to Phnom Penh,Cambodia?Check our Phnom Penh itinerary if you plan a holiday in Phnom Penh!