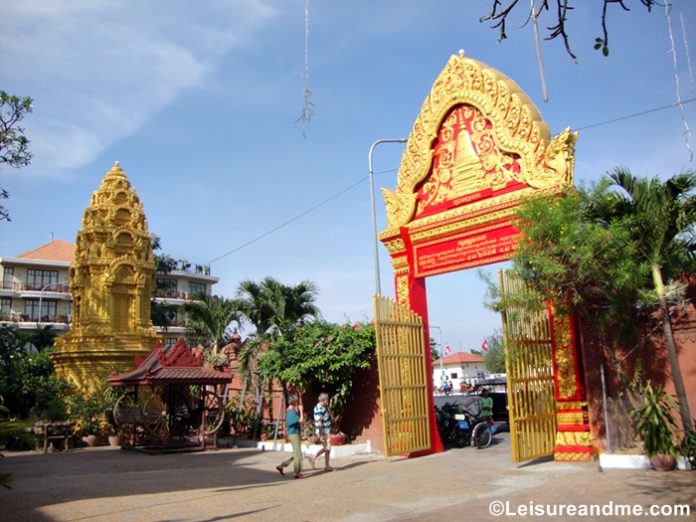 Located facing the riverfront area along the Sisowath Quay, Wat Ounalom is one of the Buddhist temples that you must visit in your trip to Cambodia, Phnom Penh. As one of the major attractions suggested for things to see in Phnom Penh, this Buddhist temple attracts majority of the visitors to Phnom Penh as a place for learning about the Buddhist culture.So, it was same for us. During our recent Phnom Penh trip, we didn't forget to visit the Wat Ounalom in an afternoon.
Wat Ounalom – Why is it popular as Eyebrow Temple?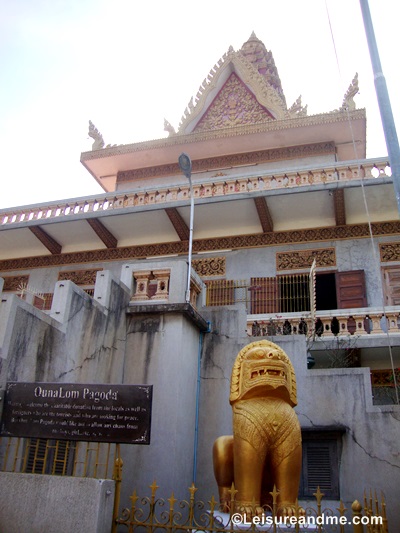 This temple is also popular as eyebrow temple.Named as King Ponhea Yat in Khmer, the language of Cambodia  which means 'Eyebrow Temple' ,this Buddhist temple has a historical value.As per records,Wat Ounalom was built in 1443.The stupa of the temple contains an eyebrow hair (ounalom) of Lord Buddha which makes this temple a sacred place.
Our visit to Wat Ounalom and interesting things to see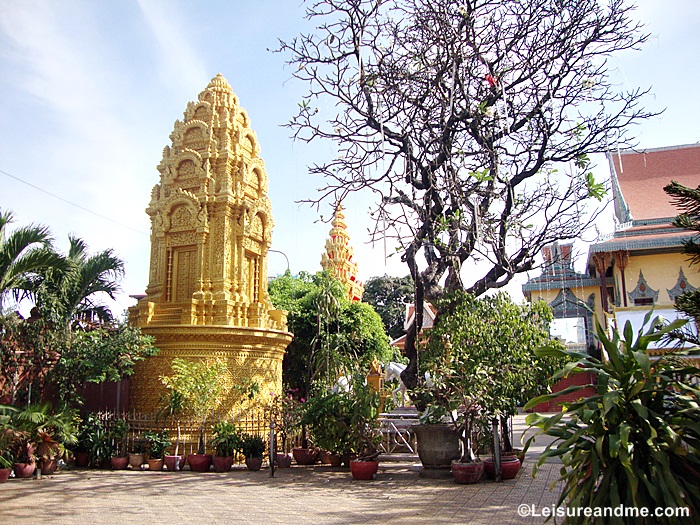 The day we visited Wat Ounalom was a bit sunny afternoon. The temple was not so crowded. So we could spend time watching the beautiful sculptures and statues. The temple building is with beautiful architectural features and decorations with highlights of the golden temples.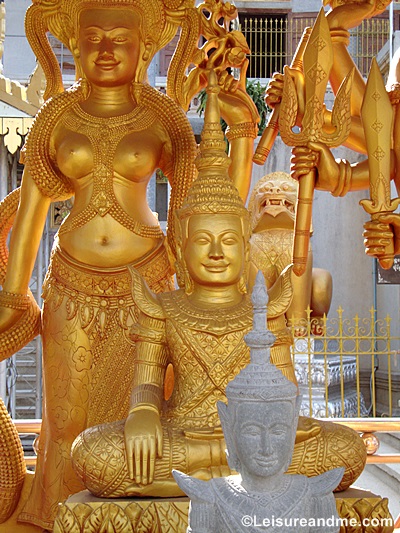 This temple is a home for the Buddhist patriarch and serves as one of the major Buddhist center of the country. It is also known as the oldest Buddhist foundation in the city of Phnom Penh.
We visited the temple and we could meet and talk with some Buddhist monks too. That was a great opportunity for us as we could talk about Buddhism and close religious relationships between Sri Lanka and Cambodia.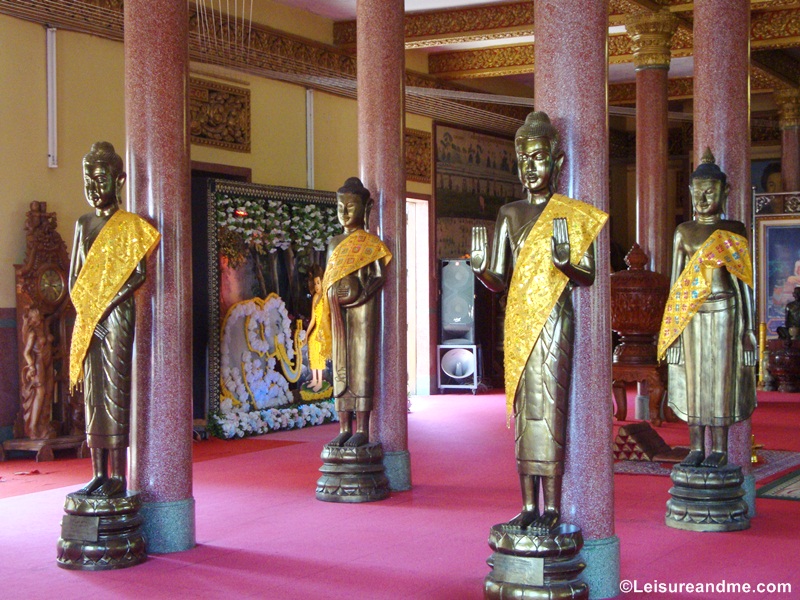 If you visit Phnom Penh city,don't forget to visit this beautiful temple.It also provides beautiful views of riverfront when you are in the top level of the Buddhist temple.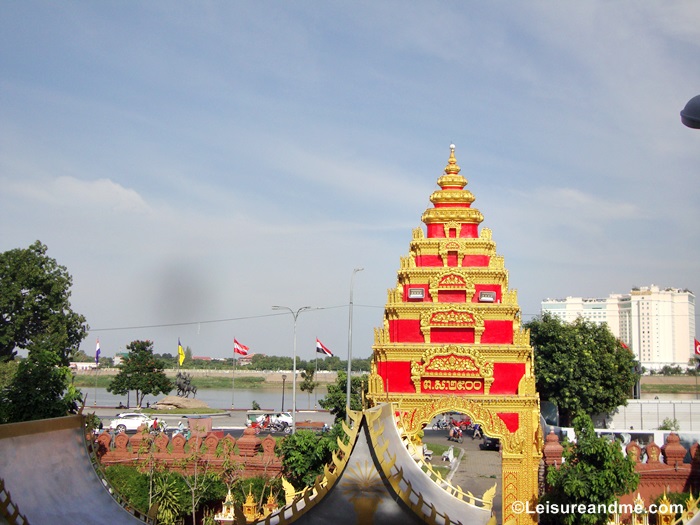 Helpful tips to Visit Wat Ounalom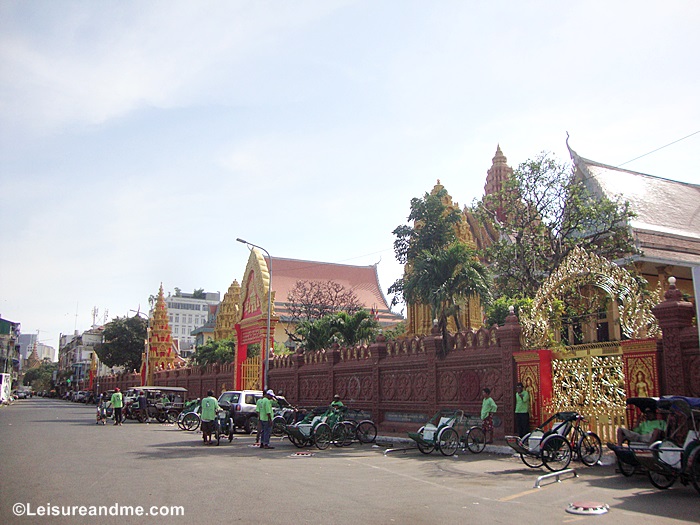 Location: Samdech Sothearos Blvd Central Phnom Penh
Entrance fee: Free attraction. No entrance fee. However, you can donate money for the temple if you like.
Opening Hours: 06:00-18:00
Please wear appropriate clothes when you visit this temple.(Shoulder covered, long dress at least upto the knee).Please read this post on how to visit a Buddhist Temple.
It is Located at the riverfront area which you can easily walk in the same trip to riverfront.
At the gate of the temple, there are people who ride cyclos. After visiting the temple, you can hire a cyclo for a city visit if you like such a ride.
There are tour guides available who also owns tuk tuks. If you like to visit other attractions, you can easily find a tour guide who is also a tuk tuk driver.