In Singapore there is a temple which follows Theravada Buddhist tradition and it is a Sri Lankan temple. Most of the traditions are according to Sri Lankan Buddhist tradition, so we visit the temple in special occasions.
Usually we visit the Burmese Buddhist Temple simply because it is located bit near to our home.Few months ago, we visited this Sri Lankaramaya Buddhist Temple again and these are some of the captures from the temple.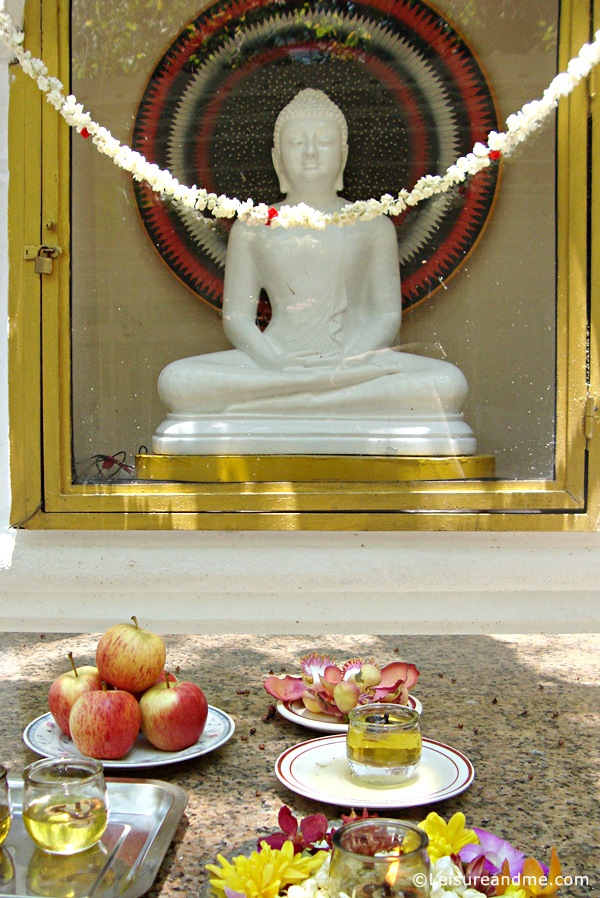 Sacred Bodhi tree (Bo tree) is one of the must haves in any Buddhist temple and there is a Bodhi tree in this Sri Lankaramaya Buddhist Temple too. It is a very calm and quiet place and perfect for meditation or to relax forgetting the entire world.
There are four Buddha statues placed in this Bodhi tree facing each directions and devotees can do the offerings such as flowers,oil lamps etc.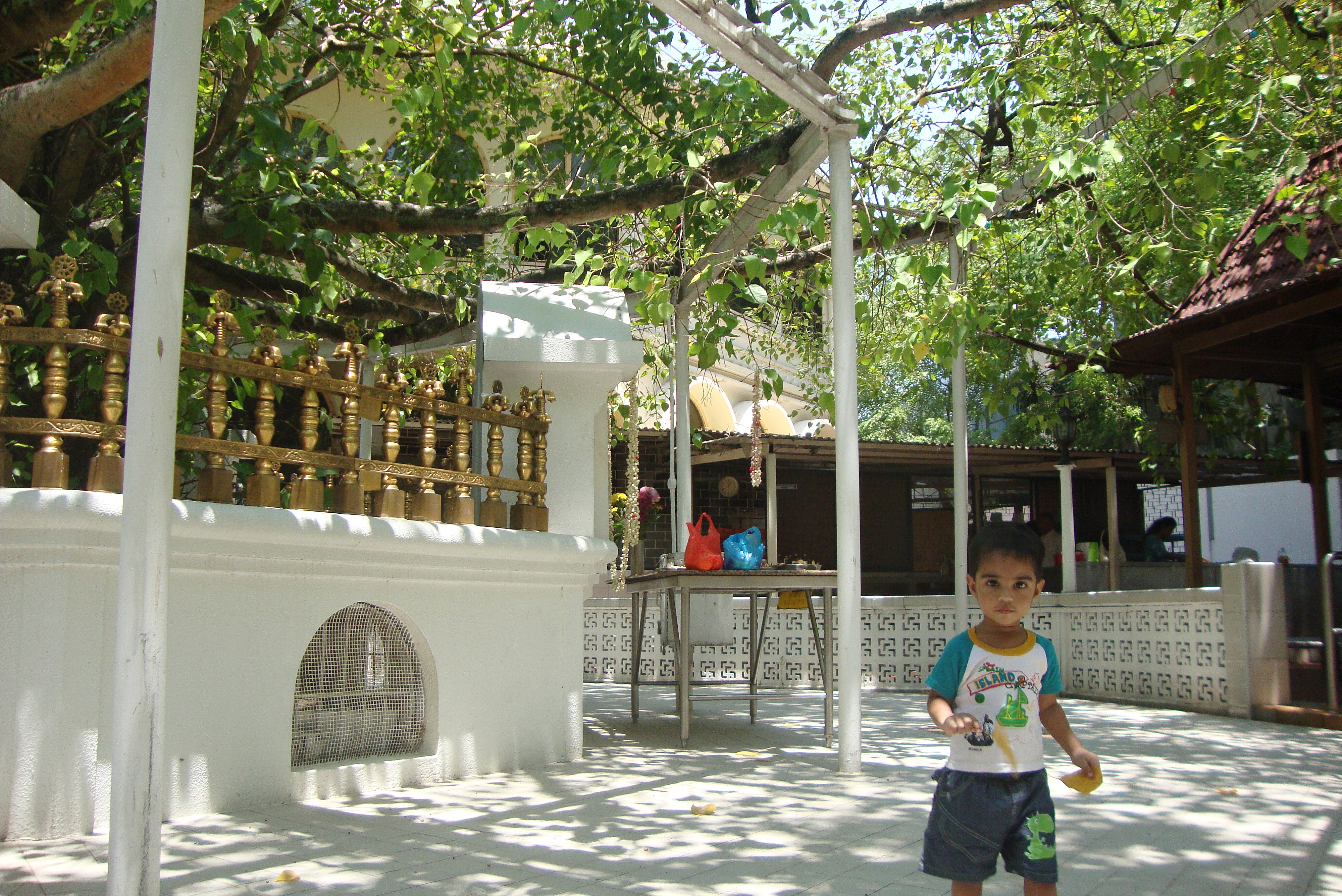 In above photo you can see my son who was really happy to stay in the calm and peaceful environment running here and there picking fallen leaves from the Bodhi tree.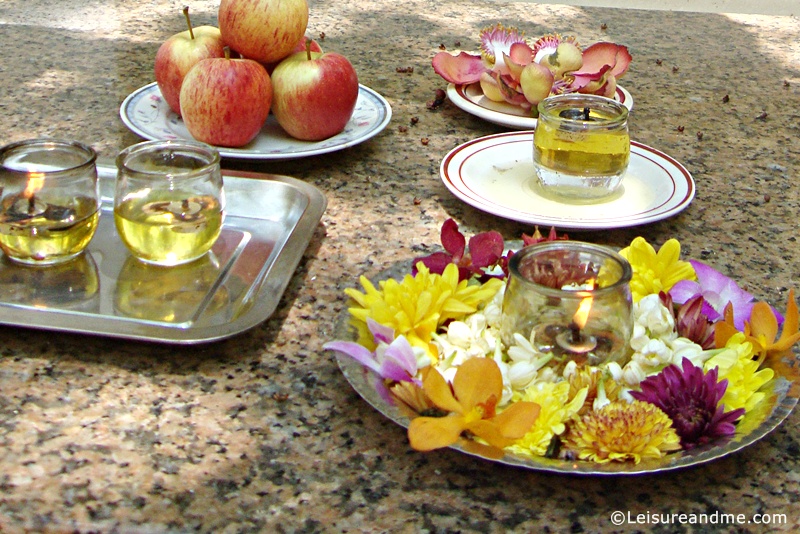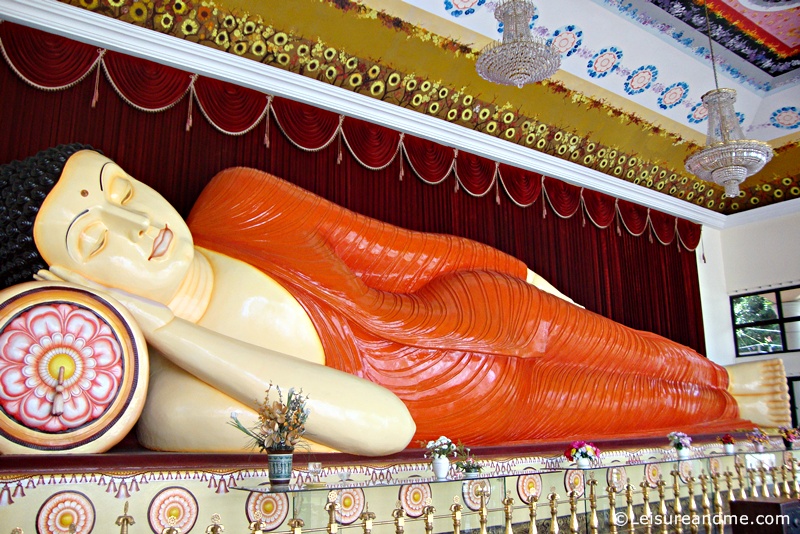 Built in 1952, this Sri Lankaramaya Buddhist Temple is considered as the oldest Sri Lankan Theravada Buddhist Temple in Singapore. The temple is located in a spacious land in St Michael's Road. The huge Reclining Buddha is one of the reasons to make this Buddhist temple so special. Usually in Sri Lanka we can see huge Buddha statues like this.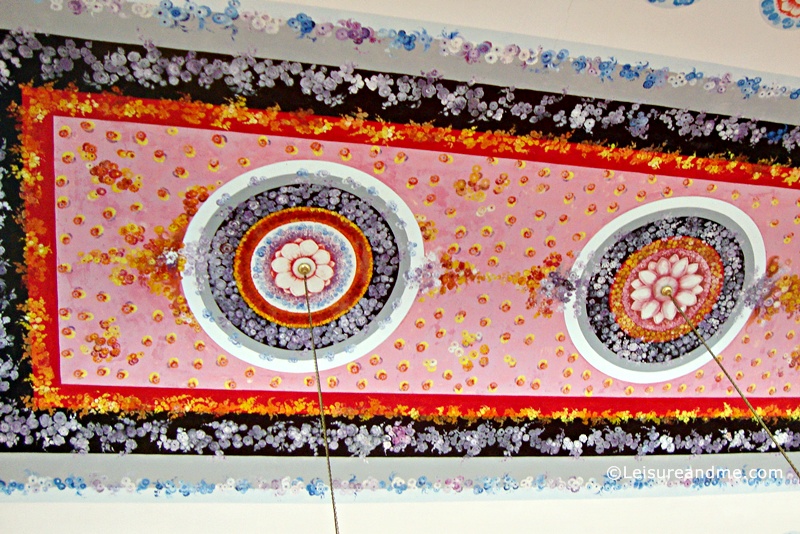 The temple is with beautiful paintings.Lotus is one of the common flower which we can notice in buddhist related paintings.Even in this Buddhist temple,I noticed lotus flowers paintings in the ceiling.
I visited there with my mother.She brought the below offering from Sri Lanka specially to offer this temple.(some sort of Buddhist tradition)
After offering the below handmade lotus to Buddha ,she was very happy.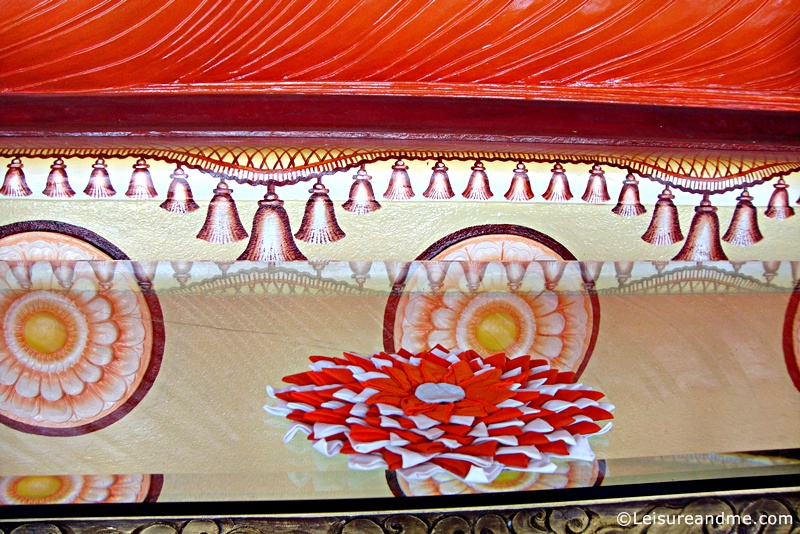 For me,I felt like I was in Sri Lanka,because we could meet some Sri Lankans there.Most of the traditions and things in the temple are exactly as in Sri Lanka.Of course we also had some Sri Lankan meal too.
How to get there:
If you visit the Sri Lankaramaya temple you can easily reach by taxi,by bus or by MRT.
Location:
Sri Lankaramaya Buddhist Temple
30-C St Michael's Road Singapore 328002
Tel: +65 6391 0031
Nearest MRT Station:
Boon Keng MRT (NE9) Walk 11 mins from Exit A
Nearest Bus Stop (bus stop B60161)
Buses: 13, 23, 26, 31, 64, 65, 66, 107, 125, 133, 147, TIBS 857, 985
Photo Story Link up
 Now it is time for the Photo Story of the week.
Do you have any Photo story post?Please share below.
Any rules?
A link to this post or social media sharing is highly appreciate. 🙂
Leave me a comment.That make my day!