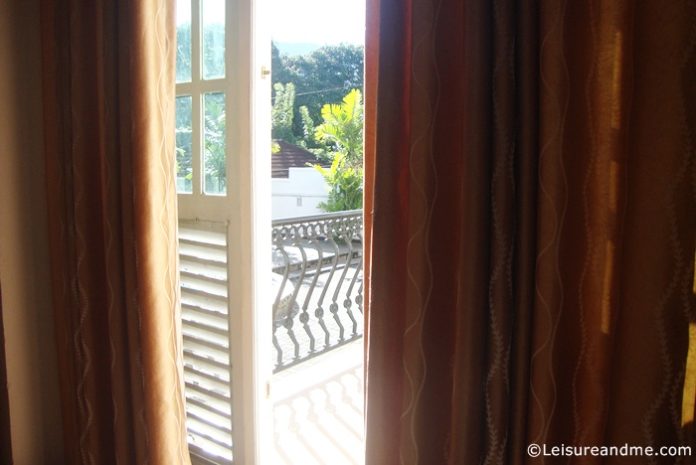 Located in Puncak and just around 12km away from the City Centre, Puncak Pass Resort is one of the beautiful resorts to spend a memorable holiday in Indonesia. With lot of amenities and best hospitality, Puncak Pass Resort is popular among most travelers to Indonesia. So, I think this would be a great resort for our next holiday too.
You may wonder why I suddenly share our next holiday plan here. Actually our trips are all sudden. We don't get enough time to find best hotels most of the time. With last minute decisions, we book a hotel and enjoy a weekend getaway whenever we get a chance. But, these getaways always end up in Malaysia and most of the time we spend in same hotels which we had great experience in previous visits. Actually this habit makes our travelling experiences limited and I really don't want to happen that in our future holidays.
I already have Indonesia, Vietnam and Thailand in my travel bucket list. So, I thought of planning our holidays bit early and keep it as a blog post. So, when we are ready for the next holiday, it is so much easier for me to find best hotels and prepare the final travel plan.
As a beautiful country, Indonesia is one of the best destinations to visit in Southeast Asia. Scenic beauty, irresistible food and friendly people are few of the reasons to spend a holiday in Indonesia. When I check for reviews and things to do in Indonesia, I found this Puncak Pass Resort as one of the most reviewed hotels in Indonesia and it seems like most reviews are with positive experience. So, with my eagerness to find best hotels to stay, I selected Puncak Pass Resort as our accommodation in Indonesia.
Other than that here are some of the features of this resort which we prefer in any holiday.
Features of Puncak Pass Resort Accommodation
The photos of this resort I saw are really beautiful and it seems this resort is with beautiful interior and architecture
There are many attractions in nearby area, so it is easy to plan the holiday activities while selecting Puncak Pass Resort as our accommodation
Reasonable rates are another reason to select this resort.
Rooms are with free breakfast. This is one of our considerations when we select any hotel. It is so much easier and it saves time when the room rate comes with breakfast.
Well, these are the basic reasons to select this resort for our Indonesia holiday. Next step is to plan our activities in Indonesia.
Things to do in Puncak ,Indonesia
Well, Puncak is full of attractions. But, I don't list all the attractions here. Instead this is going to be our travel plan for Indonesia holiday. So, what I list here are the selected activities which we like to enjoy during a 3 days holiday as a family. I also focus on family friendly and kid friendly attractions for our travel plan.
The resort itself has recreation facilities including children's playground and pool. I really want to spend some time viewing the beautiful garden of the resort. Our check in day would be ideal to spend the time at the Puncak Pass Resort.
Other than that Puncak Tea Plantation which is 0.99 km away from the resort would be great to visit. It seems visitors can enjoy a horse ride through the tea plantations. This would be a great activity for my kid. He always loves adventures with animals.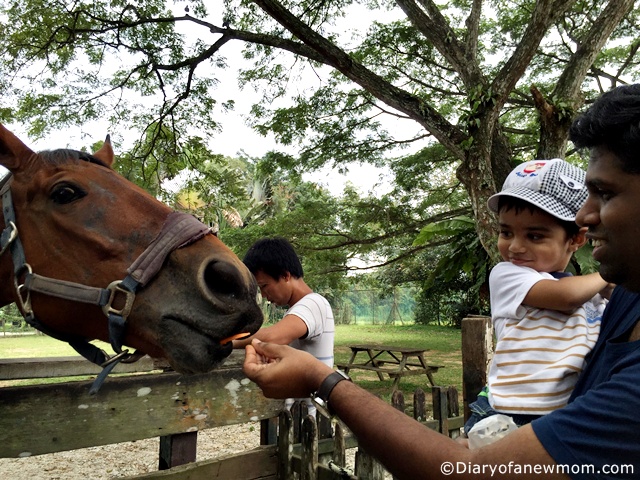 Cibodas Botanical Gardens is 4.30 km away from the resort and Taman Safari Indonesia is 4.83 km distance away. It seems both attractions are in similar distance. So, we have to decide between botanical gardens and Taman Safari. I know we cannot enjoy both activities as we plan 3 days, 2 nights holiday. Anyway, I keep that to decide at last minute.
It seems there are shopping centers around the area. Without spending time in a local market or in a shopping mall, any trip is not completed. When we add shopping for this list, it seems our days are packed with activities in Indonesia holiday.
So, now it is time to check how to get Indonesian Visa. We, as Sri Lankans require visa to enter Indonesia. Soon, I will come up with our experience on applying Indonesian Visa from Singapore.
Till that, I hope you like our travel plan. Have you been to Indonesia before? Please share your tips and advices, so I can add those to this post and your tips would be helpful in our next holiday in Puncak Pass Resort, Indonesia!