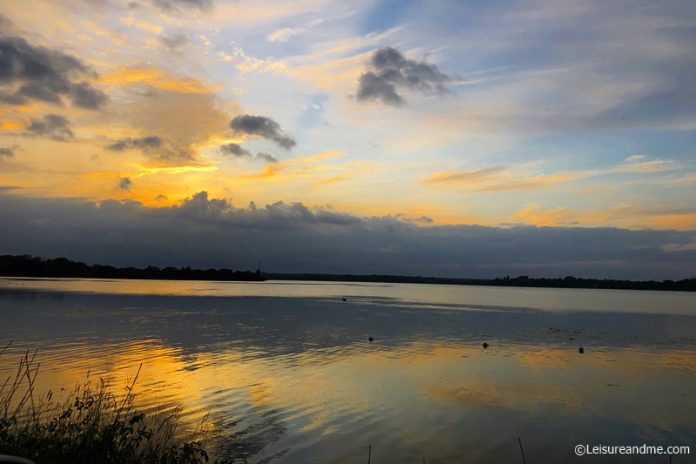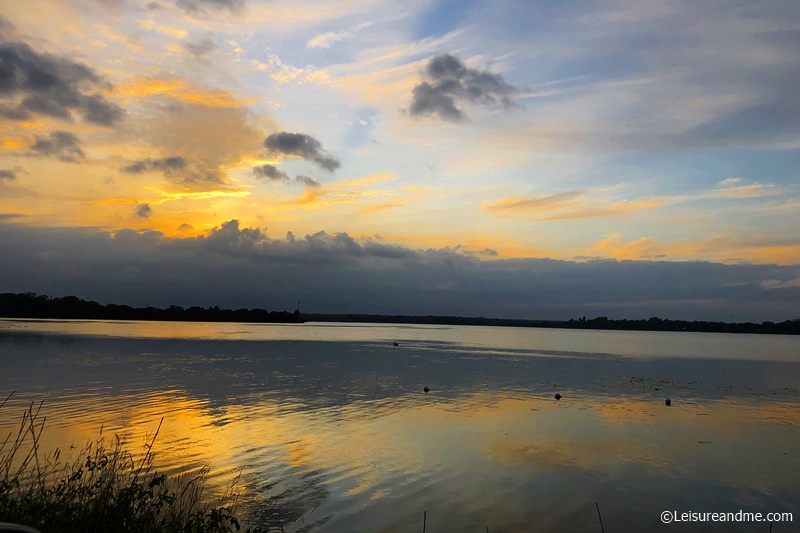 In Sri Lanka, there are many reservoirs and tanks around the country as it is an island mainly based on the agricultural economy. Basawakkulama Wewa is one of such tanks found in Anuradhapura which is also known as the first reservoir of Sri Lanka dating back to the 4th century B.C.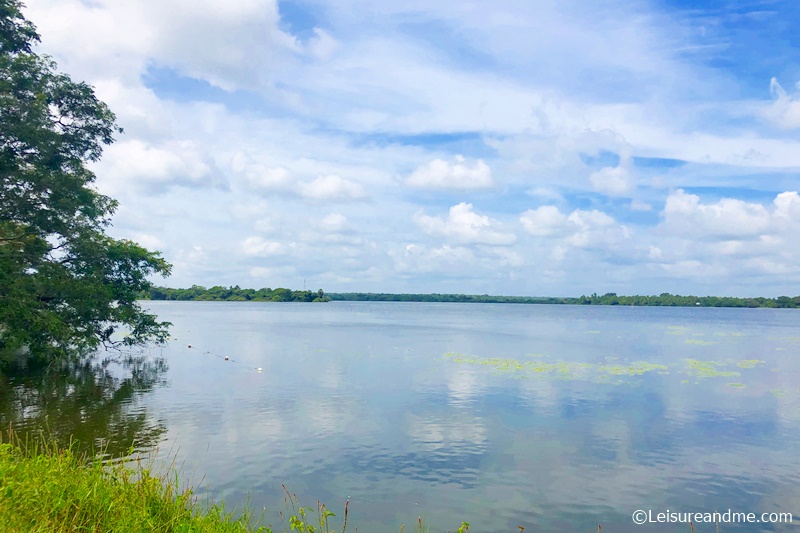 Basawakkulama Wewa details in short:
Below are a few FAQ about Basawakkulama wewa.
What is the 1st tank in Sri Lanka? Basawakkulama Wewa or Abhayavapi is considered as the first tank in this Sri Lanka
What is the ancient name of Basawakkulama Wewa? This reservoir was anciently known as the Abhaya Wewa or Abhayavapi. Later it was known as Basawakkulama Wewa too.
Who made Basawakkulama wewa? The Basawakkulama wewa was built by King Pandukabhaya in the 4th century BC. This king ruled the country for 70 years.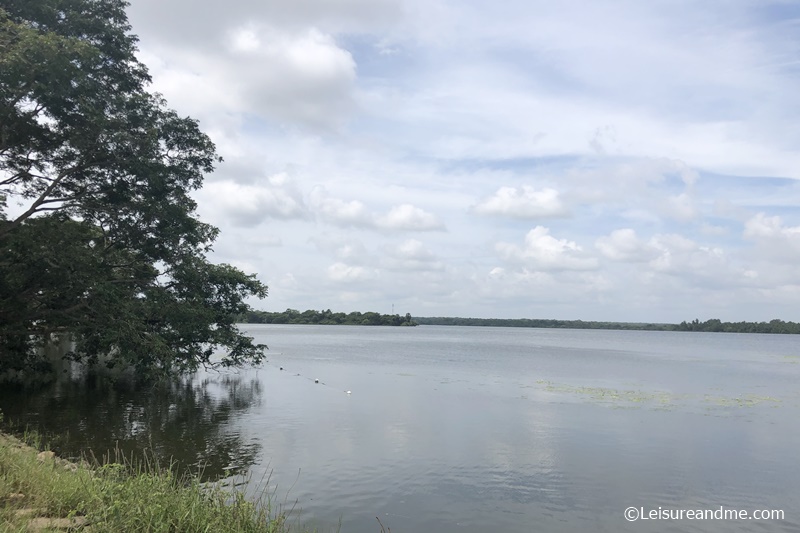 Every time we visit Anuradhapura, we have the opportunity to see this lake. However, during our 2019 Sri Lanka holiday, we could spend some time near the Basawakkulama tank to enjoy its beauty.
It was in 2019 December that we planned a road trip to Anuradhapura as a family trip after our regular Anuradhapura pilgrimage with parents. In the morning we started travelling from Warakapola with the hope to reach Anuradhapura by noon.
Beauty of Basawakkulama Wewa (Abhaya Wewa)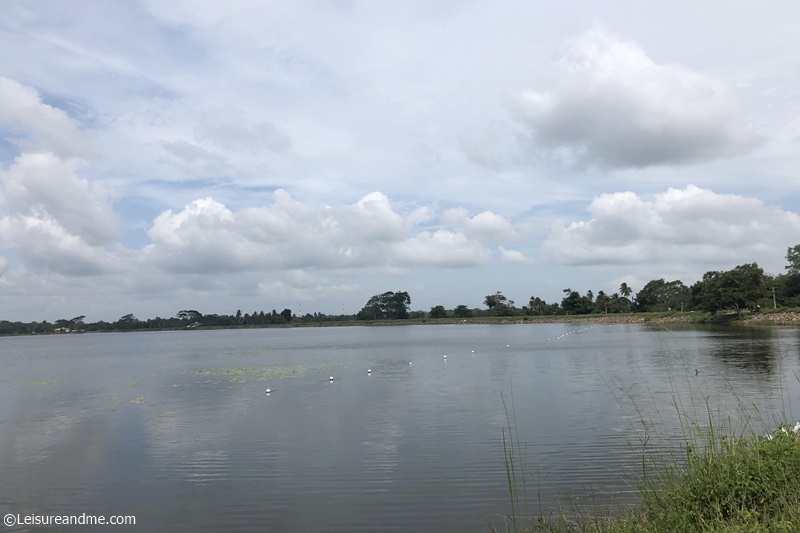 Bit of history:
It is always good to know a bit of history when visiting an ancient place. Being a UNESCO heritage city, Anuradhapura ancient city has many attractions that were built by ancient kings of Sri Lanka.
This tank or reservoir is also called "Abhaya Wewa" or "Abhayavapi".
Basawakkulama Wewa is the first reservoir that is in our recorded history. According to the historical records, this is the first reservoir of Sri Lanka and it dates back to King Pandukabhaya's ruling period between 437 BC to 367 BC. King Pandukabhaya built this reservoir and it was first called 'Abhaya Wewa" or "Abhayavapi".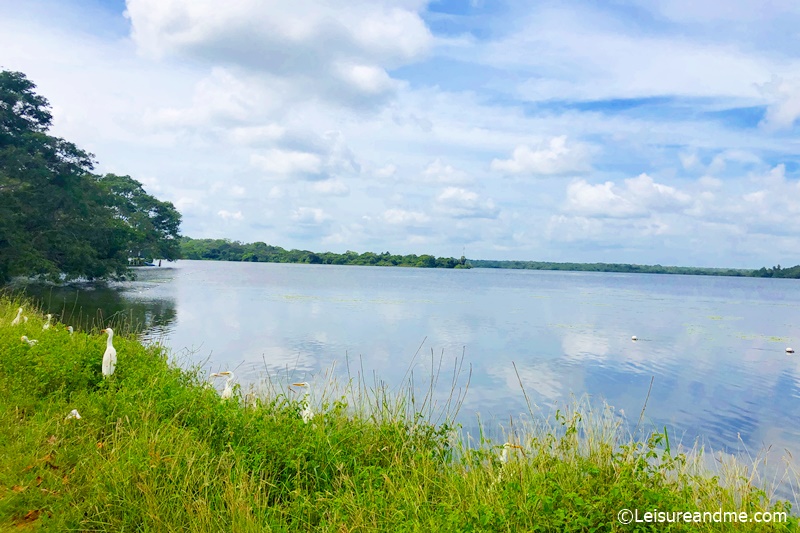 Birds are a common sight around the lake and you cannot miss cranes.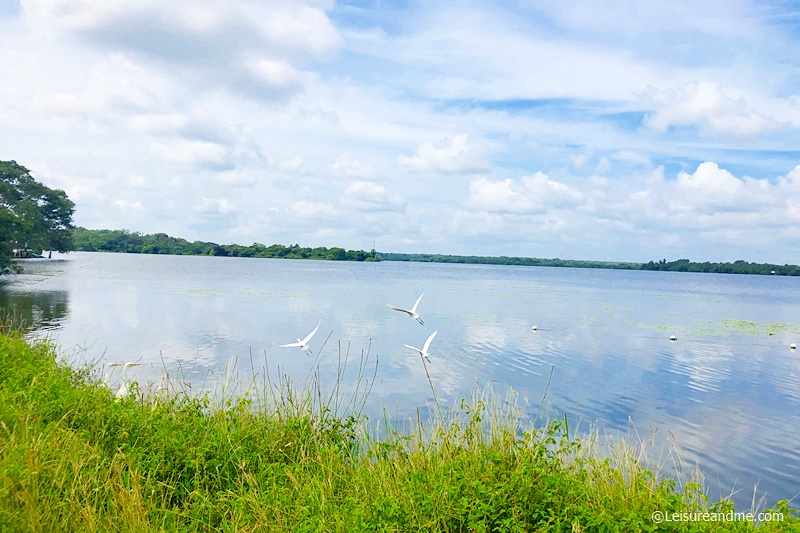 One of the first signs of Anuradhapura ancient town is this Abhaya Wewa. When we stopped the vehicle for a moment near the lake, the first attraction was this herd of goats. My son was a kindergartner at that time and he was amazed by seeing one of his favourite farm animals near the lake. 🙂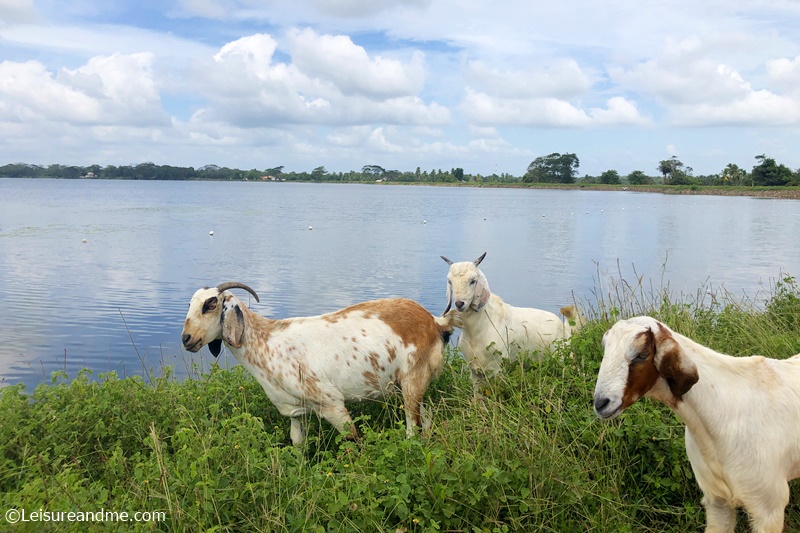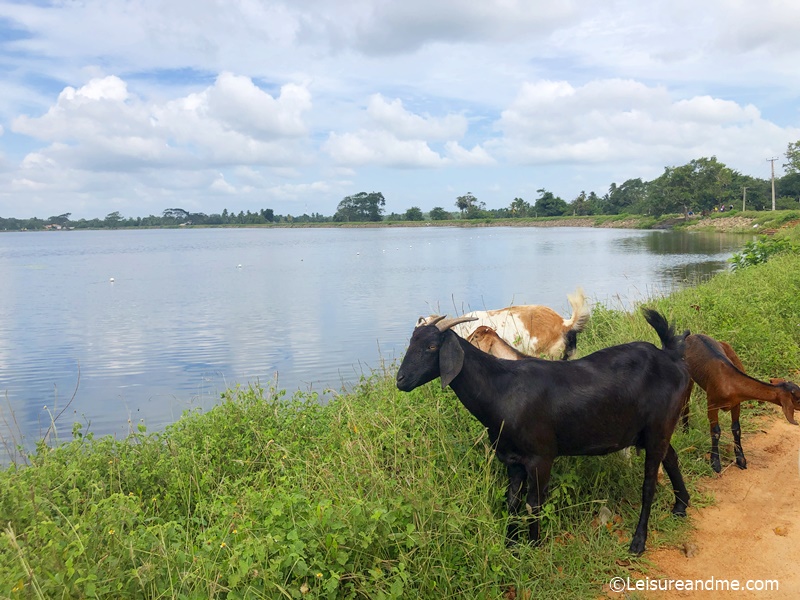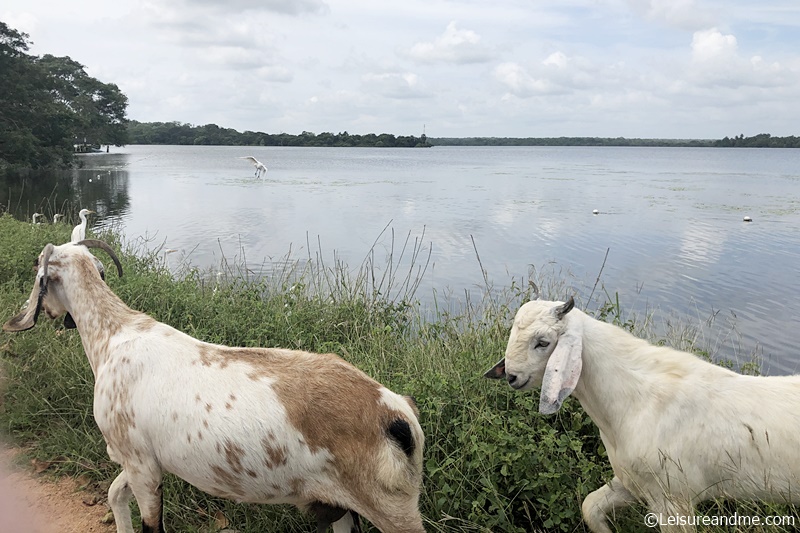 We spent some time near Basawakkulama Lake. It was almost noon and was a sunny day. We were also tired after a few hours of travelling. Therefore, we decided to reach our accommodation and visit the Basawakkulama Wewa again in the evening.
I was over the moon because this time our travel plan includes a return visit to Abhayavapi in the evening. You know the secret! I love watching the sunset. I also love capturing sunset photos! 🙂 And, yes, it happened!
Sunset at Basawakkulama Wewa – Anuradhapura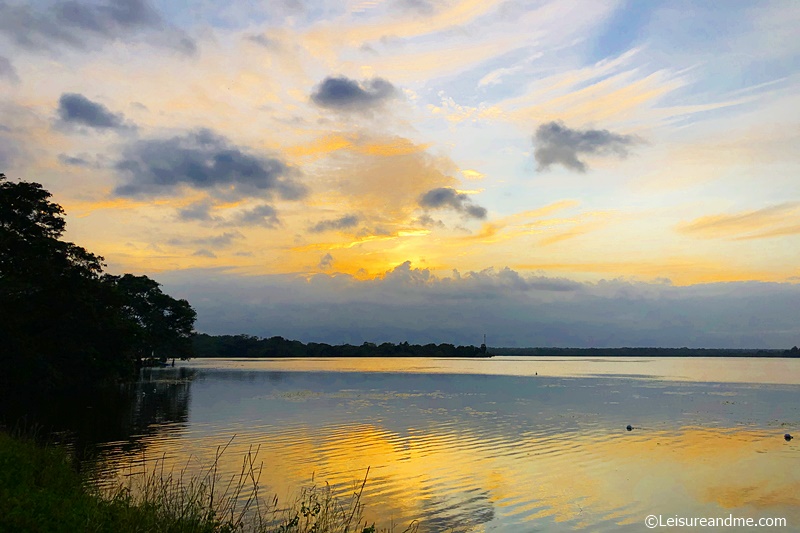 Yes, it happened. 🙂
We visited this Wewa again in the evening to capture this wonderful moment. In Anuradhapura ancient city, there are many sacred places to visit. Therefore, a 2-day trip is not really enough to visit all these places with quality time for each place.
However, as I mentioned at the beginning of this post, this trip was our 2nd visit to Anuradhapura during the same month. Therefore, we had time for other attractions in Anuradhapura including this Basawakkulama Wewa.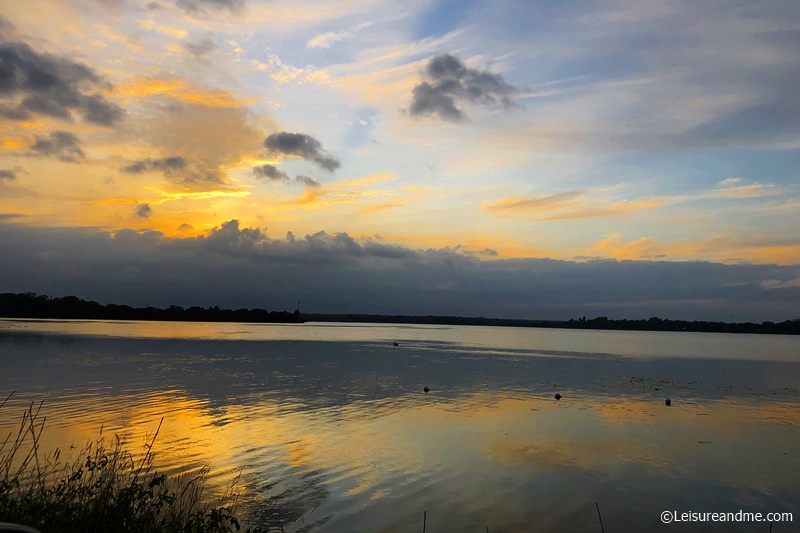 It was truly a spectacular sunset moment. Birds were flying over the lake making it more attractive!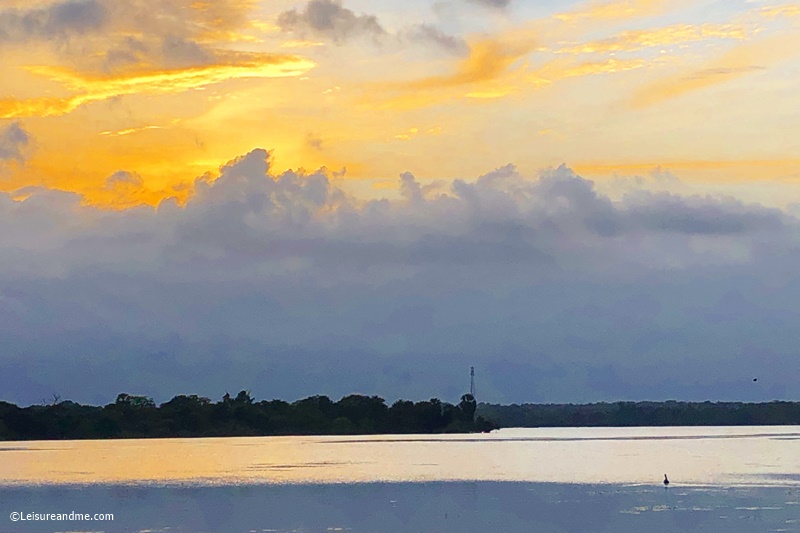 Sky and clouds made amazing paintings over the sky where I could not take my eyes off! Truly, it was another happy moment in the beauty of nature!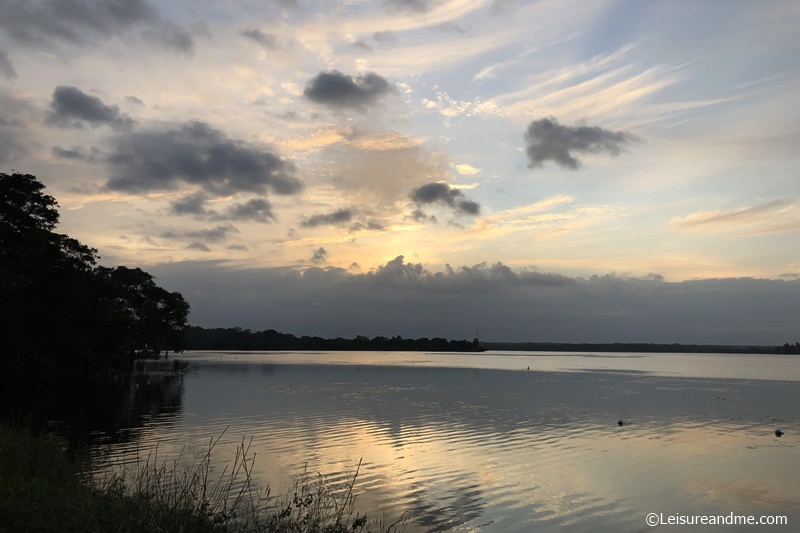 Finally, it was an amazing day in Anuradhapura. We also visited other sacred places of Anuradhapura including Ruwanweli Maha Stupa.
In the coming days, there will be more posts and travel stories about this holiday. Stay in touch! 🙂
Now, it is your turn. Please share your thoughts on this lake and the sunset moment. I'd love to hear your comments. 🙂
More travelogues and posts from Anuradhapura:
An Unforgettable Pilgrimage to Anuradhapura – Sri Lanka
Walking from Thuparamaya to Ruwanwalisaya – Anuradhapura, Sri Lanka
Why Anuradhapura Ancient City Is A Must Visit Place In Sri Lanka