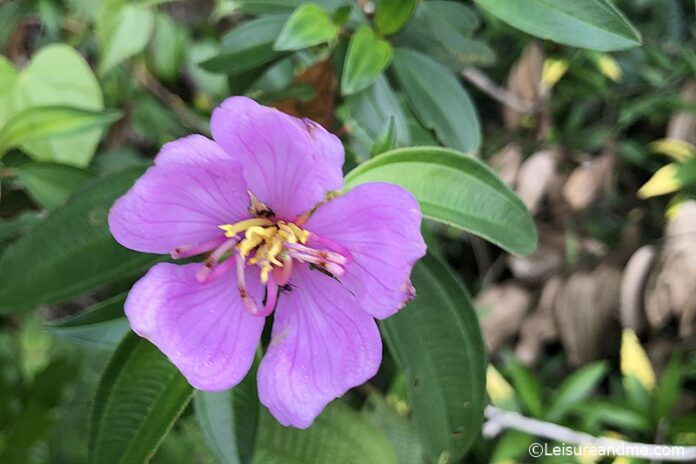 In Sri Lanka, these flowers are called Heen Bovitiya. From my understanding, this is a native plant to Sri Lanka and India. But, I captured these beautiful Bovitiya flowers in Singapore while walking along the Ang Mo Kio Town Garden West. This park is a beautiful place to jog, play and walk. But, for me and many nature lovers, this park is a place to explore flora and fauna. In my recent walk through this park, I found these beautiful Bovitiya flowers and I didn't forget to stop for a moment to capture a few photos.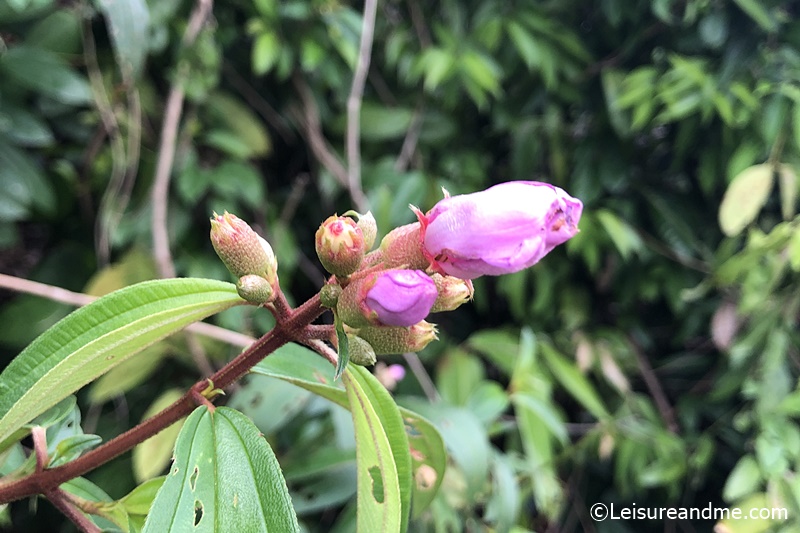 The name Bovitiya is how we call these flowers in Sri Lanka. Anyway, I found the scientific name as Osbeckia Stellata. There may have other common names for these flowers. I will update this post time to time when I find other common names.
Pretty in purple and surrounded with soft petals, these flowers are absolutely gorgeous among other green foliage. Although it is a kind of wildflower, I don't think these are that wild. 🙂 These are good as garden flowers too even for a home garden.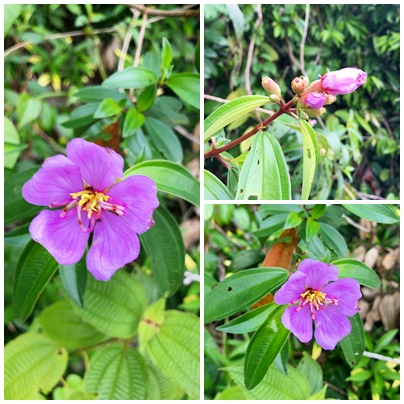 Have you seen these Heen Bovitiya flowers before? Have you seen other varieties of these flowers? Please share your thoughts as a comment below.
Also read the last week's flower post: Coral Vine flowers
Read: Flower Chimp Review