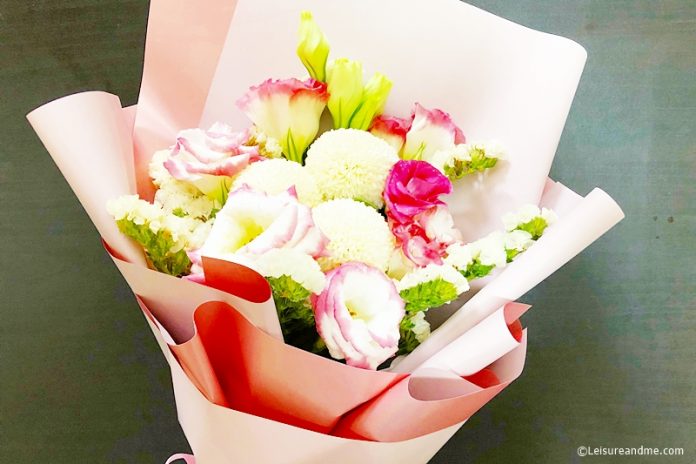 This Flower Chimp Review is based on my actual experience and I hope this will help you when you order flowers online!
Flowers are wonderfully beautiful! This is why flowers are one of the best ways to make anyone happy. I love flowers and if you notice, you will find that I am in love with even photographing flowers other than sending and receiving these wonderful creatures of nature.
Flower Chimp which is an online flower delivery service recently sent me a bouquet of flowers to experience their service and it could make me smile! The secret behind is that flowers are always magical & powerful! If the flowers are easily available to deliver to loved ones, then making someone happy with flowers is really easy.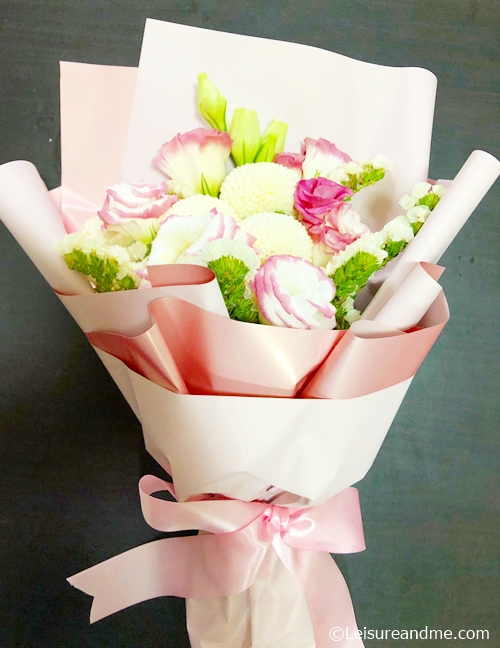 Well, that is all about how I look at flowers. Now, when it comes to sending flowers to loved ones, I always prefer online flower delivery services because it saves my time and effort in choosing a beautiful bouquet. By spending a few minutes online, I can easily choose a beautiful flower arrangement to send to someone whom I want to admire. This is where I found Flower Chimp as a reliable flower delivery service which I can use to deliver flowers in Singapore.
As I mentioned before, recently, I received a flower bouquet from Flower Chimp Singapore and I thought of sharing my actual experience. I know such online blog reviews are really helpful when you want to order flowers. You can see true product pictures in a blog review instead of heavily edited & professionally photographed photos.
Anyway, here is my Flower Chimp Review!
Flower Chimp Singapore – My experience and review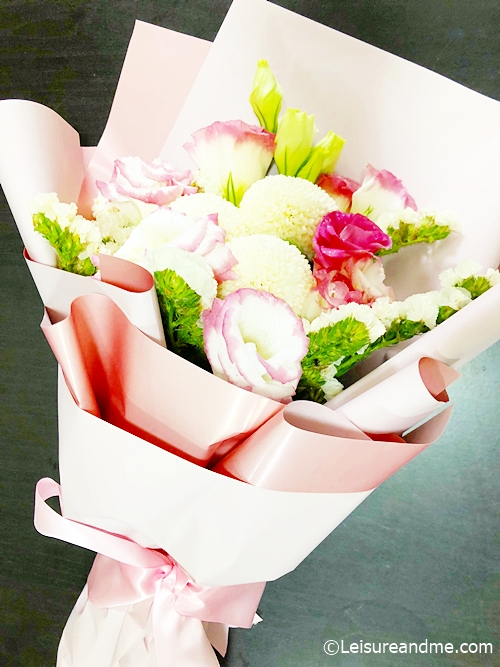 It was a pleasant surprise when I received this flower bouquet from Flower Chimp. It was one of the arrangements from the birthday flowers collection and I found the bouquet I received is named Sweet Pea.
The delivery person was friendly and greeted me with flowers which made it a beautiful experience. This is what I look for in any delivery service that can make the receiver smile!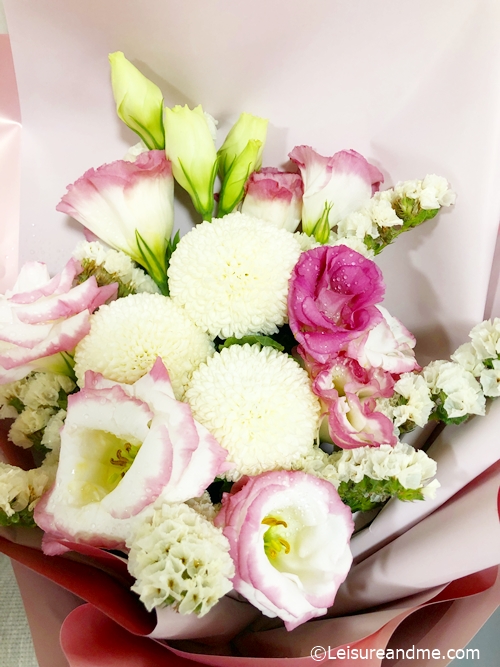 The flowers were fresh and nicely arranged into a beautiful bouquet. The colours are so soft and complimented each other. The ribbon tied to the bouquet added an elegant look to this flower bouquet from Flower Chimp. The wrapping paper attached was a plain yet shiny and quality pink paper that added more beauty to the entire flower arrangement!
What else you are looking for in a flower bouquet if you are a receiver? Well, I spent some time admiring these beautiful flowers because as I said, flowers can make anyone happy and joyful!
I also want to mention that my flowers lasted fresh for more than a week in a vase.
On the other hand, if you like to order flowers, be it a birthday, anniversary or any occasion, below are some reasons to choose Flower Chimp based on my experience and thoughts.
Reasons to send flowers with Flower Chimp
Online flower delivery is really convenient and fast. This is my first reason when choosing a flower delivery service in Singapore such as Flower Chimp. Other than that, below are specific features of Flower Chimp that you can enjoy!
Flowers are fresh and stay fresh for at least 7 days.
A range of flower arrangements are available that suit every occasion
You can easily choose add-ons such as balloons, chocolates and plush to make your flower delivery extra special. This is one of the features I am attracted to.
You can enjoy the Same-Day Delivery service if you place your order by 2 pm. Rest assured that the Flower Chimp team will deliver your flowers to the recipient in Singapore on the same day.
Prices are affordable and you can find flowers in different price ranges. You can even find flower delivery under $50 if you are tight on budget.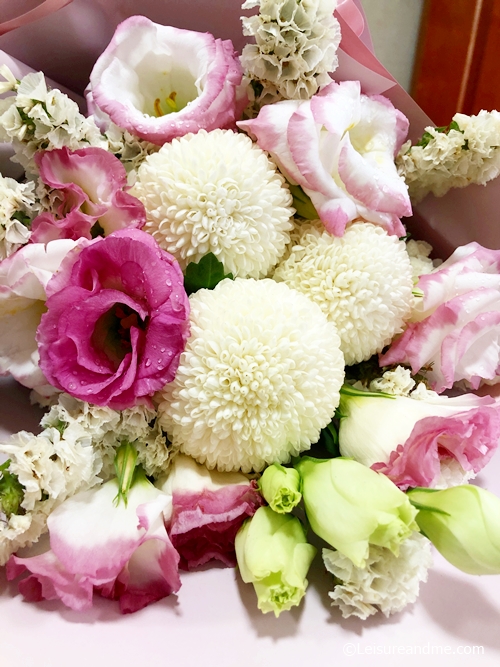 Now I know that you want to send some flowers to your loved ones to make them happy. So, why wait? Simply check their website and browse different flower arrangements. You will surely find the best flower arrangement for your receiver.
To find out more about Flower Chimp, check their website: www.flowerchimp.sg