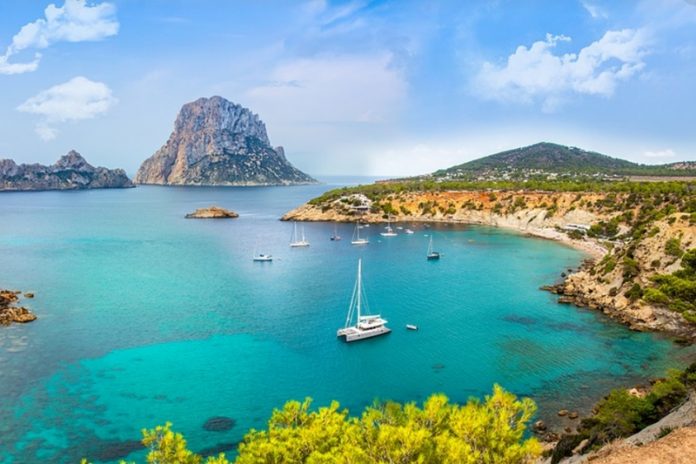 The famous island of Ibiza. Known for its azure beaches, hippy scene and non stop party. The island is all this and so much more. It offers something for everyone from the youngest to the oldest with fun activities like water sports to a day on a sailing boat and after a long day of exploring Ibiza's coastline or a long night of dancing, nothing feels better than coming home to your beautiful Ibizan villa. From modern to traditional there is something to suit all tastes.
Views views views
As Ibiza is a tiny island surrounded by clear sea you don't have to look far to get an amazing sea view. With a whole coastline of options, you can choose from an uninterrupted seascape to a cosy cove with a cast of boats ranging from traditional sailing boats to huge super yachts. If sea views are not your thing and you prefer to be nestled in nature then head for the islands centre where rolling hills and an abundance of greenery and orange groves are nested on a Mediterranean backdrop.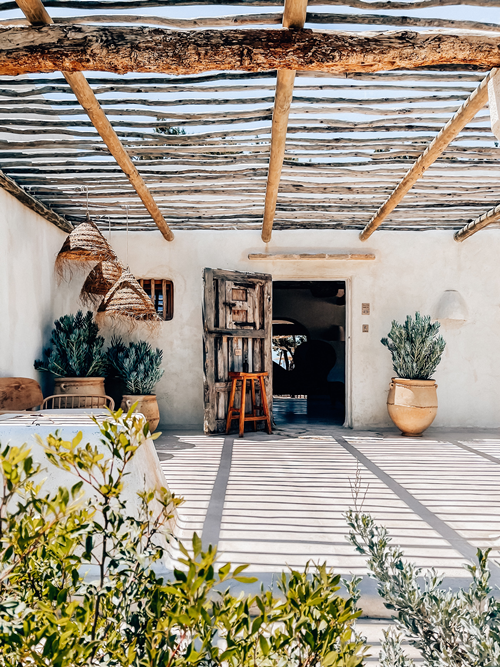 A step away from the hustle and bustle
The high season in Ibiza can get very hectic with crowds of people – tourists and locals alike. To find a slice of tranquillity, a private villa in Ibiza is the perfect way to soak up the sunshine with a cocktail around your own pool without having to deal with the huge influx of people, arriving every year to enjoy this beautiful island.
Live like a rockstar
There is a reason that Ibiza is so popular with the rich and famous and to truly feel like one a private villa is a must. Dance around the pool, enjoy the maid service and have freedoms you wouldn't find in a hotel.
Privacy
If tanning naked by the pool, singing your favourite ballads at the top of your voice or impromptu dancing is your thing then a private villa is a must. The day is yours and you can do with it what you like from waking up whenever you want without missing the breakfast service to at home fitness instructors coming to work up a sweat and then spending the evening however you want to… this is your vacation after all!
Explore new areas
Each villa offers a different experience and allows you to access the more remote areas of the island. Many villas are tucked away down palm lined drives or nestled in between hills overlooking a cove only accessible by boat. These areas tend to be less busy and perfect for those who want to enjoy a more relaxed holiday.
Find your perfect Ibiza villa
Have a look at charming Ibiza villas to find the perfect one for your stay! A little something for everyone from contemporary glass villas with infinity pools to traditional fincas overflowing with bougainvillaea! Ibiza is an island with a little slice of paradise for everyone.