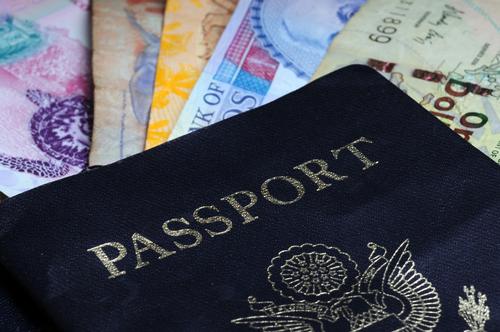 Planning to get away this summer and recharge your batteries? While you may want to leave your smartphone and laptop behind, there are some great tech tools that can help you optimize your summer travels. The following are a few devices you should put on your list of what you need to bring with you.
Bluesmart Suitcase
Lost or defective luggage can put a huge damper on your vacation. The Bluesmart suitcase works to avoid these common problems. You can choose either a carry-on or a larger size if you need to check your bag. If the latter is the case, it comes with a TSA-approved digital lock and scale, so you don't have to worry about meeting flight weight limits. There's also a SIM card within it, so you can track your suitcase all over the world.
If you're bringing a carry-on size, there are two USB ports for charging your devices. It's powered by a removable battery, so you don't need to plug your suitcase into the wall, either.
Galaxy S7 Edge
Let's face it. Leaving behind your cellphone just isn't an option. Being able to call home while you're away and making calls within the country you are traveling are essential to a successful trip. Moreover, even if paper maps are your thing, being able to find that recommended café with the best crossainte au chocolate in Paris in a timely manner will cut down on frustrations throughout your trip.
Bring a smartphone like the Galaxy S7 Edge so you don't have to worry about changing SIM cards for every country you're in. The camera is one of the best available, so you can post high-quality pictures to Instagram and Facebook for your family and friends to see. Look into the various cellphone providers before you leave, too. T-Mobile, for instance, enables you to call home and within your destination for a reasonable price. Data and texting are included with the Simple Choice Plan, and it's just $0.20 a minute for calls within 140 countries.
Kindle Voyage
Whether you plan to read the new James Patterson thriller or want to access guidebooks without bringing an extra 20 pounds in your luggage, consider investing in an e-reader like a Kindle. The Kindle Voyage has a 300 ppi pixel density, higher contrast than any of its predecessors, touchscreen, Wi-Fi connectivity and enough storage for thousands of books. It also has adaptive front lighting that automatically dims and brightens to make reading as easy as possible.
Whether you're deciding to take a day trip to Brugge to try the finest chocolate in the world or roam around Paris to see the beautiful parks and museums, these tech tools will keep you connected, informed and entertained. Bon voyage!