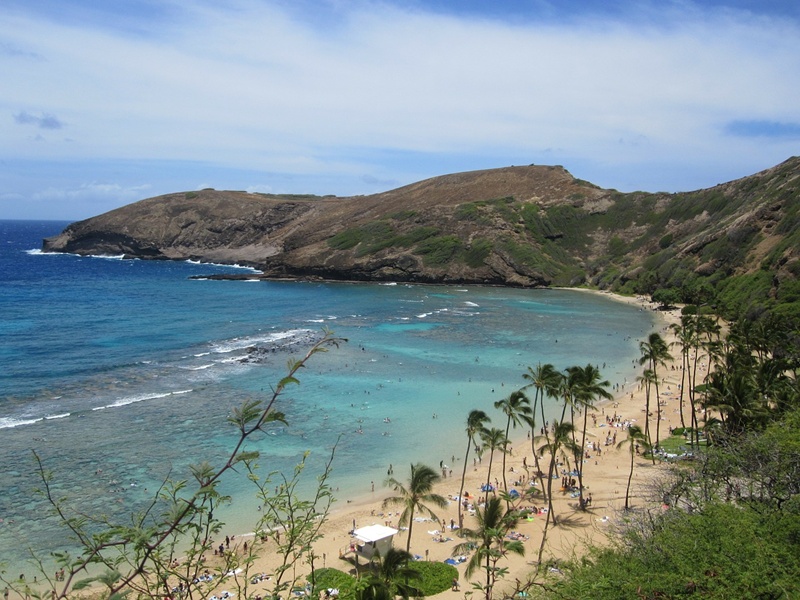 From the East Coast of the USA to small town charm in New Zealand, breath-taking coastal drives in South Africa to 13th century castles in Wales, balmy beaches in India to party hotspots in Ecuador, we take a look at some amazing seaside destinations to suit every taste, budget and traveller!
Mangawhai, Northland, New Zealand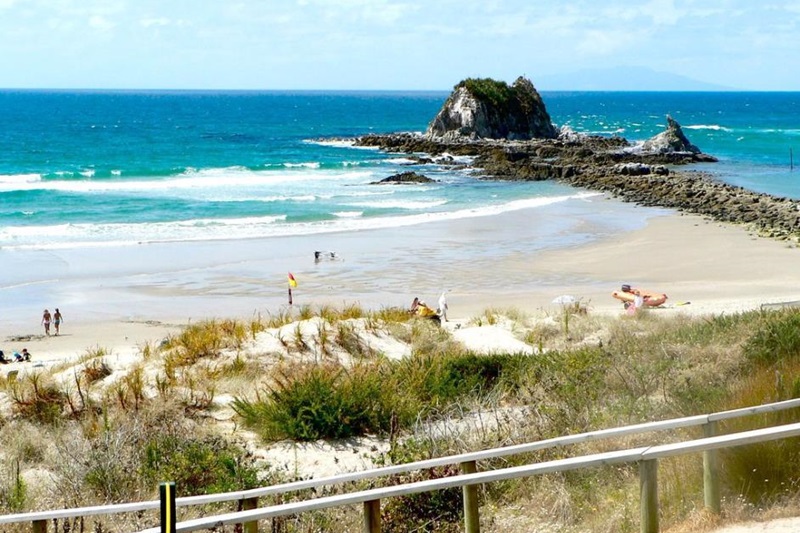 With an awesome swimming, sunbathing, kayaking and surfing beach on one side and a peaceful harbour beach and conservation area complete with rare tree and bird species (including fairy and Caspian terns, variable oystercatchers and dotterels) on the other, Mangawhai is definitely one of New Zealand's stand-out coastal towns. Boat charters are a great way to enjoy the beautiful coastline, and kids will enjoy activities like mini golf and donkey rides! The small town also offers art galleries, trendy cafes, and colonial architecture to enjoy.
Mangawhai accommodation:
You're spoilt for choice here, with options from budget-friendly glamping and gypsy caravans to lodges, holiday parks and seaside apartments. 
Scarborough, Cape Peninsula, Western Cape, South Africa
Just getting to this quiet haven away from the bustling Cape Town tourist scene is an experience in itself, as you'll be traveling along some of the world's most beautiful coastline on your way. Designated as a conservation village and adjacent to the Cape Point Nature Reserve, Scarborough is the place to be if you want to relax and unwind. With towering mountains behind and the vast expanse of the Atlantic to gaze at, as well as several renowned seafood restaurants from which to take in the view, it's one of those places where time seems to slow down. Activities include musselling, crayfishing, hiking the gorgeous mountain trails, kite surfing, bodyboarding, or simply drinking in the magnificent sunset.
Luxury villas are the accommodation à la mode here, many just a short walk from the beach.
Conwy, North Wales, UK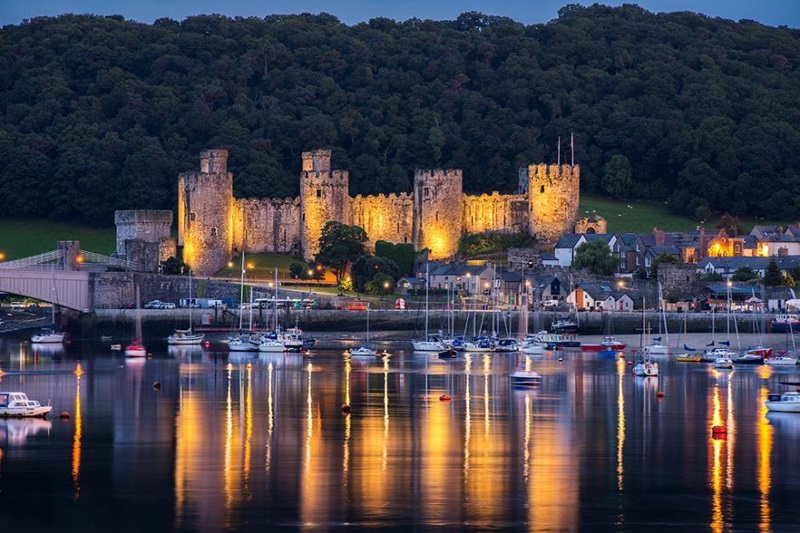 Named one of the most beautiful places in Europe (as well as Japan's 'most stunning tourist spot in the UK'), the iconic 13th century Conwy Castle in the shadow of the mighty Snowdonian mountains is the standout feature of this cobble-stoned, medieval town. Aside from exploring the castle's eight towers, it's also home to Quay House, the smallest house in Britain! The quaint harbour and beautiful Bodnant Gardens offer the chance to unwind, and the town boasts a huge variety of pubs, restaurants and harbour-side eateries. Conwy is easily accessible by train, and just over an hour's drive from Liverpool or Manchester airport. The town regularly hosts festivals, art galleries and local markets to keep visitors entertained.
Conwy accommodation:
Variety of hotels, B&Bs, Guesthouses and self-catering holiday cottages to choose from.
Kanyakumari, Tamil Nadu, India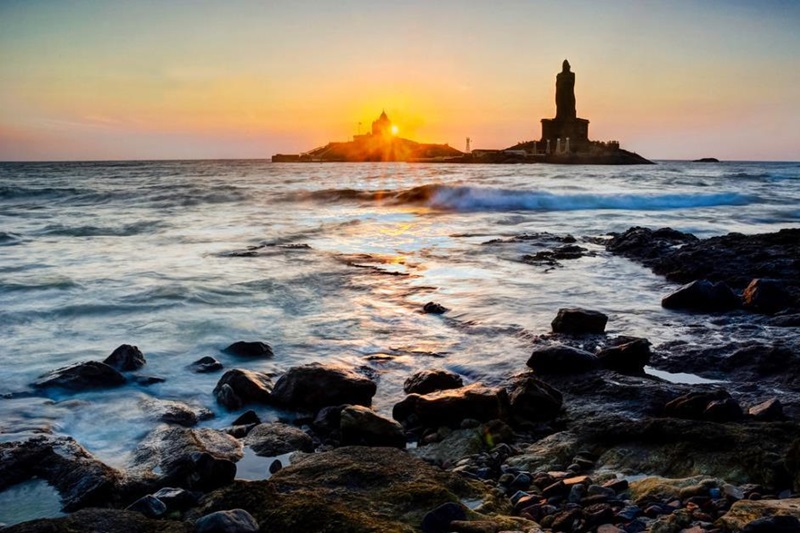 If you're looking for a sea view with a difference, the imposing 133 feet tall statue of Tamil poet and philosopher, Thiruvalluvar, which Kanyakumari is most famous for is definitely out of the ordinary! The town is also located at the meeting point of three different bodies of water – the Arabian Sea, Bay of Bengal and Indian Ocean – at the very southernmost tip of the Indian peninsula. Known as Triveni Sangam, this meeting point is regarded as sacred, and is believed to wash away sin. The Bagavathi Amman Temple, Vivekananda Rock Memorial, and Our Lady of Ransom Church make this a noted pilgrimage site and are all well worth a visit. Relax, meditate and unwind, or take advantage of the many other attractions Kanyakumari has to offer.
Accommodation Kanyakumari:
Range of luxury and mid-budget hotels and resorts to choose from, all highly affordable for most international travellers thanks to the favourable exchange rate.
North Myrtle Beach, South Carolina, USA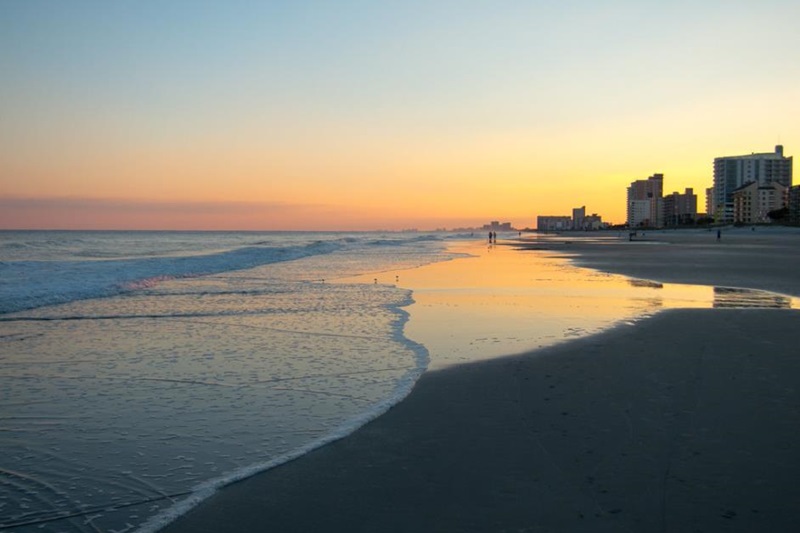 With a much more laid-back atmosphere than its neighbour, Myrtle Beach, North Myrtle in South Carolina on the Grand Strand nonetheless offers plenty to keep visitors entertained. From fairground rides at the O.D. Pavilion Amusement Park, reptile encounters at Alligator Adventure animal park, golfing, horse riding at Inlet Point Plantation, picnicking and lake views at McLean Park to the many delightful bars, cafes, seafood restaurants and various eateries of Downtown, it makes a great vacation spot for the entire family.
Accommodation North Myrtle Beach:
Everything from luxurious resorts and hotels to small family-run inns and guesthouses to choose from.
Montañita, Ruta del Sol, Ecuador, South America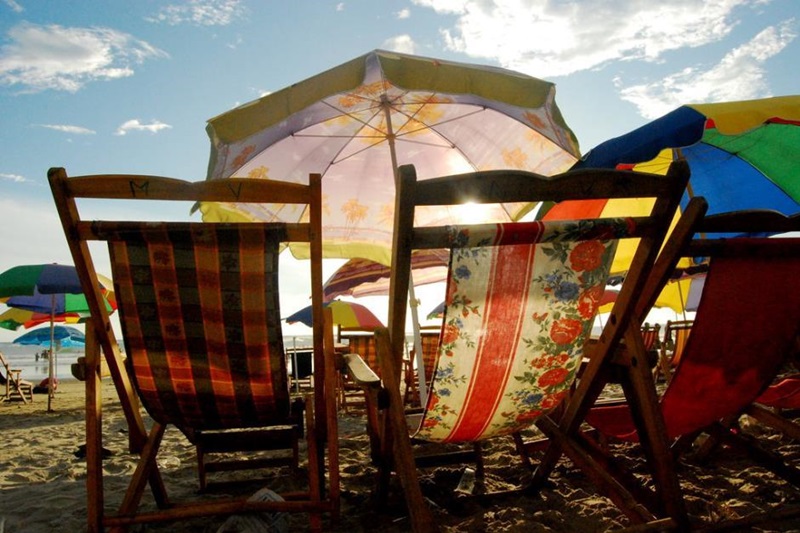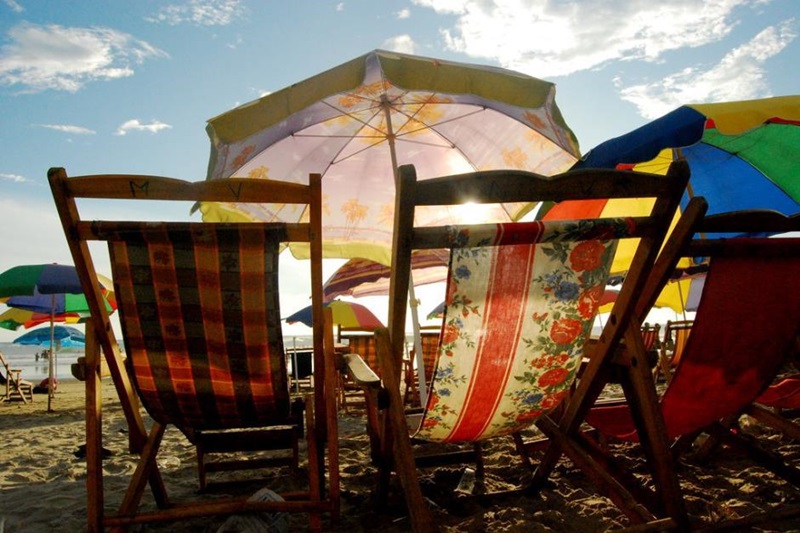 With its unapologetic Rasta vibe and dreadlock-donning surfers, Montañita is the place to be if you simply want to sit back – cocktail in hand – and soak up the sun while you watch the waves. If the mood takes you, windsurfing, bodyboarding, scuba diving and beach volleyball are all on offer, and there's always a party to be had at its many lively bars and nightclubs!
Accommodation Montañita:
Variety of boutique hotels and affordable hostels to choose from.