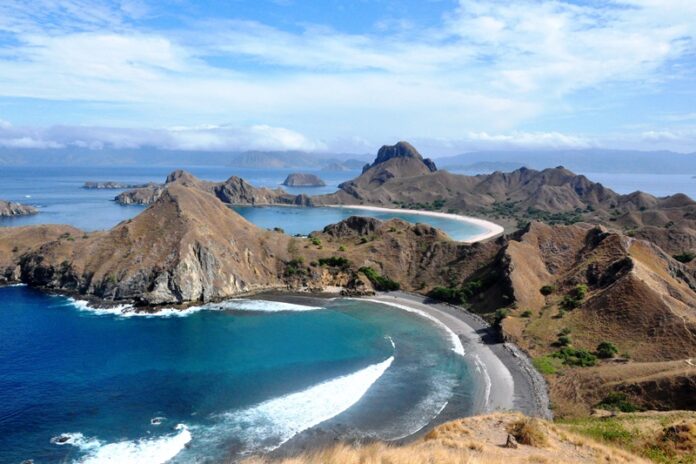 Komodo is well known for its diving scenes, thrilling drift dives, healthy and colorful coral reefs, vast schools of fish, and great manta rays encounter. Komodo has become a great diving destination because of its easy access from Bali, a popular tourist destination for scuba divers.
The dive resort in Komodo will offer you access to normally warm and sparkling blue water, which is common in such tropical latitudes. The seas in Komodo are also rich in nutrients with great depths, offering the ideal conditions for plankton growth. Though the visibility in the deep oceans is not excellent, divers view it as a worthy trade-off because the sea supports exceptionally diverse and healthy marine life.
Diving in Komodo typically consists of shallow coral gardens, drop-offs, fringing reefs, and pinnacles. The dive resort in Komodo is a popular tourist attraction that will attract not only divers but also visitors who are enthusiastic to see the world's most giant lizard, the Komodo dragon.
Keep reading to learn more about the most incredible dive locations in Komodo.
Best Dive Locations in Komodo
Tatawa Kecil
Tatawa Kecil is a small island in Komodo with a big reputation with divers. This island is a classic underwater playground in Komodo. Tatawa Kecil consists of small caves, swim-throughs, bommies, and valleys.
The sea valleys in Tatawa Kecil harbor a wide variety and number of fish, including snappers, reef sharks, groupers, jacks, batfish, and snappers. Lucky divers have spotted an occasionally passing ray fish.
Cannibal Rock
Cannibal Rock is popular with divers who want to see more unusual marine life in Komodo. As a result, this Komodo diving site is a favorite with macro photographers. Frogfish, Coleman shrimp, nudibranchs, and pygmy sea horses have made Cannibal Rock home.
Cannibal Rock is a perfect site for divers who want to break from drift diving. This diving site is famous for colorful soft corals and invertebrate species.
The Cauldron
Like its name, the Cauldron appears like a boiling pot's top. The crater is an excellent exploration site for many crannies and nooks.
One side of the Cauldron offers micro life. However, you will be surprised when you explore the bottom and find that big fish surround you. The exit of the Cauldron is through a channel with dense schools of medium and small fish. You can only understand why this diving site is so iconic after diving and exploring it.
Batu Bolong
The Batu Bolong features a massive rock pinnacle, where marine gathers in huge numbers that you will think that the rock is a magnet drawing them in. You will see tuna and sharks hunting in these blue waters while schools of tiny fish dart around in sync.
The colors on the pinnacle will amaze you, along with the vast number of tiny reef fish swimming around the coral reefs.
Pillarsteen
Pillarsteen has an incredible topography with several swim-throughs and caves. You will be surprised to find something looking back at you as you swim and peer through the crevices.
The Pillarsteen hosts a wide range of marine life, including moray eels, schools of reef fish, crustaceans, and occasional turtles and sharks.
What to See and Do at the Dive Resort in Komodo
The Dive Resort in Komodo is a UNESCO world heritage site with turquoise waters and bio-diverse reefs. The environment is ideal for all-year diving with micro life, sharks, and mantas. The dive resort also features an authentic and remote setting with near pink beaches and breathtaking sunsets.
Komodo is famous for its wide range of inhabitants as well as the abundance of smaller fish. When you visit the resort, be prepared to be amazed by manta rays, eagle rays, jacks, bump head parrotfish, sharks, tuna, trevallies, and Napoleon Wrasse.
Conclusion
Komodo is the ultimate travel destination for many divers. The huge variety and biodiversity of marine life make the Diva Resort in Komodo a beautiful destination.