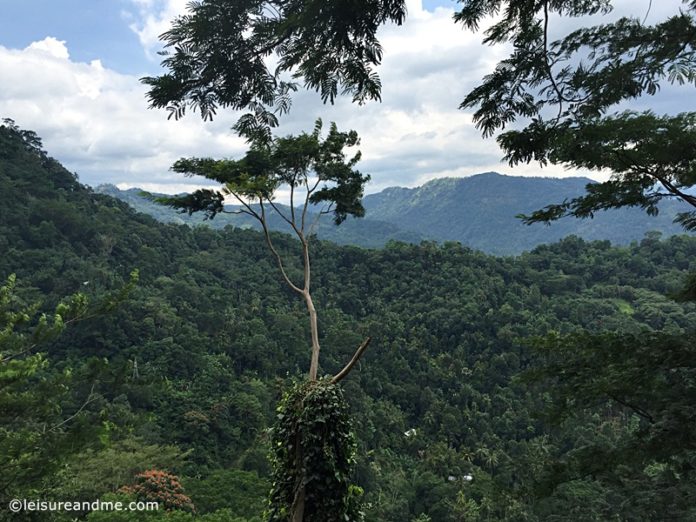 Did you notice that I was missing for few weeks? Even I didn't update the Tuesday Travel story post for few weeks. I spent a holiday in Sri Lanka and it was a sudden arrangement. So, even I didn't have much time to arrange few posts.
We visited few places during our stay in Sri Lanka, some visits are to meet friends and relatives' .Some visits are to the interesting places of Sri Lanka. Our Kandy tour is such a road trip and today I thought of starting my travelogues with highlights and captures of the Kandy road trip photos. Kandy is one of the major cities of Sri Lanka. There are lot of attractions to see in this city which was also the last kingdom of Sri Lanka. The main purpose of this visit is to pay a visit to the Temple of the Tooth Relic. We also visited some few other places during the same trip.
Our route: Warakapola-Kegalle-Mawanalla-Kadugannawa- Peradeniya-Kandy
We started our road trip to Kandy from Warakapola, which is my husband's home place. Unfortunately it was heavily raining. But we started our tour because we are with few days and especially I knew that if we didn't go on that day, we cannot make it.
Mawanella
After a short drive through heavy rain, we stopped for a tea at the Green park Restaurant, Mawanella. This is a usual place to stop whenever we travel to Kandy. We had some Sri Lankan short eats (Breads,buns,etc) with some plain tea (black tea).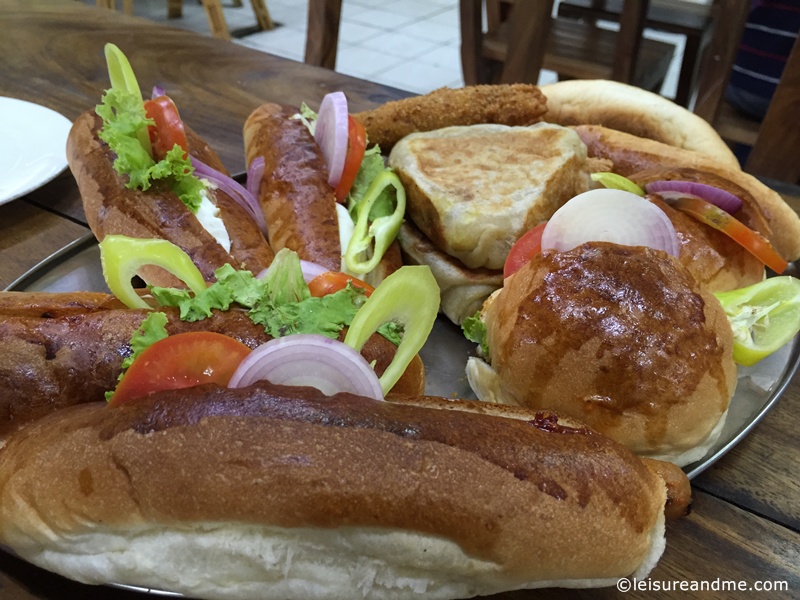 Having a plain cup of tea with a spicy short eat is a wonderful experience for me when I am in Sri Lanka. This restaurant is a clean place with wash room facilities. It provides an ideal resting place for anyone who travels along the Colombo Kandy Road.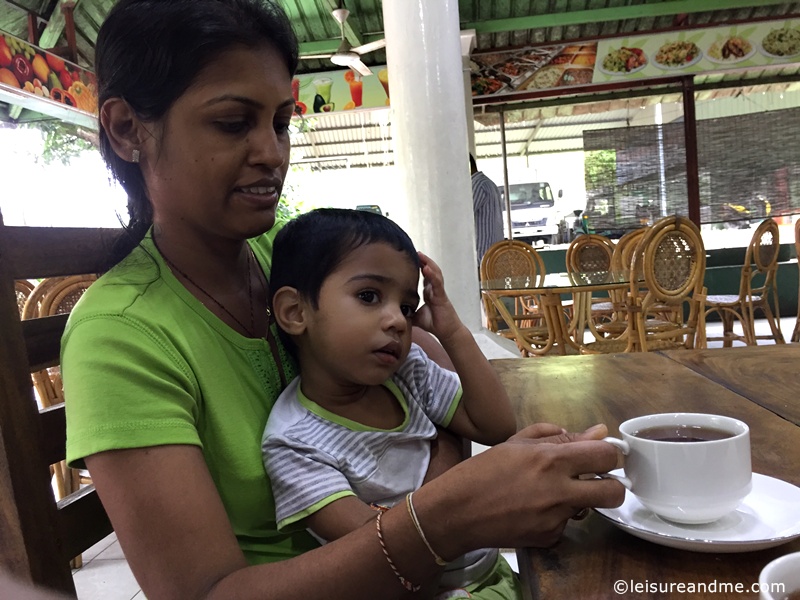 However, on that day, there were some monkeys trying to get food from the restaurant. Restaurant staff was trying hard to chase them away. Anyway it was nice scenery for my son and he enjoyed looking at monkeys although it is not a good experiance for others. 🙂
After a short break, we started again. It was still raining and we slowly reached Kadugannawa.
Kadugannawa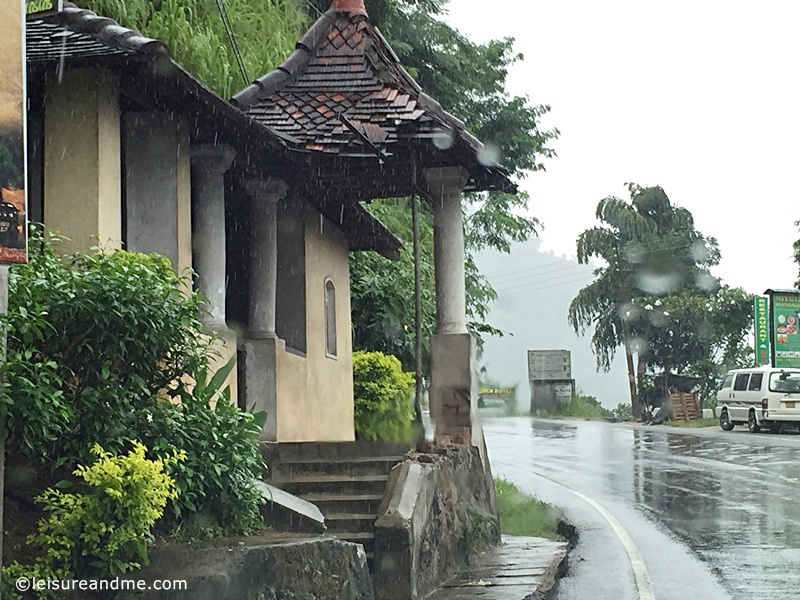 With hilly mountainous area, we know we are reaching Kadugannawa. This beautiful location and beautiful town welcomed us to the Central Province of Sri Lanka with its picturistic views. The first attraction we find always is 'Kadugannawa Ambalama'(a historic wayside rest).It was heavily raining, so we didn't come out from the vehicle. Anyway this historical rest place in Kadugannawa is said to be built during the English colonial time of Ceylon.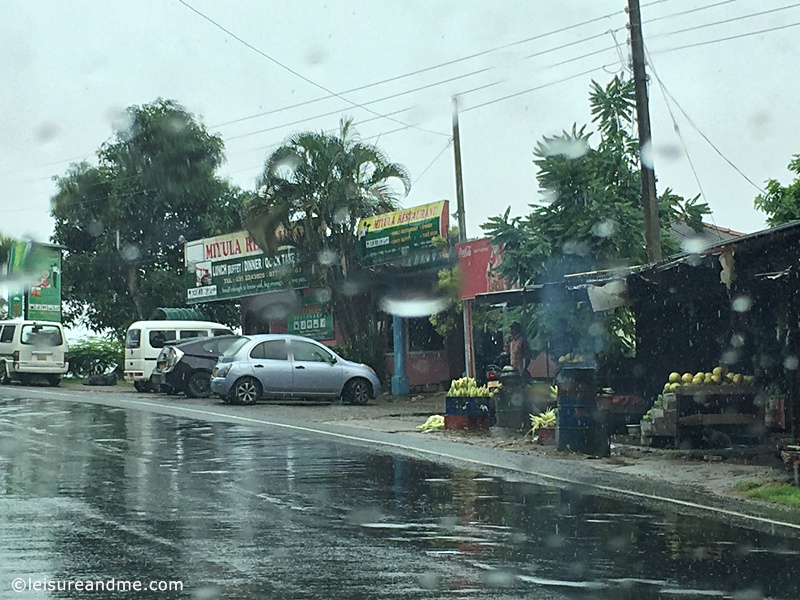 In Kadugannawa, you will find small shops which sell fruits and other stuffs for those who travel along the Kandy Road. As usual we saw shops which sell boiled corn. This is one of our favorites in any road trip. Freshly boiled corn are something not to miss whenever travel in Sri Lanka. But this time, we were not so fortunate as it was raining.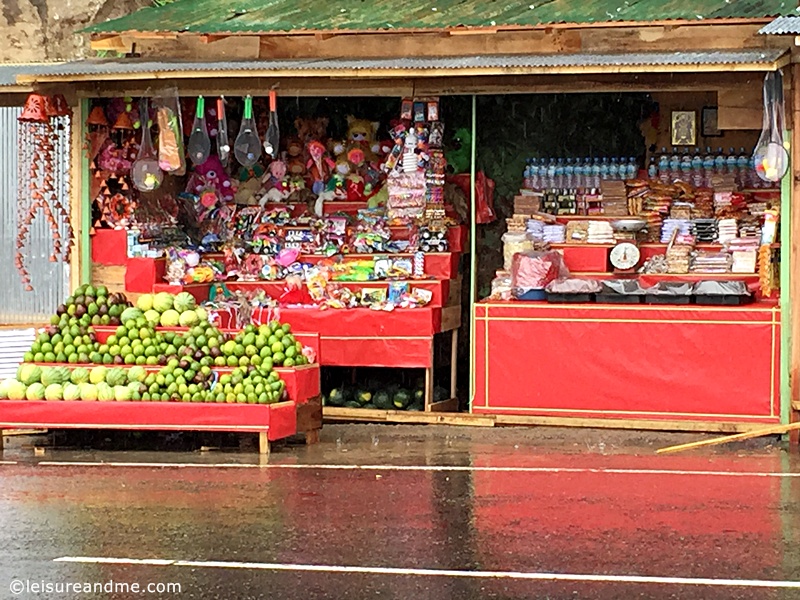 With heavy rain, we couldn't experience the beauty of Kadugannawa hilly area. But outside was really beautiful with mist around.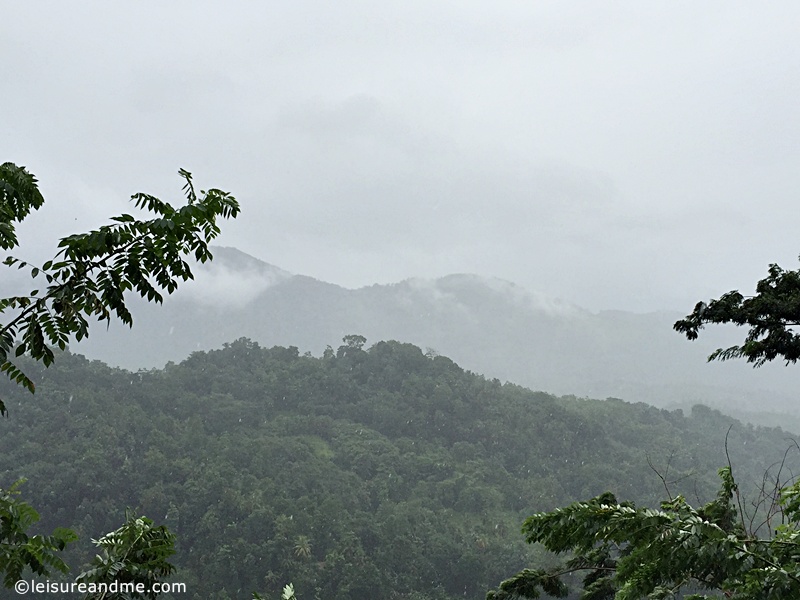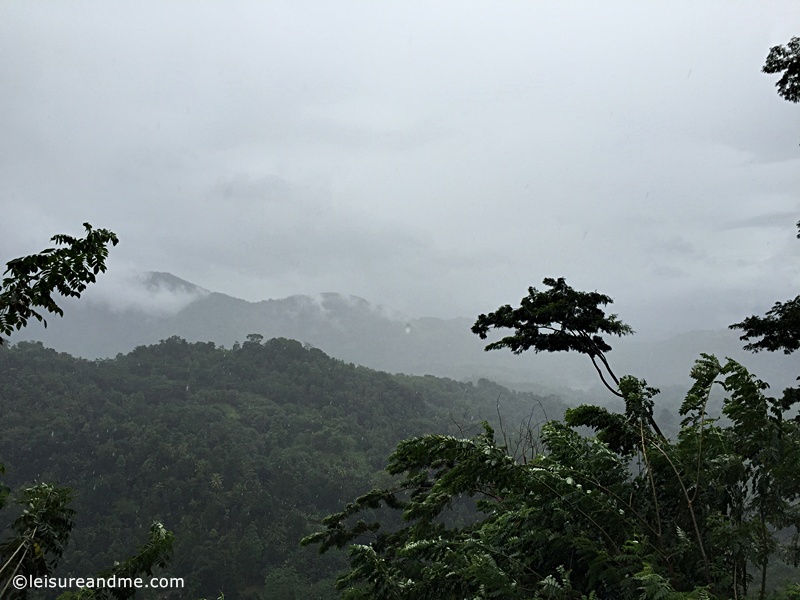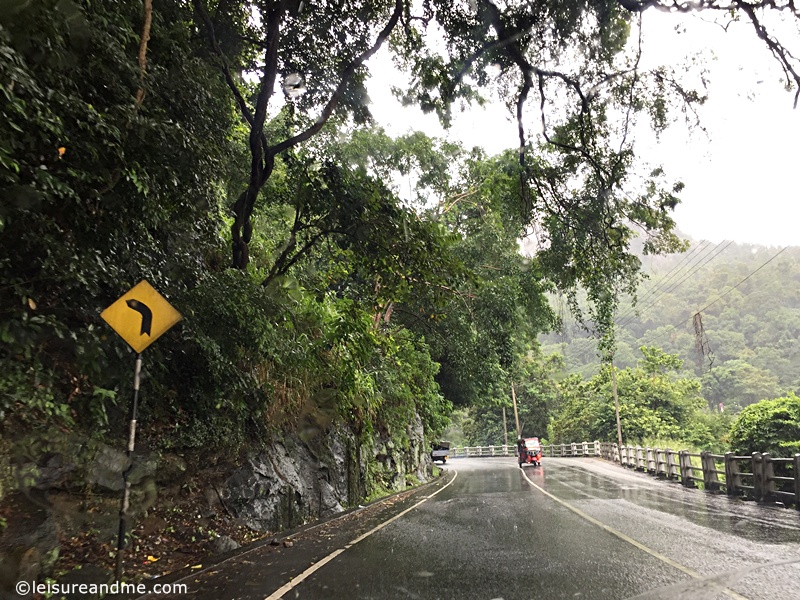 Rock Piercing or Kadugannawa Tunnel is the next attraction in Kadugannawa along the Kandy Road.With newly constructed road,anyone can avoid this rock tunnel,but I asked my husband to drive through the tunnel.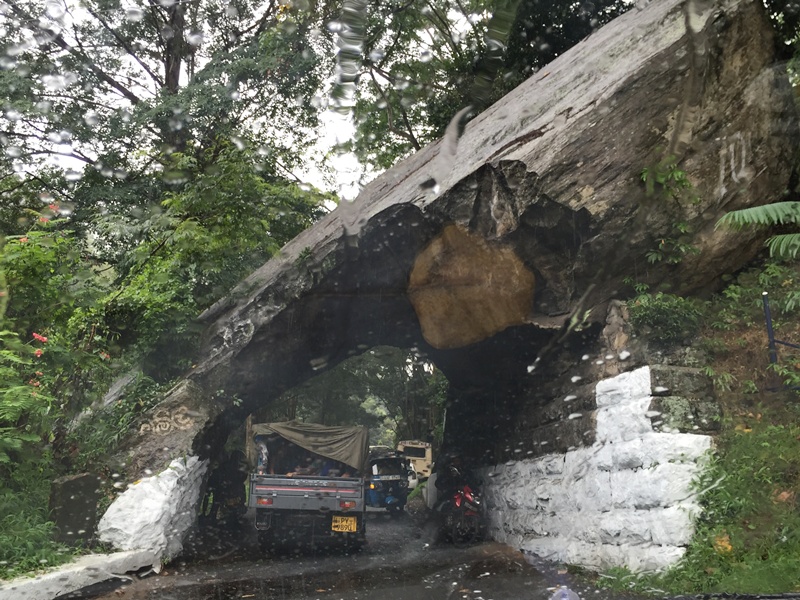 This Kadugannawa rock tunnel is one of the significant landmarks we find along the Colombo – Kandy main road. Constructed by British, it still remains as a historical icon and a landmark making another attraction to Kadugannawa.
After passing the rock tunnel we reached Kadugannawa town.Captain Dawson Tower is one of the major attractions in Kadugannawa town.The Dawson Tower is in memory of Captain Dawson who led the British team of engineers to construct the Colombo Kandy Road.
The next most highlighted place in Kadugannawa is 'Railway Station'. This time we saw an addition.It is 'National Railway Museum of Sri Lanka'.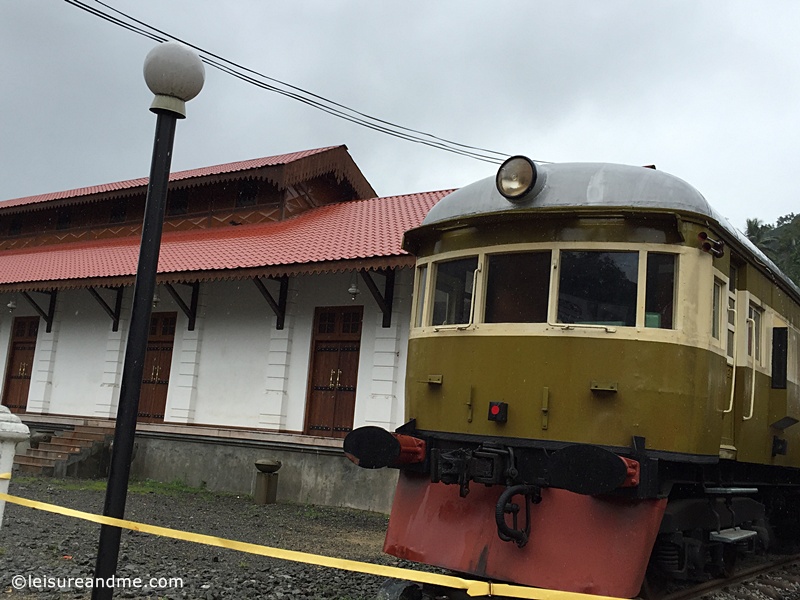 We didn't visit this newly opened railway museum,but we could see some of the train engines and wagons parked outside.I hope we will be able to visit the museum in another Sri Lankan holiday.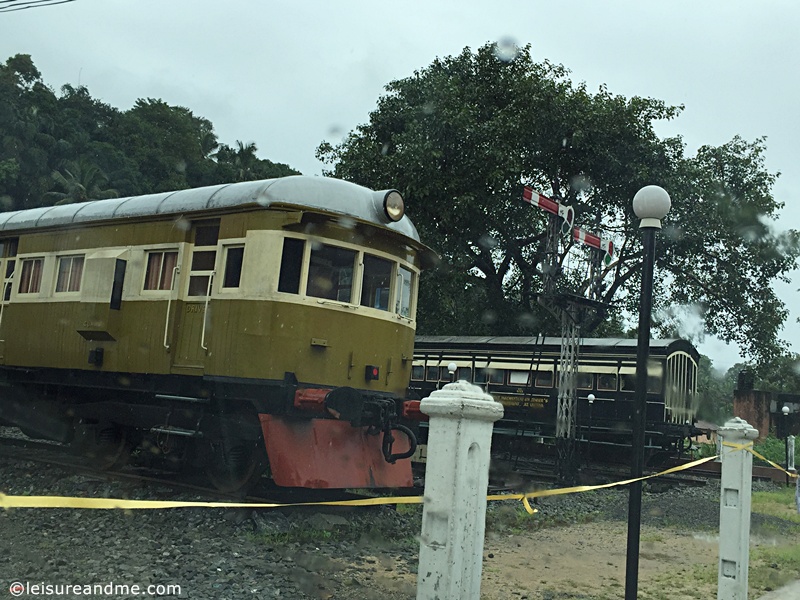 We had an exciting day although it was disturbed by the rain.It seems I have to write another post to share moments of Kadugannawa to Kandy road trip.This is not our first trip to Kandy.But still, a road trip to Kandy is more exciting and enjoyable.
I will share the other photos and details of the next stretch of this trip.Till then,I'd love to hear your comments about this trip.Please share your thoughts about Sri Lanka.
(Update: Read the next post about this Kandy Road trip)