Singapore Changi Airport is one of the best and awarded airports in the world. Really it is a beautiful place to spend some time and explore decorations.While Singapore Airlines is recognized as one of the best airlines in the world, Changi Airport is one of the best airports in the world.Therefore,I am happy to share this post about another day at this wonderful place.
Last weekend we visited Changi Airport again to send my mother back to Sri Lanka. She spent around 3 months here in Singapore with me and it was the day for her to leave. In our visit we noticed these beautiful celebration for SG50 which Singapore celebrated her 50th Birthday in August.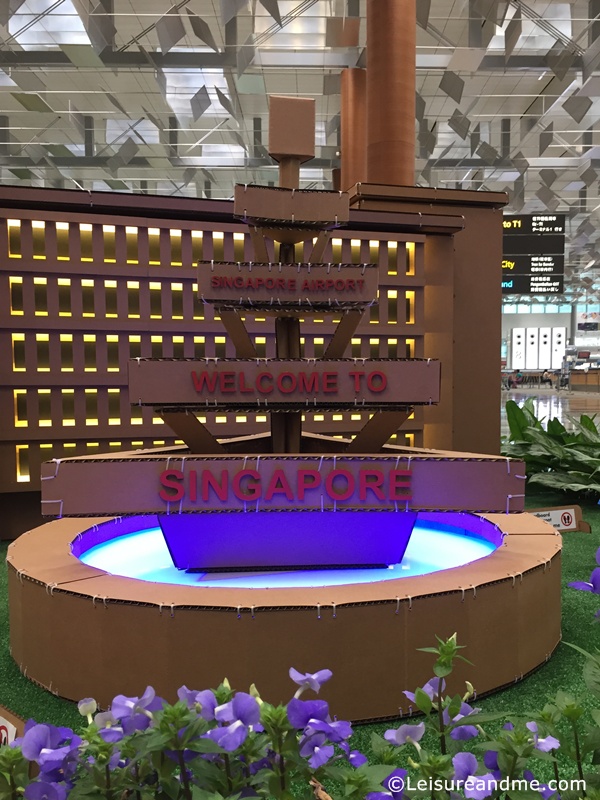 SG50 at Changi Airport
For SG50, Changi Airport presents 50 Home Spots that feature Singapore icons and aviation milestones. I didn't capture or visited all 50 Home Spots. Instead here are some of the Home Spots which we found at Terminal 3.
So,here we go with some of the captures from SG50 at Changi Airport
Home Spot #44-#49 Cardboard Exhibits
Among the 50 Home Spots , this is one of the amazing spot to view. We found really amazing cardboard models which represents important aviation related places.
#44- Old Race Course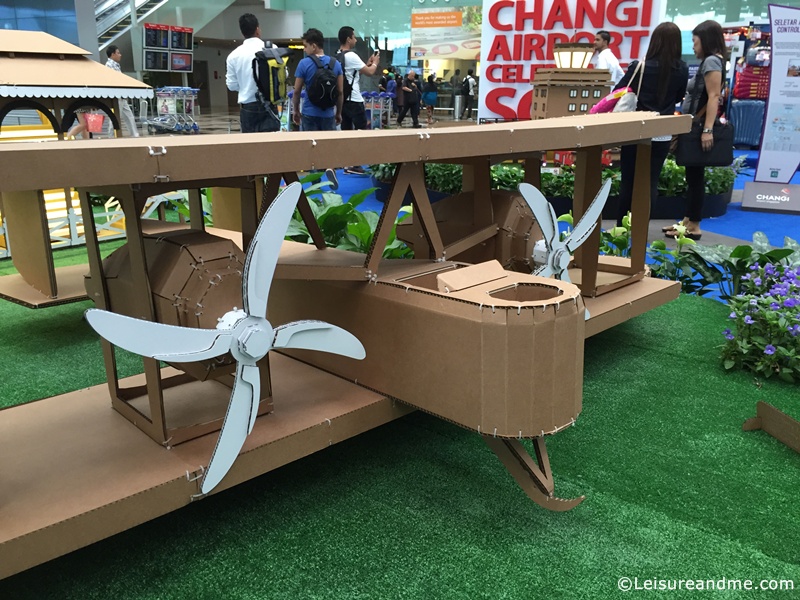 Bit of history:
Before Seletar airport commence its operations in 1930,the Race Course was the only landing ground available in Singapore.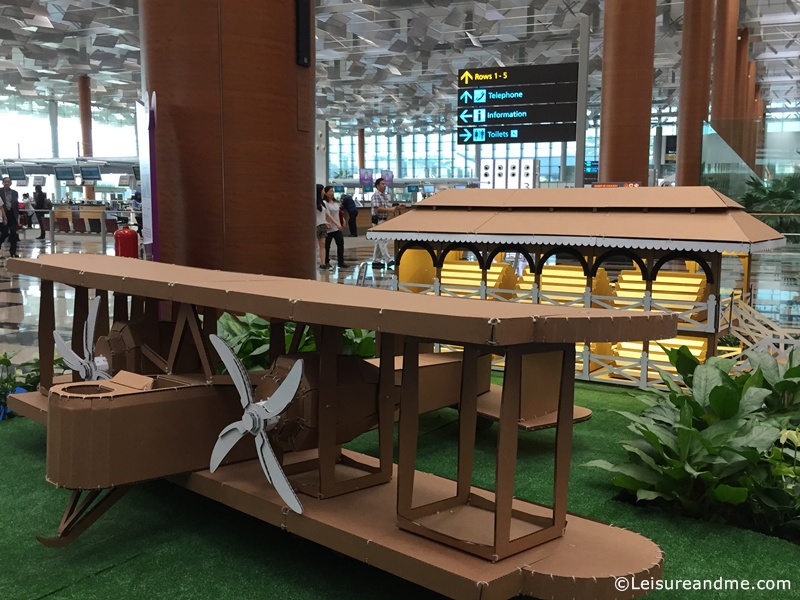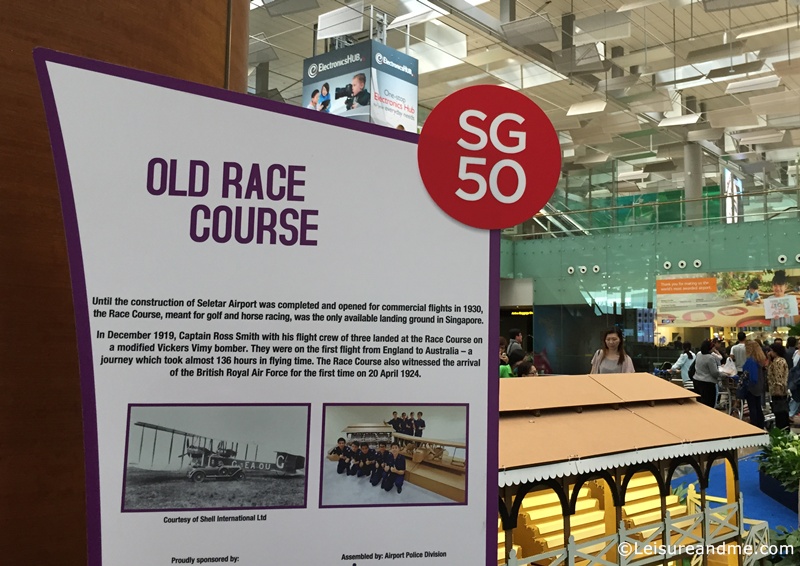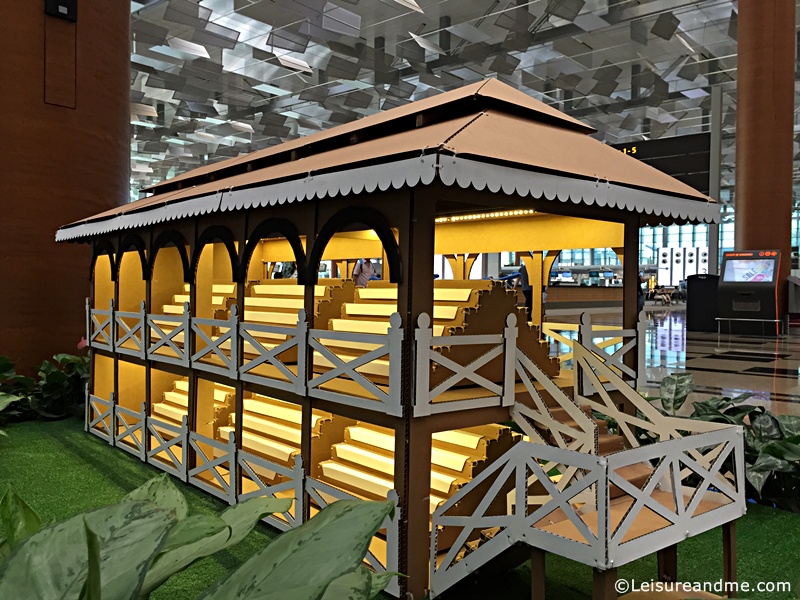 #45- Seletar Airport Control Tower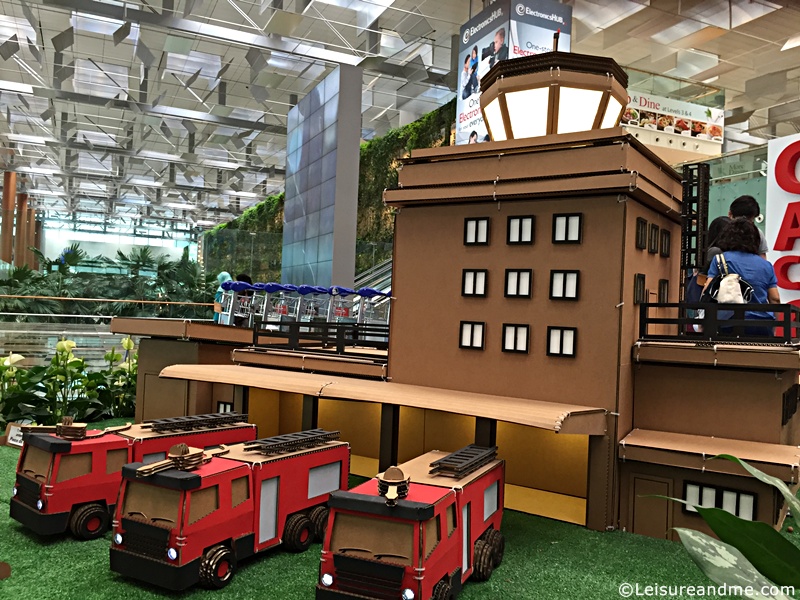 Bit of history:
Started operations as a British Royal Air Force air base in 1928, Seletar Airport Control Tower served as military airbase and as a commercial airport till 1937.In 1937, Kallang Airport is opened. Today, Seletar Airport serves as a place for business and general aviation, the maintenance, repair & overhaul (MRO) sector and training flights.
#46- Kallang Airport Control Tower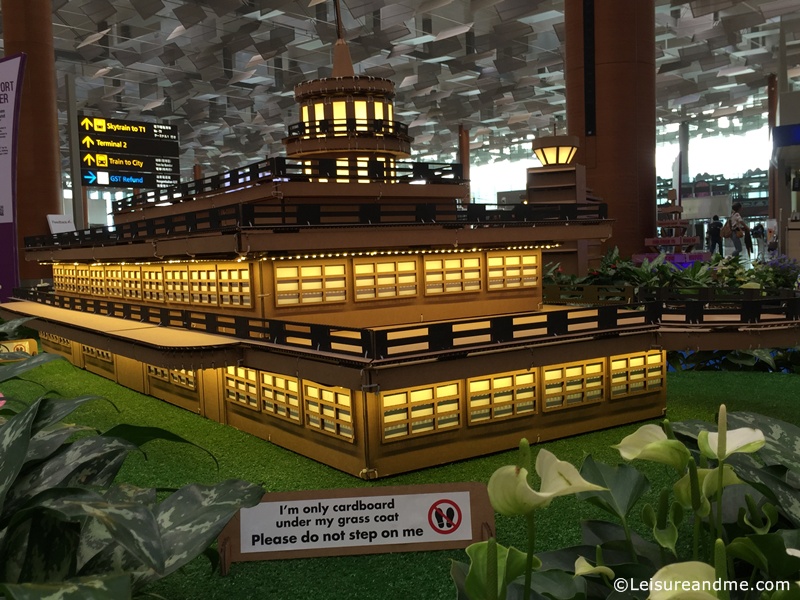 Bit of history:
The government decided to build a new civil airport in 1932 with the idea arisen in 1931.Idea proposed by Sir Cecil Clementi, the Governor of the Straits Settlements finally converted to a reality and this Kallang Airport was in operation from 1937-1955.
#47- Paya Lebar Airport Control Tower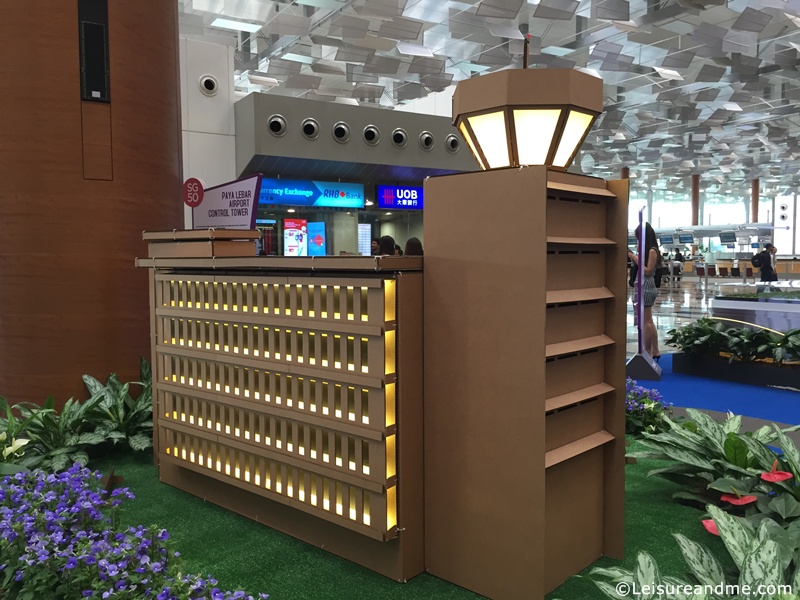 Bit of history:
Opened in 1955, Paya Lebar Airport was with the latest radio navigational aids and surveillance radar. This airport served as Singapore's commercial airport until it was converted into a military airbase. Until that it served 26 years and its operations were shifted to Changi Airport.(Current Airport)
Interesting fact: In 1972 Malaysia-Singapore Airlines split and formed Singapore Airlines and Malaysia Airlines.
#48- Changi Airport Control Tower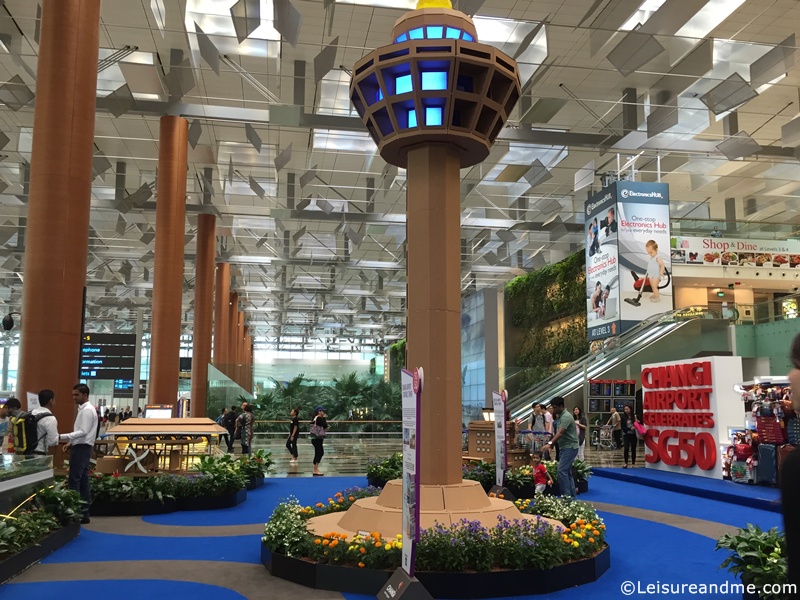 This is what we see when we head over to Changi Airport.This exhibit of Changi Airport Control Tower was so amazing and it really gave the feeling of home.(although Singapore is my second home)
#50-Luggage Wall of Greetings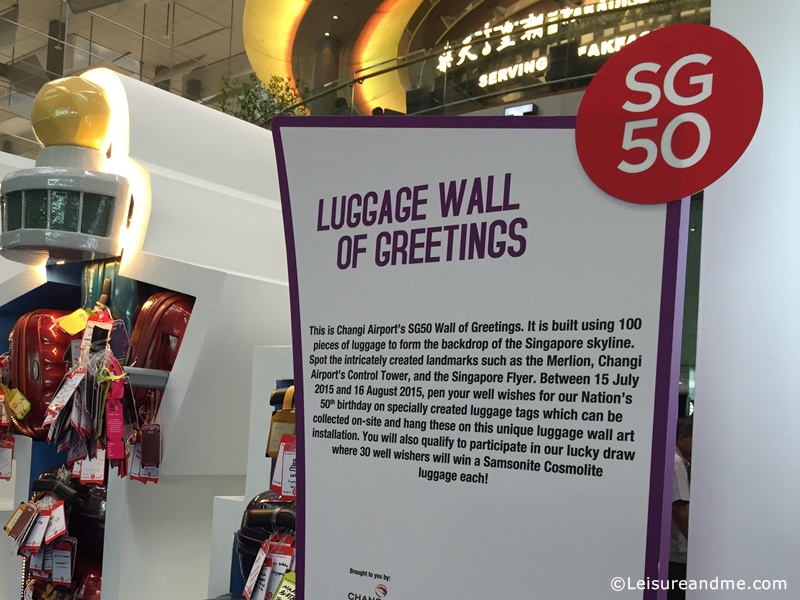 This is really interesting. This Luggage Wall of Greetings is built using 100 luggage pieces to form the Singapore skyline.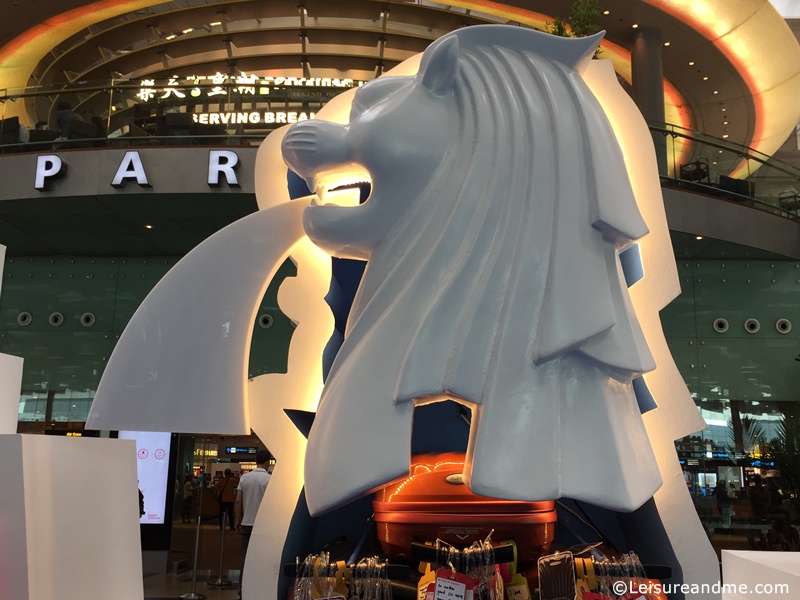 It also features the Singapore landmarks such as Merlion, Changi Airport's Control Tower, and the Singapore Flyer.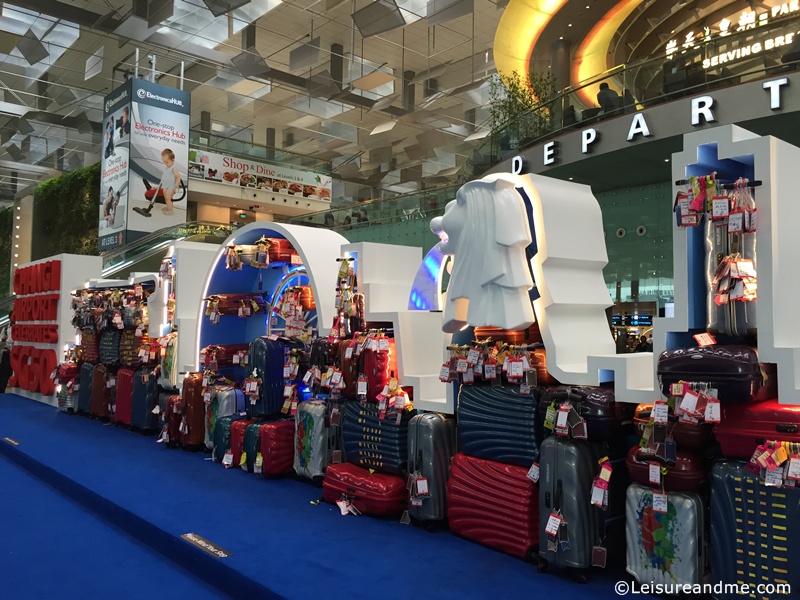 There are luggage tags which show well wishes from people around the world. This is so unique and a creative way to celebrate SG50.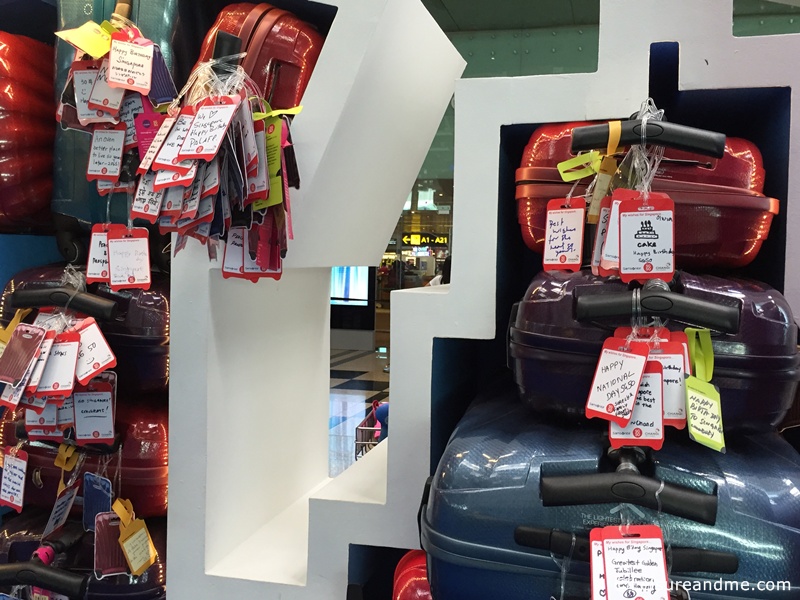 Can you read some of the well wishes from these tags?We found these as interesting way to celebrate SG50 at Changi Airport.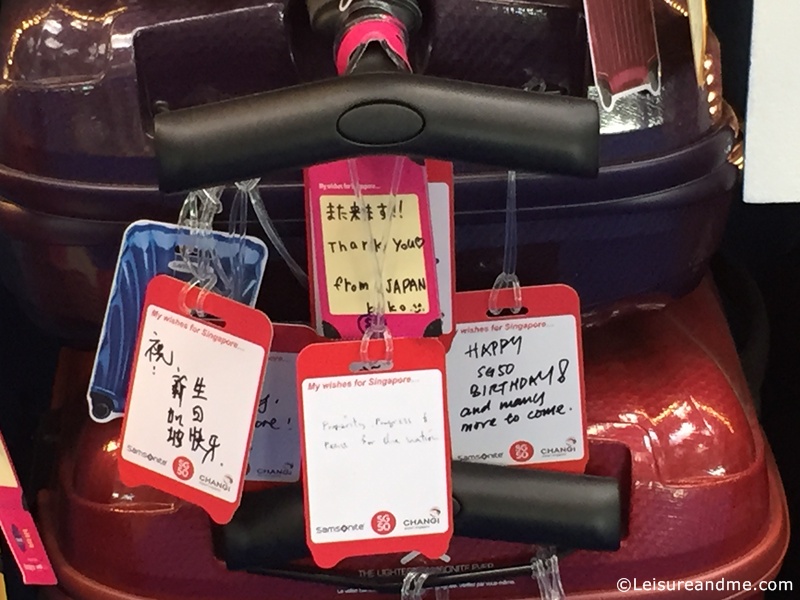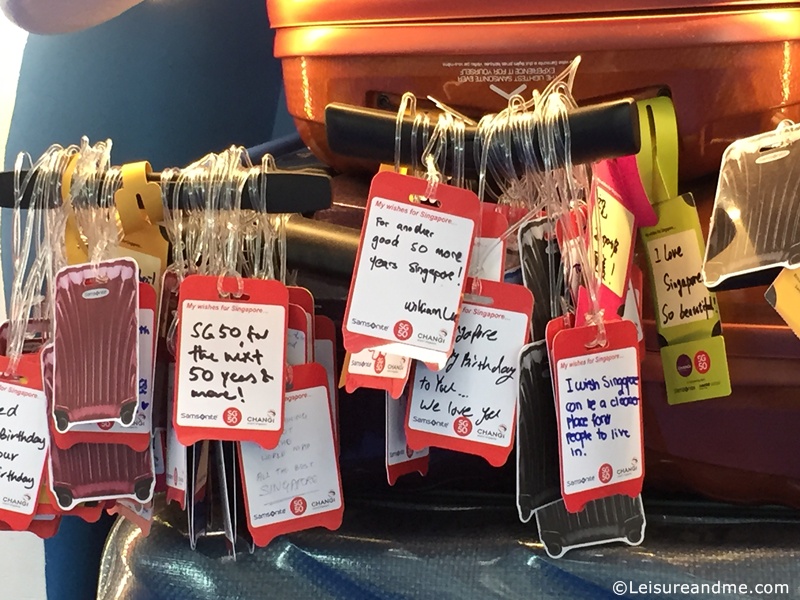 We had good time there at Changi Airport spotting some of these Home Spots.I feel lucky because we could still see these exhibits even after more than one month from SG50 celebrations.Read more information about Home Spots at Changi Airport from the Changi Airport website.
These days we are planning to visit Sri Lanka for a holiday.So,I am eagerly waiting to capture some other home spots from Terminal 3. Hope we will have some time to spend at the Changi Airport.
So,how about your week?Do you have any photo story?