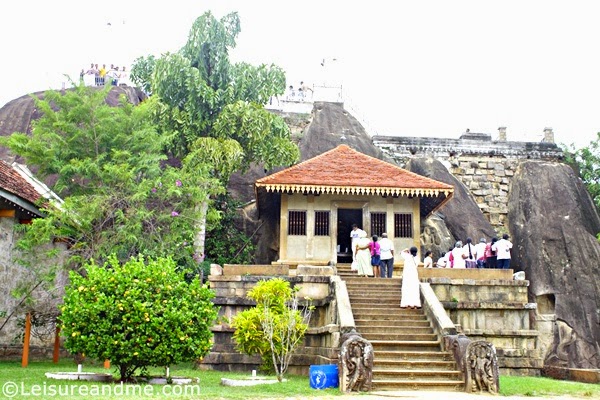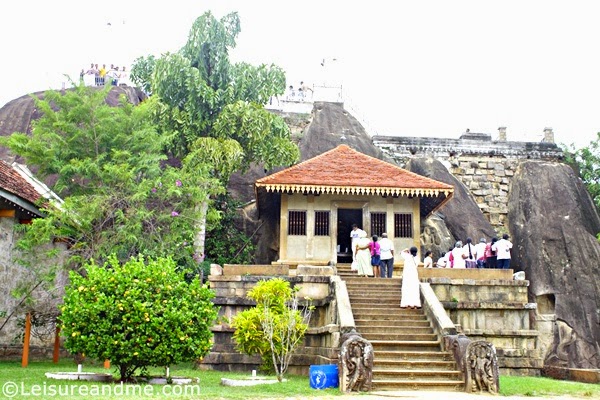 Isurumuniya Temple-Front view
Throughout this year I shared photos of some places we visited in Sri Lanka, Anuradhapura. It is almost few days left for the New Year 2015! Before ending this year, I want to share photos of another ancient site we visited. It is Isurumuniya temple.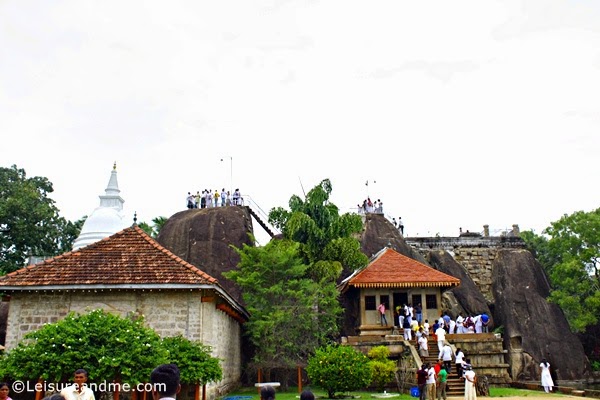 Front view of Isurumuniya Temple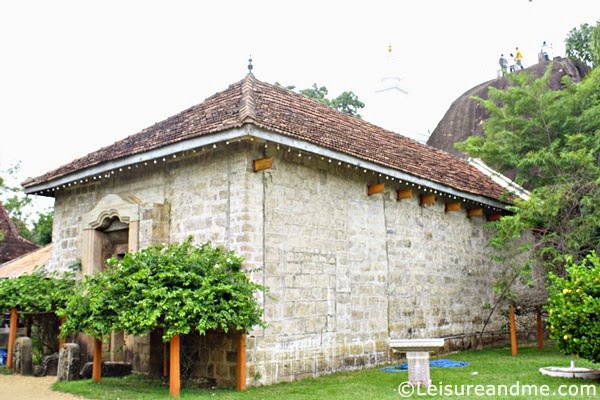 Although Isurumuniya temple is famous for the 'Isurumuniya Lovers' sculpture, I simply like the view of this temple. For me this temple is different from the other places I have visited in Anuradhapura. If you noticed, the stupa (pagoda) is smaller than most
other stupas in Anuradhapura
. Also this is a rock temple and I simply attract to this calm place.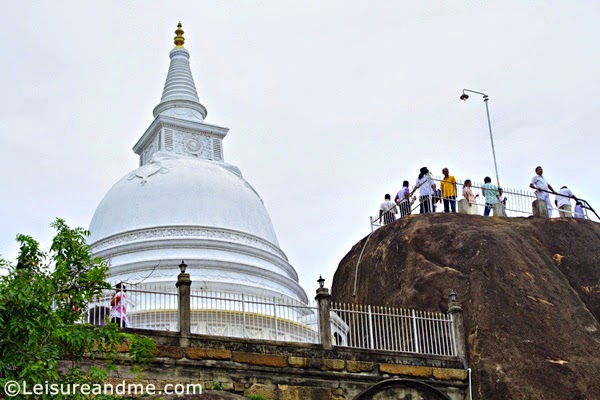 Stupa of the Temple
As per the records, this temple is built by king Devanampiyathissa .The front view of this temple is really beautiful and there is a pond in one side of it. This pond is also known as elephant pond and there is a carving of elephant in one side.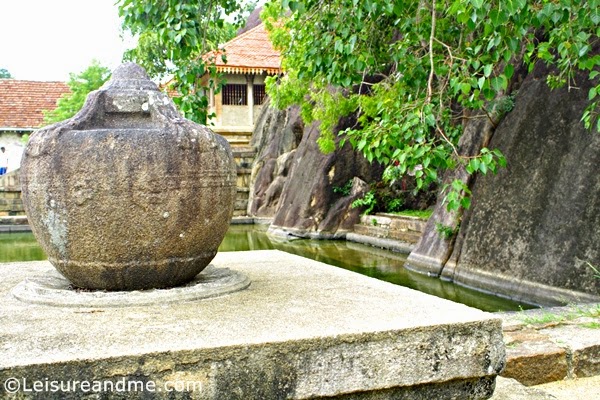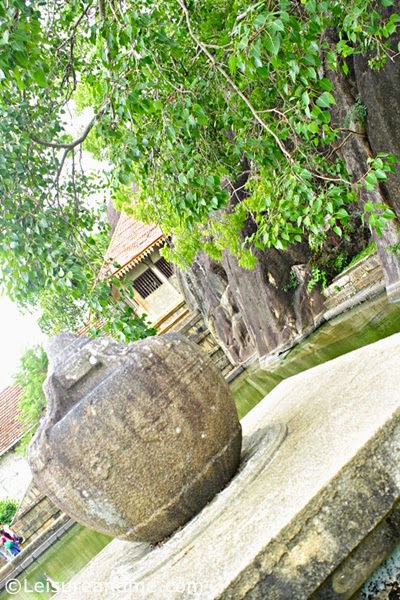 Can you see the elephant carving?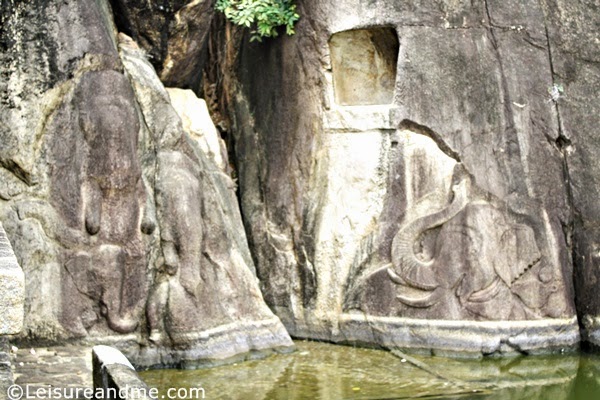 The pond of the Isurumuniya temple
Below is another stone carving we could see near the pond.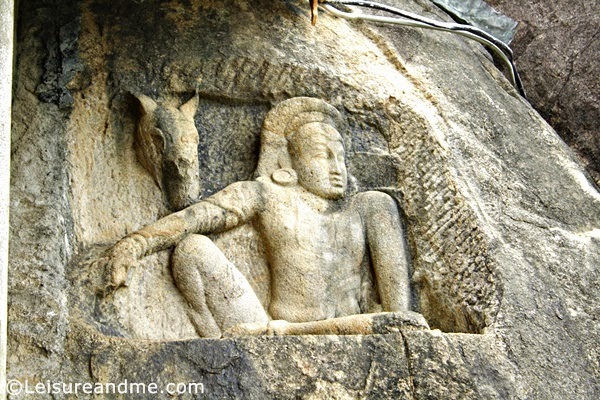 After we entered into the temple, we felt relaxed. It was windy and surrounding atmosphere was perfect for us to unwind. We spent some time near the Bodhi tree. As Buddhists, we also followed our offerings and worshiped to Lord Buddha.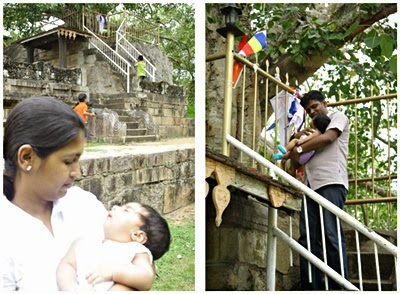 After spending some time inside the temple, we visited the Archeological museum which is also in the same temple, but it houses separately in another building.Though I say I that we spent around 2 hours in this sacred place,actually 2 hours is not enough to explore the surrounding area.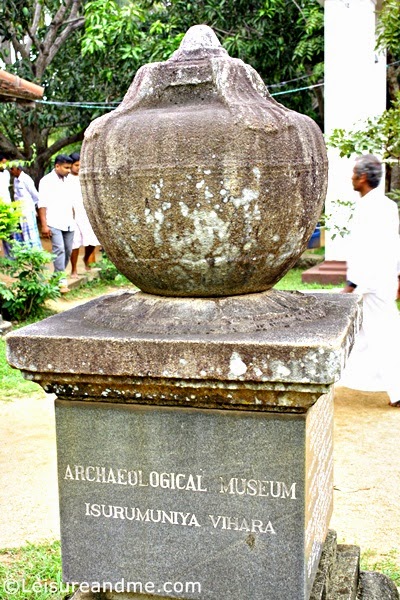 We had the chance to see some of the ancient sculptures and those showed the talents of the people who carved these sculptures and carvings on stones.
After getting the permission from the government officer who was in this Archeological museum, I could capture few of the ancient carvings and sculptures which were displayed inside the museum.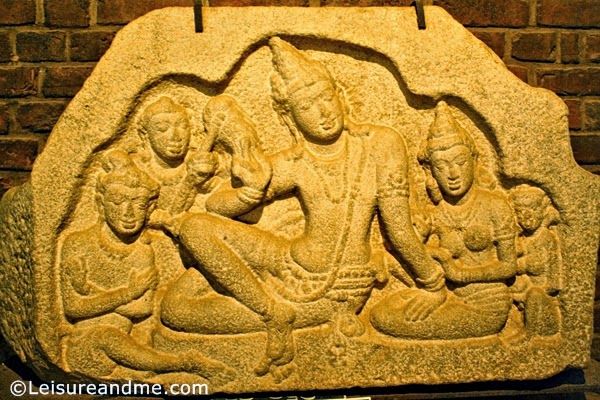 The above carving is a display of  'Royal Family'.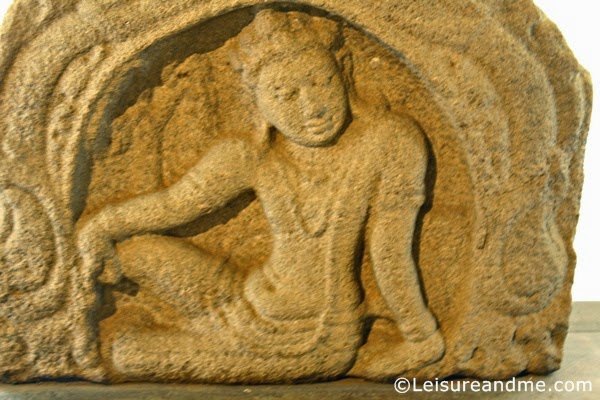 Below stone carving is named as 'Kinnara'.(Kinduru Rangum)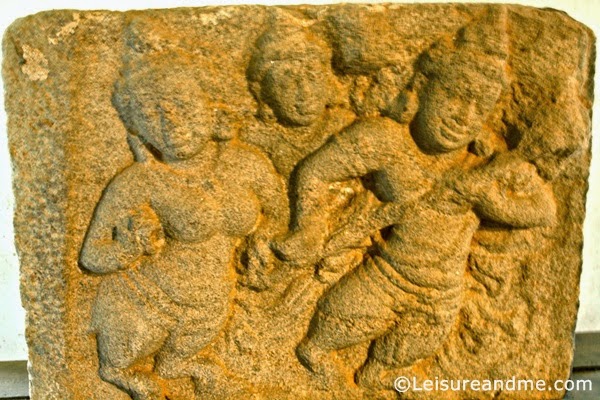 After having a close look to different sculptures,finally we found the 'Isurumuniya Lovers' stone carving.This is a famous stone carving and this temple is more popular due to this carving.It is believed/and said that this couple can be the son of king Dutugamunu and his lover Asokamala.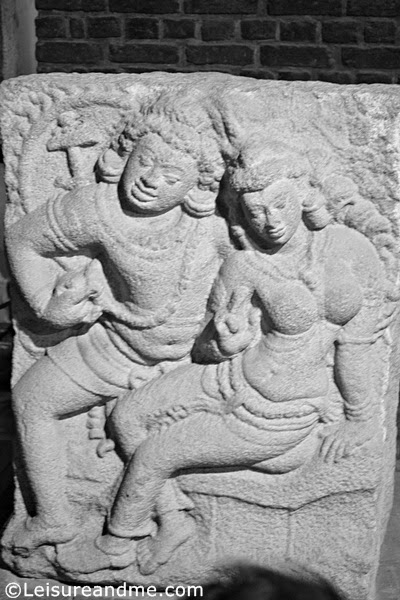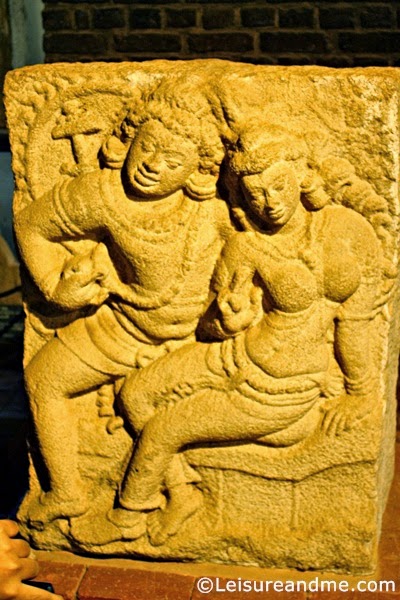 Below is another stone sculpture of a lion.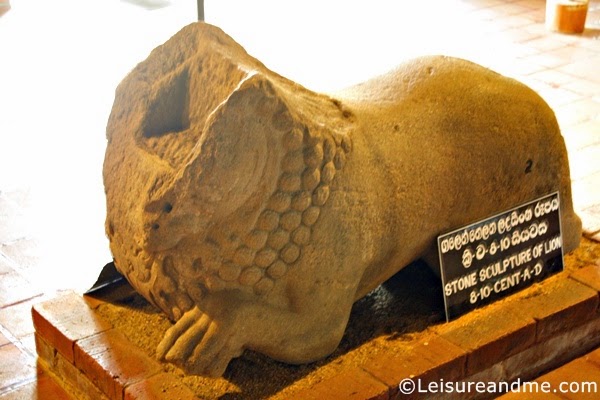 Below carving is called as 'Vamana rupa'.This is a carving which we can see in most of the temples.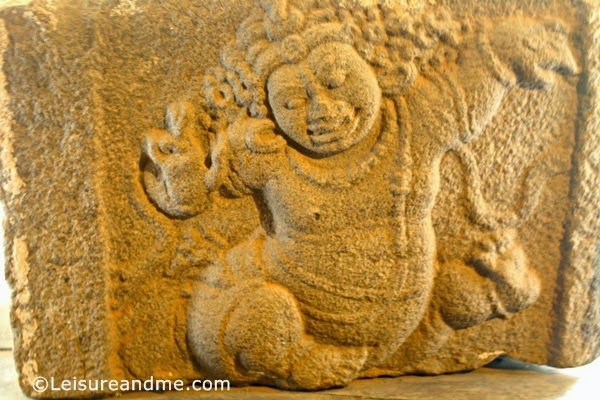 Actually 2 hours was not enough for us.I really admire this temple in my each visit.If I visit Anuradhapura again,I'll definitely visit this temple again and will explore other attractions in nearby area.
After spending some time and when we were ready to start our day trip again,we headed over to Samadhi Pilimaya.Then,my next post will be about Samadhi Pilimaya although I have shared some photos earlier.
Save