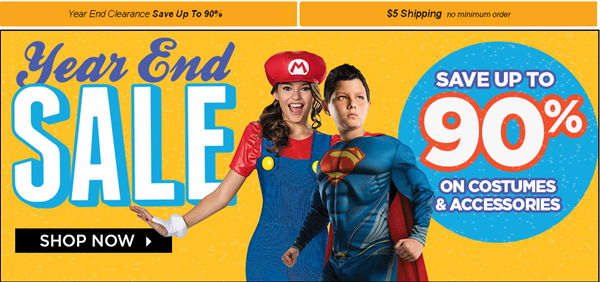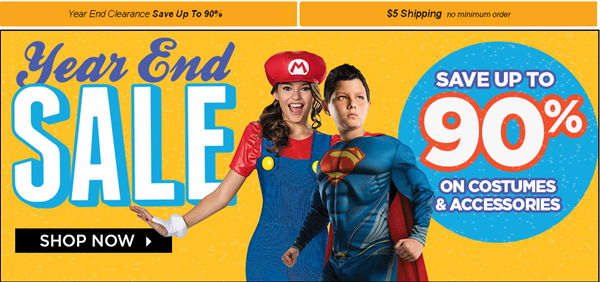 Here is a great deal for you all!
Buy Costumes has a HUGE Clearance sale! Prices start as low as $0.97.Also shoppers can get $5 flat shipping and no minimum order. Sounds great, right?
So why wait? Now, it is the time for you to take advantage of the BuyCostumes yearend sale prices!
Year end sale – save up to 90% at BuyCostumes
Starts: 12/29/2014
Ends: 12/31/2014

If you don't believe, here are some captures of the sale items.

Can you believe that some items are below $4.99.Below are some of the items for sale below $4.99!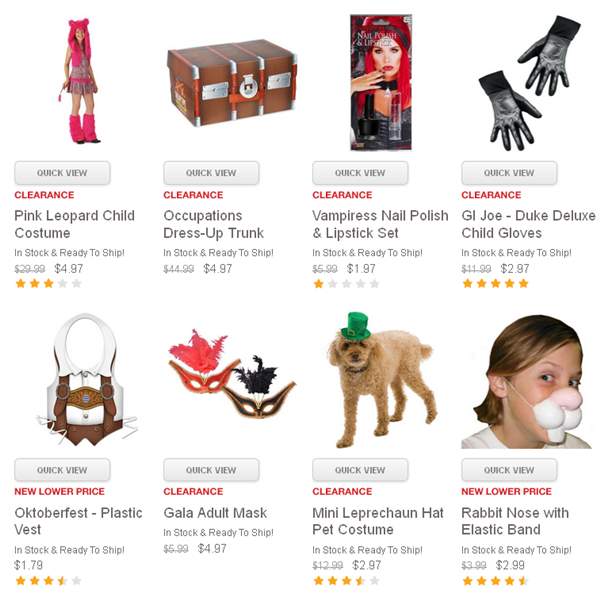 If you look for bargains,don't miss this chance.
Year end sale – save up to 90% at BuyCostumes
Starts: 12/29/2014
Ends: 12/31/2014