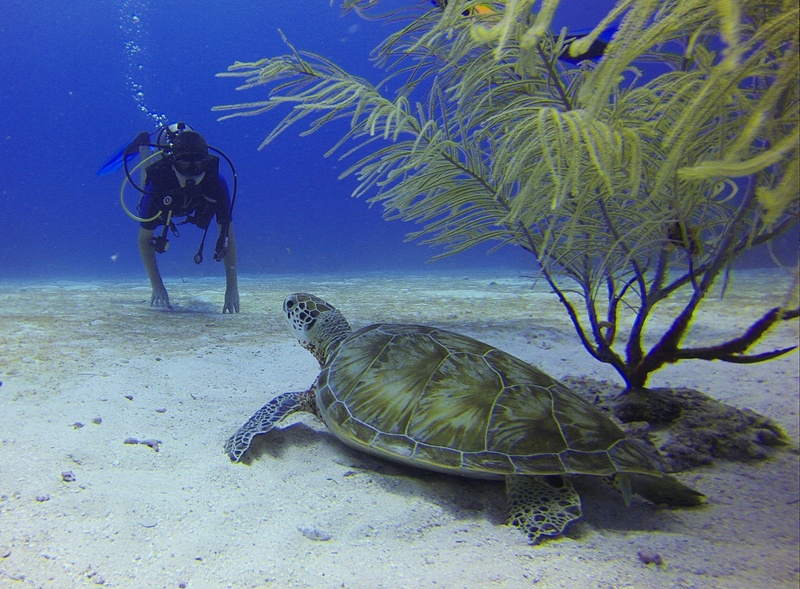 Bored with your mundane 9 to 5 office job? Can't face another monotonous night shift at the local factory? Had enough of the 2 hour commute to and from work? Do you want to ignite your life, do something you enjoy that you are passionate about, and get paid for it while living in paradise?
Why not come to Thailand and become a PADI Dive Instructor and change your life!
The PADI Instructor Development Course is the scuba diving industry's number one Instructor course and your gateway to a Lifestyle change you will not regret!
Here are 7 cool facts about completing your PADI Dive Instructor Course in Thailand.Also read these 3 S's of choosing Scuba Diving Gear.
1. The Weather
The tropical climate enjoyed in Thailand almost year round provides a great backdrop for anyone enthusiastic about completing some serious scuba diving training, spending time in the country and indulging the Thai experience.
Crystal clear warm waters, illuminated by strikingly colourful coral reefs and an abundance of marine life provides a comfortable and relaxed environment in which you can train to become a PADI Dive Instructor in Thailand.
2. The training Facilities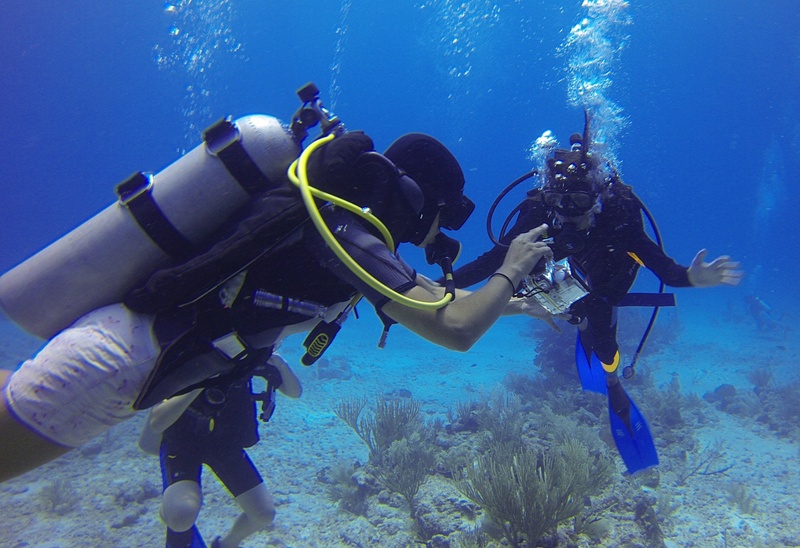 Outdoor, specifically designed training pools, AC classrooms and easy and quick access to ideal IDC scuba training sites via dedicated IDC dive boats, makes the logistics and organisation of conducting an IDC in Thailand straight forward.
This enhances the learning experience and creates an atmosphere conducive to learning. And all of this, located in the middle of a popular and hugely successful dive centre such as IDC Koh Tao, provides the perfect surroundings to benefit the early career of any budding PADI Dive Instructor.
3. Thai Food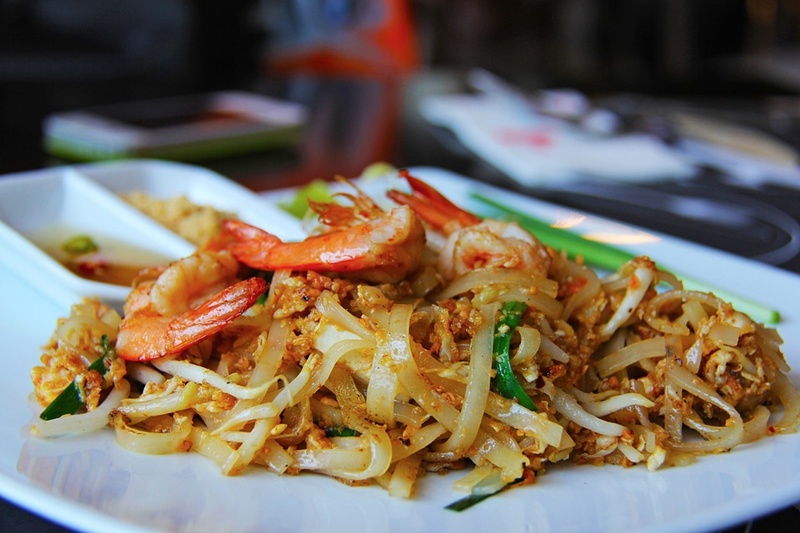 The tantalizing tastes, exotic flavours and fragrances of the curries, noodle dishes, papaya salads, stir fries, soups and rice dishes has turned Thai food into a popular cuisine around the world.
Known for being spicy, Thai food mixes sweet and sour, salty, bitter and spicy with a subtle blend of all 5 on main dishes. A cuisine to suit all moods at all times of day a superb addition to an already cool list of reasons why you should become a PADI Dive Instructor in Thailand
4. The Quality of training
Home to the world's most experienced and successful PADI Course Directors you will find yourself in safe hands with regards to the level of education and training you receive during your PADI Dive Instructor course in Thailand.
A highly competitive market, you are spoilt for choice when it comes to the high standard offered on the Instructor training programs in Thailand.
5. Diving industry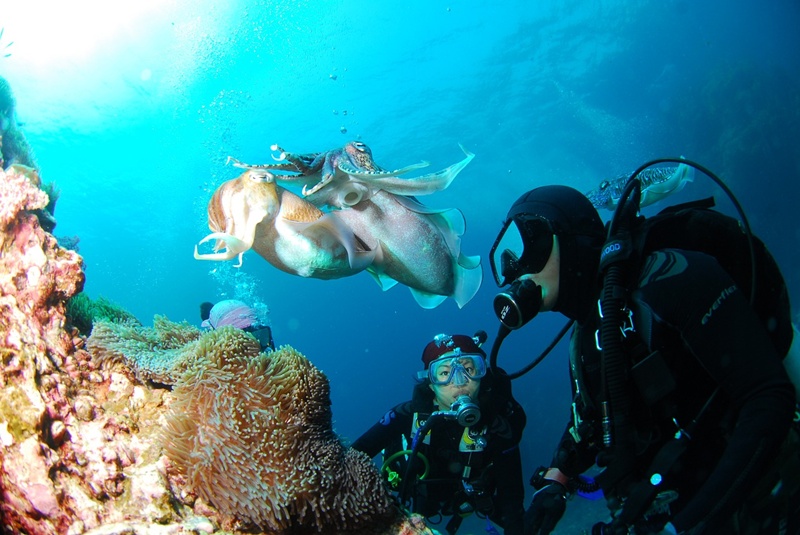 The most popular scuba diving training destination in the world for non-divers and divers alike to train.
Thailand's diving businesses are vibrant and at the forefront of the world scuba diving industry for training, education, business and customer service.
Thailand boasts some of the world's most successful dive operations as well as some of diving's most popular dive spots and is not just a one visit destination, as many divers return to continue their education.
This is testament to the high quality of training and service Thailand's scuba diving industry provides.
Submerging yourself into this environment during your PADI Dive instructor course in Thailand is invaluable experience for candidates serious about the career and lifestyle change becoming a PADI Dive Instructor can provide.
6. The Prospects
Jobs, jobs, jobs! With 25 million tourists from all over the world visiting the Kingdom of Thailand annually there is plenty of potential and growth yet to come in the Thailand diving industry with new opportunities arising all the time.
Training to become a Dive Instructor in Thailand gives you a head start, offering you network opportunities before you become an Instructor that may prove important when looking for employment after the course.
7. The Personal Development
The culture, the people, the training, the relationships. Completing your PADI Dive Instructor Course in Thailand, in a multi-national training environment, working alongside colleagues from all over the world.
There are many opportunities to meet new people, learn to manage cultural differences and build personal relationships with people from all over the world.
The comradeship that divers share is unique. Submerse yourself in the scuba lifestyle and reap the unique rewards it brings. The experience you gain and personal development you achieve is invaluable.