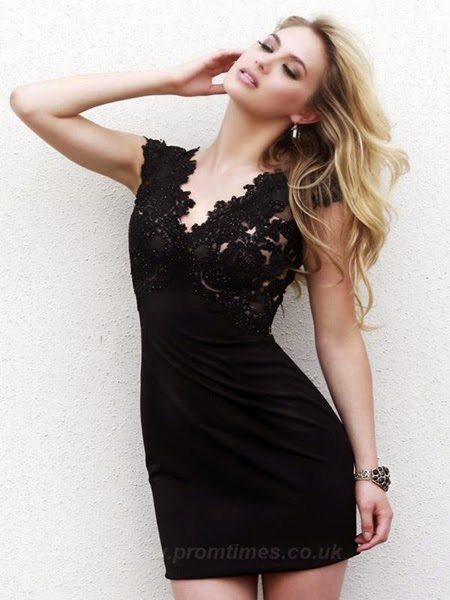 Are you looking for a place to buy a beautiful cocktail dress for your next party? It is the beginning of 2015 and holiday season was just ended. But, now it is time to prepare for the Valentine's Day and other events coming up. But, for fashion junkies, dress is always a main consideration.
However, how to find and buy stunning dresses for any party? If you know some tips, then you can find a gorgeous looking party dress for an affordable price. Online stores play a major role as they own a huge collection of dresses for any choice. The most interesting thing for me is, it is convenient to do online shopping while sitting in front of the computer. On the other way, most of these shops offer a large collection of dresses with different designs and they even offer affordable rates which you can't believe
sometimes.
PromTimes.co.uk is an online shop I found recently which they offer party dresses for any special occasion. Today I am going to share some details of cocktail dresses,how to pick a cocktail dress and some of my favourite cocktail dresses selected from PromTimes.co.uk. Although women wear cocktail dresses, for a cocktail party, you can still wear them to other special occasions like semi-formal or prom. However,you need to select it wisely.If you select it wisely, of course you can wear a cocktail dress for another special occasion too.But selecting a Cocktail dress can be tricky sometimes. You need to have a better knowledge about yourself and your body .Not only that. It is important that you consider the current trends.
Here are few important tips to keep in mind when you select a cocktail dress for a party.
Tip #1- Pay attention to material.Usually cocktail dresses are of silk,satin or chiffon.If the material is comfortable and light weight,then you will feel comfortable in your cocktail dress at the party.
Don't worry! With PromTimes, they offer cocktail prom dresses with lightweight and comfortable material.Below I shared some of my favourite designs I selected from PromTimes. They are perfect cocktail dresses with elegant designs.
Tip #2- Pay attention for the colour you choose.Although a little black dress is a popular cocktail dress,you can still select different colours for your next event. However, it is nice if you pay attention when choosing the color of your cocktail dress.
During the summer season you can go with designs associated with summer.
For example: floral prints, light pink, sky blue, pale green, yellow look good during this time.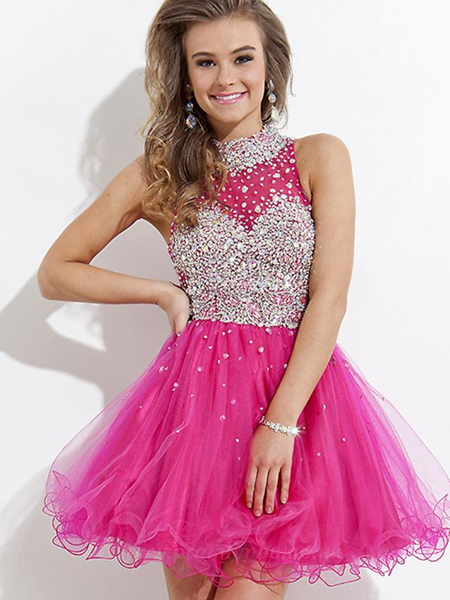 High Neck Sleeveless Short/Mini Prom/CocktailDress
Cocktail dresses, found from PromTimes is custom made of lightweight and comfortable material.Usually those are suit for any special occasion.
For a cocktail during winter you can select gray, crimson, black, dark brown or dark blue cocktail dresses.
Here are some elegant designs from Promtimes which you can select for winter.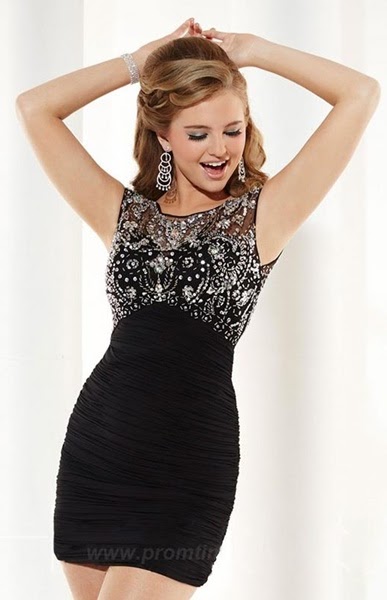 Scoop Short Mini Black Prom/Cocktail Dress
This is important. Because a dress which is too low or  too tight could be disastrous. Why don't you go with a custom made dress which is specially made for you? With PromTimes, you can order your selected design to custom made for you. Only you need to do is just submit your correct measurements by filling the form they provide with each design.
Always remember to match accessories with your cocktail dress by using flattering jewelry, beautiful handbags and the shoes.
Now with these tips in mind, have a look into the collection of cocktail dresses offered by PromTimes.co.uk,I am sure you'll be able to find a gorgeous dress for your next event.