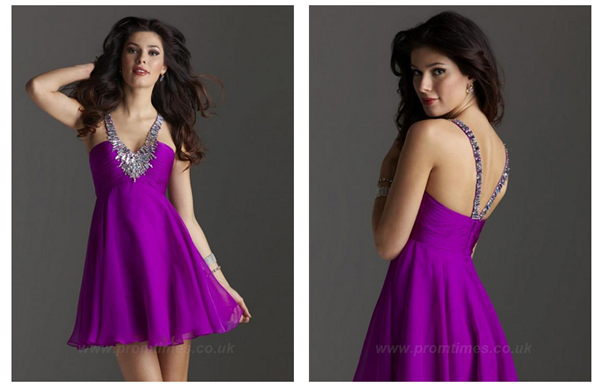 Are you looking for a Prom Dress for your next party or prom night? Let me suggest some elegant designs for an affordable price. Today I am going to introduce a place where you can buy beautiful, elegant and stunning prom dresses for affordable price. Be it a long dress or a short dress or even with a latest fashion trend in your mind, I am sure you'll be able to select a Prom dress to make you look stunning. Please have a look into Promtimes.co.uk, where you can find a vast collection of prom dresses with different designs to suit with any lady.

Their collection includes various designs and various colours including bridesmaid dresses, Evening dresses and prom dresses. One special thing to mention about this online store is that most of the dresses are priced under €100.
Before you visit PromTimes.co.uk, do you like to see what are my favourite prom dresses from their collection?
Without any doubt, this is one of my favourite prom dresses from their collection.
This custom made dress is offered in many different colours. But I love it in this colour as shown in picture. The fabric of this occasion dress is lightweight and hence it is comfortable. What I like the most is its design with stones/beads.
Who likes pink? If you like pink, then don't worry. They have a good collection of pink prom dresses which includes different shades of pink. Also I could see long prom dresses and short prom dresses too.
Below is a short prom dress which I found beautiful.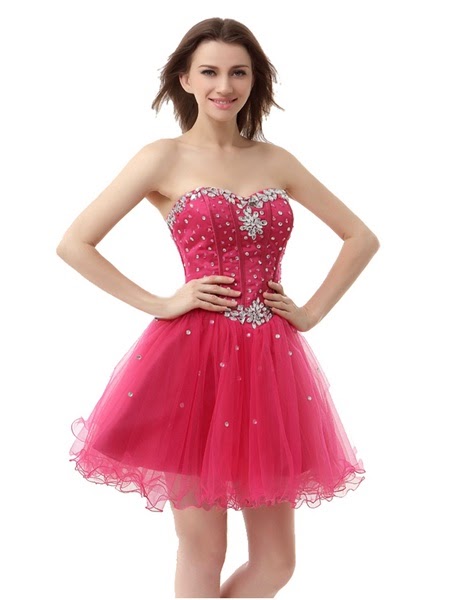 Pink is pretty for any young girl and also for any skin complexion. Therefore, if you are thinking of the colour of your next prom dress, can I suggest a Pink prom dress? Try to match accessories with your pink prom dress for a gorgeous look.
Check details of above A-line Sweetheart Sleeveless Short/Mini Fuchsia Tulle Prom Dress and find more other prom dresses from their website.
Are you struggling with your mind thinking which suit better for you? A short prom dress or a long prom dress? Don't worry. PromTimes offer a huge collection of long prom dresses which you can select a better dress with your personal preferences.
Below are some suggestions from me.You can find more long prom dresses from their collection.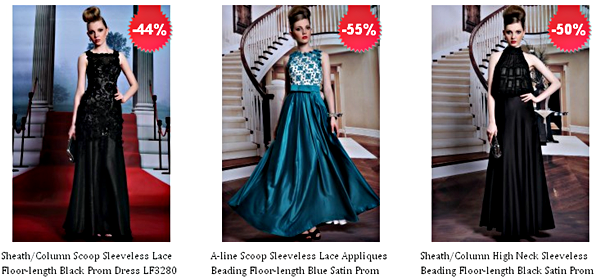 These days they offer huge discounts for some of their dresses; some are discounted more than 50% from the original price. If you are in a budget, this is the time to grab a stunning dress for a lower price.
Here are some other reasons for you to buy a prom dress from Promtimes.co.uk
Other than the huge collection of gorgeous prom dresses,
-They offer customer service which you can check order status, Track or Modify order & more.
-You can read customer reviews before you buy. Most dresses are reviewed by customers.
-They offer worldwide shipping.
-You can select your preferred colour from their offered colour scheme.
-You can select a size or you also are able to order a custom made prom dress by giving your measurements.
-They offer huge discounts and offers.So you can grab that to buy a prom dress for an affordable price.
Have a look into PromTimes.co.uk for more designs. I am sure you'll find a stunning dress for your next party.
Happy shopping!