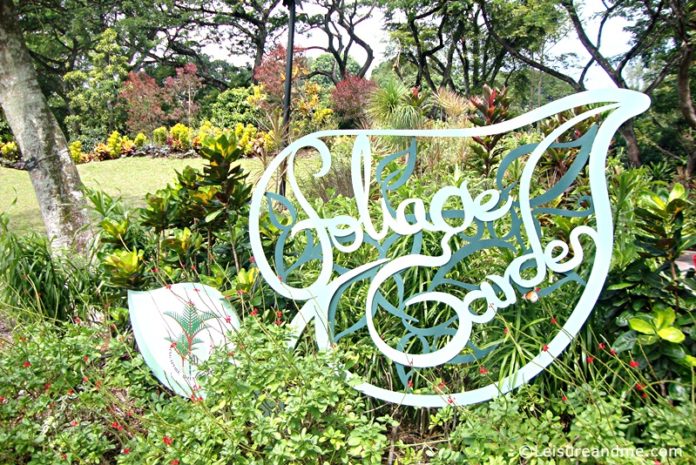 Foliage Garden is the next mini garden we visited in our recent visit to Singapore Botanic Gardens. We entered to the Botanic Gardens from the Bukit Timah Core entrance. Therefore, we could see this foliage garden just after spending our time at Jacob Balla Children's Garden.
This foliage garden is a theme garden which highlights the beauty of the leaves. At the entrance we noticed its large motif signboard which features a leaf.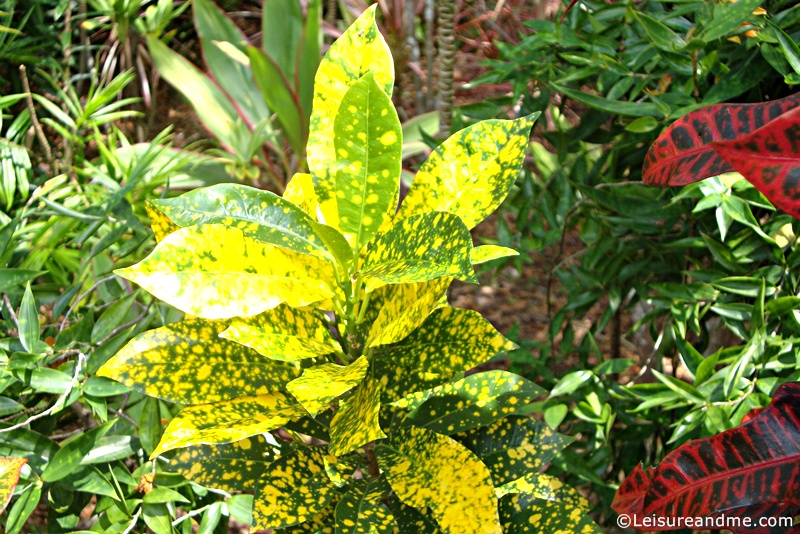 This garden is a place to feature a collection of old school plants like Dracaena, Cordyline and some other beautiful leafy plants which were popular in the 1970s to1980s.I was amazed by seen those plants here in Singapore, because even in Sri Lanka these plants were popular in landscaping and home garden during 1980s.So, it was a great moment to remind some old memories.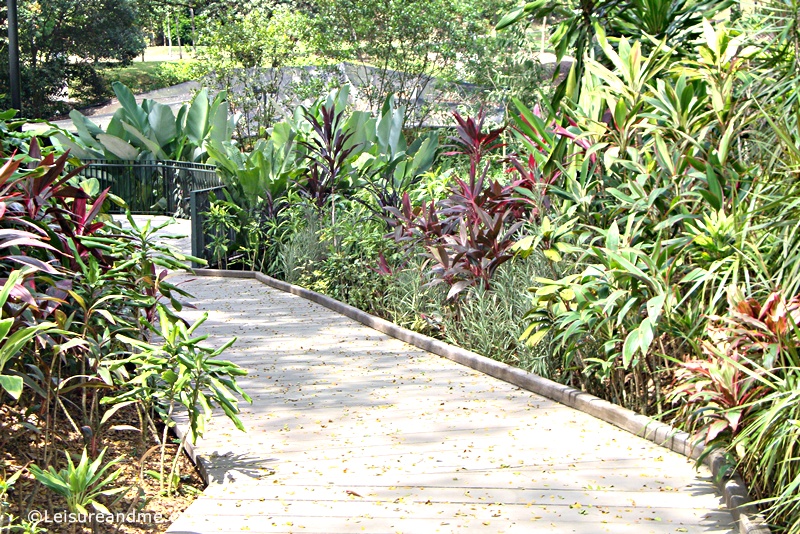 With beautiful paths created with landscape details, this garden gave us an amazing experience with lot of different leafy plants. At the entrance, it was colorful croton plants. When we walked inside the garden, we noticed different plants with beautiful leaves which feature different colours and textures.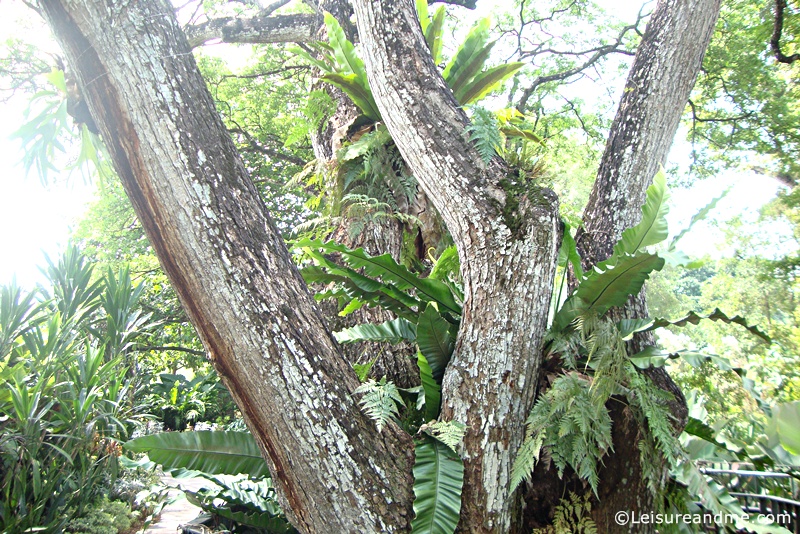 We could see different plants with flowers.And some of the plants are with beautiful leaves with different designs.Below is a flower of a ginger species which I have seen red flowers before.This is the first time I noticed this yellowish colour flowers.
At one side of the garden,there were tropical pitcher plants,but I don't have a capture to feature here.Below is another interesting plant I captured.The leaves are with thorns,but the flower is very attractive.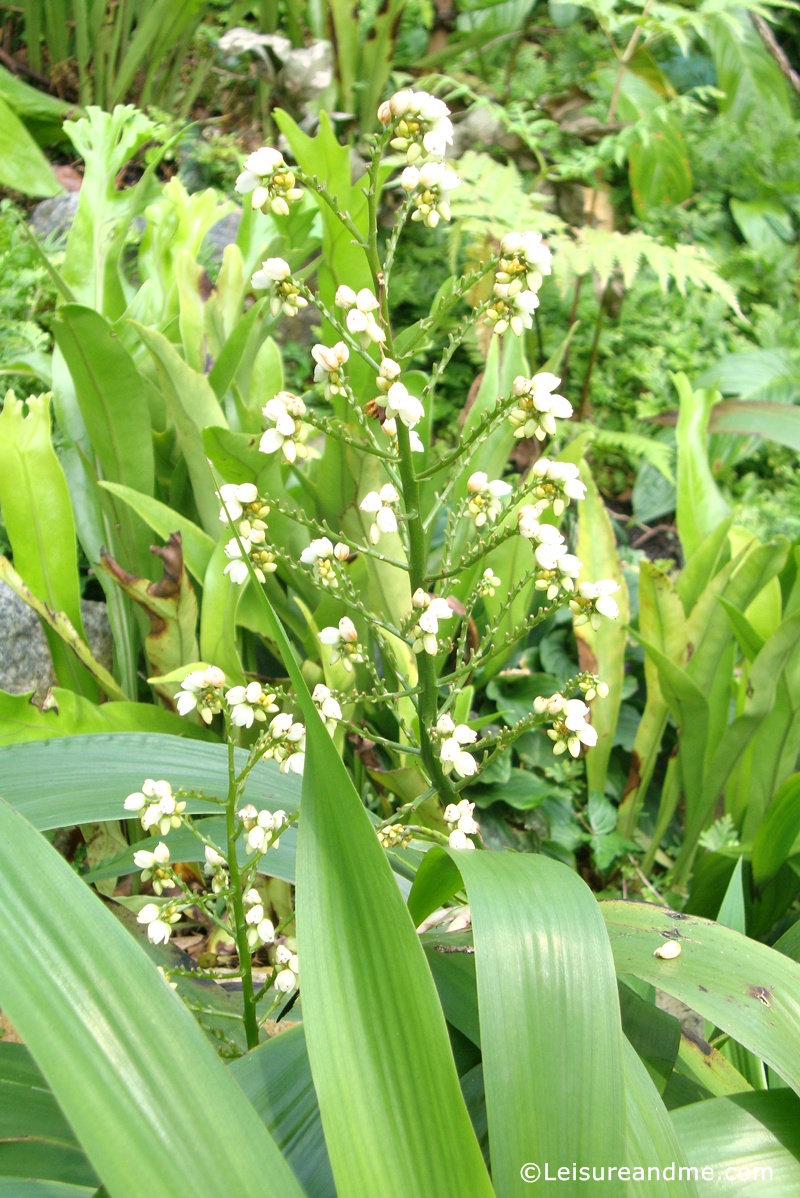 There is a water feature inside which visitors are able to see some water plants.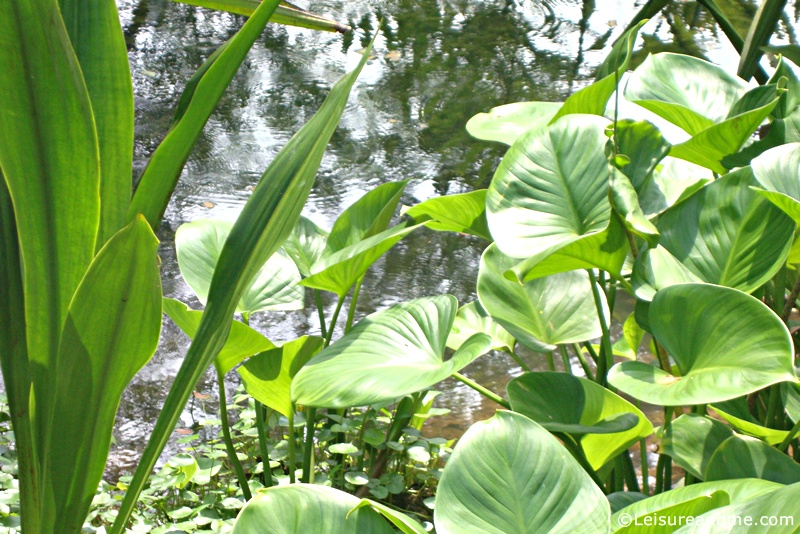 And here are some beautiful designs of leaves.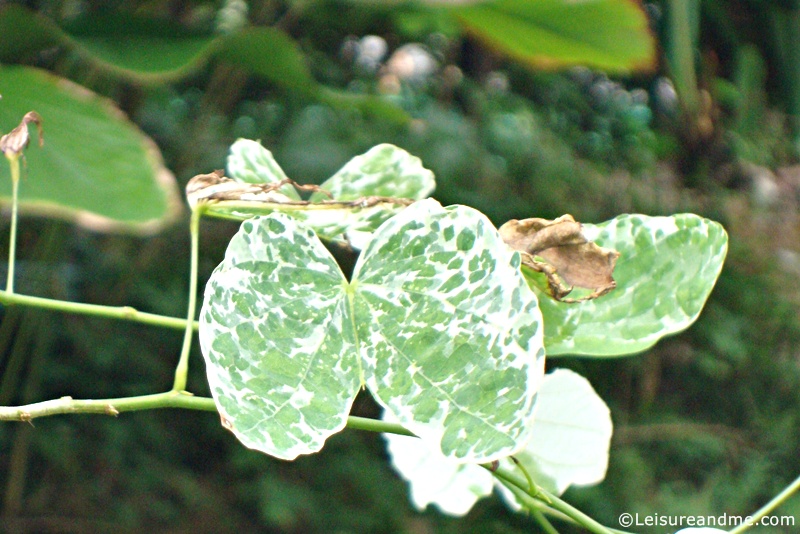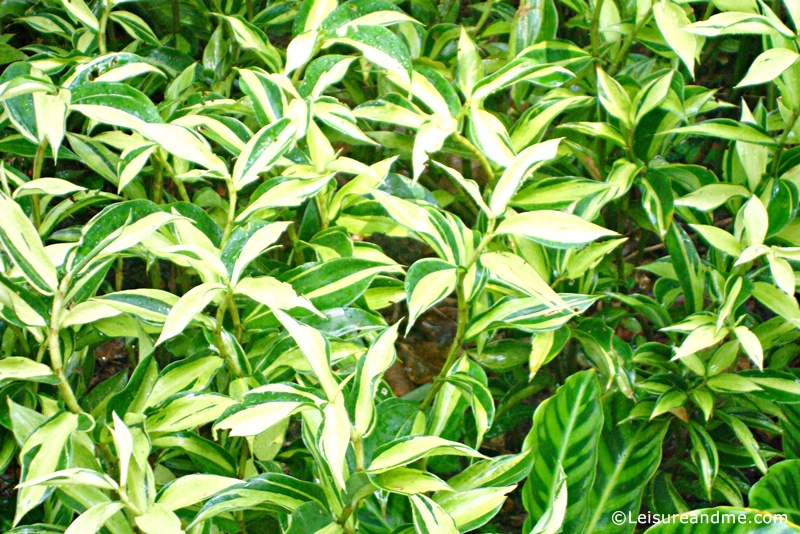 At the end of the tour inside this foliage garden,I could capture a butterfly.Although it is not a clear capture,I am happy because that day I couldnt capture any butterfly inside the Botanic Gardens. 🙂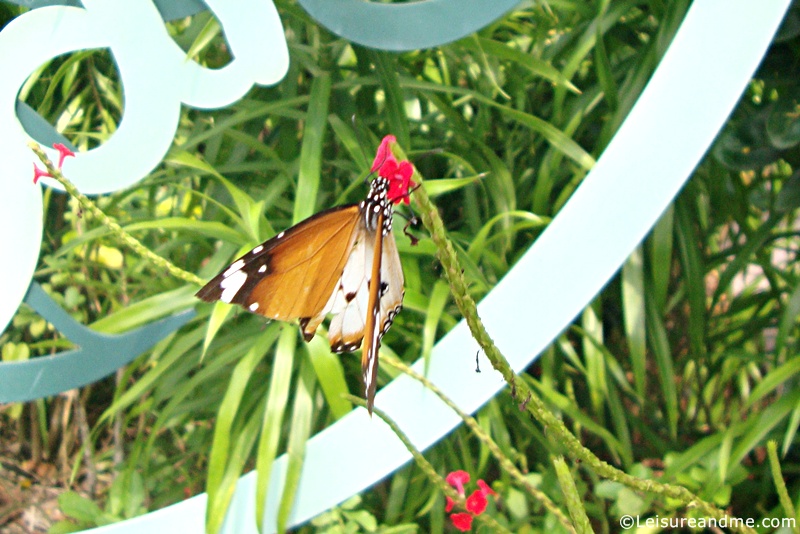 Do you have any photo story this week?If so please share.