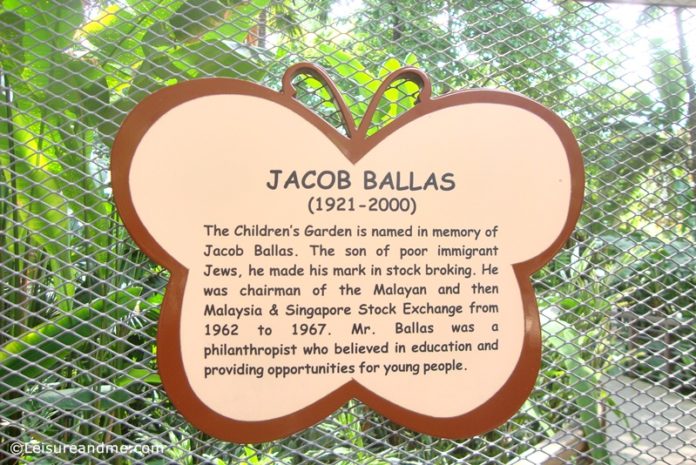 Asia's first garden which is dedicated to children and a really educational park for kids to learn about nature, Jacob Ballas Children's Garden is a mini garden inside the Singapore Botanic Gardens. Therefore if you visit Singapore Botanic Gardens, this is the place you must visit with your kids. Last week we visited this children's park and not only for kids, there are much more things to see and learn for adults too.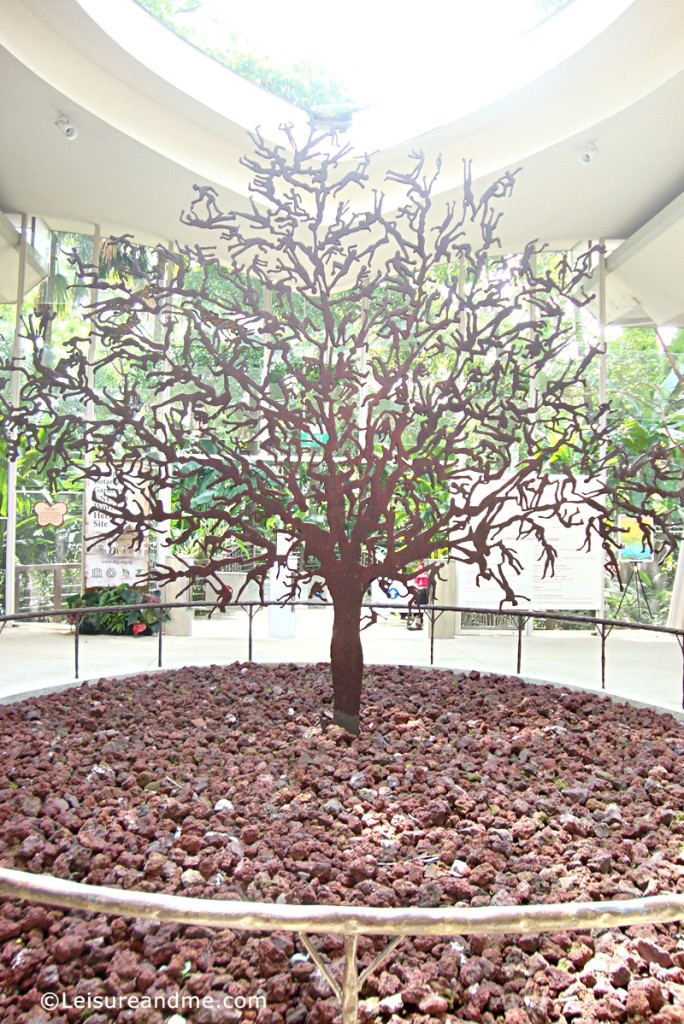 Inside this park, we found lot of attractions and even my son who is 21 months now enjoyed his time there with different attractions. We adults also had a fun time learning and watching different trees and plants.
When we just entered the park, we heard the sound of a rooster and kids including my son were excited by hearing the sound 'cock a doodle doo…'What I noticed is this plant which there are lot of small plants grown from the flower.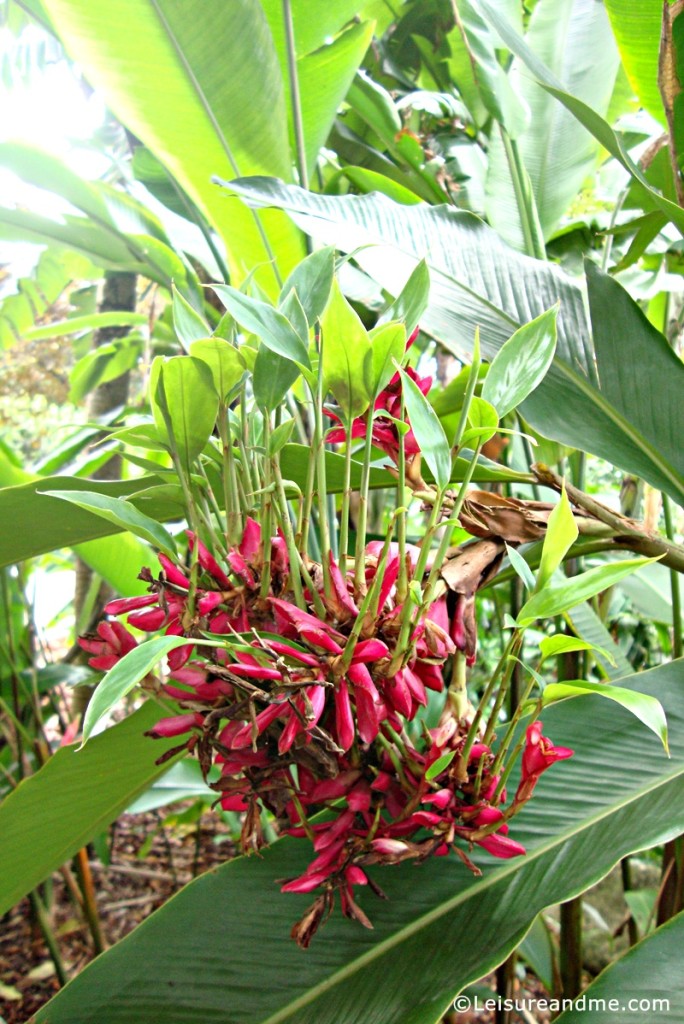 This park is an excellent place for kids to explore and learn the nature and there are interesting places to see.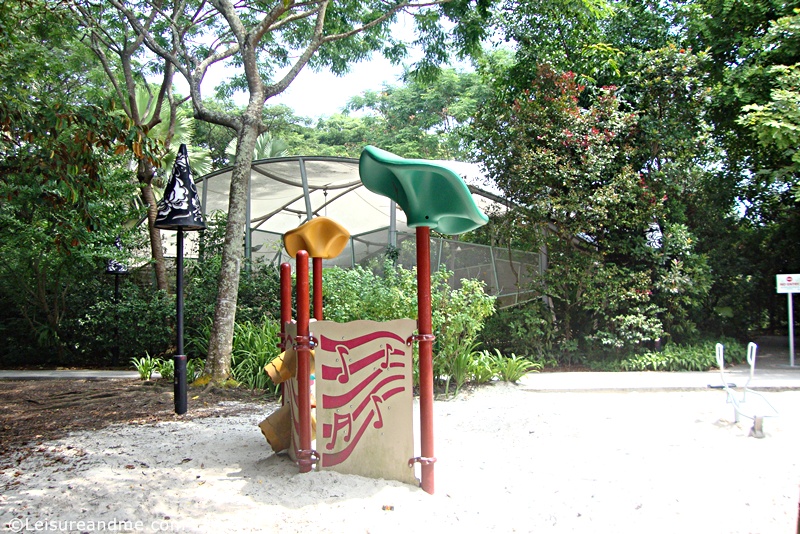 'Plants are food making factories' is the theme at the Magic of Photosynthesis. At this place there are four painted podiums which resemble a cloud, a sun, water and a durian.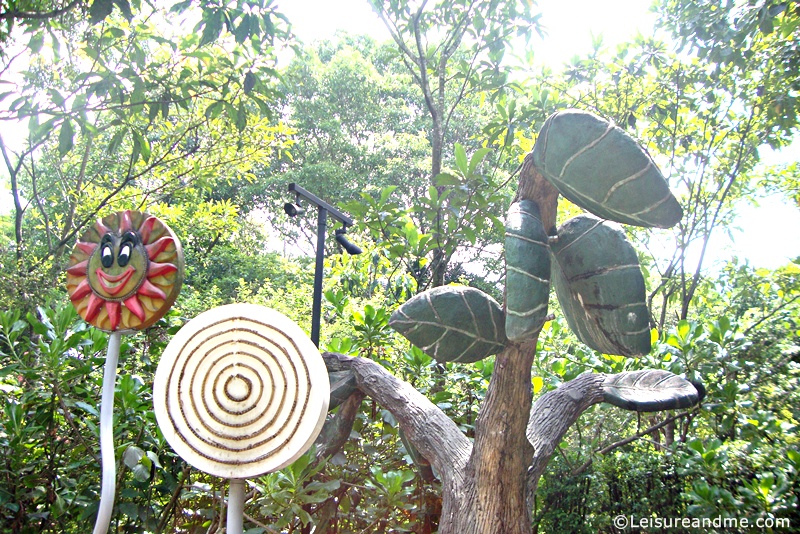 There is a lever in each podium where kids can turn and then they will see some mist from the tree and lighten the sun. This is a great place to teach kids about how we get food from a tree.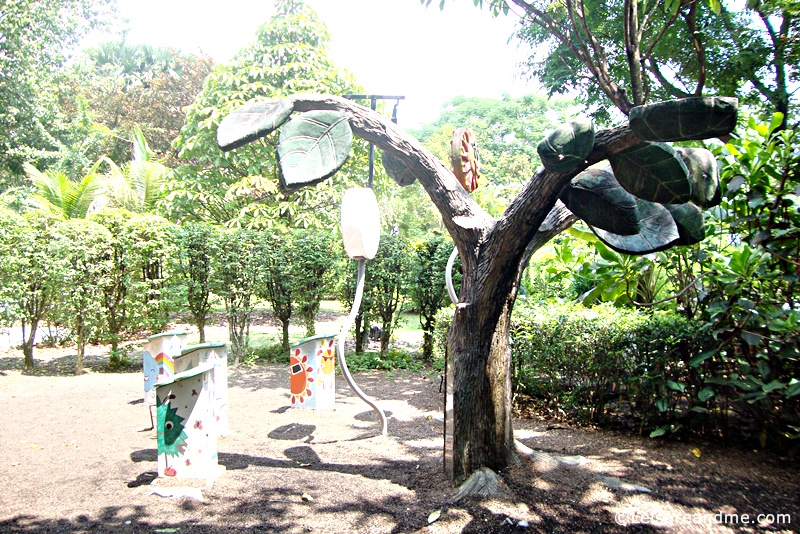 Although my son didn't understand the philosophy there, he enjoyed turning the lever. For him it is 'cooking'. So he enjoyed 'cooking' and saw the smoke. 🙂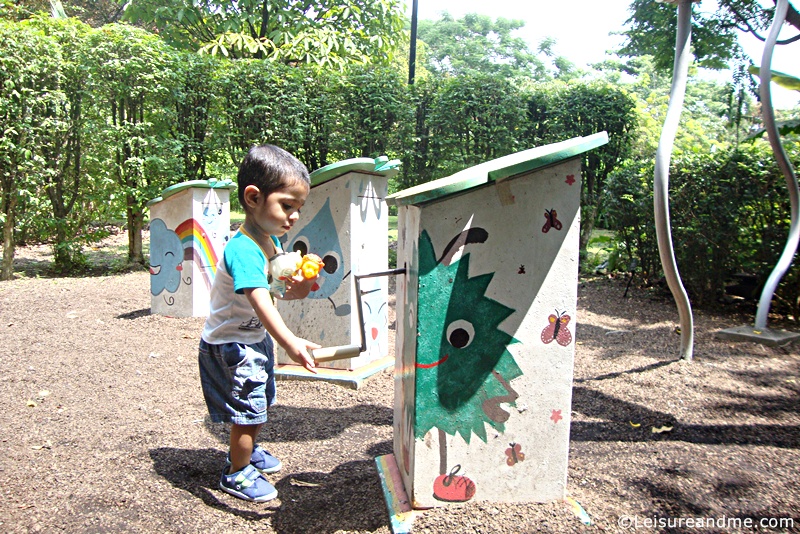 Next what we found is the Suspension Bridge at the Jacob Ballas Children's Garden. This suspension bridge was in a place with lot of beautiful ficus trees.
'The Maze' is an interesting area for kids. Created with shrubs and tall enough for kids to hide and find the way to get out, it is a nice play area for children.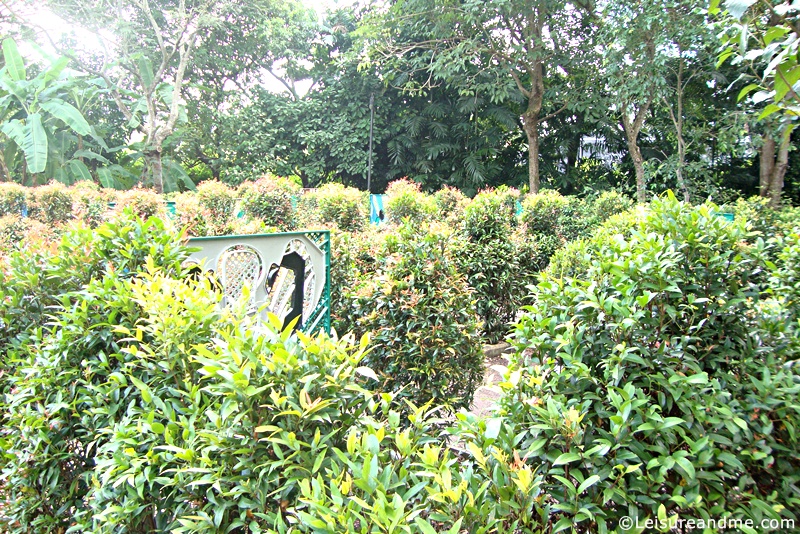 Our next finding is this waterfall and the cave. The waterfall is really beautiful and looks natural even though it is a man made water feature.
We could walk through this cave and reached the waterfall.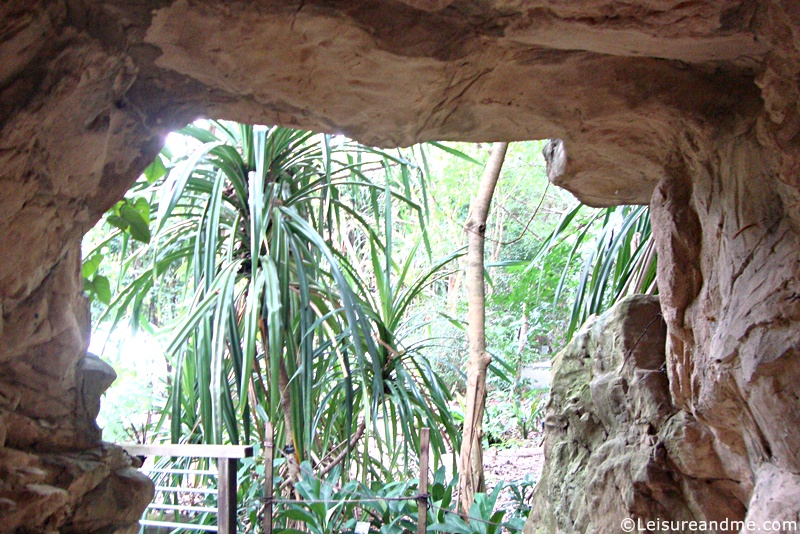 Here is how we saw the waterfall when we were inside the cave.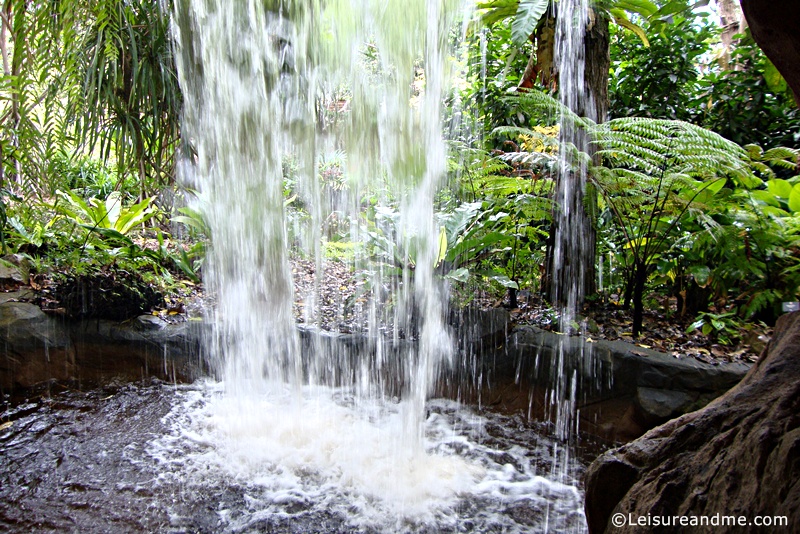 Tree house is the next interesting attraction inside the Jacob Ballas Children's Garden.We didn't climb it.But enjoyed the shade of trees around it.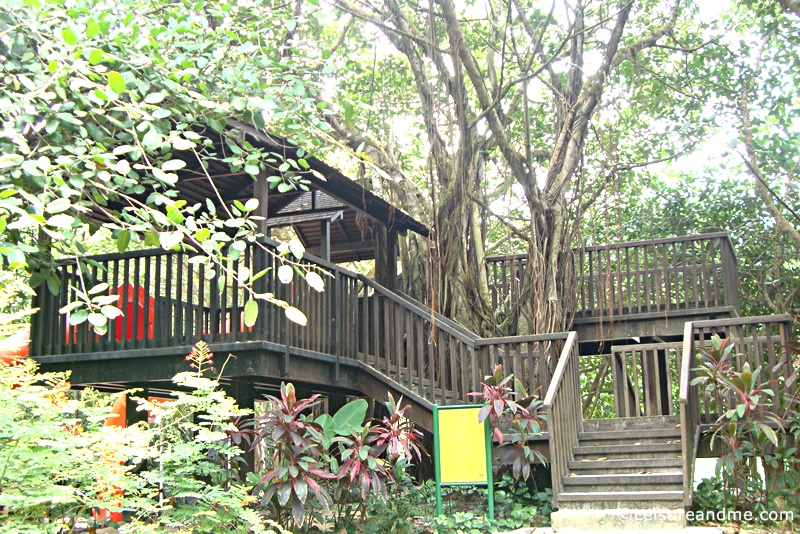 The pond is another beautiful place with lot of water plants.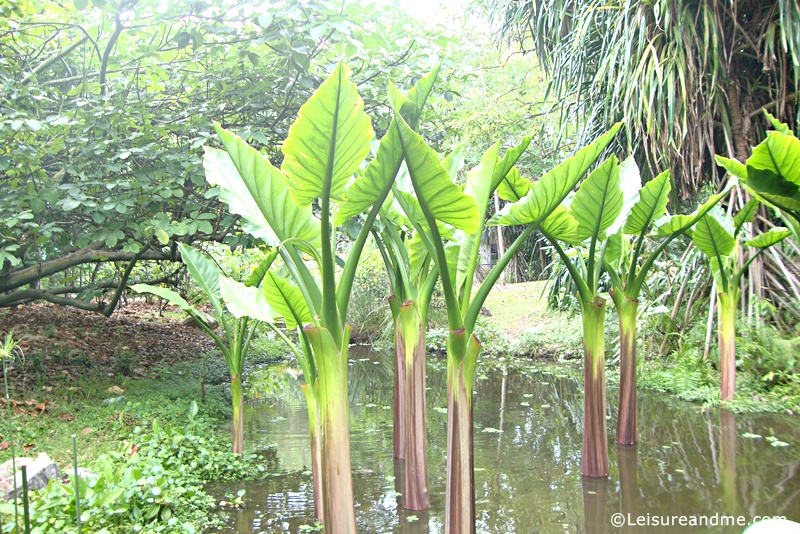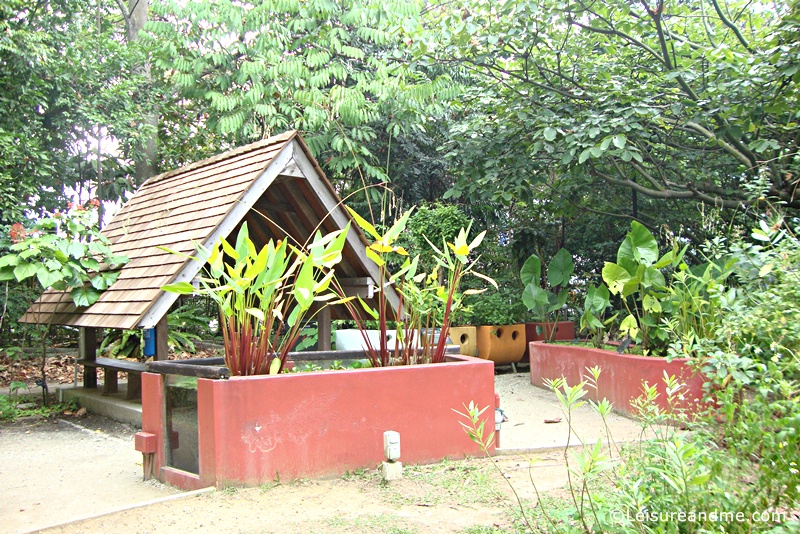 There were lot of trees with different features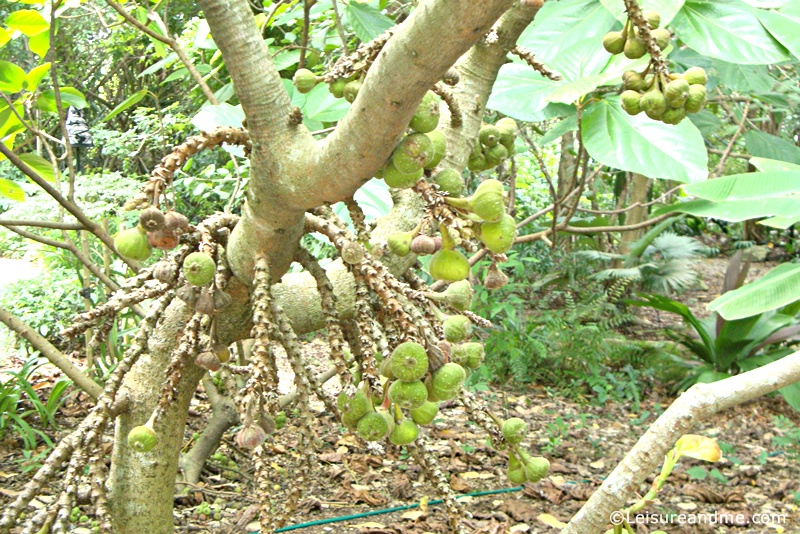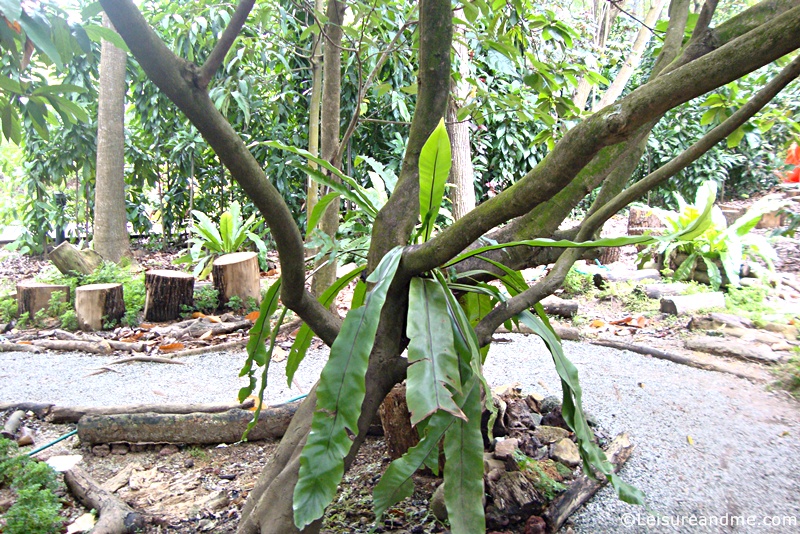 Finally,this is the favourite place for my son inside the garden.The water play area!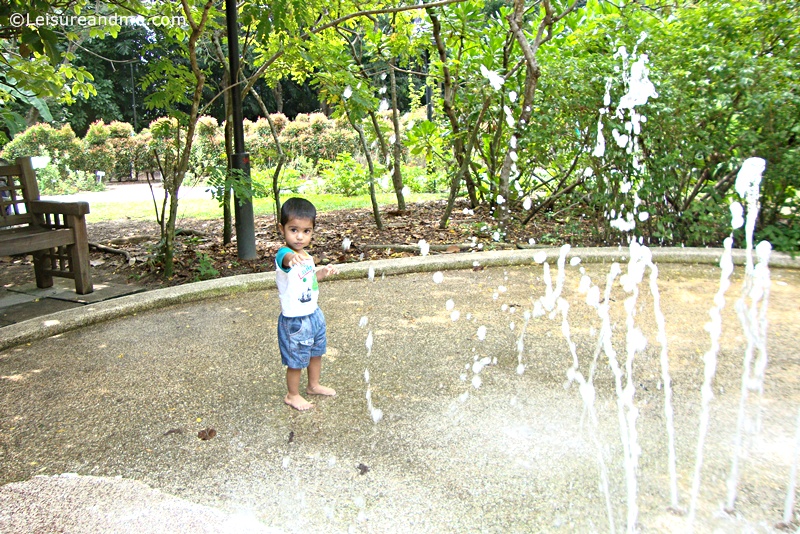 It is not a large water play area like  we found in Singapore Zoo or Gardens by the Bay.However,it is still an interesting place for kids to have fun after their visit to different attractions in Botanic Gardens.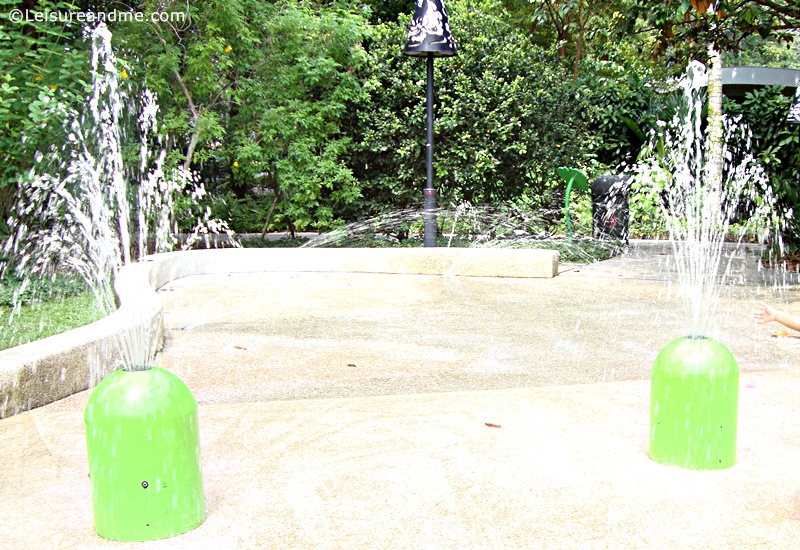 It was a weekday,therefore the garden was not much crowded.We could see happy kids and my son joined the crowd soon.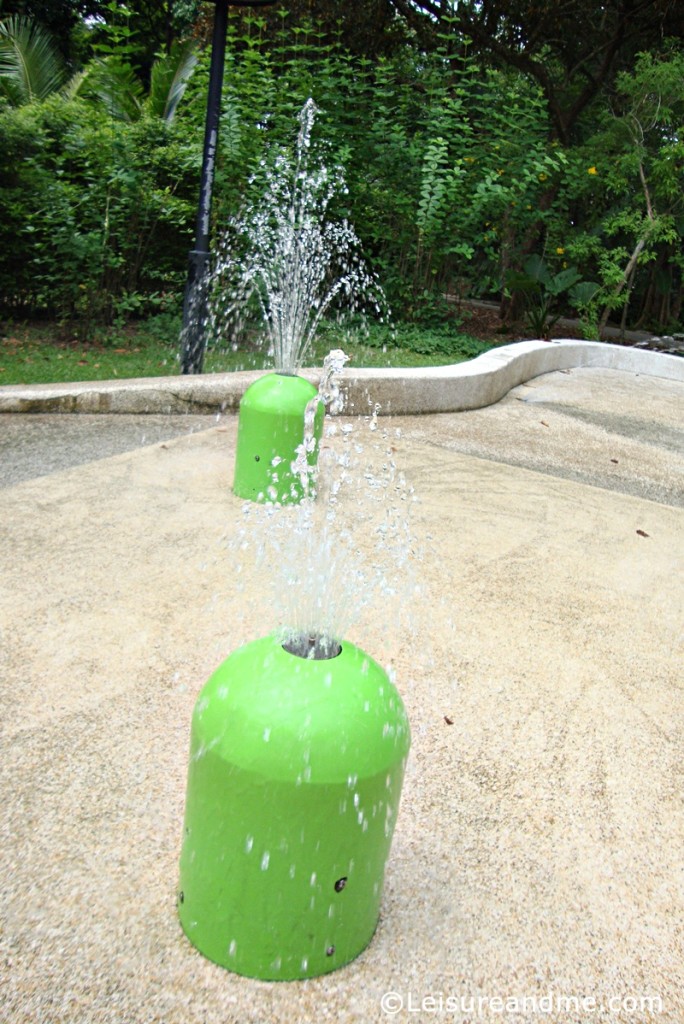 We spent few hours in this Jacob Ballas Children's Garden and returned home.In this trip,we didn't visit the major attractions of the Botanic Gardens Singapore,such as National Orchid Garden.The main reason is that we entered to the Botanic Garden from the Botanic Garden MRT station and Orchid Garden is in the other side of the garden which we require to walk at least another 1km.It was a hot sunny day and we decided to visit the Orchid Garden in another day entering to the garden from the main gate.
If you like to visit Jacob Ballas Children's Garden in Singapore Botanic Gardens,here are few information.
Opening hours: 8am -7pm (closed every Monday except when it falls on a designated Public Holiday)
Only children aged 12 and below will be admitted accompanied by adults.
Admission is free of charge.
By Train:  10-min Walk from Botanic Gardens MRT Station (in the Circle Line)
By taxi or By Bus : check more details on nparks website.
Do you have any photo story this week?Please share those.I'd like to read.