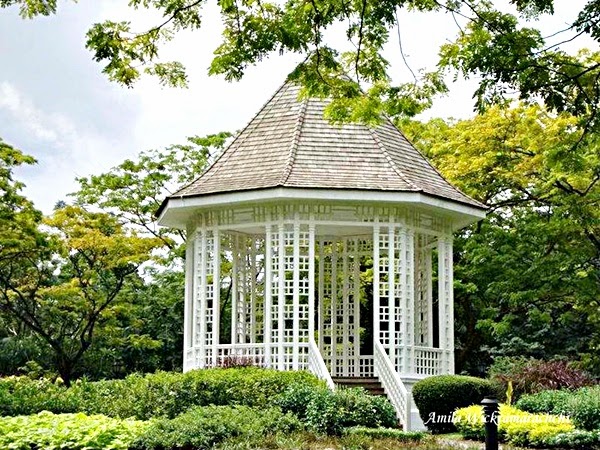 Singapore Botanic Garden is a must visit place in
Singapore and I really love this place. We've been there for few times and this
beautiful place is free to visit. No need to buy tickets. However there will be
a small charge if you visit the Orchid Garden.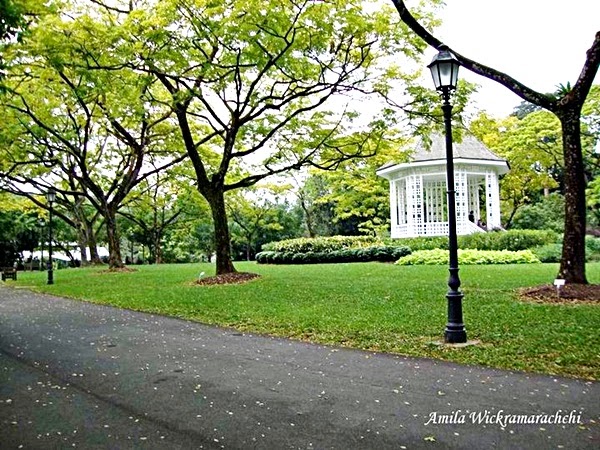 This
octagonal gazebo is known as the Bandstand. This is the highest point at the Tanglin
core site of the garden and has leveled off in around 1860.It was created to
serve as a place for bands to perform.
However,
nowadays there are no more band performances, but a favorite place for wedding
photos.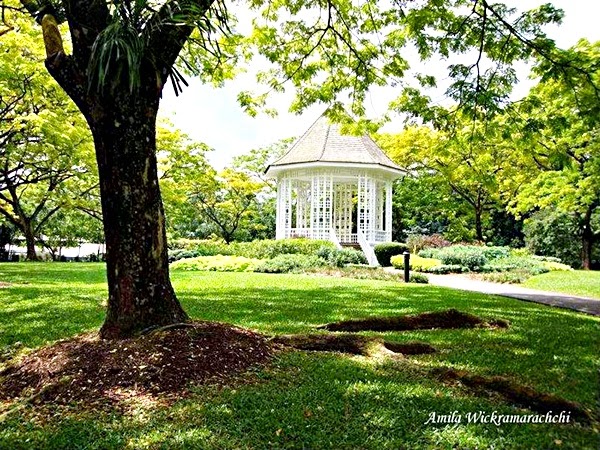 Have
you noticed the trees around this Bandstand? This Bandstand is surrounded by a
ring of Yellow Rain Trees (Samanea saman).
This is my most attracted place in this garden and it is
a very calm and relaxing area.
Do you have any wordless Wednesday posts or not so words?Please join the fun!