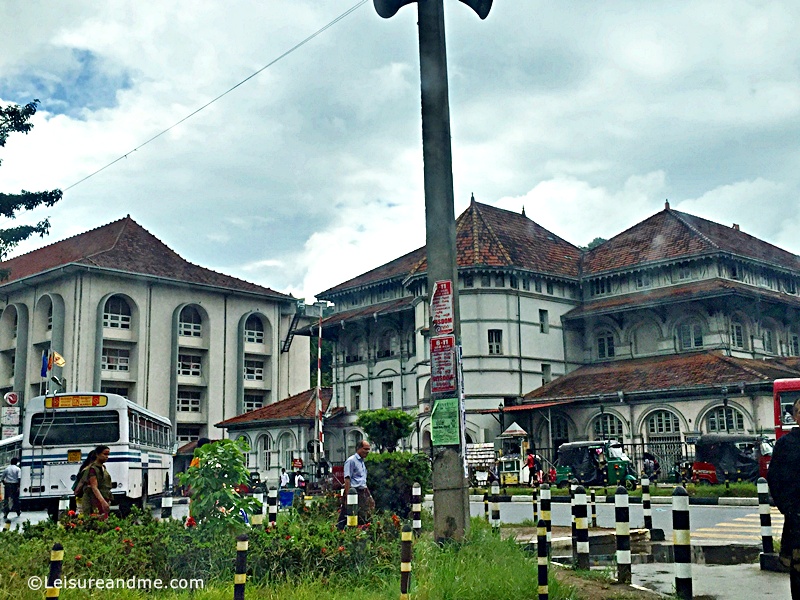 Are you looking for things to do in Kandy Sri Lanka? Yes, If you visit Sri Lanka and Kandy is on your travel plan, then I am sure you want to know the things to do in Kandy which is one of the must-visit cities of Sri Lanka. Kandy as a city in  Central province of Sri Lanka, is with a lot of attractions. There are a lot of things to do in Kandy including visiting historical places. If you think why Kandy is a must visit city in Sri Lanka, let me explain.
It is a major city that is located at the heart of Sri Lanka. It was once the capital of the country during the reign of the ancient kings. It is also the last kingdom of Sri Lanka. Kandy is considered one of the most sacred places for Buddhists due to its significant cultural and religious value. Specially, the most sacred Temple of Tooth Relic is located in Kandy. In fact, it was also declared a UNESCO World Heritage Site back in 1988.
There is a lot to see and do in Kandy. If you are short on time and only want to visit the best places, take a look at the list below –
1. Visit Sri Dalada Maligawa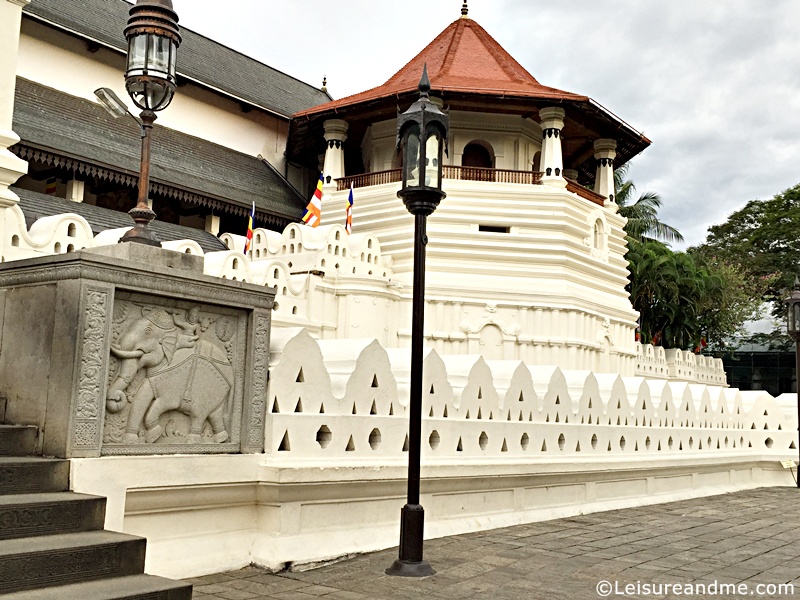 Sri Dalada Maligawa a.k.a the 'Temple of the Sacred Tooth Relic' is a place that you must visit if you are on a pilgrimage. It was constructed in the 16th century and it is believed that a tooth of Buddha is kept at this temple. So, Alongside Adam's Peak a.k.a. 'Sri Pada' and temples in Anuradhapura, it is considered one of the holiest destinations for Buddhists.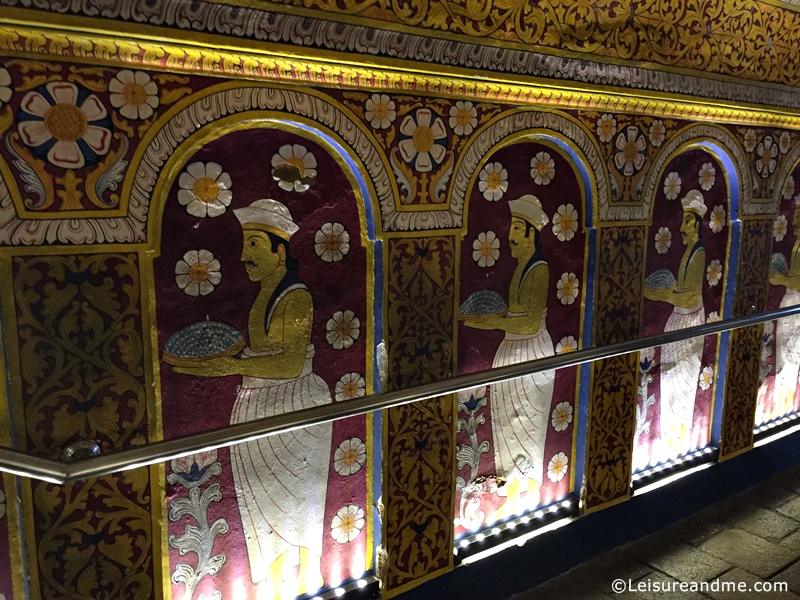 This golden-roofed temple is located inside the royal palace complex which is the home to several other temples and museums. The tooth of Buddha is guarded inside a gold casket and you can inspect it during the time of the offering, puja or prayers.
Read more about the Temple of Tooth Relic.
2. Raja Museum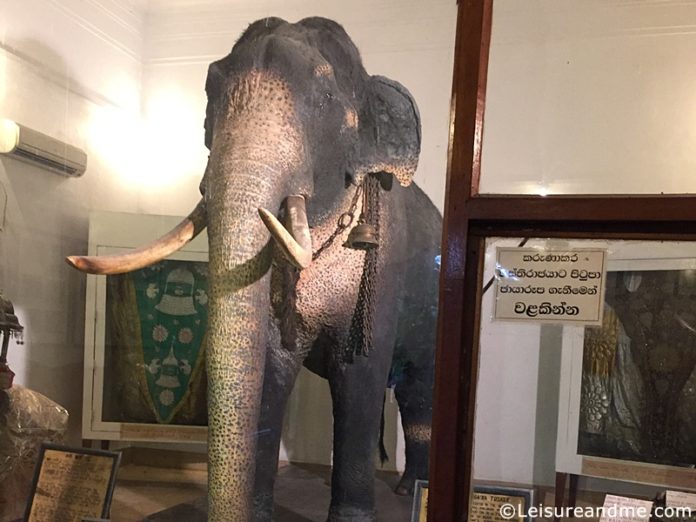 This museum is located behind Temple of Tooth relic next to the palace of Late king. Raja tusker was once carried the casket of sacred tooth relic during the yearly 'Asala Perahara'.In memory of his great service to the Temple of Tooth relic, this museum is established. Have a visit there to see the history behind this tusker.
Read more about Raja Museum in Kandy,Sri Lanka.
3. Archeological Museum of Kandy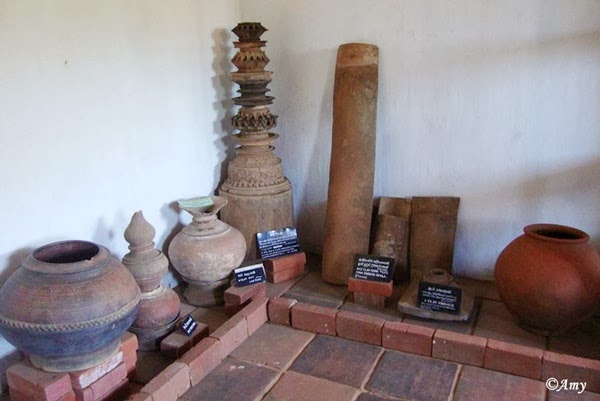 Archeological Museum is located inside the Tooth relic temple complex in between Rajah Museum and the temple. Most people miss visiting this museum. However, it is a must visit attraction while you are in Kandy. This Museum is located in the late king's palace. Inside you will see ancient stuff ranging from pots to ancient carvings that shows the creativity of Sri Lankans.
Read more about Kandy Archeological Museum.
4. Have a look inside the Dalada Maligawa Museum
Kandy has many museums as it is a rich cultural city. Among them is the Dalada Maligawa Museum which highlights the expansion of Buddhism throughout the world. If you want to know about the cultural roots of the country, Buddhism and how this religion spread globally, this is the place to go. If you buy a ticket to the 'Temple of Tooth', the entry to this place will be free for you.
5. Walk around the Kandy Lake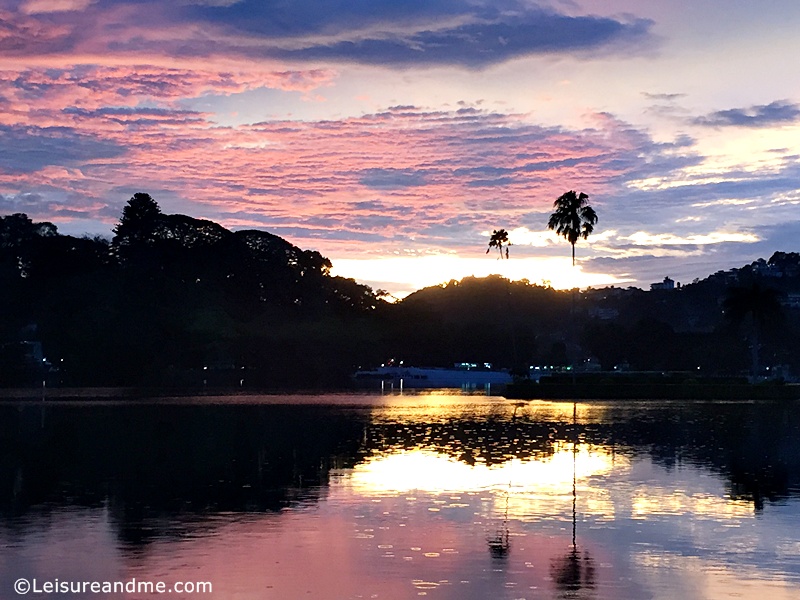 Kandy Lake or 'Bogambara wewa' is a significant attraction in Kandy. Located just opposite the Temple of Tooth Relic, this Kandy Lake makes the city beautiful with its appearance. Evening is the best time to walk around the Kandy Lake while watching sunset.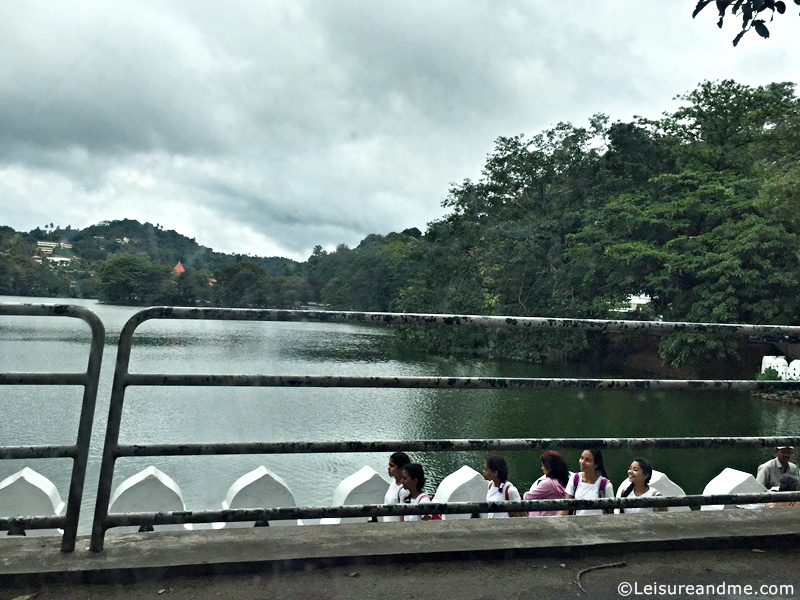 Check more pictures of sunset over Kandy Lake.
6. Go for a walk in the Peradeniya Royal Botanical Garden
Sri Lanka has the ideal climate for growing plants. Due to this, it has become the home to several botanical gardens. The Royal Botanical Garden, Peradeniya, is the largest of them all which attracts around 2 million visitors every year.
It is well known for its collection of orchids but also houses over 4000 different species of plants including spices, medicinal plants, and palm trees. The area is large so you can also spot a variety of birds, bats, and some monkeys.
7. Enjoy Sri Lankan Food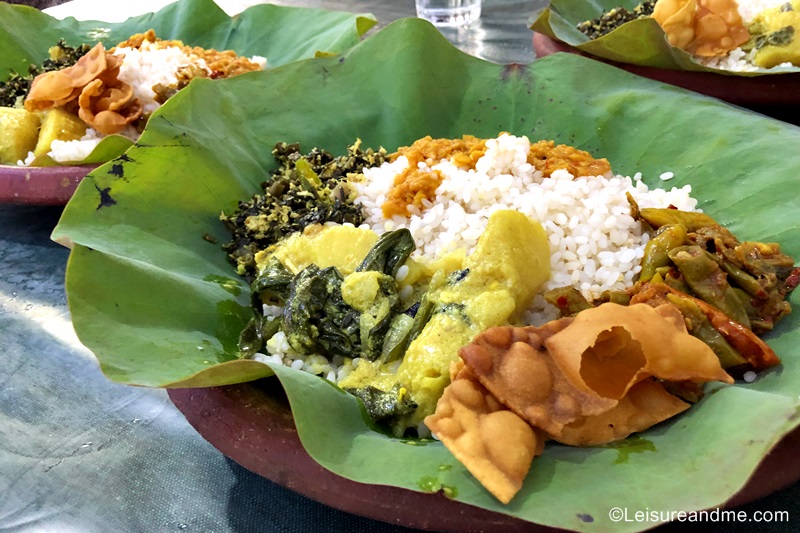 While you are in Kandy, don't forget to indulge in Sri Lankan food. History Restaurant is one of the best places to enjoy food while having a glance to the pictures of ancient Sri Lanka.
Check our post about History Restaurant.
8. Visit the Kandy Spice Gardens
Sri Lanka is well known for its spice gardens and there are a lot of them Kandy. The spice gardens are filled with the aroma of different spices like cinnamon, cloves, cardamom, nutmeg, pepper and many more. You can sample some spices and even buy some. Just be sure to double check the prices when buying.
9. Visit the Bahiravakanda Vihara Buddha Statue
This big statue of Buddha is located on top of a hill which can be seen from almost anywhere in Kandy. It is one of the notable religious monuments in the city. It will take you around an hour to reach the top called 'Bahivara Kanda' a.k.a the devil's hill. Be sure to bring a hat as the temperatures can rise to high levels around noon, especially during the summer.
The panoramic view from the top looks great as you can see almost all of Kandy. It is truly a delight to see at night as it is lit up with lights.
10. Shop for Sri Lankan Souveniers
There are many souvenir shops around the city where you can buy some gifts for your friends and family members. Other than souvenirs, there are shops where you can buy fashion items and clothing. It will be a great experience to shop around this beautiful city while you are there.
Above are the attractions around Kandy city. If you visit Kandy along the Colombo- Kandy road, there are many other places to visit and see before you reach the city.
Some of the attractions along the Colombo Kandy road are:
Kadugannawa natural views
Lankathilaka Viharaya
Ambakke Devalaya
Highway Museum at Kiribathkumbura
Don't forget street art including these murals in Warakapola town