One of the most exciting thing about your wedding is that you get to choose the look and theme of the event. While many people will go with a more traditional theme with flowers, formal clothing and the rest, this isn't always the case. Many people have regrets about their wedding, such as wishing they enjoyed the day more. You want the day to be memorable, and stepping outside of the box could do that.
Literally anything you can think of can be turned into a theme for a wedding. One idea in particular that could be extremely cool and unique for a wedding is a cyberpunk theme. Cyberpunk is a particular genre of sci-fi that focuses on a high tech dystopian future, with a gritty twist. It is a genre that is growing in popularity and makes a perfect theme for a unique and memorable wedding.
With that in mind, this article is going to look at a few different things you can do to give your upcoming wedding a Cyberpunk theme.
Dress the Part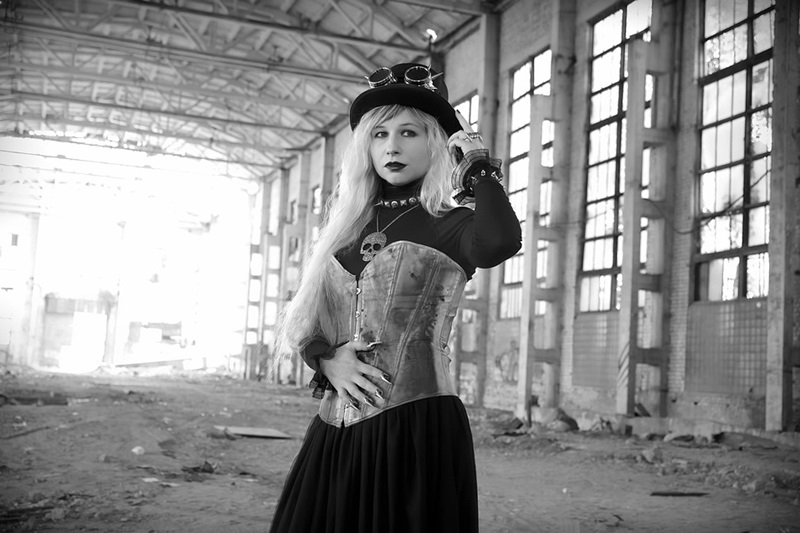 While most wedding dresses are white or other pale color and most grooms will wear a black, blue or grey suit, this doesn't need to be the case. If you want a cyberpunk themed wedding, it starts with the bride and groom dressing the part.
You can look online for inspiration for what you should wear. There are many stunning wedding dress options out there sure to meet your needs. Cyberpunk is a relatively broad category in terms of fashion, mainly characterized by a futuristic and unique silhouettes with darker colors.
In addition to the bridal party dressing up in a certain style, consider urging the guests to do the same.
Plan Out the Decorations Well in Advance
While most weddings will have flowers, ceiling drapes, chalkboards and other traditional decorations, there are no rules about what you need to include for decorations. If you have a cyberpunk style in mind, the decor will obviously be quite a bit different. It will likely include darker colors, more technological-looking and unique lighting.
However, getting these sorts of decorations (especially if they're custom-made) might not be as easy as finding traditional decor. As a result, you want to plan our and purchase your cyberpunk-inspired decorations well in advance. The last thing you want is for your choice of decorations to be unavailable right before your big day.
It's All About the Details
Weddings are always about the little details, and this type of wedding is no different. In addition to dressing the part and having cyberpunk-themed decor, there are so many other little details you can customize. You can have special cyberpunk wedding invitations, your table centerpieces could fit the theme and even your music.
You could even consider using non-traditional rings. Many companies or individuals may be willing to make some unique and cyberpunk-themed rings. All in all, if you want your cyberpunk wedding to be truly dialed in, definitely ensure you don't forget the details.
In conclusion, hopefully this article has helped you learn how to make your wedding in cyber punk theme. Whether you have been wanting your wedding to be that theme, or this article has piqued your interest, we are happy to help.