Today it is another wedding dress and styles post. If you follow this blog, you may already know that I'd love to introduce new fashions and trends time to time in between travel posts. So, this time I want to introduce another online wedding shop that sells latest stylish wedding dresses for affordable prices.
The specialty is that with Chicornate, you will find latest trends and designs for wedding gowns. I am sure that's good news for brides to be. Anyway, don't just believe me, have a look into their wedding dress shop and check what your favorites are. In this post I am going to share some of my favorites and latest trends for wedding dresses.
One Shoulder Wedding Dresses
One shoulder wedding dresses are much popular nowadays and materials are vary between lace and chiffon.You can easily find one shoulder wedding dress styles as a short wedding dress or a long wedding dress.Check one shoulder short wedding dress collection of Chicornate for more inspiring ideas.
Appliques Designer Wedding Dresses
If you like to wear a unique wedding dress,go for a style like this.This applique design wedding dresses are on trend and you will look gorgeous on your wedding day.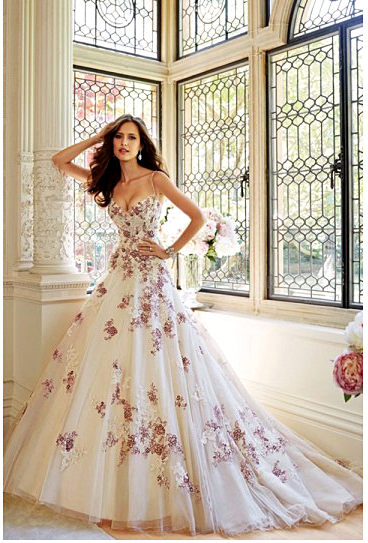 Sleeveless Short Wedding Dresses

Short and sleeveless wedding dresses look really simple,yet elegant.May be that's a reason for short simple wedding dresses to stay on trend among other long wedding dresses.With the comfort of wearing a simple and elegant wedding dress,you will appear more prettier on your wedding day.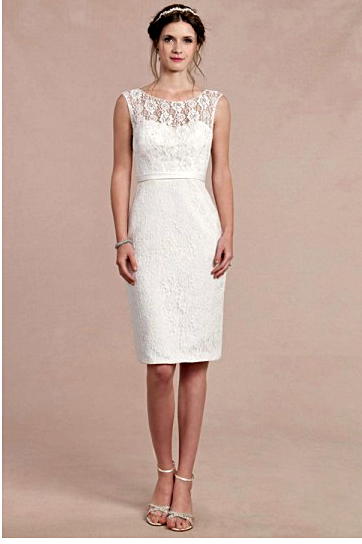 Above is one of my favorite designs from the collection of short wedding dresses of Chickornate.This wedding dress is made of lace and below picture is to show how it looks at the back.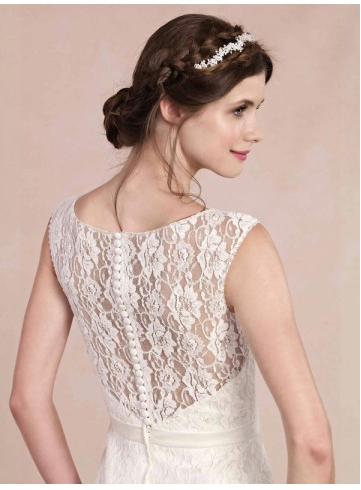 Looks beautiful,right?
Inspired by these wedding dress styles and trends? Then you will sure spend more time browsing the wedding gown designs collection at Chickornate. With a large collection of amazing designs, you'll assure to find your dreamy wedding dress online for an affordable rate with high quality service. Even if you think these designs are suitable for only those who are with fair skin, that's not true. You will find modern short wedding dress black woman collection for those who are with dark skin.
So,just visit this online wedding store at Chickornate.com,there is a suitable wedding gown design for everyone.