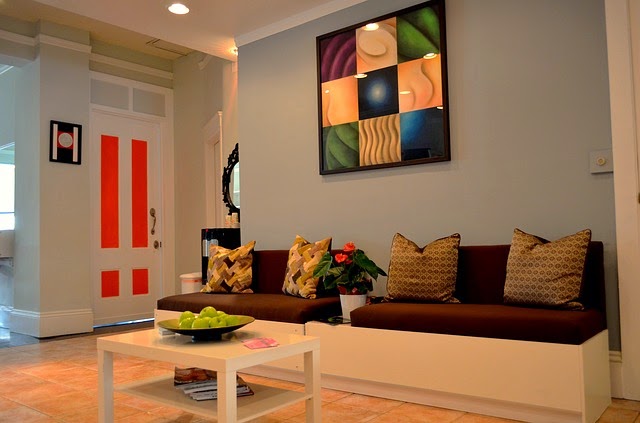 Here are some ideas to decorate a living room to look elegant and cozy. Living room is the most shared space in any home, so a comfortable and beautiful living room is important for anyone same as
a comfortable bedroom
.Among different ideas, I tried to share few tips here, check and see what are the best ideas to decorate your living room.
Paint just One Wall
Feature walls are always popular among interior designers. Truly, a painted wall will really change the focal point of the living room. If your living room has a theme, then it's perfect to go for extra color. Select a colour which contrasts with the room paint. You can choose a contrasting color or a tone darker than the tone of the other walls. Interestingly, any change in color will add beauty to the wall and finally a warm living room will be the result.
Lighten Up with White
White is a colour that gives a luxury look. Therefore use white to your living room and even select furniture that is going with white. With white you can achieve a luxury but neutral look.
Strategically Select the Furniture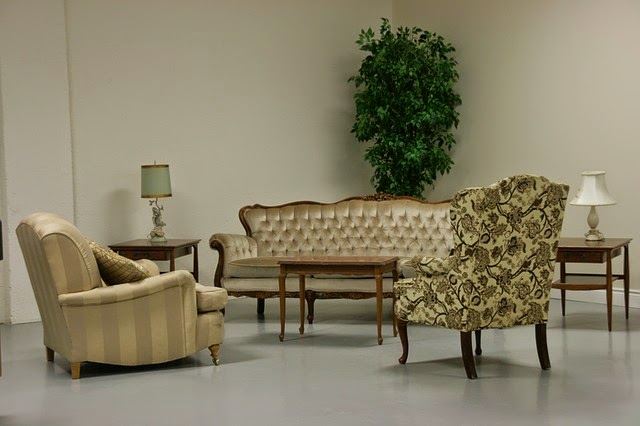 Furniture plays an important role for the appearance of the living room. Therefore choose furniture wisely which fits to the size and look of the living room. Arrange furniture in a way
that enhances the look of the room.
You can mix styles too. Mix old and new furniture to make an inviting and comfy space. A neutral looking sofa and armchair will enhance the appearance of the living room while
custom drapes
add a touch of traditional look.
Because furniture plays an important role in any living room, try to find ideas and designs before purchasing them. Your local furniture shop is the best source to find new designs while internet provides lot more options. For example, if you live in Dallas, check
furniture stores in Dallas
and see what are the items that can add value for your living room. If you already own some pieces of furniture, then try to find few more decorative pieces to mix up with existing furniture.
Add Green or Flowering Plants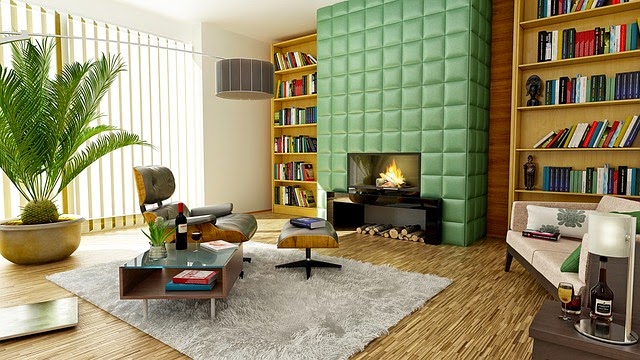 Brighten up your living room
with flowers and flower pots. A bouquet of vibrant flowers in a beautiful vase is an inexpensive decorating idea for any budget. Find an elegant looking vase,
so the design of vase will add some more look too.
Also you can find great looking natural plants, flora, and flowers that only need to be sprinkled daily or weekly.
Add Interesting Artwork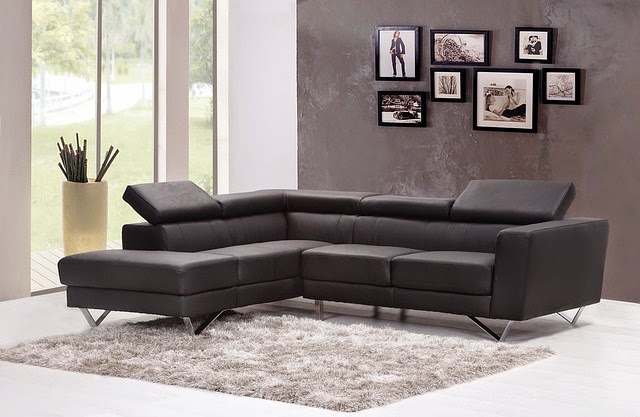 Introduce colours and shapes to an empty wall of the living room by adding a colorful piece of art. It will add a decorative touch to the room. You can buy decorative artwork or prepare
some by framing simple photos with beautiful and bright frames. Select the frame to match with the wall.
Do you have more ideas to add to this list?