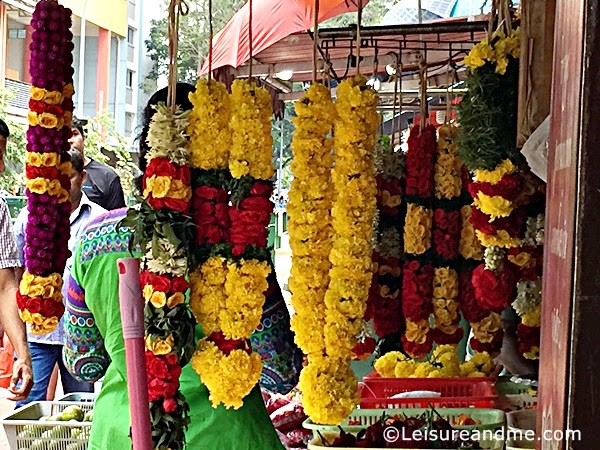 Here are some photos of Little India flower garlands.
Little India is one of Singapore's historic and cultural cities where any tourist must visit during their stay. There are so many things to do in Little India including shopping, eating and visiting attractions. Street art with wall murals is one of the not to miss free things to do in this beautiful district.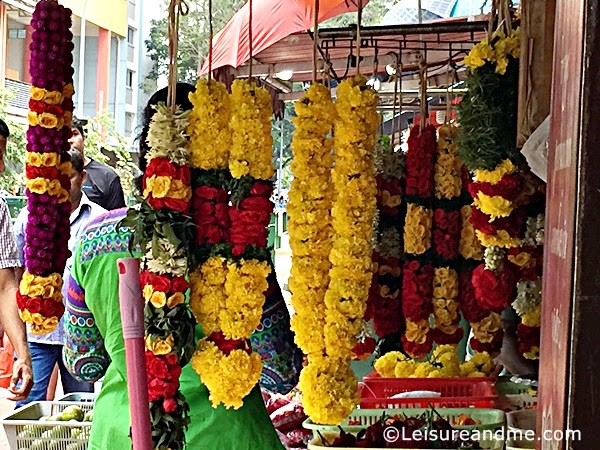 The best way to experience Little India is a walking tour. There are many street sights to explore while you walk along the streets. Flower garlands are one of such sights that no one can miss!
These flower garlands are a common sight when walk in Little India, Singapore. There are shops selling garlands made of colourful flowers. This time, I stopped for a few seconds to capture a moment.
Below is another which I  captured a few months ago when we visited Tekka wet market to buy vegetables. I noticed that most of these garlands are made with bright yellow, red and white flowers. 
Read other posts about Little India, Singapore.
A day spent in Singapore and Little India