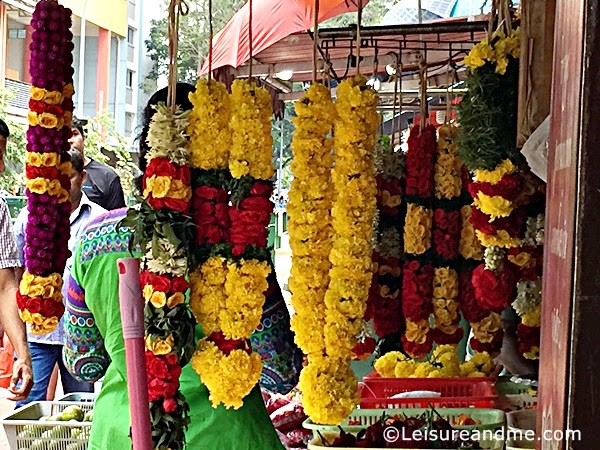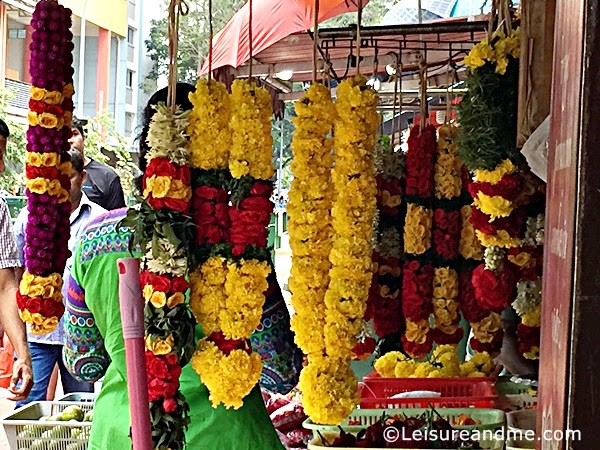 These flower garlands are a common sight when walk in
Little India,Singapore. There are shops selling garlands made of colourful flowers .This
time, I stopped for few seconds to capture a moment.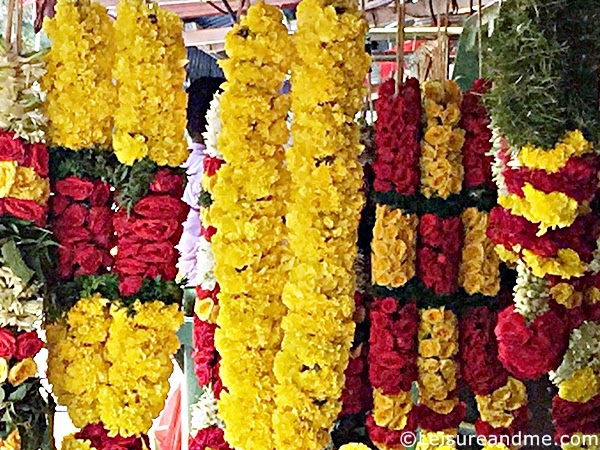 Below is another which I captured few months ago when we visited Tekka wet market to buy vegetables.I noticed that most of these garlands are made with bright yellow,red and white flowers.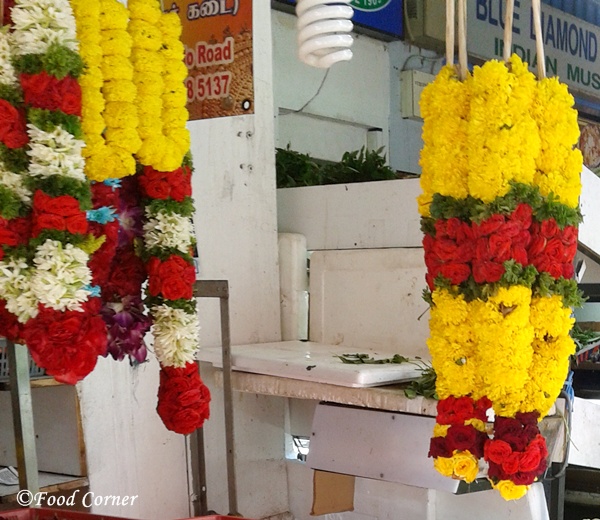 Link with these link ups.