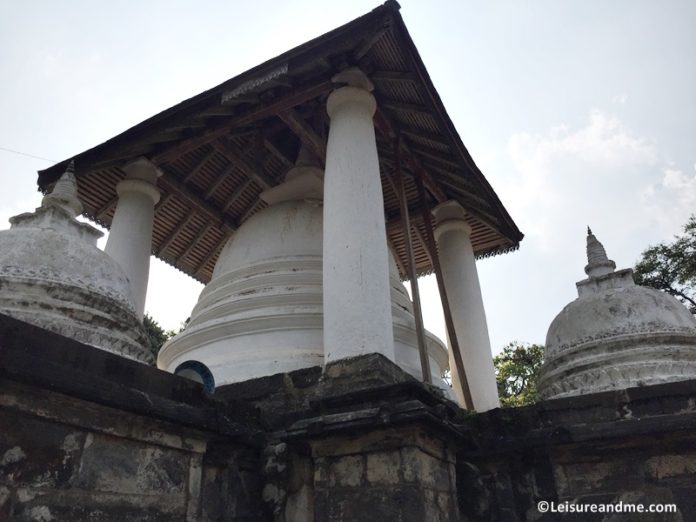 Gadaladeniya Temple or Gadaladeniya Raja Maha Viharaya is an ancient temple of Sri Lanka along the Colombo Kandy road. With beautiful views and lot of attractions, it is always interesting to travel along the Kandy road towards the Temple of Tooth Relic which is a must visit attraction in Sri Lanka. Although I've been to Kandy tooth relic temple many times, this is my second visit to the Gadaladeniya Temple as we were always rushing with our Sri Lanka holiday plans. Finally we visited Gadaladeniya temple during our 2016 Sri Lanka holiday and it was really memorable with other nearby attractions till we reached Kandy.
Bit of History about Gadaladeniya Temple
Gadaladeniya Temple is an ancient Buddhist temple which was built in year 1344 and it has influence of South Indian architectural style. Currently it is maintained under the Department of Archeology, Sri Lanka as it is considered as a historical heritage site.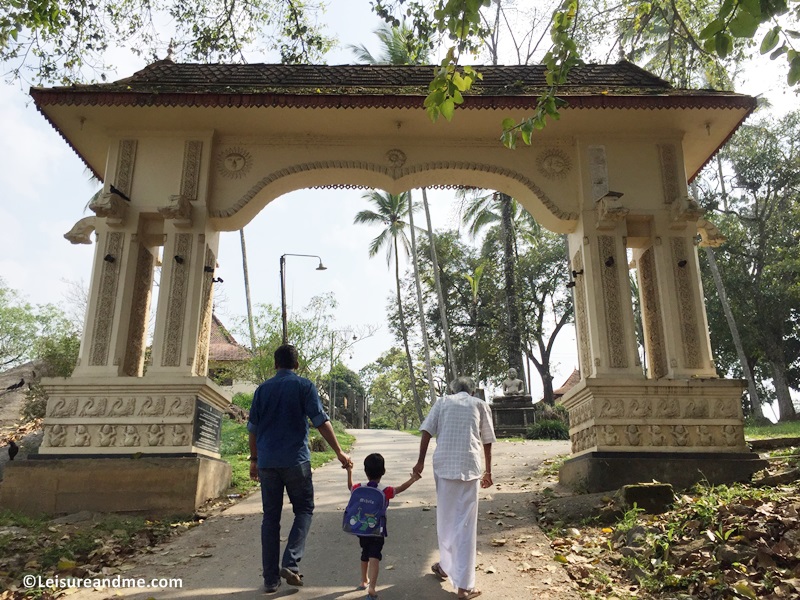 If you like history and culture, then Gadaladeniya Temple is a must visit place in Kandy, Pilimathalawa. We reached the temple around 2pm, but it was little bit sunny. However among the ancient Buddha statues and paintings, I could not feel any difficulty. Instead we spent our time watching the temple and reading the history of it. My little explorer too spent his time walking around the temple and he did not show any signs of tiredness.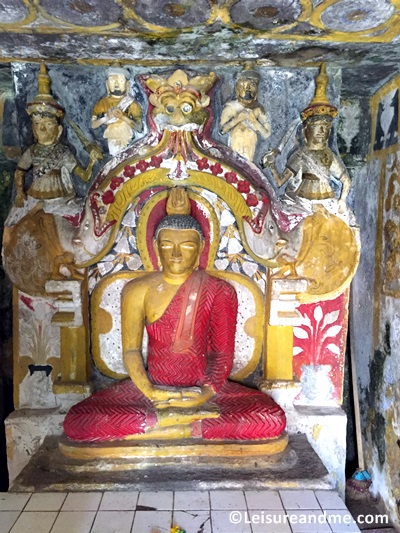 First we entered into the shrine room at the entrance of the Gadaladeniya viharaya which also looks so old and faded.However as a heritage site,these statues and paintings are well protected in their original condition.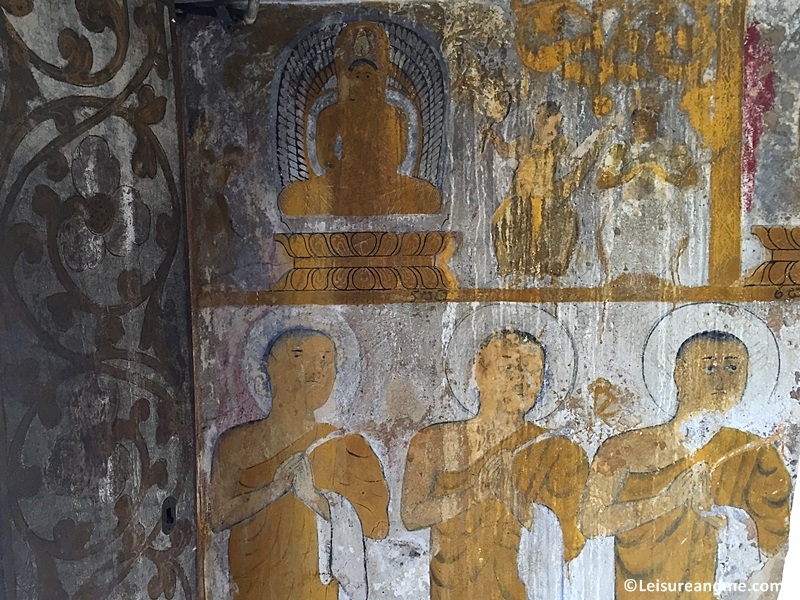 Below is another buddha statue in a small shrine room.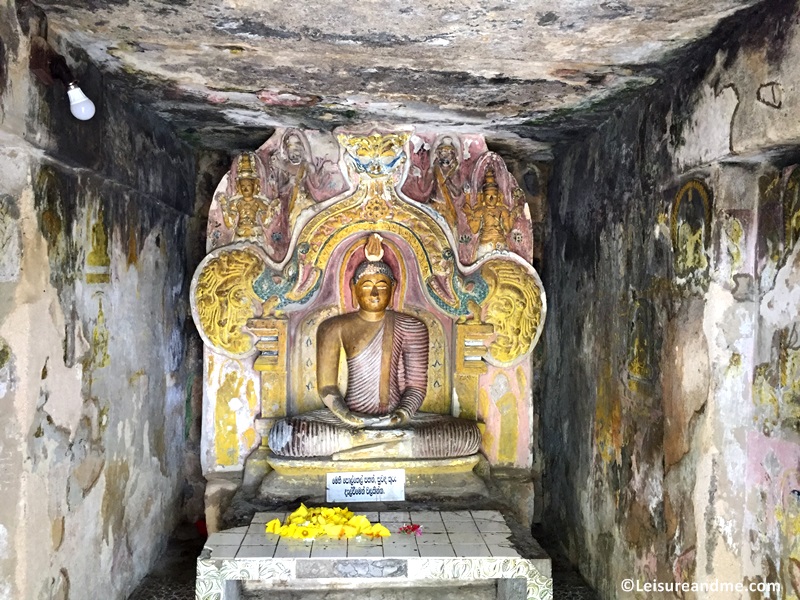 The stupa of the Gadaladeniya temple is not huge as most of Sri Lankan stupas found around the country. Instead it is a small stupa (Pagoda) surrounded by another four smaller stupa. The main stupa is surrounded by four pillars and a roof which is unique to this temple in Pilimathalawa, Kandy.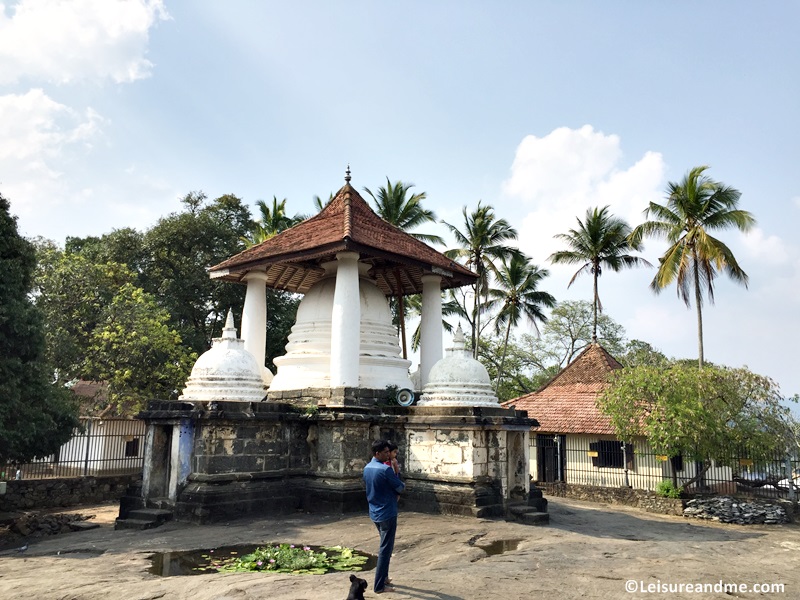 There are stone guardians around the corners of the stupa which are symbolic elephants.These sculptures are great examples of the rich history of ancient Sri Lanka and its culture.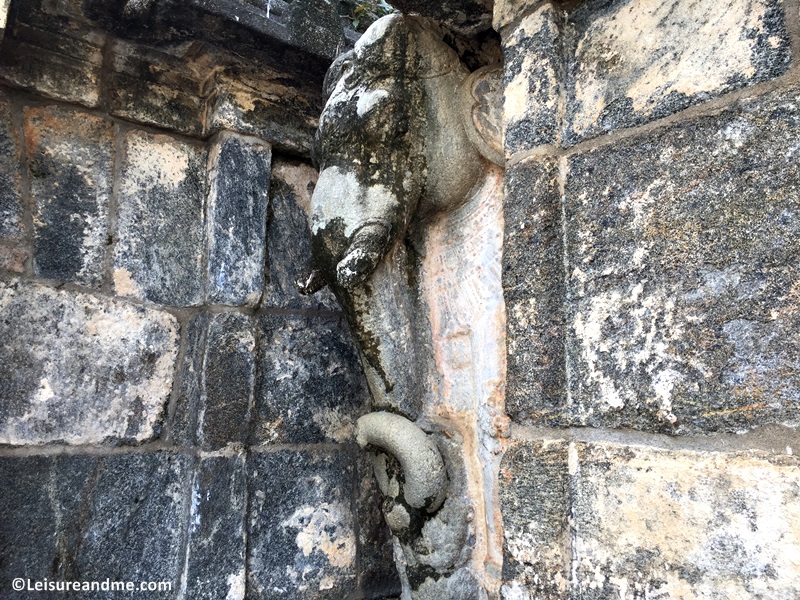 After spending time around the stupa,we entered into the main Shrine hall which is also full of ancient paintings.The main Buddha statue represents the seating posture of Buddha and thereare carvings and other sculptures around it.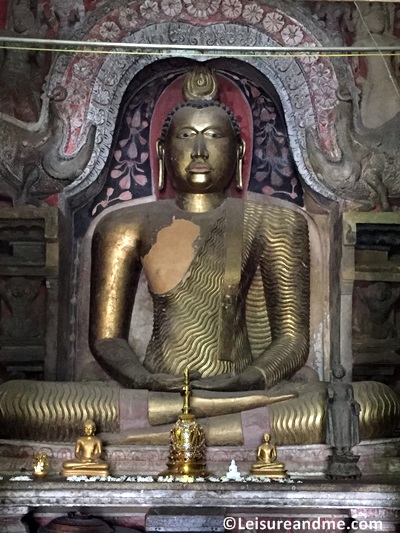 You will also find the relic casket with in front of the Buddha statue which is also the table for offerings.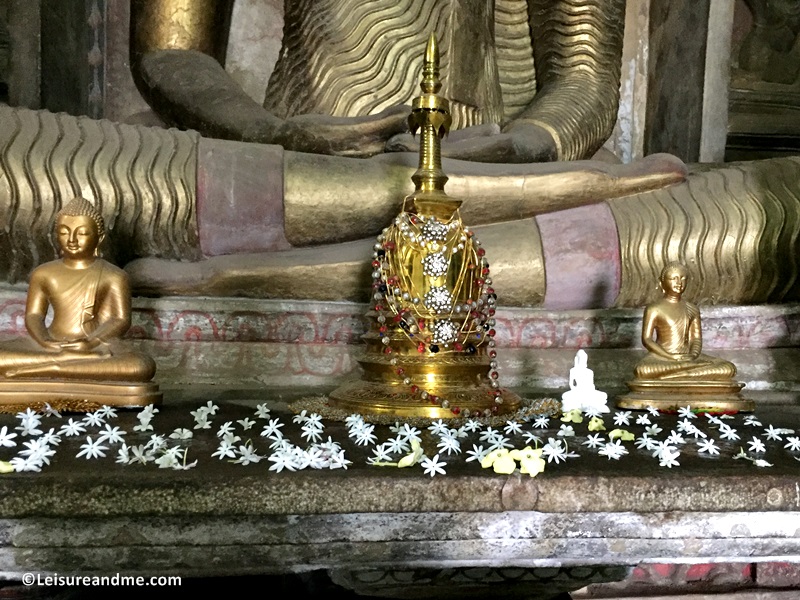 We were impressed by the ancient sculptures and buddha statues in this Gadaladeniya temple as it is full of statues.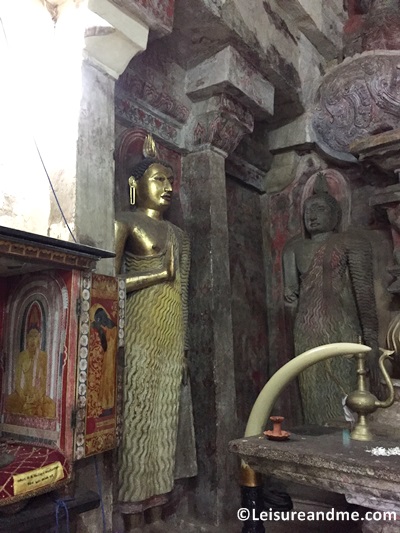 There is also a Bodhi tree in Gadaladeniya temple which is a must have in any temple.Other than the photos shared here,there are lot of things to see including the paintings and even an ancient inscription.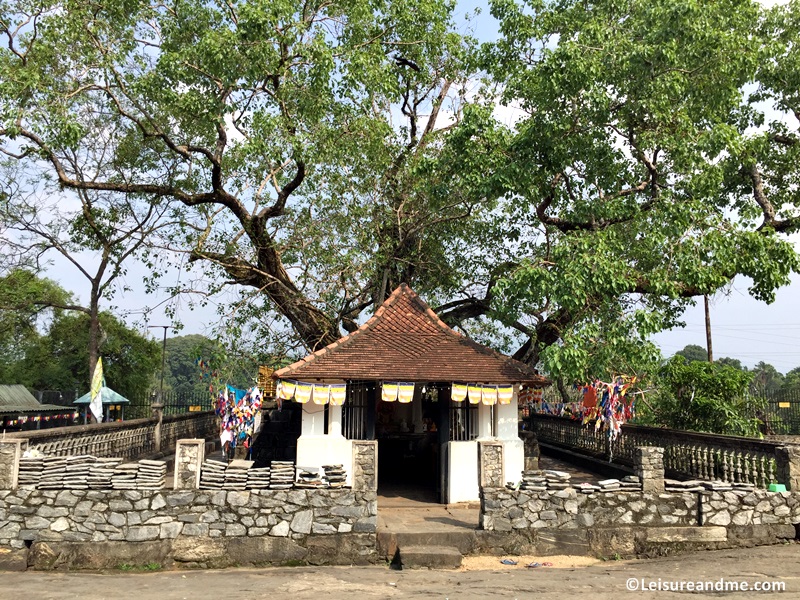 If you visit Kandy Sri Lanka,dont forget to spend few hours to visit this Gadaladeniya Viharaya which is just around 1 km away from Pilimathalawa.(Pilimathalawa is a small town along the way to Kandy).Also there are other 2 historical attractions you can visit after Gadaladeniya viharaya.Embakke Dewalaya and Lankathilaka Viharaya are other places you must visit in the same trip as those were also located in just few kilo metres away.
How to Reach Gadaladeniya Temple:
It is located in Pilimathalawa along the Colombo Kandy road.If you reach by public transport,it is easy to hire a tuk tuk from Pilimathalawa.Otherwise it is easy to arrange private car or tour operator to visit Kandy including this temple.
Things to know before you visit:
It is a historical attraction.If you have interest on ancient temples and culture then this will be an ideal place to visit.Also check the dress code and behavior before you plan your trip to Sri Lanka temples.
Have you been to Sri Lanka? Or do you like to visit historical sites?Please share your thoughts.