I thought our kid would be happy with the view of elephants. At the time we were visiting the Pinnawala Elephant Orphanage, kid hadn't see a real elephant. So, we wanted to give him an exciting experience among the large animals. However Pinnawala Elephant Orphanage was not a really attractive place for him. Instead he wanted to go out of the place! 🙁
Why? Well, it was same for me too. I remember few years ago I visited the Pinnawala Elephant Orphanage as a school student in one of our school trips. That time this place was really attractive and looked lush. There were baby elephants who could really attract us.
Then I visited the elephant orphanage again in around 2009-2010 and the place looked totally deserted. Anyway that's part of the stories and experiences we had before.
But, now the place looks different than before. It looks beautiful even at the entrance and it is with more facilities for the visitors including clean washrooms. We visited the Pinnawala Elephant Orphanage in November 2016 and pleased with the first view. So, here is our real experience with some tips which can be helpful for you if you plan a visit to this orphanage where elephants live!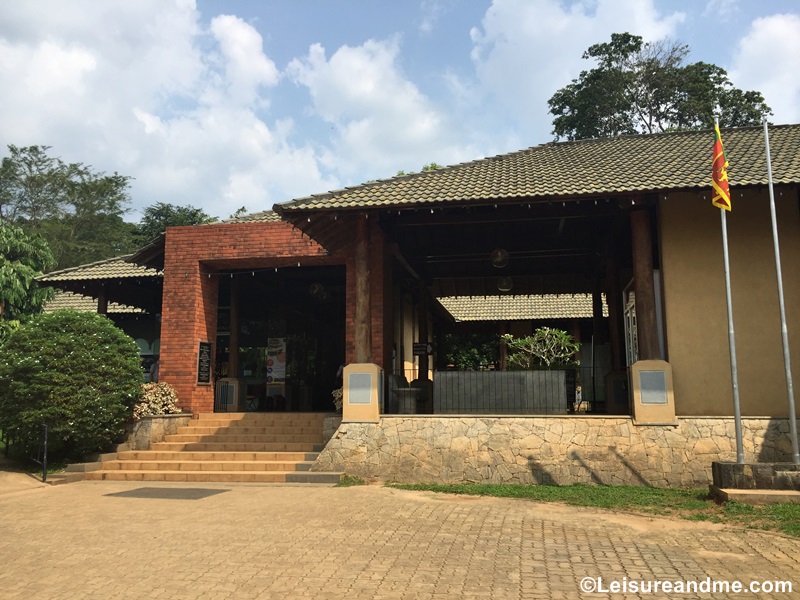 Pinnawala Elephant Orphanage is one of the best attractions for kids if you visit Sri Lanka. So we wanted to visit with our kid too thinking of watching elephants in action!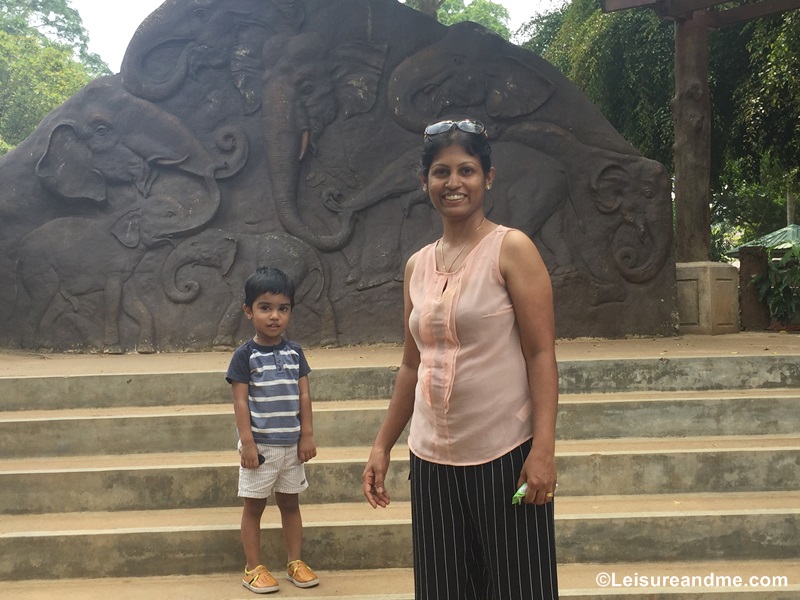 What is Pinnawala Elephant Orphanage?
The idea behind this elephant orphanage is really worth to protect the elephants. It is an orphanage founded with the aim of providing care and breeding facilities for the wild elephants who find in forests of Sri Lanka. With such care the orphanage helps to protect the wild elephants and helps to breed them. Under the care of the staff, young elephants who found abandoned by their mothers get a new shelter to live. Though the concept is in a debate among some activists around the world, it helps to save the lives of these abandoned young elephants. If there is no such place, such elephant calves will die in the wild without care and protection!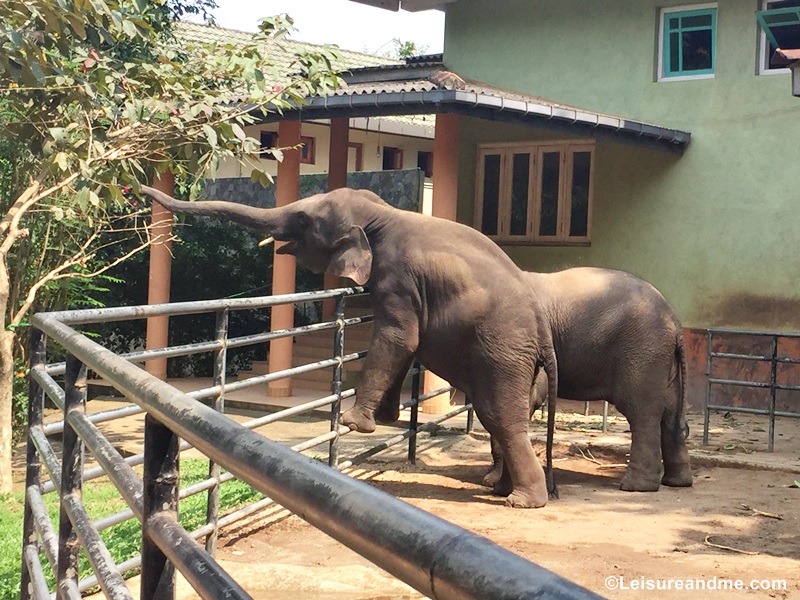 Things to do and see at the Pinnawala Elephant Orphanage
Elephants in this orphanage have a daily schedule to follow. If you visit there on the right time, you can easily watch these activities and even join with the activities such as feeding the elephants. Watching them bathing is another interesting thing you must watch during the visit to the Pinnawala Elephant Orphanage.
Below are some of the things you can do in your visit to the Pinnawala Elephant Orphanage. Though the thoughts about the elephants in this orphanage are different for different people, it is better to prepare for the activities if you visit there.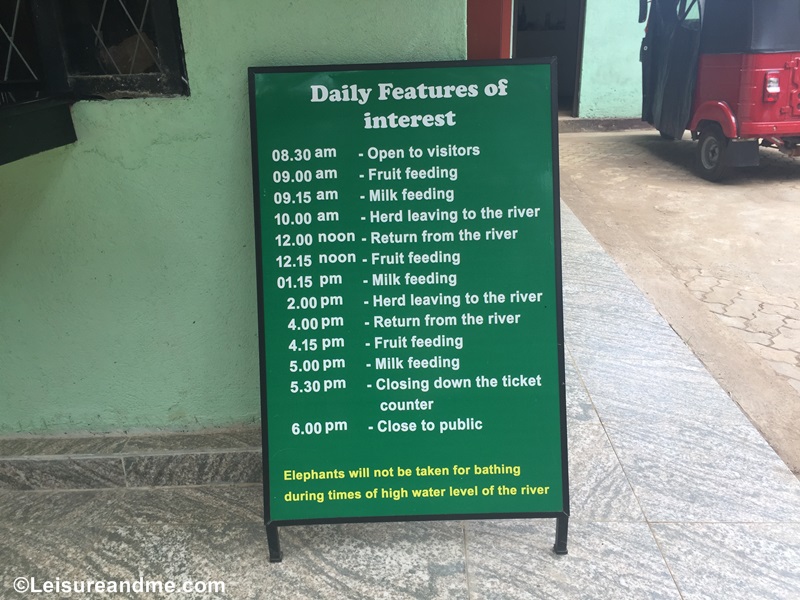 Watch the beautiful elephants
Yes, this is one of the things anyone does there at the elephant orphanage. However, don't just watch them. Elephants are really beautiful and you will see they love each other, care each other, walk, bath and many activities. Spend time to watch them closely and you'll find that it is really worth watching them closely.
Feed the elephants
If you visit there at the right time, you can feed the baby elephants. This will be an interesting activity for anyone.
Watch the elephants leaving to the river (leaving for a bath)
This is one of the best views for me at the Pinnawala elephant orphanage. The herd of elephants will leave the orphanage, cross the road and walk to the nearby river (Ma Oya) and they look so disciplined. They walk in a group but still in a line. In this recent trip we missed watching them walking across the road, but it is really a beautiful attraction you should not miss in Pinnawala!
Watch them bathing
Yes, elephants will be happily bath at the river (Ma Oya) and this is the best time to watch the happy elephants. If you visit with kids they will be happy to see the elephants having a bath playing with water and splashing water! Don't miss the photo opportunities of these giants!
Shop local products and souvenirs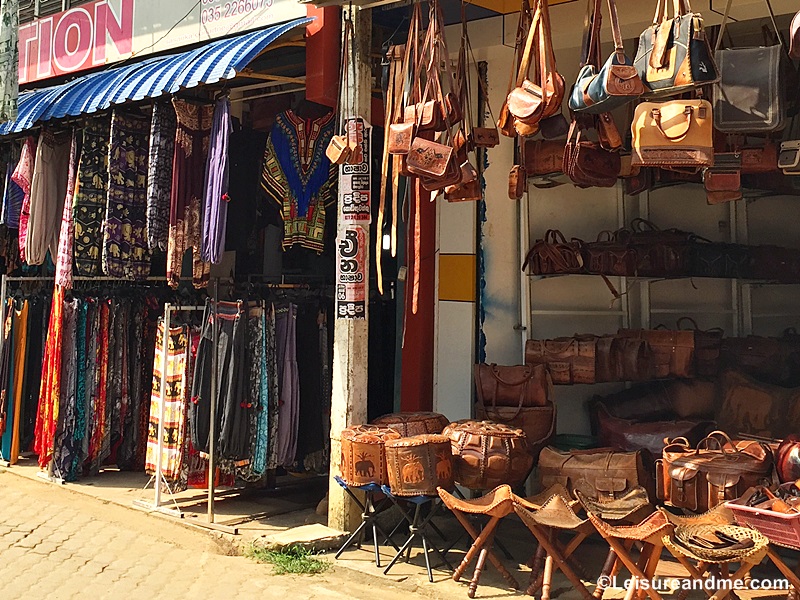 Other than watching animals, you can also spend time shopping around. There are souvenir shops which sell items for a range of prices. You will also find souvenirs such as small elephant magnets for less than $1 which can be a good memory for any kid. Other than that there are clothing, leather bags and many other items which you can shop around. Don't forget to spend some time for shopping!
Enjoy a Sri Lankan Meal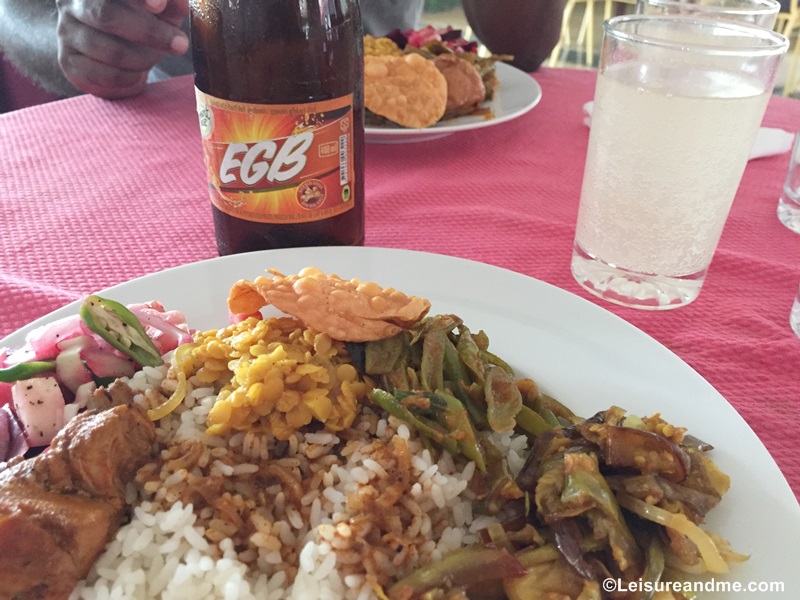 There are restaurants around which you can enjoy Sri Lankan food. We had buffet lunch at the nearest restaurant in front of the Elephant Orphanage which served buffet which we found really worth trying.
Visit other nearby attractions
If you visit Pinnawala, the elephant orphanage is not the only attraction to visit. There are other attractions too including the Pinnawala Zoo which is less than 10 minutes walking distance away. Read about our visit to Pinnawala Zoo which we liked much!
Things to know before you visit Pinnawala Elephant Orphanage
Below are some helpful tips for you to prepare and plan your visit. Hope these details are helpful for you to enjoy a relaxing day at the Pinnawala elephant orphanage.
It will be really hot in a sunny day. Prepare with caps, sunscreens, sunglasses and simple clothing to beat the heat.
You need to buy tickets to enter into the orphanage.(Different rates for Sri Lankans/locals)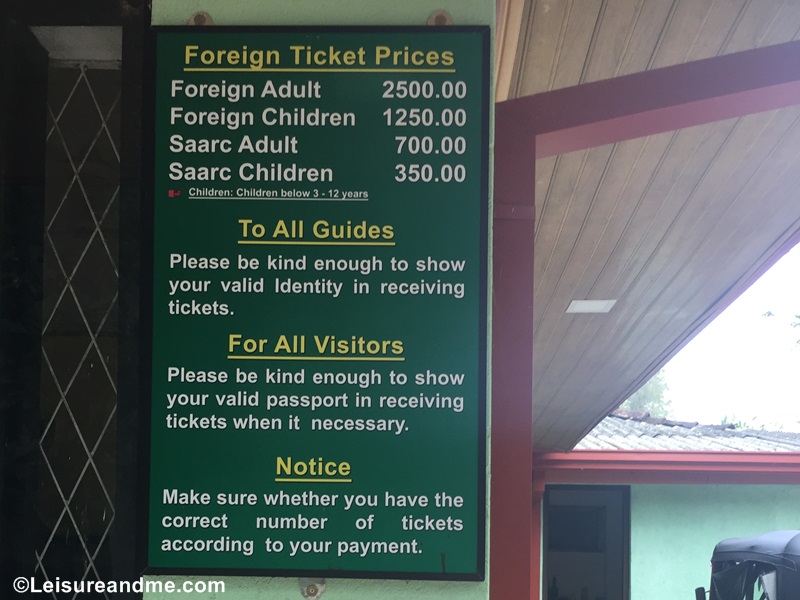 Opening hours are 8.30am – 6pm.However if I visit there again, I will try to reach there in the morning or may be late afternoon to avoid the heat. We reached there around 11am which was really hot, so we (specially the kid) didn't enjoy the place.
Prepare with water
Snacks and water will be helpful for you to spend the time there. You can easily buy food and water at Pinnawala as there are many local shops around.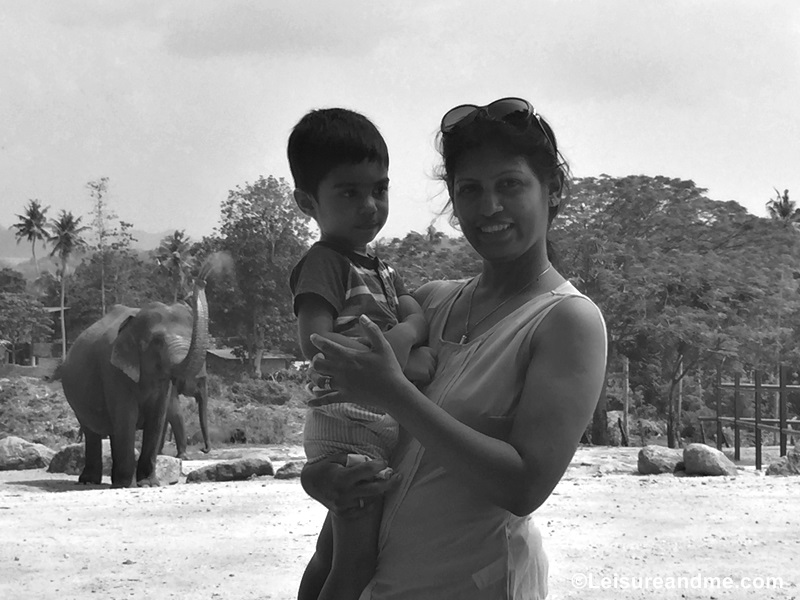 Finally, enjoy your day. Don't spoil your time watching the chained elephants, criticizing the orphanage. Instead spend time to watch them growing under good care. They are abandoned young elephants and they are under care of the orphanage management!
Pinnawala Elephant Orphanage – Is it worth visiting? Is it ethical?
Is Pinnawala Elephant Orphanage an ethical place to visit? This is a common argument that is in doubt or debate these days. Though I don't want to write most of my views, I simply want to highlight few of my thoughts and observations.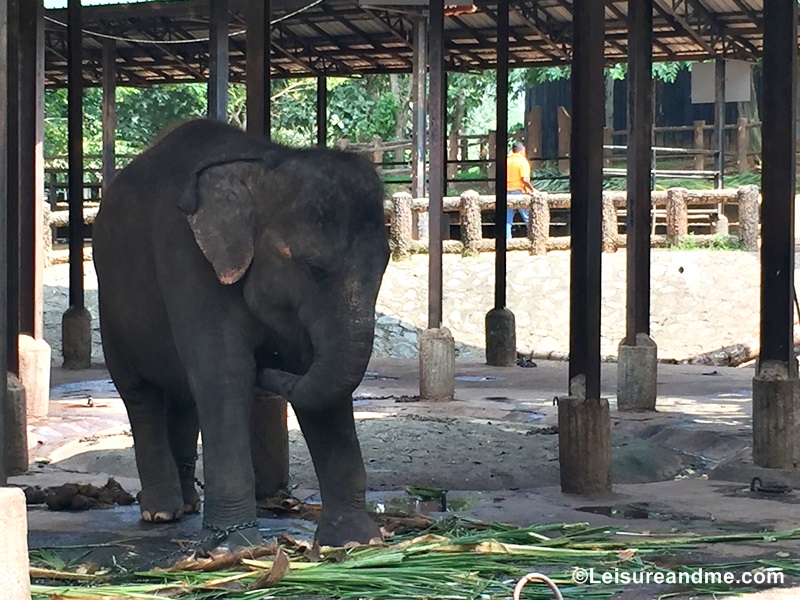 First, it is a place for raising abandoned elephants or elephants that are violent. If there is no such place to take care of these baby elephants, they would have died in the wild. At the same time, do you know that there are people dying in Sri Lanka rural places due to elephant attacks? The Human Elephant Conflict is a raising problem in Sri Lanka due to many reasons. There are political reasons and other reasons behind this problem. But, still the solutions do not work well!
Anyway, the place can be kept only as a place for taking care of elephants, not for earning tourist income. But, we may need to consider the cost of maintaining this place as well.
It is common that many writers and tourists point out the chained elephants in Elephant Orphanage. With incidents of history and even recent stories, I will never visit a place which elephants are roaming freely and happily without guides or mahouts. I know they can attack human anytime! In Sri Lanka it is common to see elephants under the guard of mahouts. Therefore as someone born and raised in Sri Lanka, these chained elephants walking with mahouts is a common sight which I do not see anything wrong. The Sri Lankan culture is attached with elephants in many events including 'Perahara festival'.
Finally,to the topic!
Pinnawala Elephant Orphanage – Is it a Must Visit in Sri Lanka?
Above are all about tips to visit Pinnawala Elephant Orphanage including our experiences there. Think twice before you visit this place. If you are against animal tourism, then avoid Pinnawala. Save time to other attractions along the Colombo Kandy road. There are many other historical places you can admire and most of those are free attractions!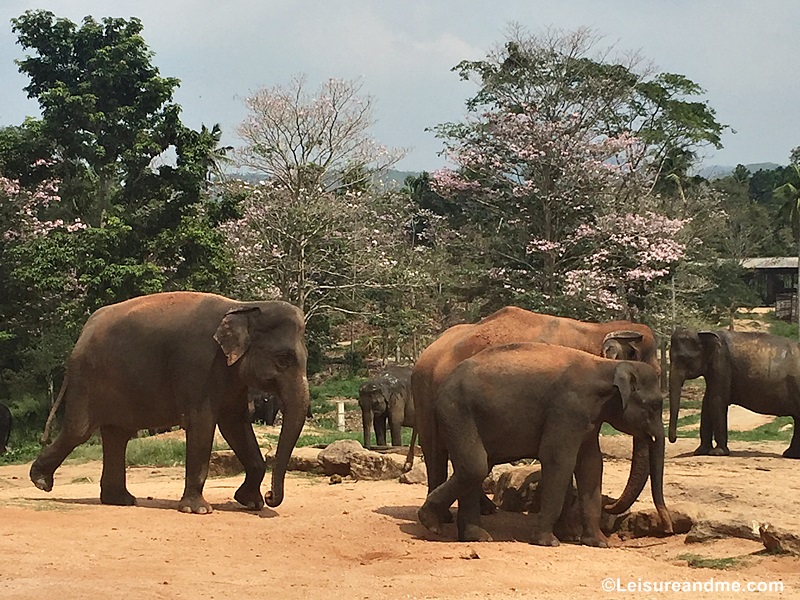 If you travel with kids or if you love to watch elephants closely and want to take some photographs, Pinnawala can be an ideal place for you. Then don't miss this Elephant Orphanage. There is also a mini zoo which you can consider visiting. Pinnawala can be the best place for some souvenir hunting too!
However, for me this is not the best place to watch elephants. It is not a zoo either. If you really like to watch elephants who roam freely in the wild, there are many such natural places in Sri Lanka. Udawalawa or Yala national parks are few of the places only. If you visit Minneriya National Park, you can watch elephants or if you use the Habarana road to visit Polonnaruwa, you will see places which elephants cross the road. Plan your Sri Lanka tour including such national parks and avoid the Pinnawala Elephant Orphanage. However, if your tour plan includes Kandy Tooth Relic Temple, then Pinnawala is along the way to Kandy (Colombo Kandy Road). So, it is easy to stop here and spend few hours!
Accommodation in Pinnawala
In Pinnawala you will find many beautiful locations to stay.The village itself is a beautiful area with the beautiful river view of Ma Oya.
Check  Agoda for accommodation recommendations.
Also check Airbnb for accommodation for reasonable rates.Using my link you will get upto $50 travel credits for your first booking.
How to reach Pinnawala Elephant Orphanage?
Pinnawala Elephant Orphanage is located at Pinnawala (Kegalle district) which is easy to access via Colombo Kandy road. If you are a foreign tourist, joining with a tour planner in Sri Lanka will be much easier or otherwise Rambukkana railway station is the nearby railway station.
Hope this post will be a helpful travel guide to Pinnawala Elephant Orphanage if you plan a Sri Lanka holiday. Have you been to Sri Lanka before?