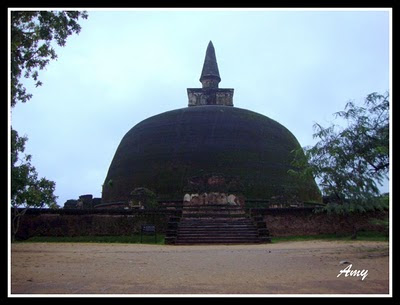 Rankoth Vehera is another construction by the King Nissanka Malla(1187 AD to 1196 AD).However some of historical information give the idea that King Nissank malla did only the renovation,but the Stupa was built before him.
Anyway this is a great symbol for the proud history of Polonnaruwa Kingdom.
The stupa is 180feet high & claimed as the tallest stupa built during the Polonnaruwa Period.
Still there are remaining of 'sangawasa'(where the Buddhist Bikkus lived)