Built by King Mahanaga (as per ancient records) in the late 3rd Century BC and situated in between Thissamaharama to Yala main road, Yoda Wewa is an ancient reservoir of Sri Lanka which still provides water and irrigation needs to the people around. The exact location we see this ancient tank of Sri Lanka is Yodakandiya (A small town in between Thissamaharamaya and Kirinda).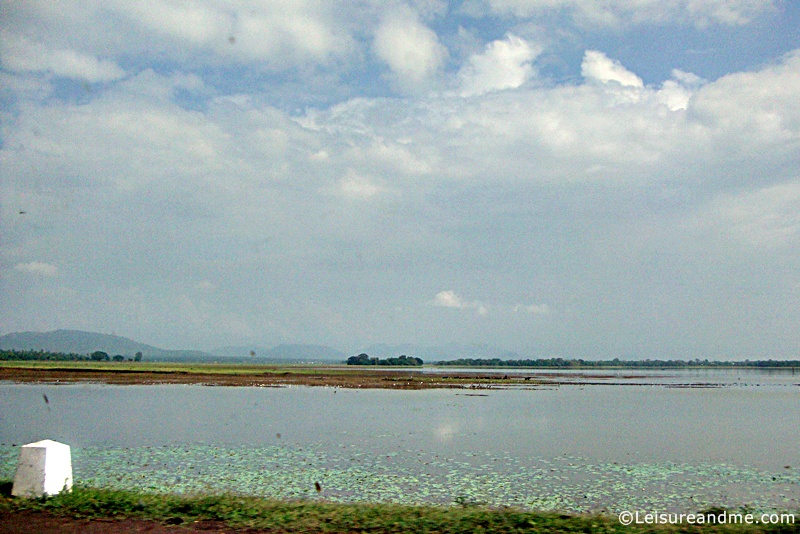 In our previous holiday in Sri Lanka, Thissamaharamaya was one of the places we visited and I could capture few photos of this tank.(Yodha Wawa),however these were captured from the running vehicle and not the captures I really wanted. Sometimes time also matters when we travel and on that day our aim was to reach Ruhunu Maha Kataragama Dewalaya. So, I had to happy with these captures. 🙂
Yoda Wewa Bund is about 2400 feet long with the height of 15 feet. The tank carries a capacity of around 31,500 acre feet of water. Therefore it is the main source of irrigation facilities to the paddy fields around the area making Yodhakandiya, Thissamaharamaya areas as agricultural areas which produce a major portion of rice harvest of the country.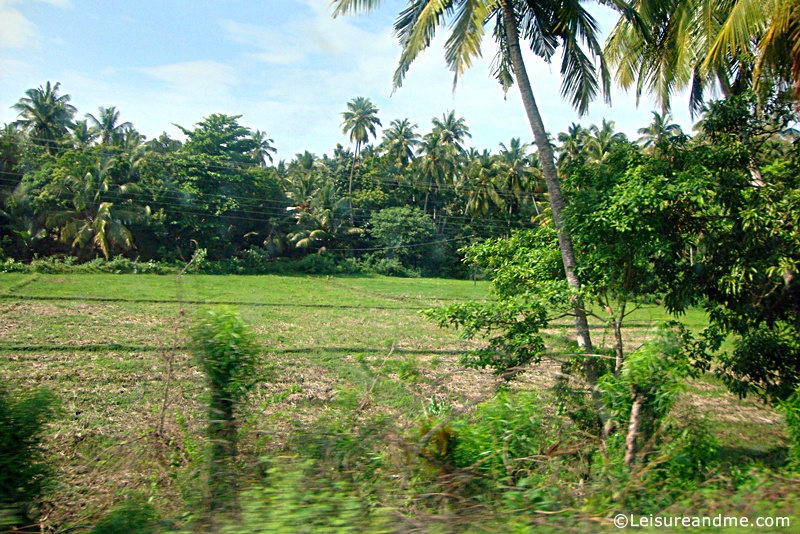 Above is just a capture of a paddy field which I captured in Yodhakandiya.These paddy fields were just opposite the Yodha wewa and thought it is nice to share with this post.
If you visit Sri Lanka and visit the Yala National Park,you will see these landmarks along your route from Thissamaharama to Yala.In our visit,we didnt have much time to stay or relax,however we could visit few temples and ancient places of southern Sri Lanka.Hope to visit these places again and most probably,some nice captures!
Whenever I have some free time,I really enjoy by visiting other travel blogs and weekend linkups are a great source to find some recent travel posts.So,this week I am linking with Weekend Travel Inspiration #wkendtravelinspiration hosted by Albom Adventures and other great travel bloggers.
Read all the posts of this road trip in below links,
Ruhunu Maha Devalaya-Kataragama