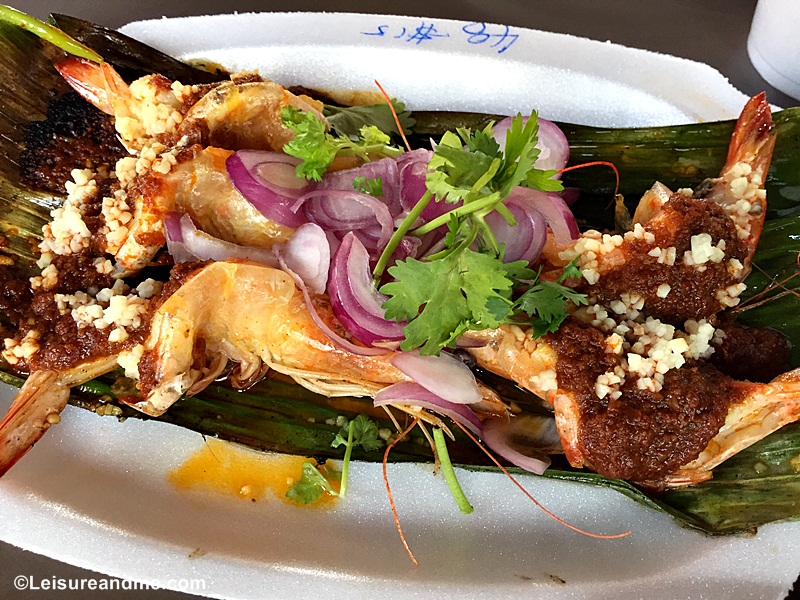 Singapore is a food paradise. Living in this beautiful country for many years, food is one of the things that make me love Singapore and its culture. As a multi-cultural country, you will find many food choices varying from Chinese, Malay, Indian, and Japanese, Western, Thai and many other cuisines! This is why food choices make Singapore a unique destination to visit. From chili crabs to delicious otah buns, there are many food suggestions that you should try in Singapore. Don't forget the delicious Tze Char meals too.
However, if you are new to Singapore or even if you travel Singapore for a short holiday, you may find it difficult to find the best food choices easily. You will even miss the opportunity to try the signature dishes of Singapore such as chicken rice, Laksa, Nasi Lemak and many others.
But now, there is an online food guide about Singapore food where you can easily find the best food choices and places which also include reviews and recommendations. It is EatBook!
EatBook.sg is a Singapore food guide that shares honest reviews and recommendations. If you want to find the best hawker centers to visit or even a review of a restaurant, EatBook is your resource to check for recommendations and experiences.
Why EatBook.sg?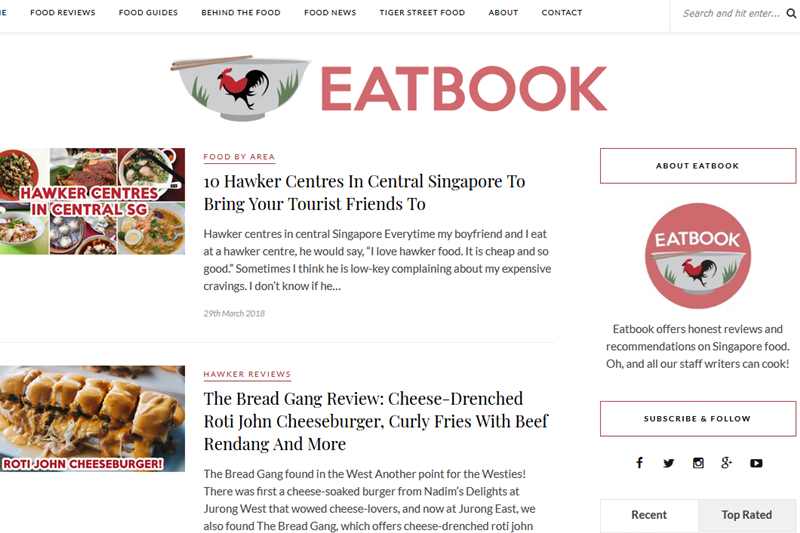 If you wonder why you want to refer a food guide such as Eatbook, here are some reasons. Even a Singapore citizen will find it complicating to find the best food in the town. There are many hawker centers, restaurants and cafes that offer different food for different prices and tastes. This is why it is easy if there are reviews about the food before visiting. With such food reviews, it is always easy to find the place to visit which is popular for best Nasi Lemak or even chicken rice if you like to explore signature dishes.
What makes Eatbook unique?
Well, with so many food blogs and food guides about Singapore food, what makes Eatbook unique? I had the same doubt before I look into this online food guide. Surprisingly, all the food guides and reviews are based on actual food experiences tried and tasted personally by the Eatbook team. You will read the actual food experiences together with mouthwatering photos taken by the team of Eatbook.
These articles are not just pieces of writing that shares food experiences for the sake of sharing. Instead, I really like the way they write making me dream about indulging in food choices. Mouthwatering food photos do not allow me to stay away from this site whenever I visit Eatbook for finding food recommendations near my area.
If you visit Singapore or even if you look for food recommendations for your weekend, then have a look into www.eatbook.sg. You will sure thank me for introducing this resourceful site through my blog posts!