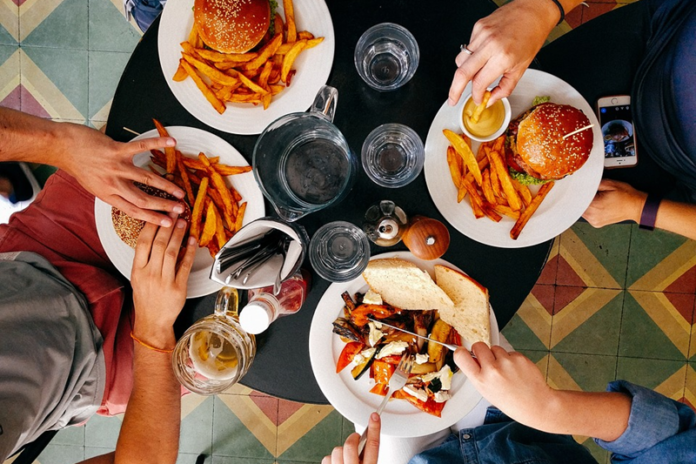 San Diego has some of the best foodie hot spots in the country, and every type of dining experience you can imagine from vegan and traditional American cuisine to Asian, Italian, and Mexican. But which are the best? Here you'll find the best restaurants in San Diego.
Lionfish
If you're looking for great seafood, look no further than the Lionfish. This restaurant situated in the Gaslamp Quarter in San Diego features freshly caught seafood, prepared by the expert chef Jojo Ruiz.
Ruiz takes classic seafood dishes and spices them with a modern twist, providing a uniquely delightful culinary experience. The menu boasts everything from grilled octopus to fresh caught grilled fish. Salad, chicken and pork, sushi and oysters are also offered.
The Lionfish also has a daily happy hour from 5-7pm, sporting a massive wine and cocktail list sure to meet anyone's tastes. If you're looking for the best in seafood, look no further than this trendy San Diego Restaurant.
Cucina Urbana
If you're visiting San Diego, you must visit the 4.6/5 star restaurant, the Cucina Urbana. This trendy and exquisite Italian restaurant, located on Laurel Street in San Diego, boasts an impressive wine list (with full bottles for sale) and a tasty Italian menu.
The menu covers lunch, dinner, and happy hour, along with desserts for your sweet tooth. Pasta, antipasti, pizza, piatti, and contorni are all represented in the Urbana's impressive menu. Featuring a specialty menu and happy hour Monday through Saturday between 5-6pm, the Cucina Urbana captures the authentic taste of Italy with a reasonable price tag.
With a 4.7/5 review on OpenTable and a 4.6/5 on Google Reviews, The Urbana maintains its well-deserved reputation through quality food and excellent service.
The Addison at Del Mar
One of the top rated restaurants in the San Diego area is the Addison, located in the beautiful Grand Del Mar resort. Boasting a five-star rating among its patrons, this restaurant is known for quality food and a unique and elegant European atmosphere.
Grand Chef William Bradley keeps the spirits high with his unique and inspiring dishes; everything from fresh seafood to pasta and salad, every meal is hand crafted with care and attention to detail.
The restaurant's wine list is equally as impressive, with vintages sourced locally from California, and from around the world. The list features wines from Spain, France, South America, Australia, New Zealand, and more.
With a 4.7/5 review on Google and a 4.8/5 on OpenTable, this restaurant is well suited to provide you with an excellent and memorable culinary experience.
Galaxy Taco
If you find that your palette is craving Mexican cuisine, Galaxy Taco is here to satisfy. With a 4.1/5 star rating on Google Reviews and a 4.4/5 review on OpenTable, this Mexican destination is a must-visit if you're in the San Diego area.
Galaxy Taco takes a different approach to Mexican cuisine. Hand pressed tortillas are used daily, pressed from quality and locally sourced masa.
Galaxy features a lunch, dinner, and kid's menu. With all the staples of elegant mexican cuisine, including tacos, burritos, enchiladas, and tamales, your taste buds will leave satisfied and wanting more.
The best part is, the tacos feature something you don't find often; variety. A taco can be as simple as some ground beef and cheese stuffed in a flour tortilla, but at Galaxy Taco, the hand pressed tortillas are filled with everything from fish to beef or chicken to pork and steak or even veggies only.
The Galaxy offers a decent spirit and wine list as well, offering happy hour Monday through Friday from 3-6pm.
Menya Ultra
If you're ready for tasteful Asian cuisine, the Menya Ultra should be on your destination list. Located on Clairemont Mesa Blvd in San Diego, this restaurant boasts a 4.7/5 review on Google Reviews and a 4.8/5 on its Facebook page.
The concept of the Menya Ultra is to take traditional Japanese food and transplant it to America; with quality and class. Their noodles are homemade, and the ramen is famous for its quality and flavor. No MSG is used in their soups, but instead, the flavor is brought out naturally by cooking them at high temperatures for extended periods of time.
Whether you're craving ramen or stuffed dumplings, Ultra's menu is diverse and certain to satisfy your Asian cuisine cravings.
Et Violà
French cuisine is elegant and unique, and no restaurant captures this better than the Et Violà, located on Adams Avenue in San Diego. Chef Vincent Viale is a French-born culinary expert, using his talents across the country to become head chef at several five star restaurants.
The restaurant has excellent reviews, with a 4.6./5 on Google Reviews and a 4.7/5 on OpenTable. Featuring a lunch and dinner menu, extensive wine and cocktail list, and even a dessert menu, this excellent French Bistro can offer quality eating at any time of the day. Fish, chicken, beef and pasta, salads and even a vegetarian menu makes the bistro diverse and flexible.
Classy and Affordable
Dining in San Diego doesn't have to break the bank. These restaurants each offer a classy and elegant dining experience with an extensive list meal options, and drinks menus for whatever taste you're looking for. Best of all, they're reasonably priced and many feature specials and happy hours. If you're visiting San Diego, be sure to check out these culinary hotspots.