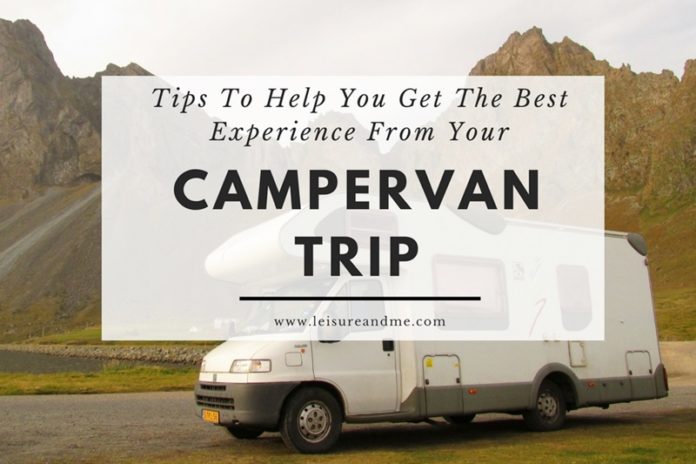 Campervan trips are becoming trendy all over the UK. And if you have been planning to take a little road trip to refresh yourself, then you too should consider hiring a campervan. The convenience and facilities offered by the van will surely provide for a comfortable and memorable driving experience. Below, we look at a few tips that can help you to get the best experience from your campervan trip. These tips on making camping fun for everyone will be helpful too for an unforgettable experience!
Hire From A Good Renter
The number one thing you should ensure is to only rent a campervan from a reputed service like roseislemotorhomehire.com.  When you deal with such experienced campervan renting services that have been operating for pretty long, you can be sure to get the best possible service. The vehicles will be maintained in good condition, which essentially guarantees that you won't face any breakdowns in between drives. And all the interiors will also be hygienic and well maintained. After all, driving in an unclean, unhygienic campervan can end up doing you harm instead of relaxing you as you expect. Plus, these renting services are also most likely to be transparent and fair with their pricing and will never overcharge you or cheat you with hidden fees. Therefore, sorting out your camper vans rent should be done with care to prevent unhappy experiences. In contrast, renters who have a shady history are very likely to scam you out of your money by charging hidden fees and exorbitant rates. So, trust the reputed campervan services near your area and only deal with them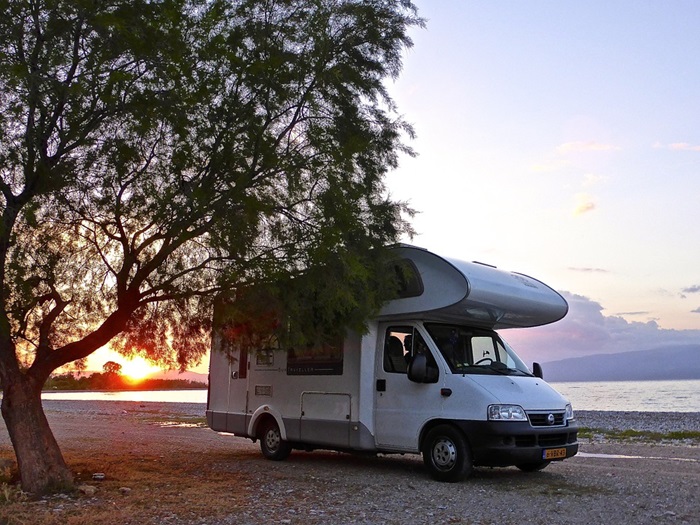 Test Drive
What use is a campervan trip if you are unable to drive the vehicle properly? Just because you may have driven a similar van does not mean that you will be able to hire any campervan and straight away drive it off the lot. Nope. Sometimes, you might struggle with driving a particular campervan properly. And if you go for a trip in such a van, you will only come back miserable rather than in joy. So, make sure that you test drive the campervan you wish to rent. Drive it for a few minutes and see whether you are able to control it as good as you drive other vehicles. If not, then do not take a risk and immediately look for other campervan models. Be sure to ask the renting service about automatic and manual transmission before you take the campervan into the road. And in case you have only driven vehicles with automatic transmission in the past, we recommend that you stick to it.
Things Included In The Rental
Be sure to check the things that are included in the campervan rental. Ideally, you should first prepare a list of what is required in the campervan. You can then check out the various rentals and compare their offerings with your list. This will help you identify the perfect campervan for your road trip. If you blindly just rent a campervan without having a clear idea of what it should include, then you might have to encounter some unpleasant, irritable situations during the trip. For example, most people who go for a campervan trip will carry a mini-fridge with them. And while some campervan rentals do provide mini-fridge together with the can, a few others may not offer it. So, if you do not ask the renting company about whether the mini-fridge is included or not, then you might end up with having to travel in a campervan without a chiller to store your beer and other drinks. It is to avoid such situations that it is advised that you thoroughly check all the things which are included in a campervan rental offering.
Stock In All Essential Gear
Make sure that you stock in all the essential gear into the campervan before you drive off for your trip. So, what gear should be considered as 'essential'? First, arrange for your sleeping gear. This will include stuff like air mattresses, blankets, pillows, and so on. And when picking pillows, look out for compressible ones as they make traveling much easier. Secondly, arrange the cooking supplies. After all, eating at restaurants all during the trip is not a good idea. And camping is only fun when you do cook your food by the fireside. At the bare minimum, ensure that you carry a gas cooker, fuel to run it, plates, cups, spoons, knives, forks, bowls, water bottles, plastic bags, and so on. Also pack in all the veggies, meats, and other such stuff. You can store them in the mini-fridge.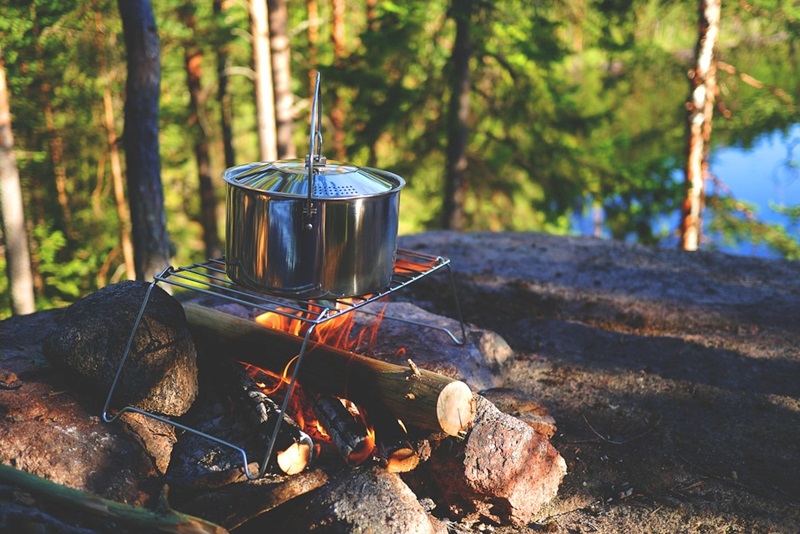 The final essential thing you should pack is your clothes. You need to pack the normal daytime clothes, pajamas and sweaters for the night, washing soap to clean the clothes, and a bag to put in the dirt ones. In addition to these basic necessities, you must also look to bring flashlights, headlights, power banks, bug net, batteries etc. also on your trip. If this is the first time you are going out camping in a campervan, just ask some friends for what to pack and they will help you with a detailed list of necessary items.
The Camping Site
Take special attention while choosing your campsite. Only choose campsites where you are legally permitted to park your vehicle and have a good sleep for the night. As such, check that the local rules do allow for it. The last thing you want to do on the trip is to sleep in a prohibited area and get involved in some legal mess. Check the internet and you will surely find a campsite that has been well reviewed by other campers. Choose the one with the best reviews and you are guaranteed to have a fun time with your camping experience with a campervan.
Above all, consider taking a few friends with you for the campervan trip. Yes, you will be able to enjoy the trip on your own. But it will be far more enjoyable to chill out with friends rather than alone. And if you are aiming to have some fun time in between your stressful working schedule, then going for a campervan trip with friends will give you the best possible experience.