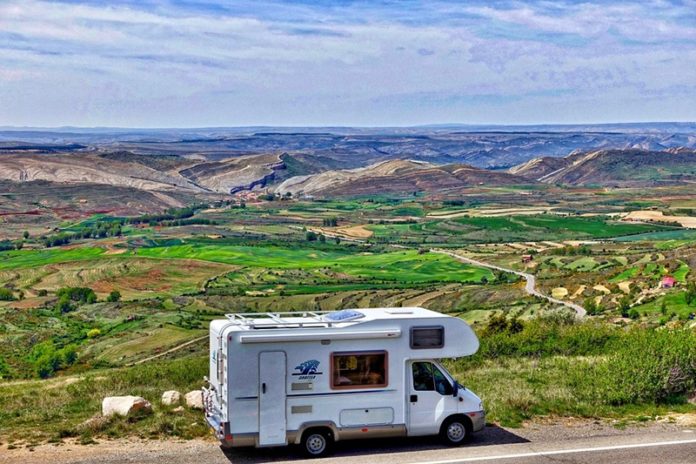 People differ in many ways, including the type of vacation they like. Some just want to relax and experience all the comforts offered by hotels and exclusive resorts. Some may want a more active holiday, visiting various places and touring all kinds of sights.
Finally, we have a group of people who want a vacation on their own, without any restrictions on location, accommodation, and plan of activities. These are people who want to feel freedom and adventure. RV travel, with your own or rented vehicle, is the best way to experience it.
Tips on how to rent RV vehicle if you never drive it so far, check below:
https://www.tripsavvy.com/guide-to-first-time-rv-rental-4161000
Enjoy Nature
Spending more time outdoors, away from the noise, crowds, and harmful gases, should be the priority, especially if you live in big cities. The desire for freedom, as well as the return to nature, are the main reasons why people opt for this kind of tourism.
When you organize a vacation on your own, without hiring an agent or travel agency, you have all the freedom in the world. Your stay in nature can last for two days or two months. You can go anywhere in nature, and enjoy the various landscapes, vistas, and phenomena of flora and fauna. There's no need to rush; you are not burdened with deadlines. And non-adhering to the schedule to the T will not be a problem.
However, when you decide on RV travel, you should know that you do not have the absolute freedom to park wherever you want. As seen on the website of The RV Nomad, in places like national parks and reserves, there are well-defined places for tourists and their vehicles to stay. RV camps are places where you can always go and have electricity, showers, and tank emptying.
Meeting New People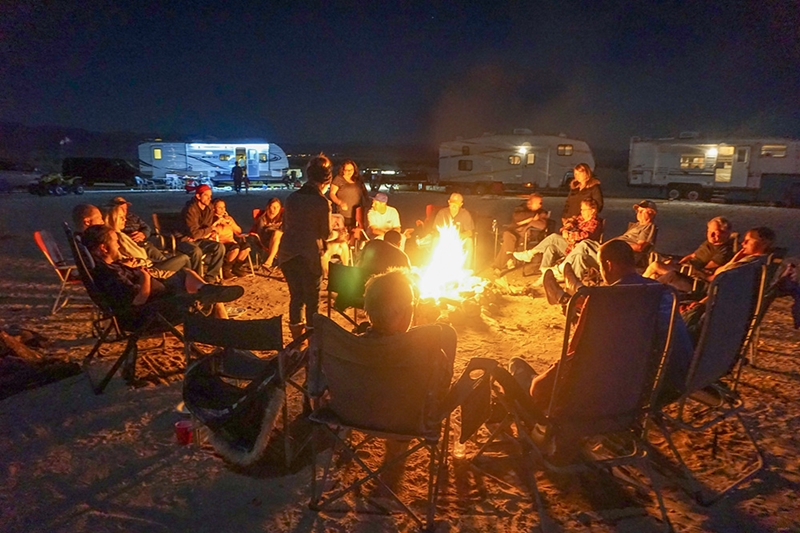 The point of the vacation is to finally 'unplug' ourselves from all modern gadgets and dedicate to family and friends. Going to RV camping is the perfect opportunity for that. At home, we are all burdened with obligations and in a hurry all the time.
Spending quality time with close people has become a rarity. That's why we should take a chance like going on RV travel for family bonding. The advantages of long journeys and stay in exciting destinations are strengthening connections with your loved ones and getting closer to them.
Also, campgrounds are ideal places to meet new people. The community activities or events organized within the framework of the RV camp offer numerous opportunities to meet other outdoor enthusiasts. You never know what kind of relationships this can generate.
Spending Less Money than on Regular Vacation
Going on an RV travel doesn't mean that you will travel for free, but that you will spend much less than at a hotel that offers full service. This type of vacation doesn't include comfort and luxury like in an expensive hotel, but it allows you to have a much better and more enjoyable holiday for the same money.
The fact is that fuel costs and RV maintenance can be quite high, but you can cut corners on something else. For example, you can prepare food at your own expense. These don't have to be complicated dishes – every RV has necessary kitchen utensils and appliances to prepare simple meals. You can bring your groceries with you or get them at local stores at very reasonable prices. Also, you can always fire up the grill in nature.
The more people travel in the RV, the more they save, especially concerning accommodation. Other ways of saving money while traveling with RV read here. The cost of staying at the campground is drastically lower than spending the night at the hotel. But if you want to avoid that expense too, you can 'settle' in a public parking lot or on the roadside rest areas.
People willing to hit the road in search of adventure will generally tell you all the positives of this type of active vacation. Indeed, the benefits of RV travel are numerous, ranging from the financial aspect to the ease of organization. However, despite maximum comfort and flexibility, RV camping is not for everyone. If you're not a fan of staying in nature, casual hanging around, and flexible vacation schedule, RVing is definitely not your cup of tea.