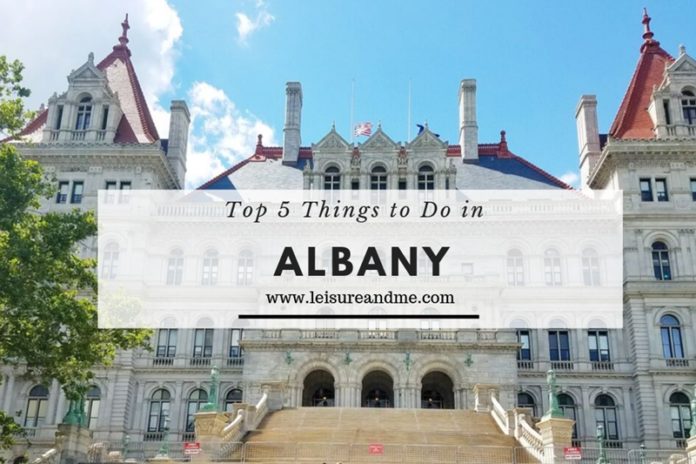 Three hours north of New York City, Albany is the second most visited city in the U.S., as well as the New York state capital. It boasts a 400-year-old history and is also rich in arts and culture. Located on the west bank of the Hudson River, residents and visitors enjoy scenic views of some of the oldest buildings on the continent along with unique architecture.
If you fall in love with the area while you're visiting, keep in mind that the Albany real estate market is relatively competitive. Many people enjoy living in this great city with lots of great things to do, including these top five options.
Empire State Plaza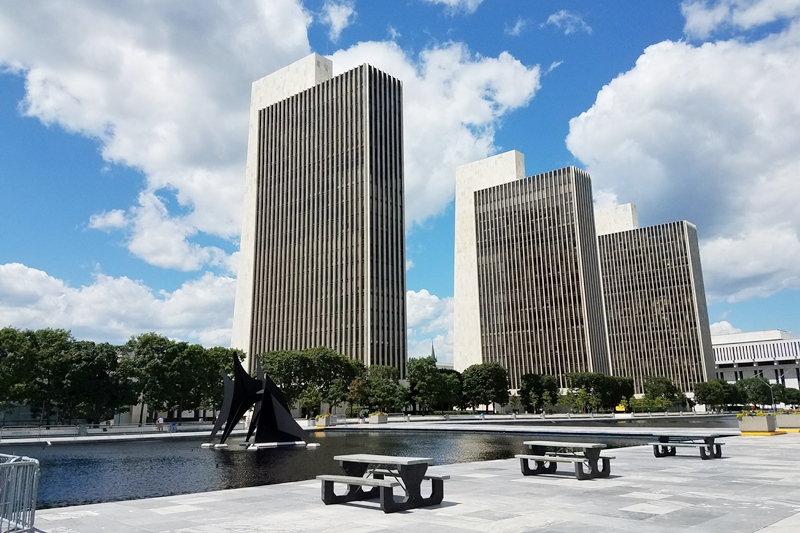 Governor Nelson A. Rockefeller commissioned his friend Wallace K. Harrison to create "the most electrifying capital in the world." Completed in 1978, the Plaza is visited by thousands every year. A variety of events are hosted here regularly, including live music, festivals, farmers' markets, and more. Check out the extensive collection of modern American art, take in breathtaking views from the Corning Tower Observation Deck, and eat one of 20 dining establishments.
Also read: Best things to do in Louisana
New York State Museum
Explore a diverse range of exhibitions at the New York State Museum which centers around the state's culture and natural history. Favorite exhibitions include Birds of New York, Fire Engine Hall, and The World Trade Center: Rescue, Recovery, Response. Younger visitors will especially enjoy the giant carousel.
Albany Institute of History & Art
As one of the oldest museums in the U.S., the Albany Institute of History & Art was founded in 1791 and has since been dedicated to promoting interest in the region's art, history, and culture. Current exhibitions include Heavy Metal: Cast Iron Stoves of the Capital Region, The Hudson River School: Landscape Paintings from the Albany Institute, and Ancient Egypt.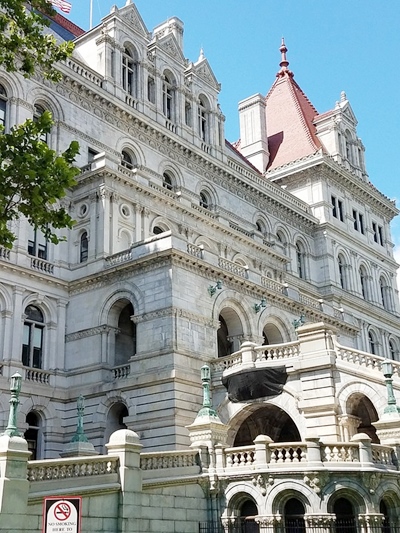 Howe Caverns
If you prefer outdoor adventure over museums, visit Howe Caverns, the largest show cave in the northeast. This popular attraction welcomes more than 150,000 visitors per year, according to Discover Albany. It makes an ideal day trip, just 45 minutes from the city, with guided tours available of the living limestone and sensational views of the Helderberg Plateau. The site also includes a motel, adventure park, glassblowing studio, and mining building. Take a special privately guided lantern or flashlight tour in the evening for a mysterious twist on your expedition.
City Beer Hall
If you're looking for nightlife, you can find plenty of options for play after dark in Albany. A favorite among locals and tourists alike is downtown's City Beer Hall. Located in the old telephone company building, it offers a menu of seasonal cuisine, 18 beers on tap and a full bar. Indoor and outdoor dining is available too.