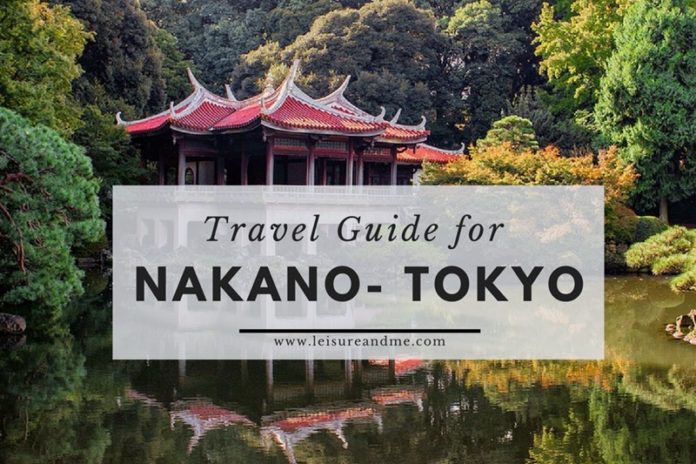 Nakano is one of the most visited areas of Tokyo. It is an area that is hip and current, insanely busy and filled with locals, business people and tourists.  Nakano, with all of its bright lights and mix of low and high-rise buildings, has a real combination of old and new.  The main shopping street, the shotengai, is filled with tons of small stores and local shops, and then there is Nakano Broadway a 13 story indoor complex, jam packed with every single kind of store imaginable.
Here is our travel guide for Nakano!
The Japanese love to shop. They also love good quality. In fact, there are the old style Japanese who are always looking for a bargain (Shotengai is filled with bargains), and there are the new style Japanese, the young and trendy, who spend good money on good quality. Nakano is filled with shops of all kind. You will find your cheap souvenir style chopsticks but also your luxury clothing, designer shoes and handbags, high quality leather, gold and diamonds and luxury watches. You find all nationalities shopping in Nakano – their reputation precedes them, worldwide!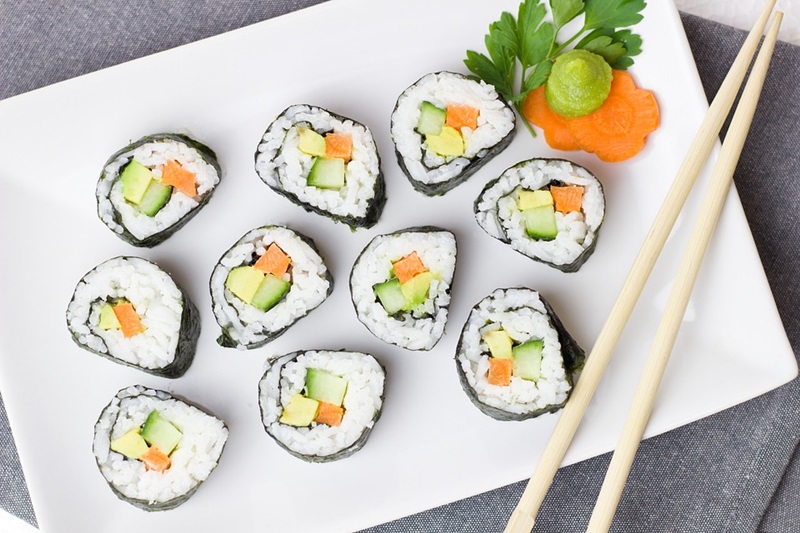 The Japanese love to eat too and Nakano is filled with the most fantastic foodie joints. Sushi, noodles, rice bowls, ramen and also – Korean, Asian and American food. You will find locals sitting next to tourists, often explaining to them what everything is. Food can be really inexpensive here and if you head to Nakano Central Park there is a fantastic selection of unusual and exotic Japanese foods. People sit eating octopus balls alongside others eating pizza alongside others enjoying their spicy noodles. It's a very cool mix of old and new, of local and foreign, and of strange and delicious. And the music playing in the background is really cool too.
Japan looks after its locals and its visitors. The country is safe, and Tokyo in particular is safe. It's busy and you may choose to have a guide initially. Japan has an excellent subway system and if you get off at Nakano Station you will immediately find the entrance to Nakano Broadway. This is the 13 story indoor complex. It's also a great place to find a good deal. You do need to spend some time and wander around all the stores – including the Nakano Watch Store – honestly, you will find everything from an old sewing machine to a brand new Rolex watch – and it is a shoppers delight. If you are not a shopper, sit at one of the outdoor stalls, sip your Japanese tea or beer and just people-watch. It's fascinating and endless and there are some incredible photographic opportunities. Never mind the amazing shopping deals.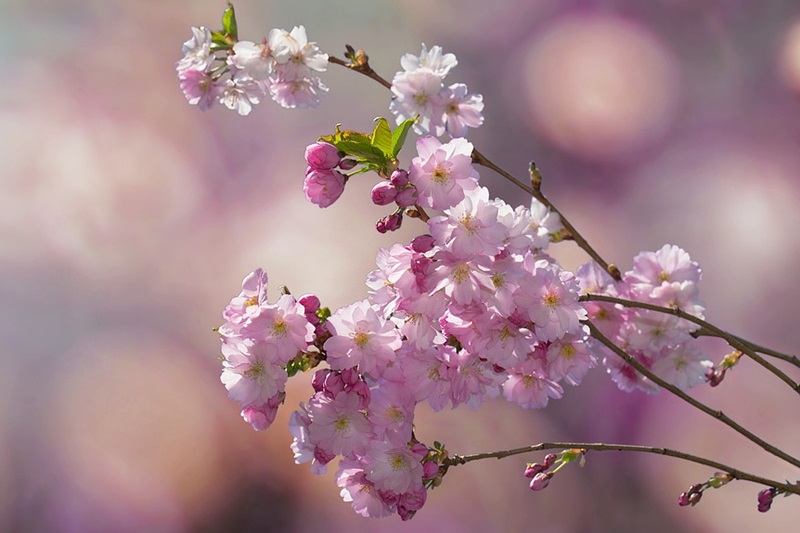 You can choose to say in Nakano and it's certainly less expensive than staying in central Tokyo. Some of the hotels are close to the station so you can easily get in and out without worrying about Tokyo or Nakano traffic. When you've had enough of the busy streets and the insane but fabulous shopping, head to one of the Spas. Kotobuki Yi offers herbal baths that are relaxing and typically Japanese; a soothing and wonderful experience. You can also take time out by wandering the wider suburban streets and parks and admiring the cherry blossoms. Cherry blossom season in Tokyo is divine, and especially in Nakano.
People come to Nakano specially to buy luxury goods. The Watch Company Japan is situated in Nakano Broadway. It's busy and that is because of the selection, reputation and good prices. You can find all the top watch brands – Rolex, Cartier, TAG Heuer, Omega, Casio, Seiko, and in fact, every good quality watch imaginable. There are new watches, vintage watches and if you present your passport, your watch is tax free. You find people travelling from all over Japan to visit The Watch Company in Nakano but in particular tourists from all over the world. There are some brilliant deals and buys.
Nakano is next door to Tokyo's busy Shinjuku area, which is perhaps the busiest part of Tokyo. Tourists often choose to stay in Nakano rather than Shinjuku because it is convenient and more affordable, and of course, excellent for shopping and eating. Nakano can be a little overwhelming initially – busy shopping streets, shrines, noodle shops, teeny houses, a fireworks store, sushi, fruit markets, fish markets, food markets, comic stores, figurines, vinyl, an old man selling machinery – everything is together and chaotic, but there is order to the chaos. And the area is charming, typically Japanese charming!
If you're only going to do a few things in Nakano,
then:-
Walk along Nakano's shotengai. (shopping street)
Visit Nakano Broadway. (13 story indoor complex)
Eat at the Nakano Park
Eat Nakano Ramen
Walk at Egota Park
Visit the Zenzjoji Temple
See the cherry blossoms at Araiyakushi
Hang out at Tetsugakudo Park
Walk through sukiji Fish Market
Shop at The Watch Store in Nakano
Ride the Nakano Station.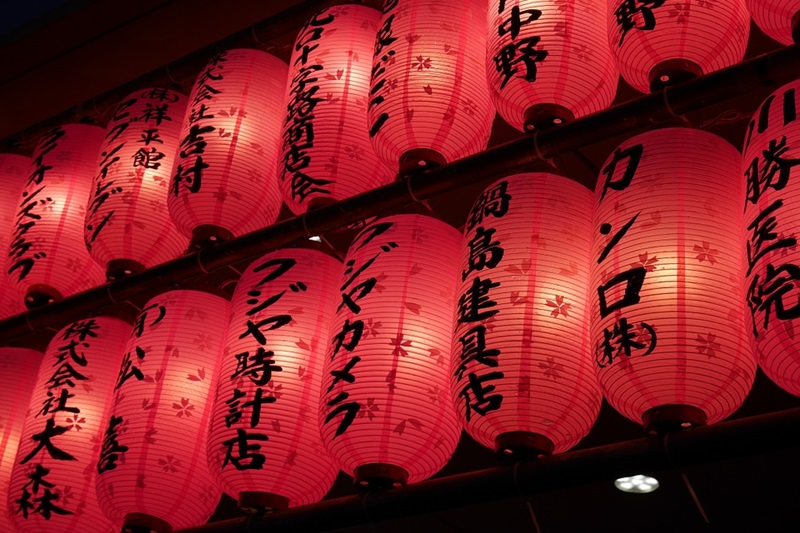 Japan is incredible for a holiday and Tokyo is the one city that a visitor must experience. The skyscrapers, bright lights, busy roads, street life and glitz and glamour are fabulous. Tokyo is up there with New York, London, Singapore, Cape Town and Sydney, as a world class fabulous city. Remember, do the old and the new. Visit the extraordinary new shiny buildings but also spend time in the ancient shrines. Wander the fish markets and also the new shopping malls. Get into Japanese culture and look at their art. Japanese museums are fascinating. There's nature amongst the chaos and Japanese parks are exquisitely beautiful. And remember, if central Tokyo is insanely expensive, check out Nakano. Don't just check it out for good prices, but check it out for great fun, an interesting experience and brilliant shopping.
Shop in Nakano. Buy yourself a luxury watch, a bowl of noodles and an anime figurine. Japan has a little bit of everything and we recommend you immerse yourself completely in the food, culture, art and shopping. It's worth it.
We hope this travel guide for Nakano is helpful for you to plan your holiday!