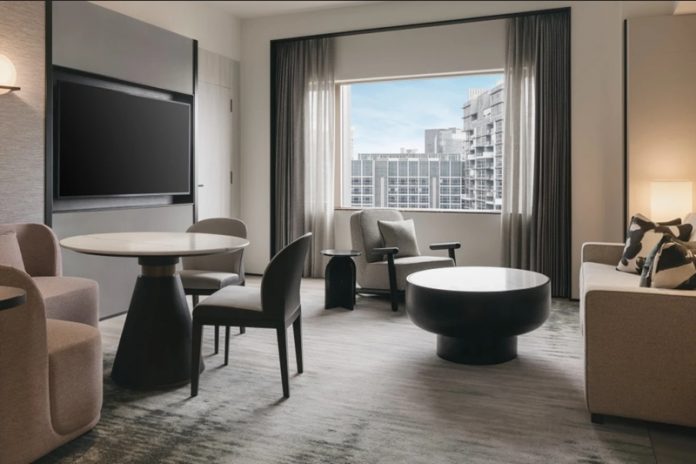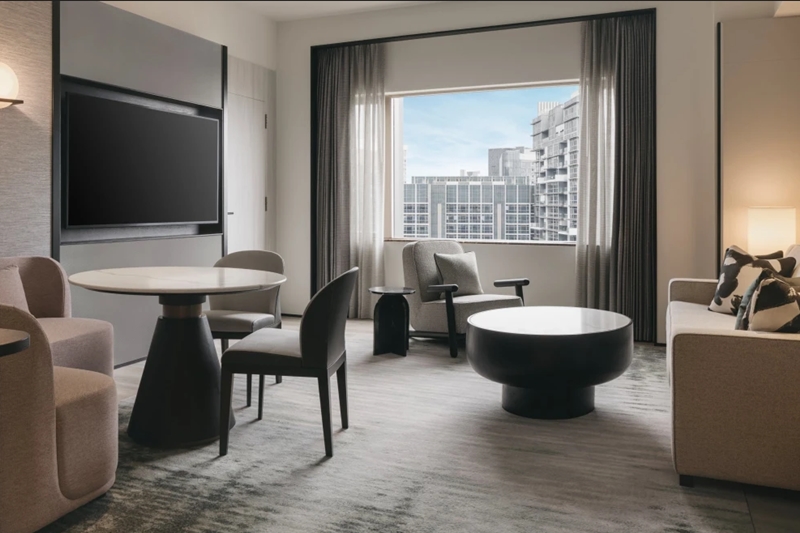 Singapore is one of the countries in Southeast Asia that is a favorite of foreign tourists and tourists from Indonesia. In Singapore, you can see diverse cultures gathered in one region. Singapore is also perfect for those of you who want a culinary tour and try a variety of dishes from Indian, Malay, and European, to Indonesian specialties.
In addition, Singapore also has a large selection of 5-star hotels that are ready to pamper you. The most recommended hotel for every traveler is the Hilton Orchard. In addition to its location close to the hustle and bustle of Singapore's nightlife, it is also close to tourist destinations and public transportation access. We then discussed some recommendations for 5-star hotels in Singapore for your trip.
Hilton Orchard
One of the 5-star hotels in Singapore you can book is Hilton Orchard. As we have said earlier, this is the most recommended 5-star hotel. The hotel, which is located on Orchard Road, provides approximately 1,000 rooms and suites that you can use.
In addition, the hotel is also close to Marina Bay Sands, Garden by the Bay, and Universal Studios. There is a large function room that you can use for weddings, business events, and so on.
Royal Plaza on Scotts
Another hotel option is Royal Plaza on Scotts. This hotel uses a more colorful theme and provides approximately 511 rooms and suites. There are various facilities and services that you can use such as luggage carts, co-working spaces, Muslim-friendly amenities, laundry & suit pressing services, fitness centers, gyms, internet lounges, and a swimming pool.
Marina Bay Sands
Marina Bay Sands is Singapore's most iconic luxury hotel. Inside the hotel, you can enjoy Sampan Rides, ArtScience Museum, Digital Light Canvas, and SkyPark Observation Deck. You can also enjoy the nightlife festivities at this hotel and relax in the Infinity pool.
There is also a wide selection of room and suite types such as Luxe Suite, Deluxe room, premier room, orchid suite, sands suite, and merlion suite. In each room, there are also various facilities that are ready to pamper you with your family.
Capella Singapore
Another hotel option is Capella Singapore. The hotel offers a staycation experience at an affordable price. In addition, there is a wide selection of rooms, suites, and villas that are suitable for your and your family's vacation.
You can also relax in the swimming pool, exercise in the fitness center, enjoy entertainment in public parks, and use babysitting services.
Mandarin Oriental Singapore
You can also book a room at Mandarin Oriental Singapore. The hotel is in Marina Square and close to Marina Bay Sands. What's interesting is that this hotel has been awarded in the property field by Forbes Travel Guide.
There are spa and massage services to help you relax, a variety of international menu options that you can taste, and meeting and events facilities that you can use at any time. In addition, this hotel offers a variety of packages at affordable prices as a complement to your vacation and adds to your experience during your stay.
There are various choices of rooms and suites such as deluxe room, ocean view room, marina bay view room, premier room, club city room, and club ocean view room.
Those are some recommendations for 5-star hotels in Singapore. You can secure your room in advance through the Traveloka app and get the best deal. Traveloka also provides a variety of airline options that you can use to depart for Singapore. In addition, there are also various recommendations for delicious restaurants in Singapore that you can visit.
Before you book a hotel room, you should also know what to expect from a hotel stay.