When you go on a hotel stay, there are certain amenities that you can expect. Most hotels offer televisions, telephones, and internet access in the rooms. Additionally, most hotels have swimming pools and gyms available for guests to use. While hotel stays vary depending on the establishment, these are some of the most common amenities that guests can expect.
If on an extended stay hotel booking, such as with the Roost Cleveland Long Term Stay Hotel, you can expect extra facilities in keeping with having the means to stay for longer. This might include cooking and washing facilities that are your own rather than coordinated by the hotel. It works out cost-effective to just have the access but then do it yourself. This situation is similar to a vacation rental when you have your property and will still have control over the chores.
Staple Hotel Services
Hotels also offer various services to their guests. These can vary from hotel to hotel, but typically involve front desk staff available around the clock to assist with any needs. Other hotel service offerings may include room service, laundry, and dry cleaning services, concierge services, and more. It is important to research what each hotel provides before booking to ensure the hotel you choose offers the amenities or services that you need.
Concierge services can provide support and help with directions and the best places to go. When people are in strange places they struggle to navigate themselves around effectively at first. Then, with extended stays, this need quickly disappears and you begin to feel like one of the locals.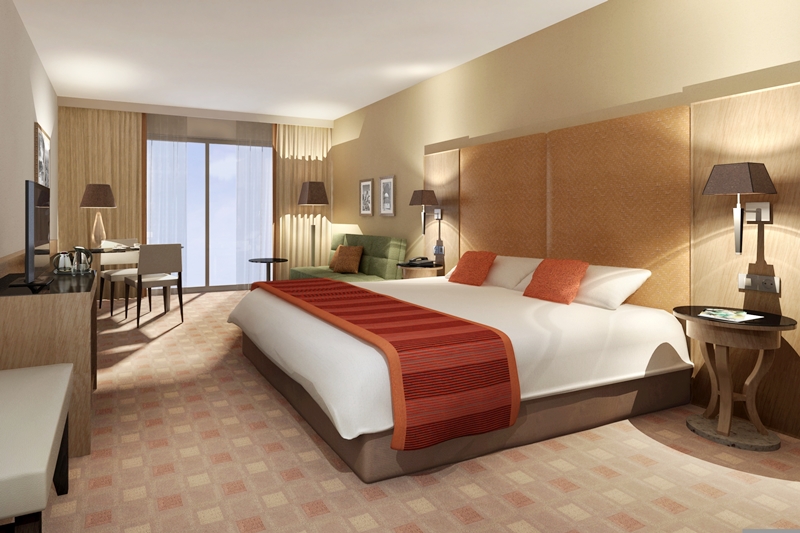 Laundry Services
Thinking more about hotel laundry services, we can have these so that our clothes are taken care of when we are going to need them again during a longer stay. Business suits can be washed for the next time and leisure clothes too. It is not practical to take back home a bag of washing that equates to a stay of several weeks or months. We would, in any case, likely run out of clothes.
Some hotels will take care of the washing for you, but more likely with extended-stay hotels, you will have facilities to wash your own. This is cost-effective when you will have a quantity of washing to be done. It saves you from needing to find an external place to do your washing when the facilities are conveniently on-site.
Hotel Policies
It is also important to familiarize yourself with hotel policies before your stay. Most hotels require guests to present a valid credit card and photo identification when checking in, which will be used as a form of registration and collateral. Additionally, hotel policies may outline the hotel's rules on smoking, noise levels, pet policy, and other such matters.
Be prepared for restrictions but often they are more relaxed with extended-stay hotels. In particular, in terms of check-in and check-out times. As a regular and trusted guest, you can expect more freedom. You will begin to feel like a part of the hotel family. There may well be other guests staying for a while too that you will get to know. It is enjoyable to be with others in the same situation and build up a rapport with them.
Hotel stays can be a great way to get away from it all. Knowing what to expect ahead of time can help ensure that you have the best hotel experience possible. With amenities like at home, we can quite comfortably stay inside a hotel for long periods and not affect our standard of living. We can often be pampered more than at home.