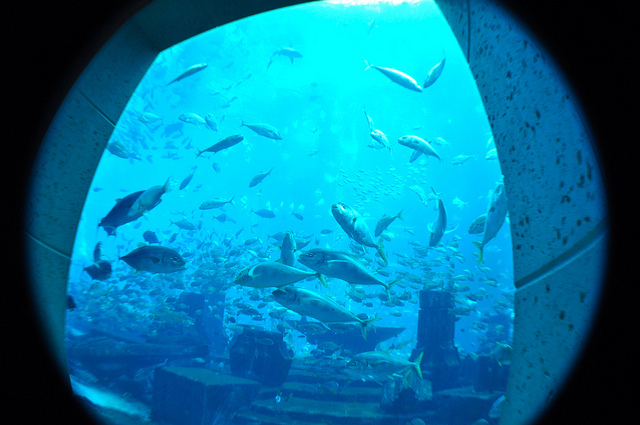 Concerned about the problem of entertaining your kids during the family holidays?
However, if we are talking about holidays in Dubai, there's nothing to worry about, since this place is simply perfect for an exciting family holiday due to the wide range of grand entertainment centers designed for all tastes and ages.
In this article you'll learn about the most popular spots in Dubai which both parents and children would love!
Dolphin Bay
Dolphin Bay is a modern center for training dolphins situated on Dubai's Palm Jumeirah, in the eastern part of the Aquaventure water park. It offers children to get closely acquainted with the dolphins, to watch their funny tricks, to swim and to play ball with them.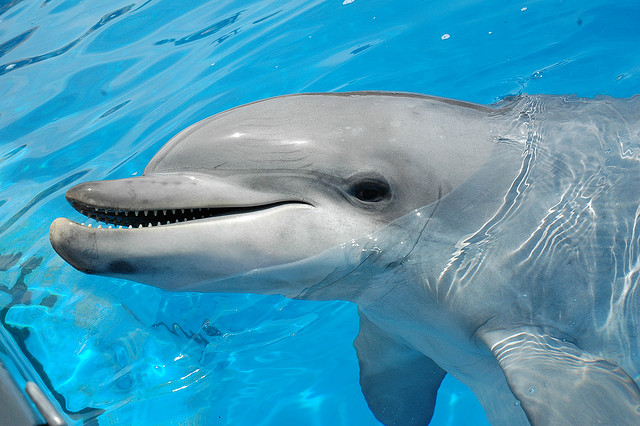 Every visitor of Dolphin Bay, depending on the age, ability to swim and the preferences can choose an entertainment that will let him plunge into the world of dolphins.
Small kids can swim with their parents next to the dolphins in the shallow water. The children with good swimming skills can dive and snorkel with the dolphins.
In the educational center of Dolphin Bay children can learn a lot of fascinating facts about the life of dolphins in particular and the marine life in general.
Your family can also enjoy a cheerful and unforgettable photography session with the dolphins at the edge of the lagoon.
Lost Chambers Oceanarium
Lost Chambers is a large-scale project, located on the left side of Dubai's Atlantis Hotel. It features a unique underwater world and includes over 60,000 species of marine inhabitants. In addition, the aquarium has a thematic design that allows the guests not only to get acquainted with the inhabitants of the fascinating underwater world, but also to immerse in the intriguing legend about the mysterious Atlantis.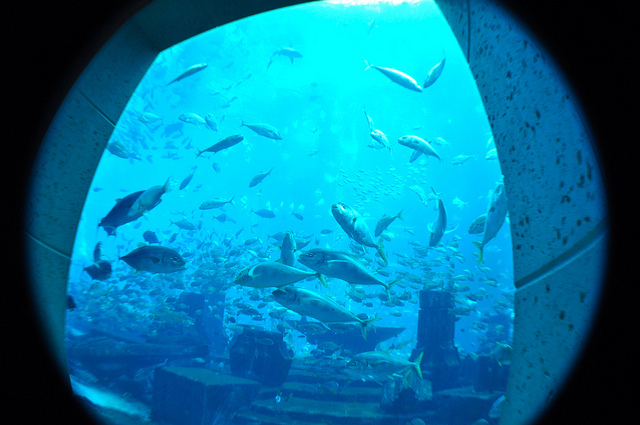 Remains of sunken ships and ruins of the lost mysterious countries with unique representatives of marine life floating around create a feeling of presence in the amazing sea tale. A visit to the Oceanarium will bring lots of fun both to you and your children.
Chuck E. Cheese's
This entertainment complex is situated in Dubai Mall and is great for visitors of all ages. It provides excellent conditions to relax with the whole family and enjoy various kinds of pizza, a wide variety of snacks and sandwiches.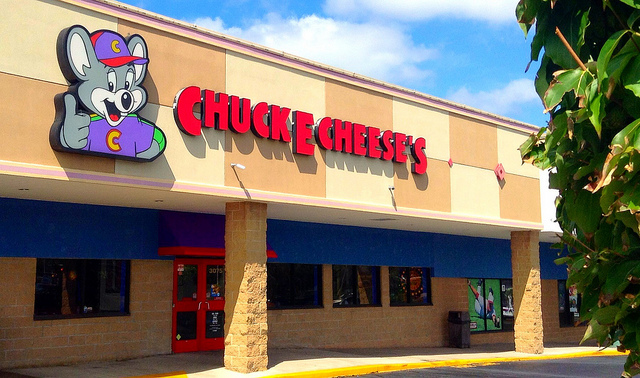 On the territory of the center there are up to 250 different amusement rides that can accommodate around 600 visitors at a time, regardless of their age. In the center of the complex there are around 1100 sits, where the guests can relax. Your children can enjoy a wide variety of slides, mazes, tunnels, roller coasters, a skating rink, a rock for climbing and fascinating animation shows!
KidZania
KidZania is an entertainment complex representing a real town for children. It is located on the territory of Dubai Mall. This large-scale theme park is meant to help children to enrich their knowledge, to develop their imagination and thinking, and to teach them being responsible for their deeds.
The founders of this complex have tried to imitate a real adult world for children with various agencies and institutions which are normally not attended by kids. Here every child can try himself in the role of the real professional of a certain working area and learn the peculiarities of the profession that attracts him.
In addition, at the entrance to the park children get some money in the local currency (around 50 KidZo). This money can be spent on any entertainment on the territory of KidZania. Thus, children can learn to appreciate both parents' and other people's labor, and realize the value of the money that they earn.
Stargate Complex
Stargate is a theme park, where an exciting entertainment is greatly combined with education. This modern entertainment complex is situated in Dubai's Zabeel Park.
The three-storey Stargate building is constructed in the form of a spacecraft. The founders of this educational and entertainment complex tried to create an atmosphere of joy and fun, in which children are much more eager to learn something new and develop specific skills.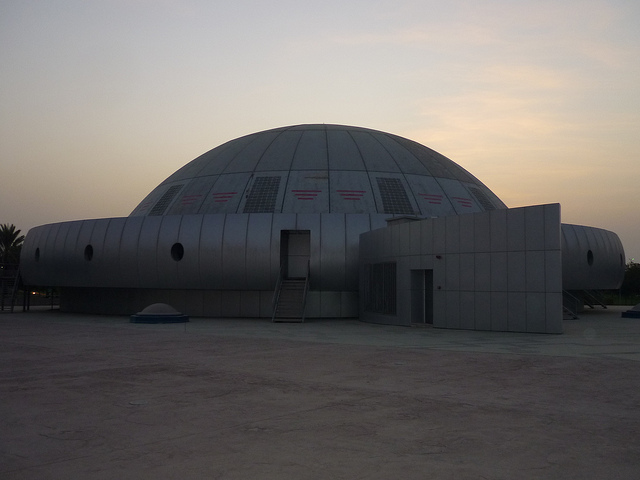 On the territory of the complex there is a karting zone, providing an opportunity to take a ride on electric vehicles and learn the rules of safe driving. The fans of virtual entertainments can enjoy a large variety of computer games, some training programs and simulators.
SEGA Republic theme park
SEGA Republic is one of the largest enclosed-type theme parks on the territory of Dubai, designed for a joyful family vacation. This large-scale leisure and entertainment center occupies a total area of over 7000 square meters and is located on 2 floors of Dubai Mall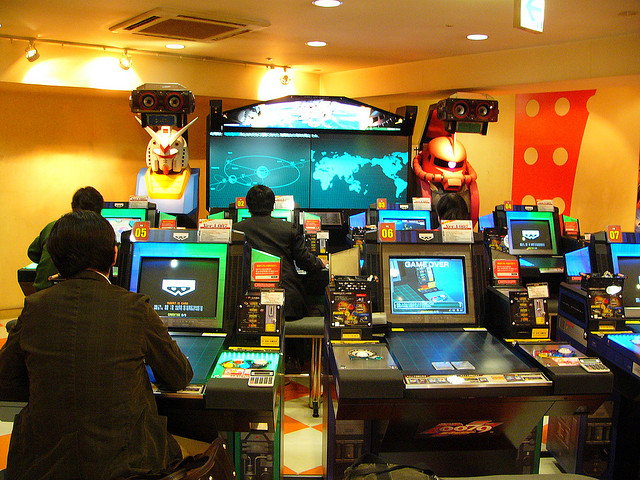 SEGA Republic represents a real world of exciting adventures, including 9 fascinating amusement rides, and around 200 various games suitable for visitors of all ages. The whole park is divided into five zones: Speed Zone, Sports Zone, Cyberpop Zone, Redemption Zone and Adventure Zone.
The park offers many cutting-edge simulators and electronic games that will fascinate both adults and children. In addition to amusement rides, there are lots of different gaming machines for visitors of all ages.
As you see, Dubai offers a big choice of spots for an exciting family holiday regardless of the age and preferences. So, on your arrival to Dubai Airport rent a cheap car for the whole family and set off to the local entertainment centers for an incredible experience. Without a doubt, both you and your kids will remember the adventures in Dubai for a long time!
Author Bio: Lily Berns likes to write and take photos of interesting places. During her free time, she travels in different cities with her friends.