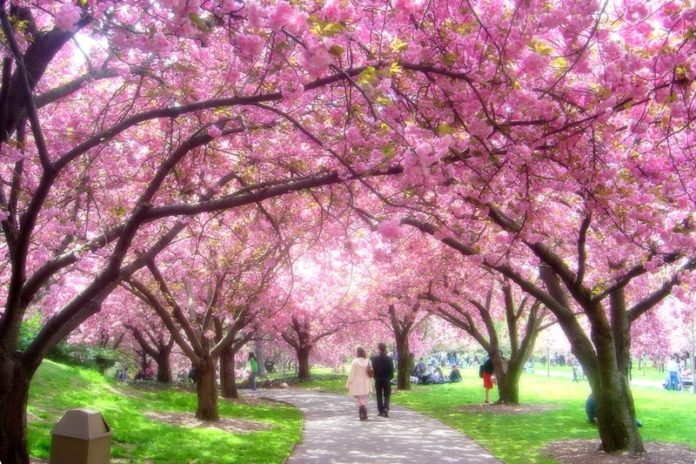 Culture, tradition, nature, and beautiful, pure aesthetics of Japan attract tourists around the world. Although tourism is not the leading industry in this country, millions of people come every year to get to know the Land of the Rising Sun, which is a unique world and once-in-a-lifetime adventure.
Every year in the spring, blossoming of cherry trees in Japan, known as Sakura, is one of the main attractions. Given the diversity of climate in this country, which varies from subtropical to moderate continental, this natural phenomenon takes place from January (southern and parts of the Pacific Ocean) until May.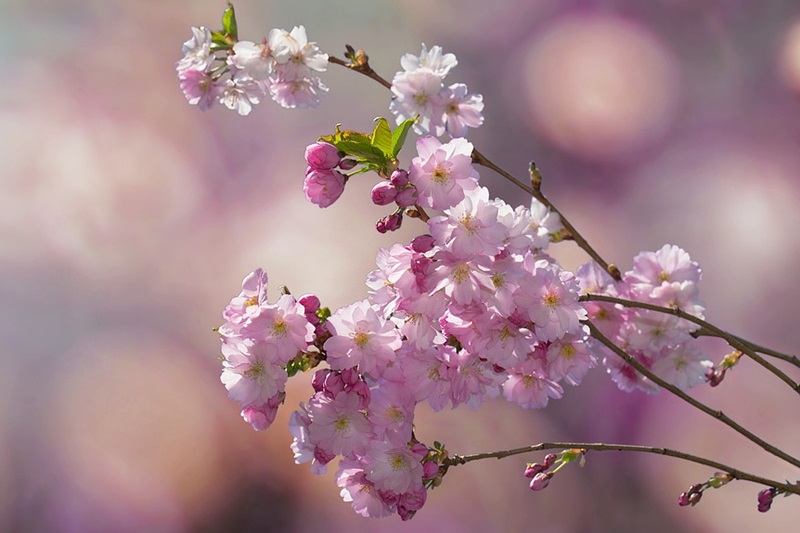 Media in Japan announce the news on the exact dates of the blossoming seasons in certain parts of the country. Enthusiasts from all around the globe are coming to see the magic of the landscape covered in all shades of pink (more about cherry tree varieties learn here). And many tourist agencies around the world recognize this opportunity for creating exciting holiday tours during cherry blossom season.
Interesting History of Sakura
The Japanese people respect the cult of nature, each phenomenon has its own holiday. The tradition of honoring the beauty of cherry blossoms is called Hanami and dates back to the time of emperors. Their palaces were surrounded by this amazing flower. The nobility could spend hours and hours admiring him.
In the beginning, Hanami was devoted to the flowering of the plum. It began to flourish almost at the same time as these. Plum is a symbol of spring and the beginning of a new life. But, someone brought it from China a long time ago; there already existed a cult of admiring plum flower. To create a distinct identity and tradition, the Japanese begin to worship the cherry tree, i.e., Sakura.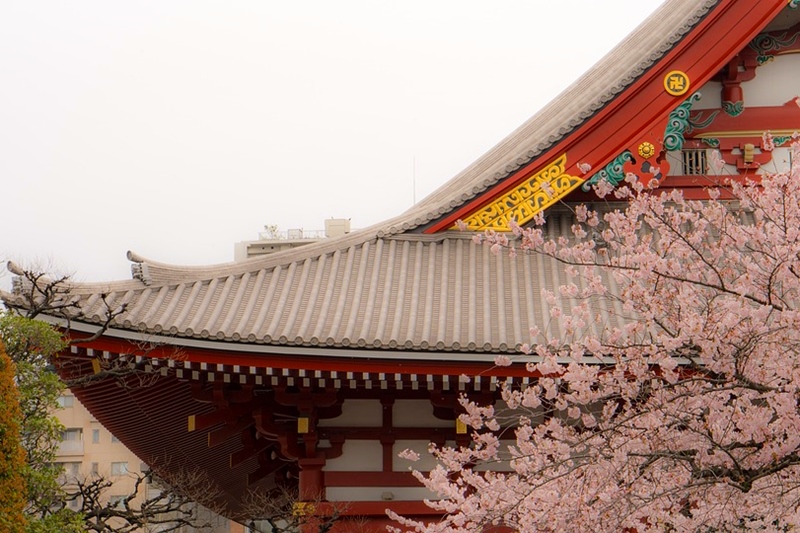 Meaning of Hanami for Japanese
The festival devoted to the delicate flower of cherry celebrates the transience of life. Cherry blossoms are in full bloom only a few days, which represents a kind of symbolism. That's why the Japanese very much appreciate this holiday.
They spend time with family and friends in parks or places where they can see cherry flowers in their full beauty. How much this activity is popular in Japan, you will find out when you see people in suits sitting on the grass and enjoying the landscape.
Many companies have organized Hanami sessions so that employees can relax and spend some time in casual chatting with colleagues. But although Hanami is very popular among the Japanese, it's not a national holiday.
The Japanese have a culture of planting, so the number of cherry trees grows year after year. An interesting fact: although it falls into the line of a fruit tree, Sakura is used as a decorative plant.
How to Celebrate Hanami
Cherry blossoming is a popular attraction in both domestic and foreign tourists in Japan. Independently or with the assistance of a travel agency, people plan a tour of one or more places where this flowering occurs. The Japanese have come up with some kind of 'info centers,' where tourists can get information about where the blossoms are most beautiful and where it's best to celebrate Hanami. These cherry blossom forecasts are quite useful, as people can plan their vacation.
Over a million trees planted all over Japan 'allow' tourists to choose where to spend these few days. Although they can visit many different places on the same tour (if they decide on a travel agency package. Following https://alljapantours.com/japan/travel/when-to-go/Cherry-Blossoms-in-Japan/, they can get suggestions on where and when they have to be for the complete experience.
Except for parks and alleys, where families often organize picnics for full enjoyment in this phenomenon, people can see billions of cherry blossoms from the boat. But this attraction is not available only by day. Japanese created an outstanding night attraction by putting the lamps below the bloomed trees. This way, tourists can continue hanging out to the deep in the night.
Japanese people like to say that one whole life is not enough to find the ideal cherry blossom because they are all perfect in their beauty. If you are in a position, you should visit this magical country and see for yourself the truth of this saying.